Üdvözlünk a(z) Home-HD adatlapján!

Profil adatok
| | |
| --- | --- |
| Elérhetőség | Link az oldalhoz |
| Szint | 1 |
| Típus | HD |
| Sebesség | 3 |
| Tartalom | 1 |
| Felhasználók | 450 |
| Torrentek | 910 |
| Regisztráció | Szabad |
| Arány | Könnyű |
| Nyelv | orosz |
| Az oldal alakult | |
További bemutatók
Amennyiben tetszik a bemutató, vagy az oldal nyomj egy 'lájkot' :)
Eddig 2 felhasználó lájkolta
Egyéb
Az oldal jelenleg:
Online
Elérési állapot:
0 (magyarázat)
Kapcsolat:
Kapcsolattartó:
IRC:
Hasonló oldalak:
Adatlapot beküldte:
macseklany
2018-04-21
Legfrissebb hírek
Host Server Maintenance
Host server will suspense on 18:00 13 Jan 2019 till further notice. Please retry later if you experience website offline.
By posztoló
Google Translation:
Instructions for recent server attacks that resulted in site being inaccessible
Reasons for unusual recent visits:
Recently, this site has been attacked by unscrupulous people, resulting in the website being inaccessible, so that some people with malicious intentions take the opportunity (or deliberately) speculate and spread negative news such as the closure of the station and other negative rumours.
Please don't believe in rumors, don't spread rumors.
At the same time, we will continue to work hard to provide you with a stable access and download experience.
Now that the website has returned to normal, thank you for your concern about HDHOME in the past few days.
By posztoló
Google Translation:
Who is registered with us and has a permanent IP - you will see our site. The rest - there will be a link to search on Yandex.
Tired of what we have "graze" competitors with Team-HD, who bark at every corner that they have a good site, and on our site everything is very bad.
All pleasant. Merry Christmas.
---------------------------------------------------------------------------------------------------
Here comes the new, 2019 year.
I would like to wish you all the performance of all your plans and great luck.
The past year was not easy, but very difficult and hard. Let all the hardships in the past, we will look forward with the hope of the best. And we believe, it will be necessary! The main thing is to believe and bring happiness to other people around you. As they say, you want to change the world, start with yourself.
We will not beat the heel in the chest and howl "everything is bad", let the competitors and those who are unlucky in life do it (doing nothing to get out of the OPPA where they got). The content of the site we will increase and increase. The team will gather strong and friendly, in the end, we still show everyone that we can revive an adequate club of HD content fans.
No, do not be sad, let's look forward with a smile and joy on his face. Everything will be fine! All the best to you. Happy new year friends! Happy holiday!
By posztoló
Compensation for system error
Host is experiencing attack in past few days, leading to various system errors. We have our server replaced already.
Each account will receive a 50GB upload increment. Sorry for the inconvenience caused.
Freeleech
Commence on 18:00 08 Jan 2019 till 18:00 10 Jan 2019
If you made a donation in past few days with no response from us, please contact Staff Leader:
Click here
By posztoló
Google Translation:
Server problem feedback
If there is a server problem, you can give feedback on this post.
Here
By posztoló
Képek az oldalról: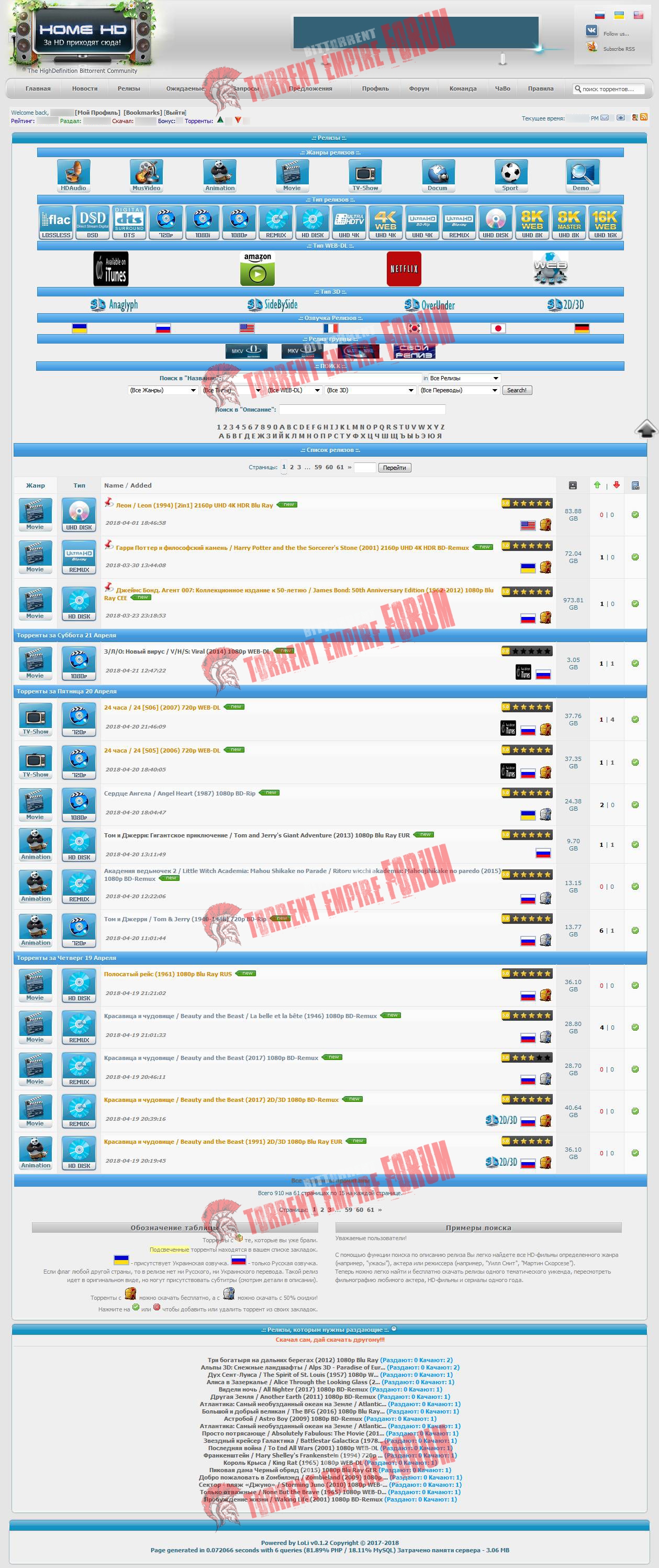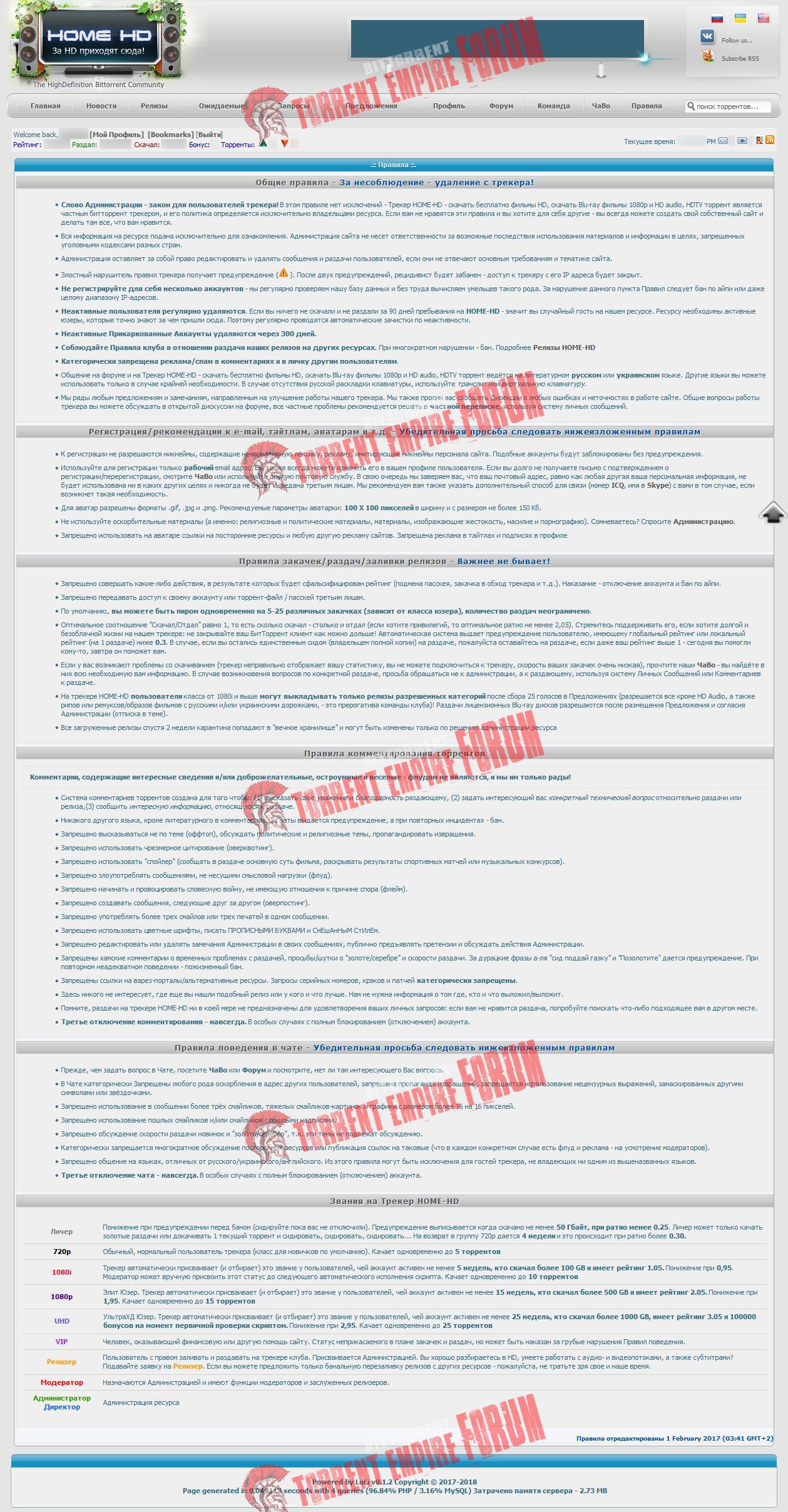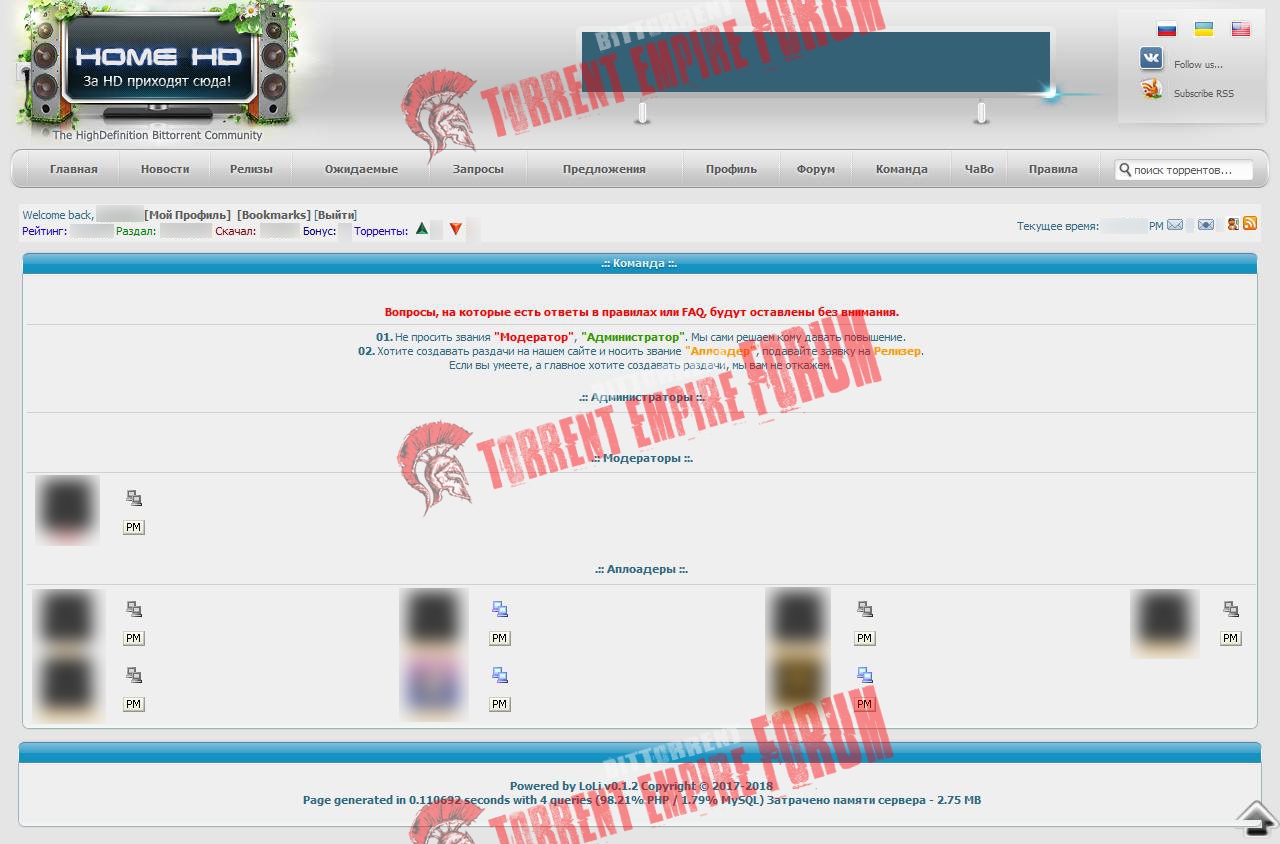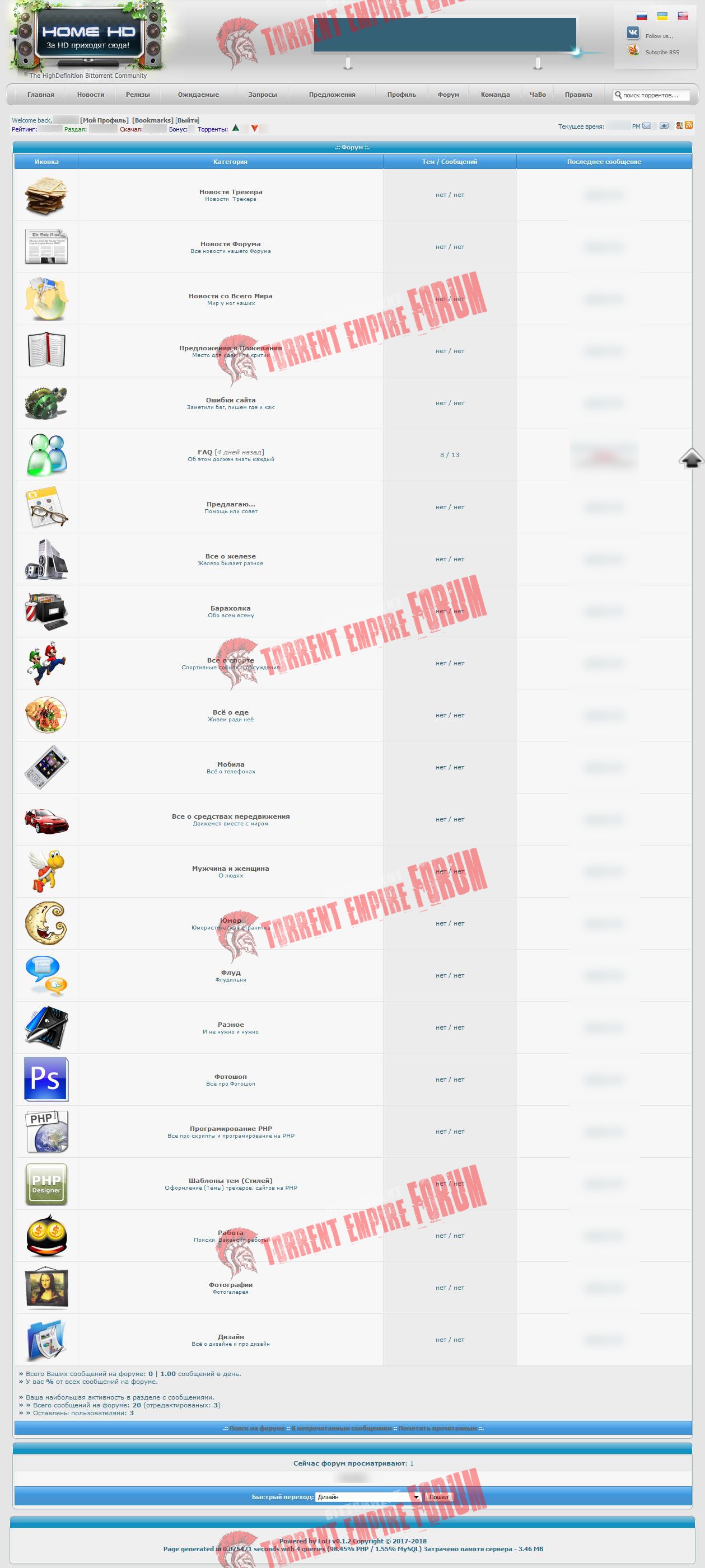 Megtekintve:159 alkalommal