Kijelölt témák: 0
Üdvözlünk a(z) Lossless Legs adatlapján!

Profil adatok
| | |
| --- | --- |
| Elérhetőség | Link az oldalhoz |
| Szint | 4 |
| Típus | Zene |
| Sebesség | 6 |
| Tartalom | 8 |
| Felhasználók | 14351 |
| Torrentek | 36086 |
| Regisztráció | Szabad |
| Arány | Könnyű |
| Nyelv | |
| Az oldal alakult | |
További bemutatók
Egyéb
Az oldal jelenleg:
Online
Elérési állapot:
0 (magyarázat)
Kapcsolat:
Kapcsolattartó:
IRC:
Hasonló oldalak:
Adatlapot beküldte:
Anonymus
2018-02-13
Legfrissebb hírek
Title: Donna to sit in with DSO
Longmont, CO Times-Call: Dark Star Orchestra recreates Grateful Dead Red Rocks show
Tribute act, joined by Donna Jean Godchaux, plays set from July 8, 1978
By C. Alan Crandall | 07/05/2018 06:27:26 PM MDT
What: Dark Star Orchestra recreating 7/8/78
When: 5 p.m. July 8
Where: Red Rocks Amphitheatre, 18300 W Alameda Pkwy., Morrison
Cost: $40-55
More info: http://redrocksonline.com
In 1978, the Grateful Dead played Red Rocks for the first time, on July 7 and 8. Sunday marks the 40th anniversary of those now-legendary Colorado performances, and to celebrate, the most famous Grateful Dead Cover band, Dark Star Orchestra, is set to replay a performance from 1978.
Considered by many fans to be the best Grateful Dead cover band, Dark Star Orchestra — or DSO — for the last 20 years has toured worldwide, and is known during their own shows for recreating sets from specific Dead shows. DSO has played more than 2,600 shows — more performances than was played by the Grateful Dead itself.
The tribute act comprises Rob Barraco on keyboard and guitar, Rob Eaton on guitar and vocals, Dino "Vortex" English on drums, Rob Koritz on percussion, Lisa Mackey on vocals, Jeff Mattson on guitar and vocals and Skip Vangelas on bass. The band, plus guests, on Sunday at Red Rocks will recreate the Dead's set from July 8, 1978.
Grateful Dead alum joins DSO
Joining DSO for the 40th Anniversary show is one of the original members of the Grateful Dead, Donna Jean Godchaux. In 1978, Donna Jean Godchaux performed at Red Rocks, along with her husband, the late keyboardist Keith Godchaux, and Dead members Jerry Garcia, Phil Lesh, Bob Weir, Mickey Hart and Bill Kreutzmann.
"I consistently call Red Rocks the hallowed hall of rock 'n' roll," Godchaux said. "And, you know, if you get to play Red Rocks you're doing OK. Not only is it gorgeous, it sounds really well ... And the audiences are just fabulous. I'm so looking forward to it. But, I can't believe it's been 40 years."
It won't be the first time Godchaux has performed with DSO, most recently about a month ago in Birmingham, Ala.
Keller Williams is warming up for DSO for the July 8 event. "He is awesome," Godchaux said of Williams. "He has gotten his gig totally down. He knows exactly what he's doing. And he's very good at it."
Godchaux talked about the difference between playing with the Grateful Dead and DSO.
"Well, number one, that was four decades apart," she said. "Everything changed and was different. Being in the Grateful Dead, it was a whole 'nother era. Nobody cared about money and nobody cared about anything but playing music. And that was it. And things have changed a bit and time has moved on. So has everybody else. It's a different animal than it used to be. But I'm telling you this, I loved singing with the Grateful Dead."
40 years ago
In 1978, the average rent was $260, gas was 63 cents a gallon, "Space Invaders" hit the arcades, Close Encounters of the Third Kind was in the theaters, and the Grateful Dead played their first shows at Red Rocks. The scene at the historic venue on July 7 and 8 was unlike any it had experienced before.
Concerts at Red Rocks back then were far less controlled by security. By midday on the 7th and 8th, the seats were filled by fans who showed up as early as 4 a.m. to get good seat. There were too many fans to try to remove from the venue before opening the gates.
Evergreen resident John Twigg has been to every Grateful Dead Red Rocks show. "The July 8th was my third show," he said. "July 7th, 1978, was my second show. My first show was in October '77. Before then I wouldn't really call myself a deadhead. I saw them in '77 — it was the one show at McNichols (in Denver) — and then I went away thinking, 'Yeah, pretty good band' ... Then when I went to see them at Red Rocks that's kind of when I got on the bus and said, 'Hot dog I gotta get more of this.'"
Twigg continued: "There wasn't a lot of structure at Red Rocks shows. I don't think the city was prepared for what happened in '78. it was like, the first day you could just go up there and grab a seat. And there wasn't anybody even there to tell you not to do stuff ... It was a big party atmosphere. The show was like at 7:30 at night. By noon people were there and the place was full, and there were too many people for them to start kicking people out."
The Grateful Dead performed at Red Rocks on 20 occasions, between 1978 and 1987.
Donna Jean joins the band
In 1970, after hearing the Grateful Dead, Godchaux was determined to join the band.
"The first time I heard the Dead I turned to the person next to me and said 'When I sing again it's gonna be with that band.' I was just absolutely mesmerized. They were having a magical night. It was at Winterland in San Francisco. And I just couldn't believe it. I said, 'How in the world do they do that?'
She explained what she found so extraordinary about the Dead: "The interaction that they had between one another, and how everything was different from night to night. And you couldn't say that you had ever seen the same show twice, because they always played it differently ... To me that was just the next thing that I wanted to do musically. So by that time I had met Keith. And of course he was into the Grateful Dead. And so we just set our goal and our minds and our hearts and our spirit that we were gonna be with that band."
Team Donna Jean
Musician Zion "Rock" Godchaux, son of Donna Jean and Keith Godchaux, will attend the July 8 Red Rocks show, as will his own son.
"Three generations of Godchaux will be at the Red Rocks show. And how cool is that," Donna Jean Godchaux said. "So we're gonna have ourselves some fun. My brother and my sister-in-law are coming. The people who own the recording studio here in Muscle Shoals (where she lives) are our best friends, Jimmy Nutt and his wife, Angie. They're coming ... So I have what we call Team Donna Jean coming into Denver."
She added, "I so look forward to it and getting back to Red Rocks. I have to say as well, my favorite venue in the world is Red Rocks. You can't beat it with a stick. And it is a hallowed hall."
By CF dealer
On May 26, 1961, Brigid Meier had her Sweet 16 birthday party at home in Menlo Park, California. For the bash's entertainment, she asked a friend, a budding guitarist and folk musician named Jerry Garcia, to perform for her guests. And her father Dick Meier, like any good dad would do, recorded it on a reel-to-reel tape recorder to preserve his daughter's special day. Garcia brought along his pal Robert Hunter, whom he would collaborate with for decades on Grateful Dead lyrics, and the two entertained the crowd with traditional spirituals, sea shanties and group sing-alongs.
That birthday tape, one of the earliest known recordings of Garcia playing music, opens an impressive box set entitled Before the Dead, a collection of music that spans his early days before eventually forming the Grateful Dead in 1965. Over 5 LPs or 4 CDs, the set contains 84 tracks collected and assembled by the Dead's longtime publicist Dennis McNally and television sound mixer Brian Miksis (Homeland, Law & Order).
Miksis says the impetus for this project began about 10 years ago. "It struck me as an [era] I wanted to learn more about," he says. "That's when the journey began."
Over the last decade, he gathered up six master tapes, with the rest being the closest to the masters they could get. One reel copy and one cassette copy came from Grateful Dead collectors, with the rest sourced from various private owners, the Grateful Dead vault and one of Dennis McNally's research cassettes for the 1980s.
The collection spans from May 1961 to 1964, when Garcia was playing often around Palo Alto, California, in coffee shops and at local radio stations, with groups called the Sleepy Hollow Hog Stompers, the Wildwood Boys, and the Black Mountain Boys, to name a few. Also included is a duet performance by Garcia and his first wife Sara from May 4, 1963. The six songs from that performance include "Long Black Veil," "Deep Elem Blues," and A.P. Carter of the Carter Family's "Foggy Mountain Top."
Other classic bluegrass and folk songs that appear throughout include "Nine Pound Hammer," "Katie Cruel," "Man of Constant Sorrow," and "Pig in a Pen."
McNally and Miksis hope that listeners will be able to hear an evolution of Garcia's playing over the set's years, as he was getting better. And that notion is also the reason the source material exists in the first place — other budding musicians wanted to get better by proxy.
"The folk revival had a huge recording scene," Miksis says. "But it was for somewhat different reasons. It was to learn from. [People] didn't have to buy records all the time. If you brought your tape recorder to one of these clubs, you would get yourself quite a nice collection of stuff to take to your room and learn how to play."
"Jerry had a number of students and I suspect more than one of them was following him around, recording his shows, as a teaching aid," McNally adds.
Before the Dead joins a recent spate of archival Garcia material that's been released in the last several years, including GarciaLive, a live release series from Garcia's solo band projects throughout his Dead years and a stand-alone release of the Hart Valley Drifters, an early folk band that also is featured on the box set.
"You could probably argue that Jerry Garcia is the most recorded human in history," McNally says.
By CF dealer
Northeast Mississippi Journal: Swamp sounds - Papa Mali to headline Down on Main today
By W. Derek Russell | Jul 13, 2017
TUPELO – Papa Mali has been around the block once or twice.
With countless collaborations with musicians like Willie Nelson and members of The Grateful Dead, the 60-year-old Vicksburg-born musician is right where he wants to be at this stage in his life: touring and playing music.
He'll be doing just that when he plays the first Down on Main concert of the summer in downtown Tupelo today.
"I've got a close tie to the state of Mississippi," Papa Mali said. "I love playing all over it."
Born Malcolm Helm Welbourne, Mali's parents relocated to Shreveport, Louisiana, when he was still young, something for which he credits his music.
"Like a lot of kids in my generation, I was inspired by the music around me in the late '60s," he said. "Once I started playing guitar, I noticed music everywhere I went. My grandparents were from New Orleans and a lot of the music I was loving was coming out of there."
Mali said it's hard to look at yourself and classify a certain genre when you're a musician, but others tag him as having a "swamp sound."
"I've gotten comparisons to Tony Joe White and Dr. John," he said. "They were both big influences on me. I don't compare myself to them because they're still my heroes. I had lots of heroes. I grew up listening to The Rolling Stones, The Yardbirds, Dusty Springfield and everything coming out of Stax in Memphis and Muscle Shoals."
Mali started a band in 2009 called 7 Walkers with Grateful Dead founding member Bill Kreutzmann and The Meters' founding bass player George Porter Jr. Along with Grateful Dead lyricist Robert Hunter, the two co-wrote the band's album in 2010.
Solo, Mali has released three albums over the past 20 years.
"Somewhere along the way I developed my own style in making records, touring and traveling and that's what I'm still doing today," he said.
Papa Mali will perform today after opening act Heath Green and the Makeshifters from Birmingham, Alabama, perform at 6:30 p.m. Admission is free.
Down on Main started in 2009 in Fairpark by bringing live music acts to the outdoor downtown Tupelo setting. Since its inception, more than 50 acts have performed as a part of the annual concert series including Paul Thorn, Drew Holcomb, Jason Isbell and Marty Stuart.
Two more concerts are set for this summer, with Kingfish and Mr. Sipp performing on Aug. 10 and Jeff Crosby and the Refugees and George McConnell on Sept. 14
By CF dealer
weLLcome home...
Now....
1. What happened with LLv1?
Nefarious actor(s) exploited some old code to delete our files and database.
Lossless Legs v1 was well overdue for an upgrade. The base code had not been updated since launch in 2005,
so there were bound to be vulnerabilities discovered by those in the darker side of the web.
We don't believe there was any specific reason for the attack - hackers hack the hackable, and they like easy targets.
2. Is there any risk to accounts after the intrusion?
The database was compromised, and as such anything in plain text might have been obtained by the hacker.
Passwords were stored in a "hashed" format (a string of letters and numbers based off your password, generated by a secure algorithm)
so we do not believe that your plain-text password was compromised. However, we advise you to change your password at LL.
Go to My Account > Change Profile > Change Password to do so. This is simply a precaution, and a best practice.
You should change passwords for ALL online services on a regular basis.We will enforce strong passwords at LL moving forward. (ie. letters, numbers, mixed case)
3. What have we done to get running again?
Luckily there were some recent backups of the site. There is some loss of data (see forums for info) but the majority of accounts, forum posts,and torrents have been restored to this shiny new code. Since web security is the name of the game in this age,we are committed to updating the siteas soon as vulnerabilities are discovered. You may notice that the website is now using https://www.shnflac.net as the address.This is called SSL. It encrypts (scrambles) any data you type in your browser to send to our servers.It also ensures you that you're visiting the genuine Lossless Legs.
Since 2017 is the 'year of the upgrade', it is fitting that you are now on the new upgraded Version 2 of Lossless Legs
to securely be around for another 12 years. A LLabor of LLove.
The new platform includes a separate development environment which allows us to continue to develop and test future enhancements.
Here is the list of major things that are missing that we plan to bring back, as well as some enhancements.
Missing
Dead Lists, Jerry Lists, Phish Lists
Reseed Button
Mp3 Preview
User Blocks such as Seeders Wanted and Last 20 Forum Posts
Thanks Button
Planned Enhancements
SMF Forums
IRC Chat
In the new build and launch, longevity was the main goal.
Now it's up to you.
Lossless Legs has ALWAYS been member built, run, and funded... and will continue to be so.
In this first month back we are placing an ADDED EMPHASIS on donations, please contribute what you can, whatever LL means to you.
The fund drive will be directly and immediately used to pay the monthly server fees.
Our goal is to cover 2-3 years costs at today's rates and be able to let you aLL know this isLLand is here to stay.
Once uploads are back in swing, there is a new revised set of guidelines, affirming our original mission, pleasing to the majority of our community, we hope.
LL is first and foremost run by Deadheads and we trade in music of the GD and JGB primarily, but have always had a diversity of other music to download at LL --- see our jazz, blues, and Americana sections for examples. The trading of tapes has traditionally been known original sources collected and archived via relations, lovingly and obsessively over years of friendships, bubble mailers, tape swaps etc...or directly from the tapers themselves sharing to ftp sites, old DC++ hubs and email groups prior to bit-torrent. The grateful style of bit-torrent sharing at LL continues this long established tradition of friends trading not for sale, high quality lossless music that they love, and have collected and archived many times on analog or dat mediums and want to share to the community.
In a lot of diverse music that is traded on the web, it is clear that the pedigree of many, many sources are rips of live bootlegs,sourced from a variety of documented and undocumented original tapes. These are for sale, many times by over seas labels, with out consent of the artists.
While there is value to the de-commodification of these sources via bittorrent, LL will no longer allow these bootleg liberation torrents - what are known as "ripped silvers" or EAC ROIOs. These are readily available on many trackers. Sources of this nature that currently exist at LL will stay but will not be moved to the top of the torrent lists in the future. This is a change we understand, and places an added emphasis on uploaders to carefully choose what they share. This does not mean only Garcia stuff trades here, any allowable band recording following the defined above stated guidelines is still allowed.
We appreciate the cooperation moving forward.
Photos and gracious sharing by Seaweed1010
By CF dealer
Big progress in the background. Stay tuned on the upcoming 4/20 hoLLiday, we have tentative plans to be back in action!
By posztoló
Képek az oldalról: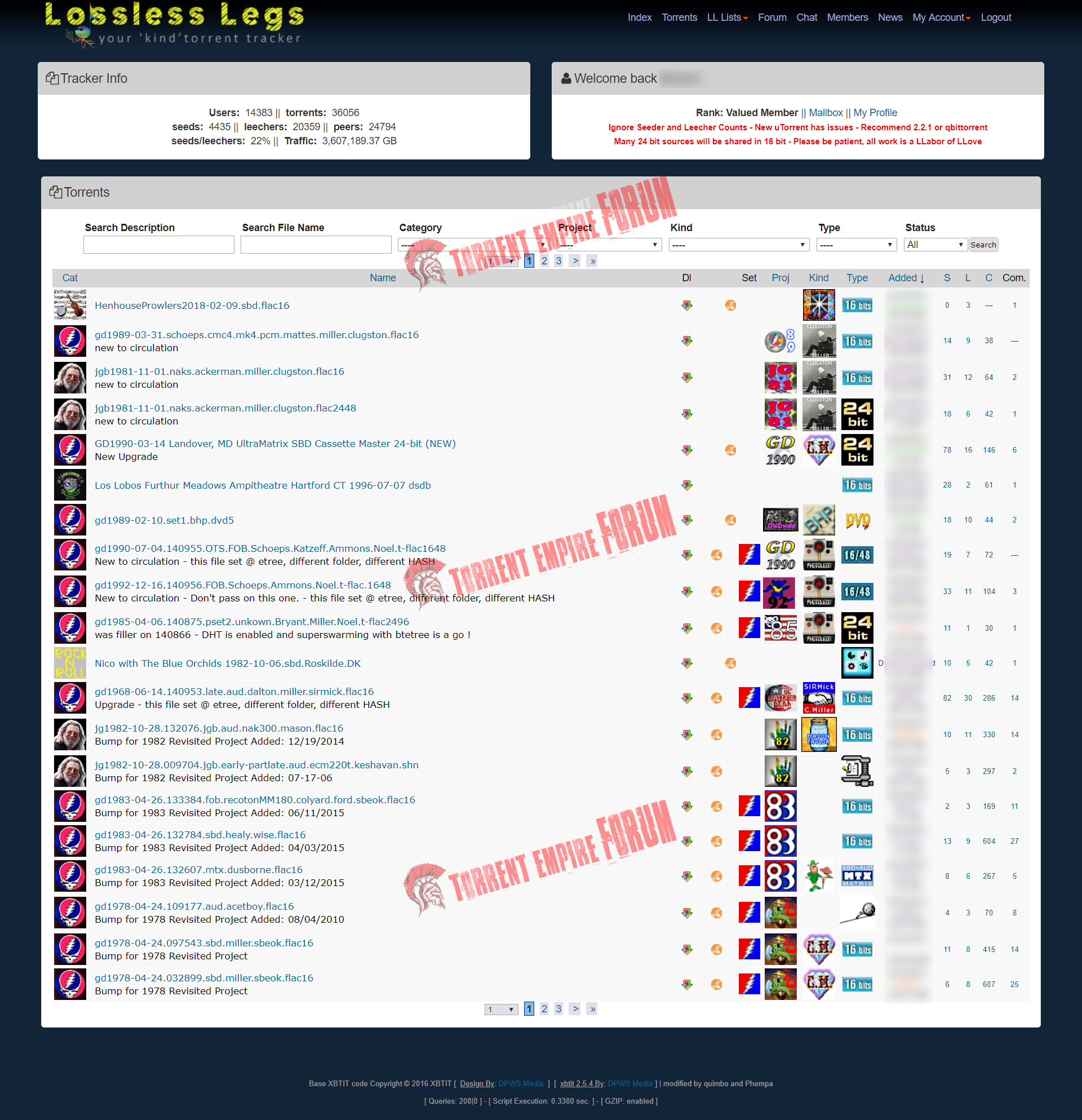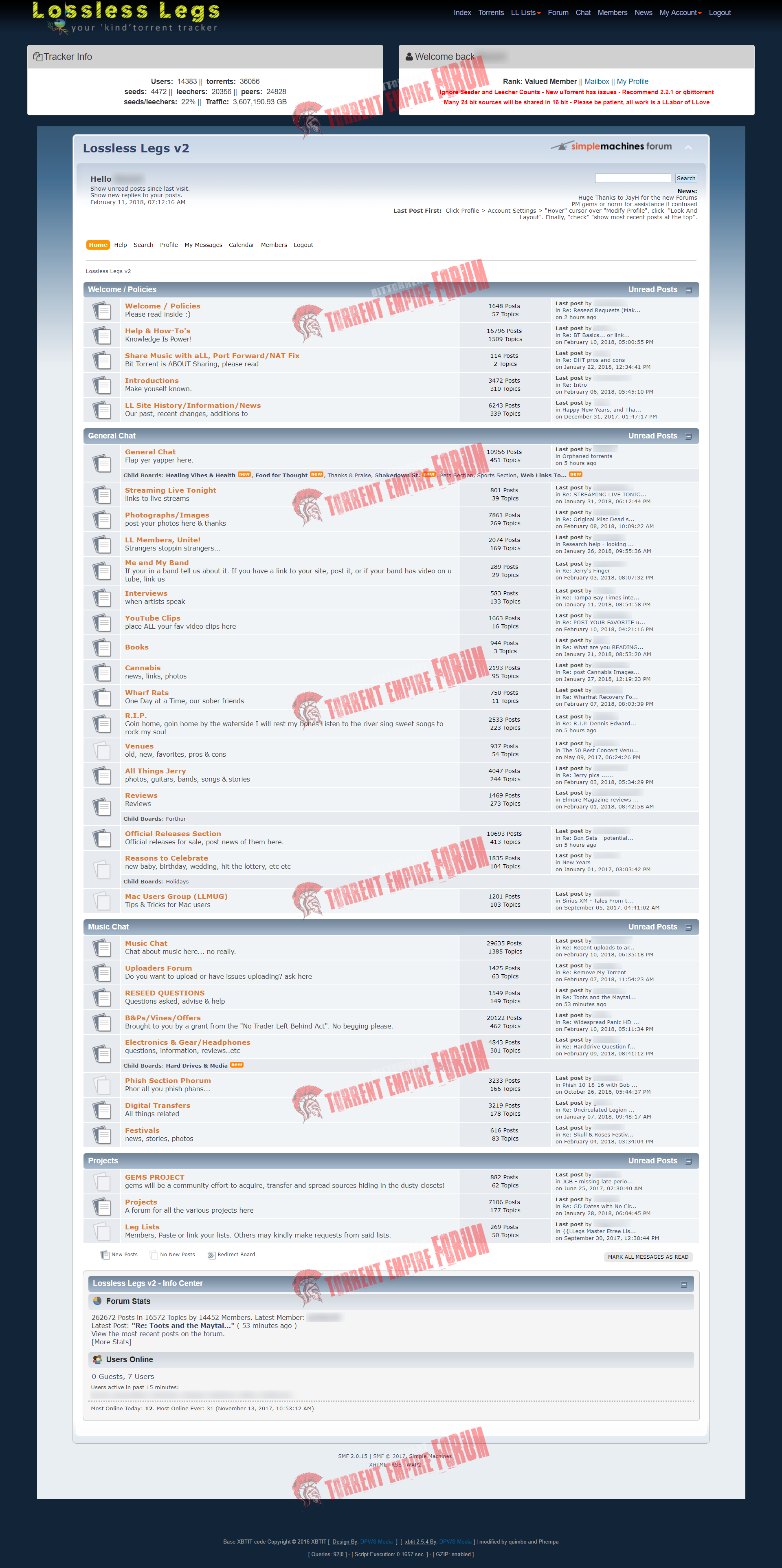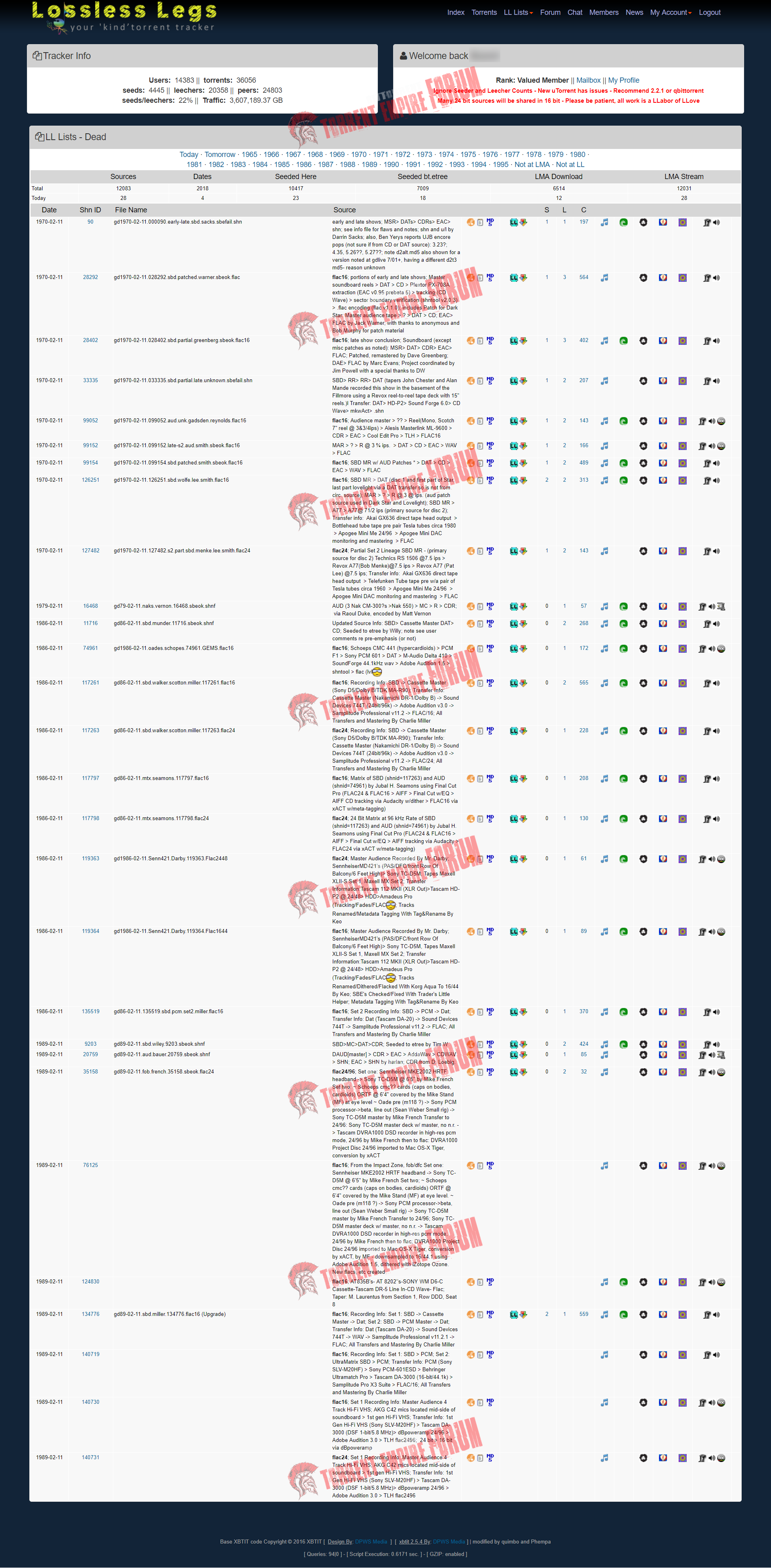 Megtekintve:323 alkalommal