Üdvözlünk a(z) MMA-Torrents adatlapján!

Profil adatok
| | |
| --- | --- |
| Elérhetőség | Link az oldalhoz |
| Szint | 6 |
| Típus | Sport |
| Sebesség | 6 |
| Tartalom | 5 |
| Felhasználók | 10560 |
| Torrentek | 30332 |
| Regisztráció | Meghívóval |
| Arány | Nehéz |
| Nyelv | angol |
| Az oldal alakult | |
További bemutatók
Amennyiben tetszik a bemutató, vagy az oldal nyomj egy 'lájkot' :)
Eddig 2 felhasználó lájkolta
Egyéb
Az oldal jelenleg:
Online
Elérési állapot:
0 (magyarázat)
Kapcsolat:
Kapcsolattartó:
IRC:
Hasonló oldalak:
Adatlapot beküldte:
Anonymus
2016-11-19
Legfrissebb hírek
...::: UFC Fight Night 143 - Cejudo vs. Dillashaw - COMPETITION :::...
OOOHHH YEAAAHH!! :D
FIRST COMPETITION OF 2019, A CHANCE TO START FRESH IN THE NEW 2019 LEAGUE AND STACK THOSE PPPPPPOINTS!!!
WIN 25 GB IF YOU PICK THE MOST CORRECT FIGHT WINNERS PLUS 0.5 GB FOR EVERY CORRECT PICK!!
CLICK BANNER TO GO TO COMPETITION!!
GO TO COMPETITION FORUM THREAD
ENJOY THE FIGHTS!
:regular_smile:
By posztoló
New Site Features 2019 - MMATV - MMATube - UPC
Dear member,
Please read THIS post in the forum regarding the new site features that where added recently!
Kind regards,
Administrator
By posztoló
...::: MMA-Torrents.com 2017-2018 Competition League WINNERS :::...
Dear member,
The final results are in!
...::: MMA-Torrents.com 2017-2018 Competition League WINNERS :::...
Click link to go to post where you can see how much you won if you participated in the competitions in 2017-2018.
By posztoló
...::: UFC 232 - Jones vs. Gustafsson 2 - COMPETITION :::...
Hi there!
https://degenbet.com/wp-content/uplo...-610x366-c.png
The last competition of 2018 is here ladies and gentlemen!
Click banner above to enter competition.
Enter and choose who you think will win each fight and win GB's for each correct pick!
Make the fights more existing by betting some gigas on the winners!
Get the most correct picks and win the UFC belt and 25 free GB's for download!!!
Enjoy :regular_smile:
Competition Forum Post
Direct Link to Competition
By posztoló
..:: Happy Holidays ::..
We, the members of this fantastic site, originate from all over the world, and some of us might celebrate Christmas, others Hanukkah, others something else and yet others nothing at all right now.
But whatever your history, culture. religion or not is... From all of us to all of YOU, a really happy xmas holiday!
We hope that you will enjoy your family and friends and the good food and everything else that usually come along this time of year!
And most of all, enjoy the fights!!! :regular_smile:
Bye 2018, hi 2019!
<3 <3 <3
By posztoló
Képek az oldalról: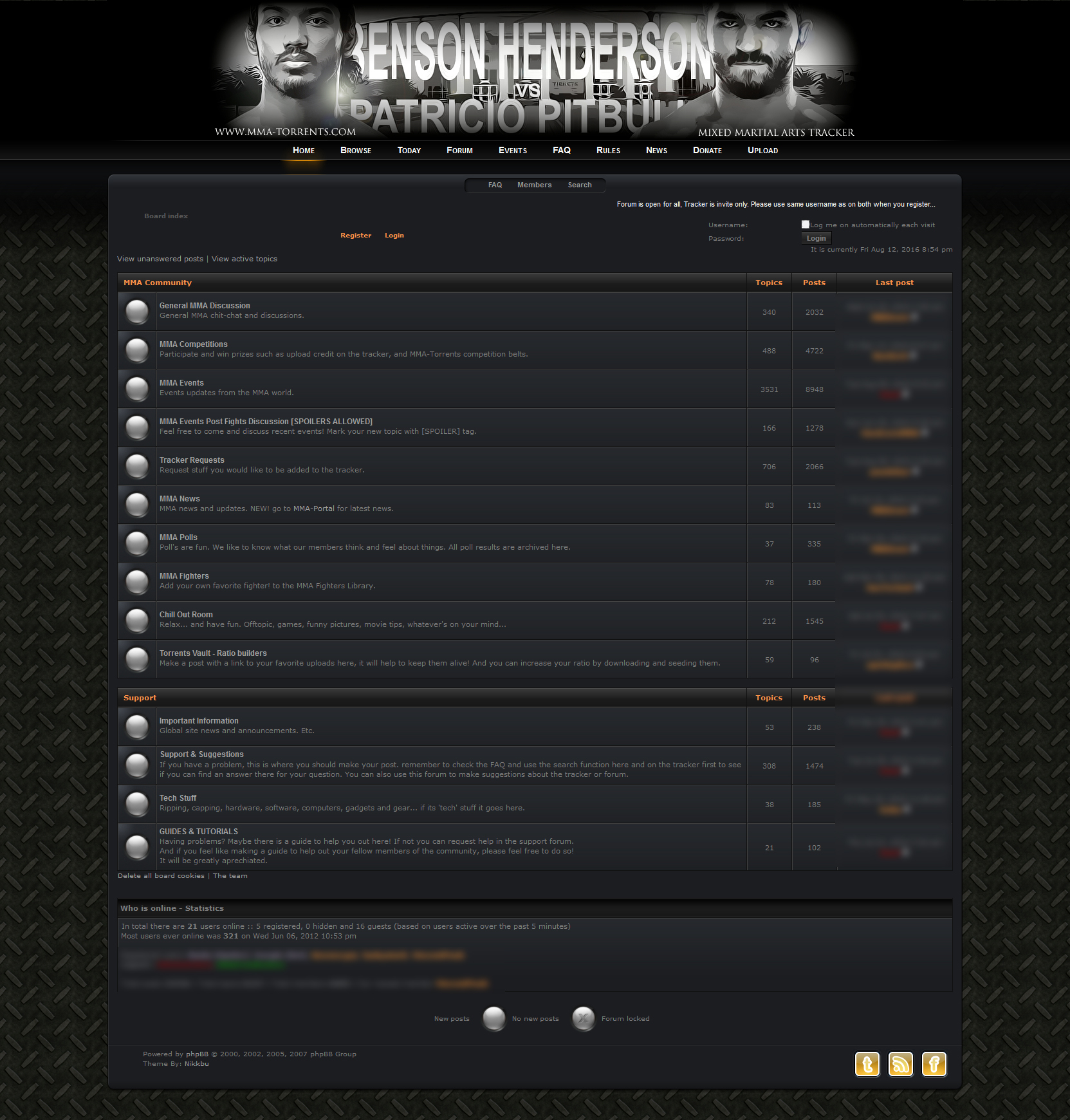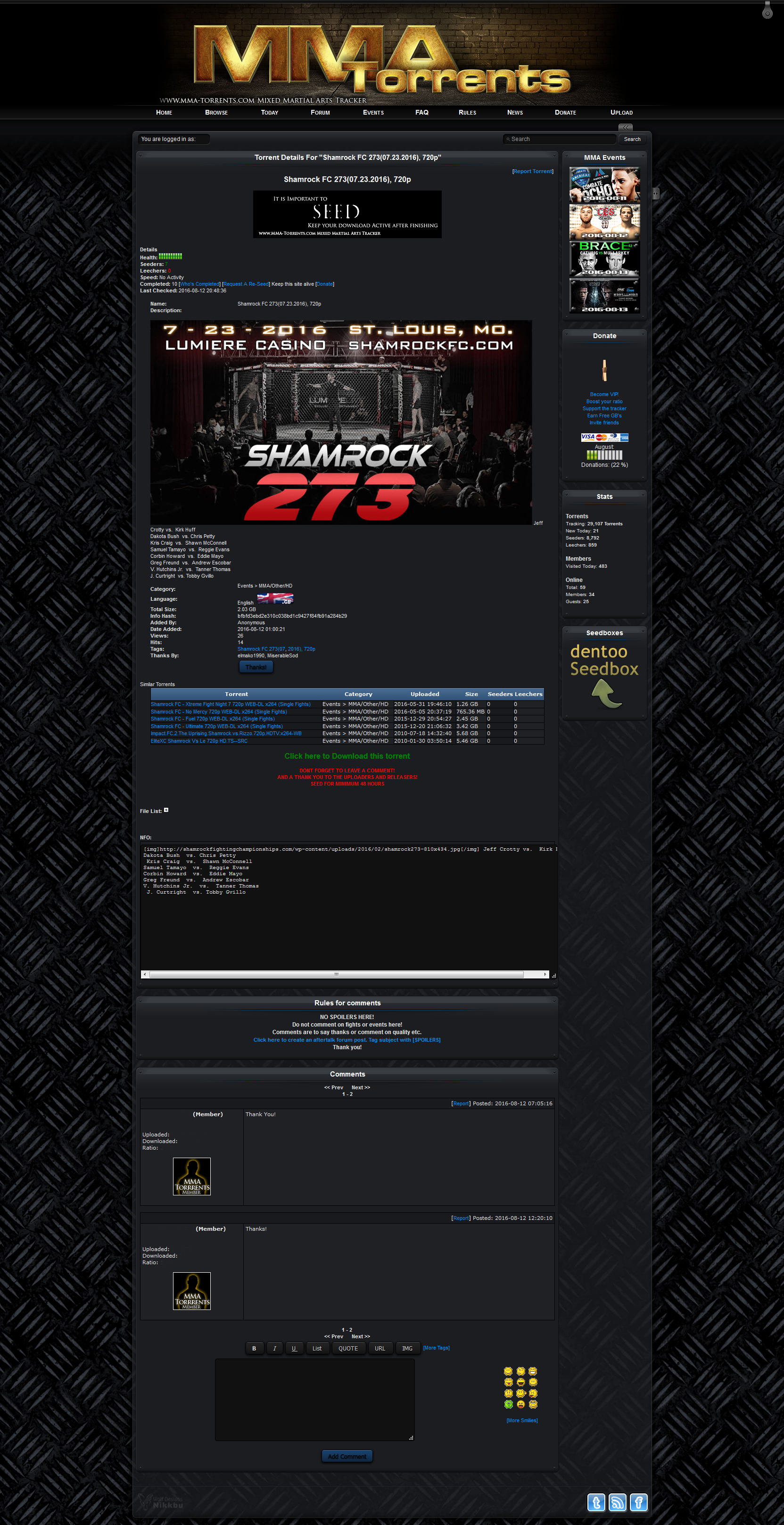 Megtekintve:255 alkalommal