Üdvözlünk a(z) IPTorrents adatlapján!

Profil adatok
| | |
| --- | --- |
| Elérhetőség | Link az oldalhoz |
| Szint | 10 |
| Típus | Vegyes |
| Sebesség | 10 |
| Tartalom | 10 |
| Felhasználók | 1566000 |
| Torrentek | 618000 |
| Regisztráció | Meghívóval |
| Arány | Könnyű |
| Nyelv | angol |
| Az oldal alakult | |
További bemutatók
Amennyiben tetszik a bemutató, vagy az oldal nyomj egy 'lájkot' :)
Eddig 1 felhasználó lájkolta
Egyéb
Az oldal jelenleg:
Online
Elérési állapot:
0 (magyarázat)
Kapcsolat:
Kapcsolattartó:
IRC:
Hasonló oldalak:
Adatlapot beküldte:
Anonymus
2016-11-26
Legfrissebb hírek
Firefox - Blind your ISP & keep your data safe!
Hi,
Today I will guide you How to Blind your ISP & keep your data safe!
Protect your privacy. Defend yourself against network surveillance and traffic analysis and stop your isp from spying on you.
It's simple and can be done via Firefox. When you enable this, you don't need a VPN to browse blocked websites, It will unlock all domains worldwide.
How to:
1) Download Latest Firefox From https://www.mozilla.org/en-US/firefox/
https://i.imgur.com/bu89rW6.png
2) Install and Open it.
3) In Firefox "Address bar"
type: about:config
Press Enter and click on "I accept the risk!" which will allow you to configure Firefox nightly properly.
https://i.imgur.com/gq78xRE.png
4) Search for "esni.enabled"
Double Click on it or right click and click "Toggle" which will enable "esni.enabled".
https://i.imgur.com/DWIRdxc.png
5) Search for "trr.mode"
Double click on it or right click and select Modify.
Set `network.trr.mode` to 2 to make DNS Over HTTPS. It will secure your connection and unlock all blocked domain names.
Enter 2 and Click OK!
https://i.imgur.com/SRbMxSx.png
6) Test your connection and It should be fully secured.
Browse https://encryptedsni.com
Click on: Check My Browser
https://i.imgur.com/WtjAc01.png
Note: Don't forget to hard refresh your browser after the changes. CTRL + F5 to Hard Refresh.
Now you are once again free from network surveillance and your ISP can't spy on you anymore. Blind your ISP & keep your data safe!!!
ENJOY :D
By posztoló
Use these mirror links
Code:
https://ipt.cool
or
Code:
https://ipt.world
or
Code:
https://ipt.lol
and Bypass Internet Censorship!
By posztoló
Happy new year 2019!
By posztoló
Aussies, Learn how to Bypass Internet Censorship!
IPTorrents Mirror Llinks / FREE VPNs / BYPASS CENSORSHIP METHODS! (update)
Hello,
if you are here, it means you are having issues connecting to our site, please select from the options below a quick and easy way to get back to using our site.
1) Free VPN Psiphon.
2) Chrome/Firefox/Opera Free VPN addons.
3) Blockchain-Based Decentralized domain name!
4) Tor Browser - Protect your privacy.
5) Opera browser - now with Free VPN.
6) IPTorrents Mirror links
7) Firefox Nightly
8) Enable Private DNS with 1.1.1.1 - browsing a faster, more private Internet.
Note: If you have no issues accessing the site you don't need to use these options.
Your input is welcome.
Best Regards
IPT Staff
-----------------------------------------------------------------------
DONATE TODAY
& ROCKET YOUR UPLOAD CREDIT
Thanks for your support
Only 3 Days left
If you can afford to, please consider a donation
By posztoló
IPT Mirror links (update)
For Australian users:
"I hope any other aussie here has their stuff sorted for access (psiphon/vpn/dns change etc etc ) as I see all these mirror sites have been added to the blocked site list for Aussies, which isp's have 15 days to comply with from today"
By posztoló
Képek az oldalról: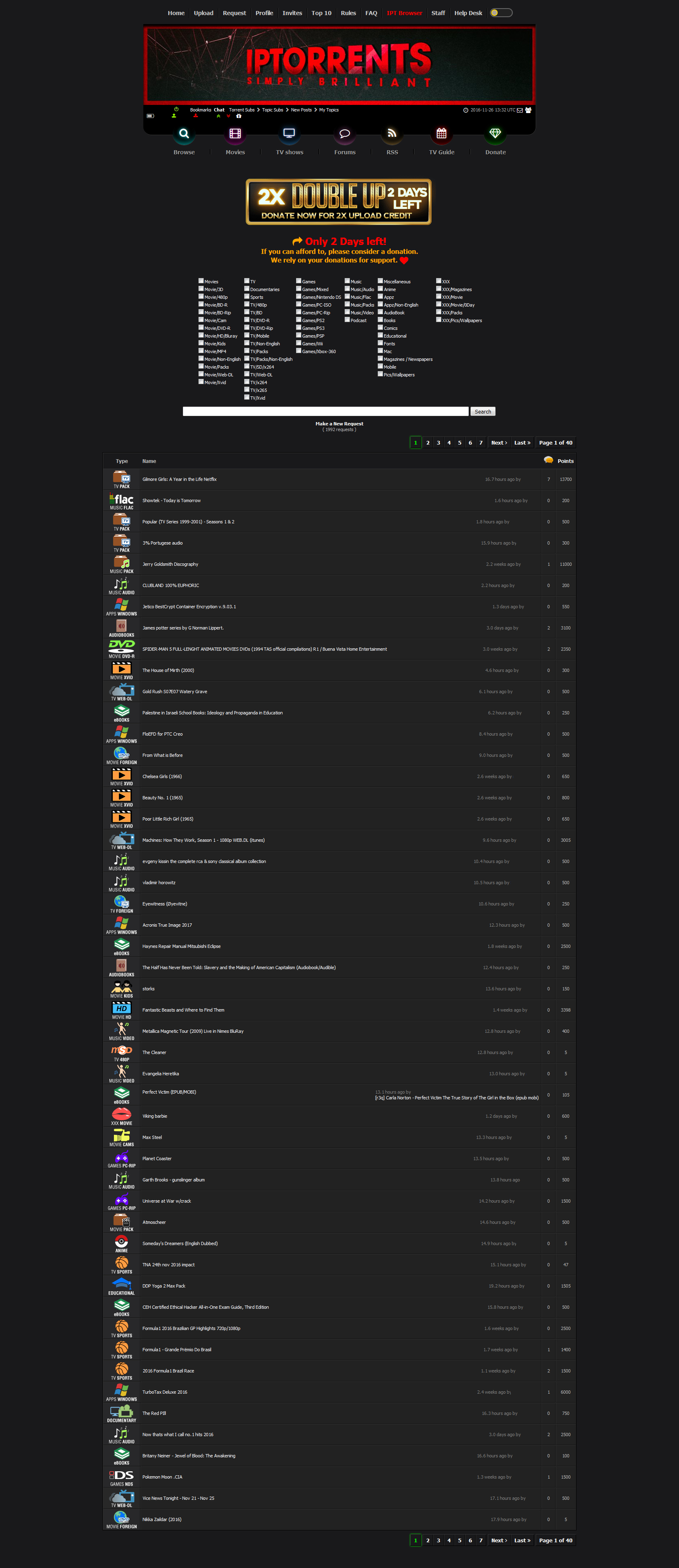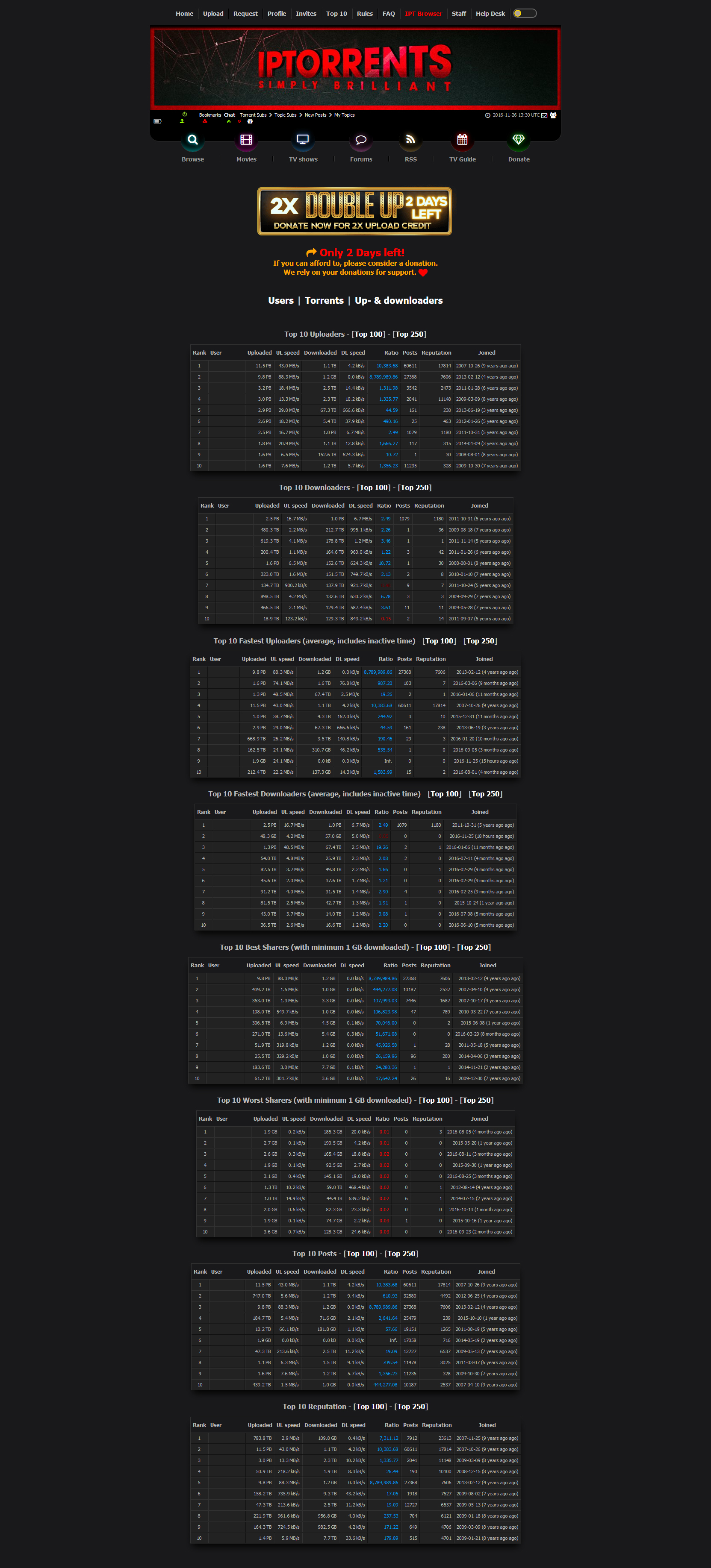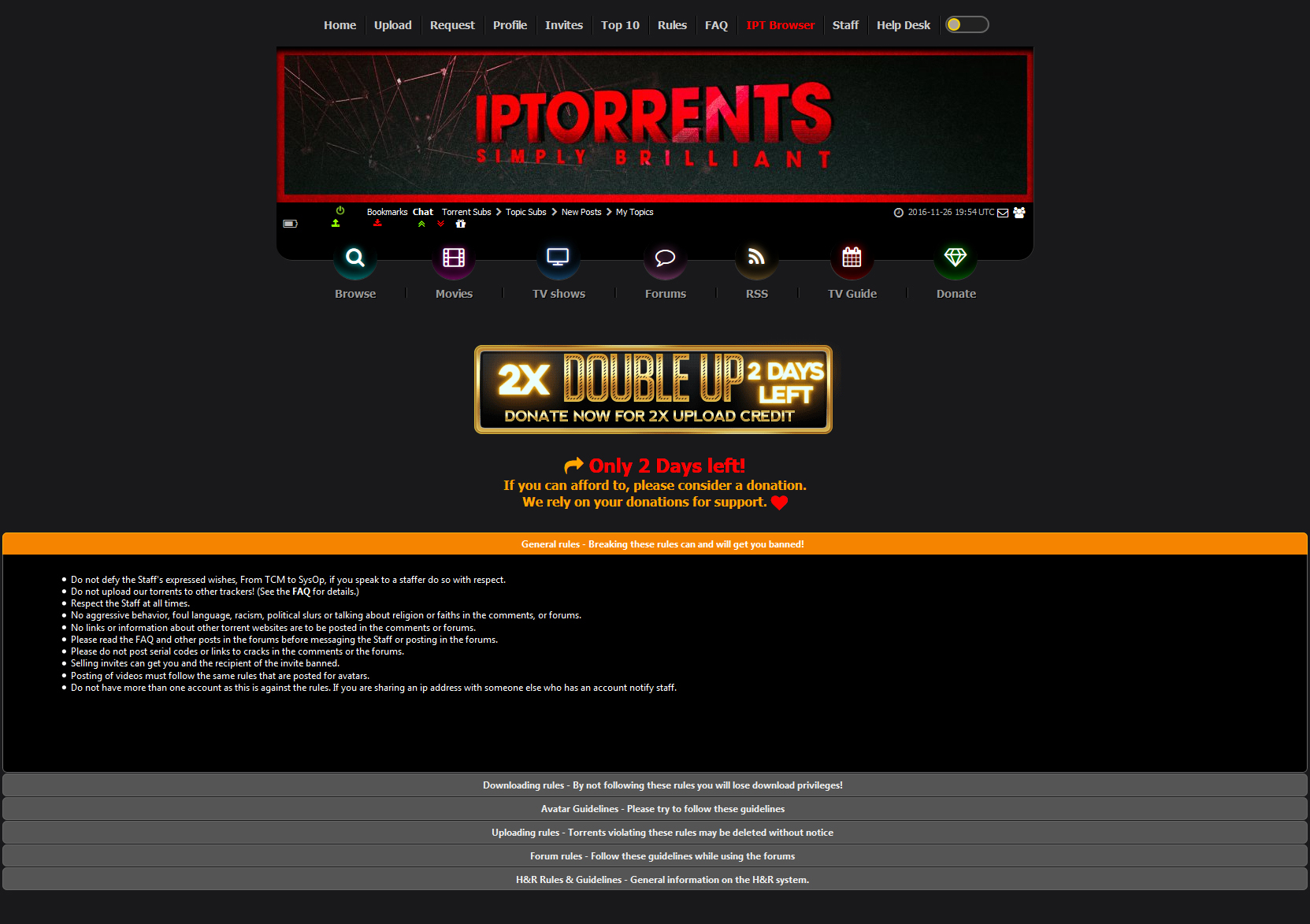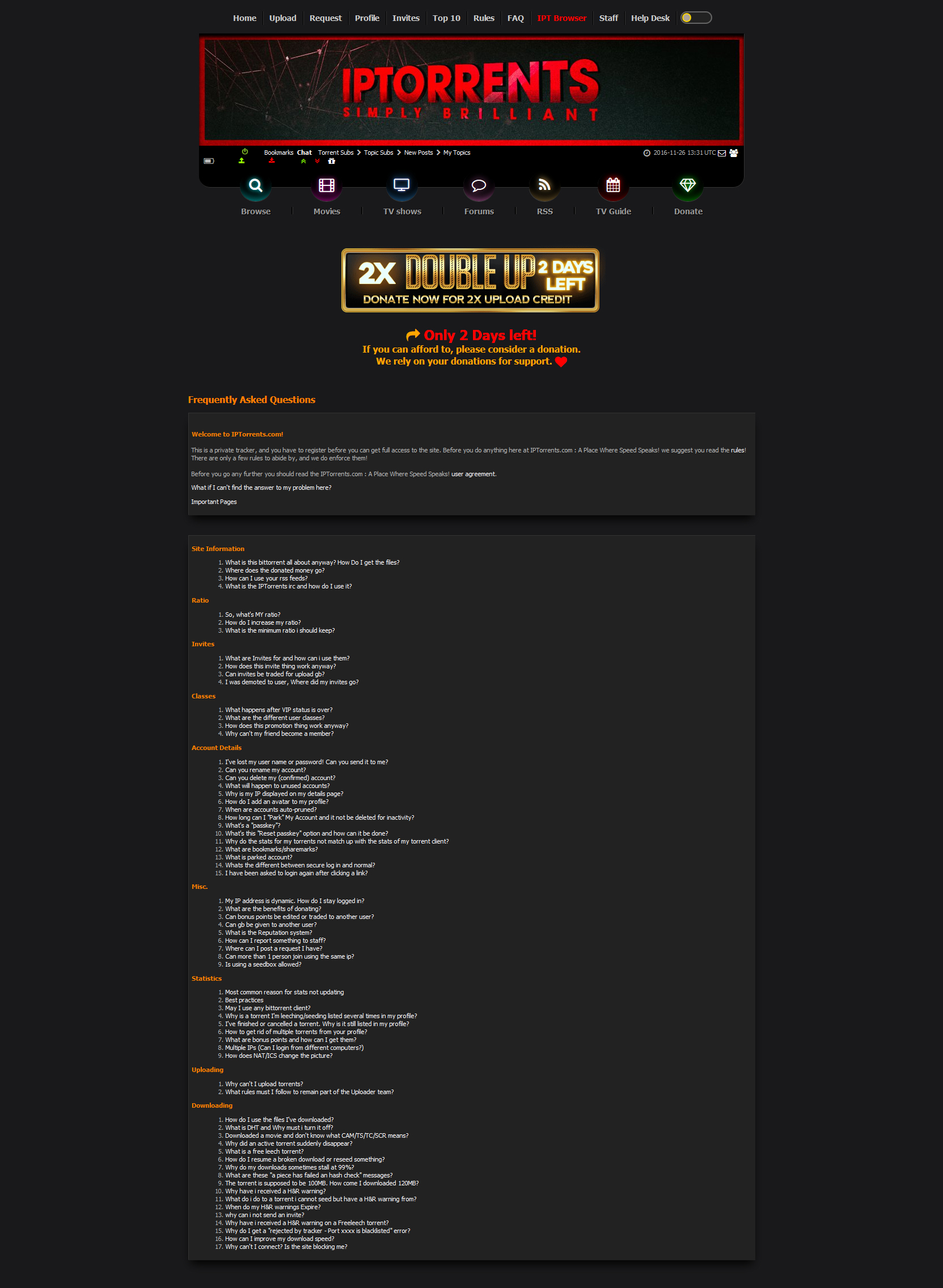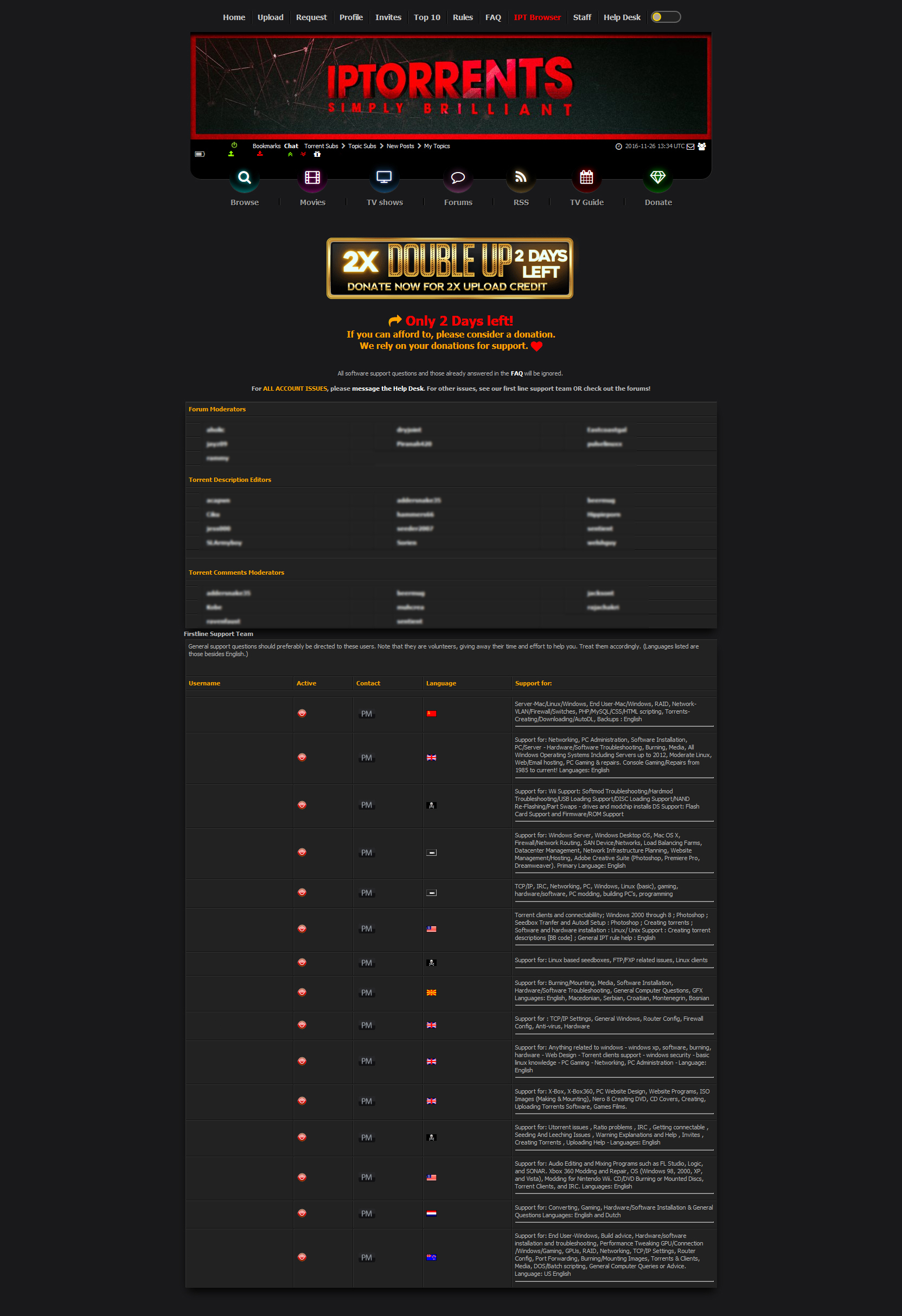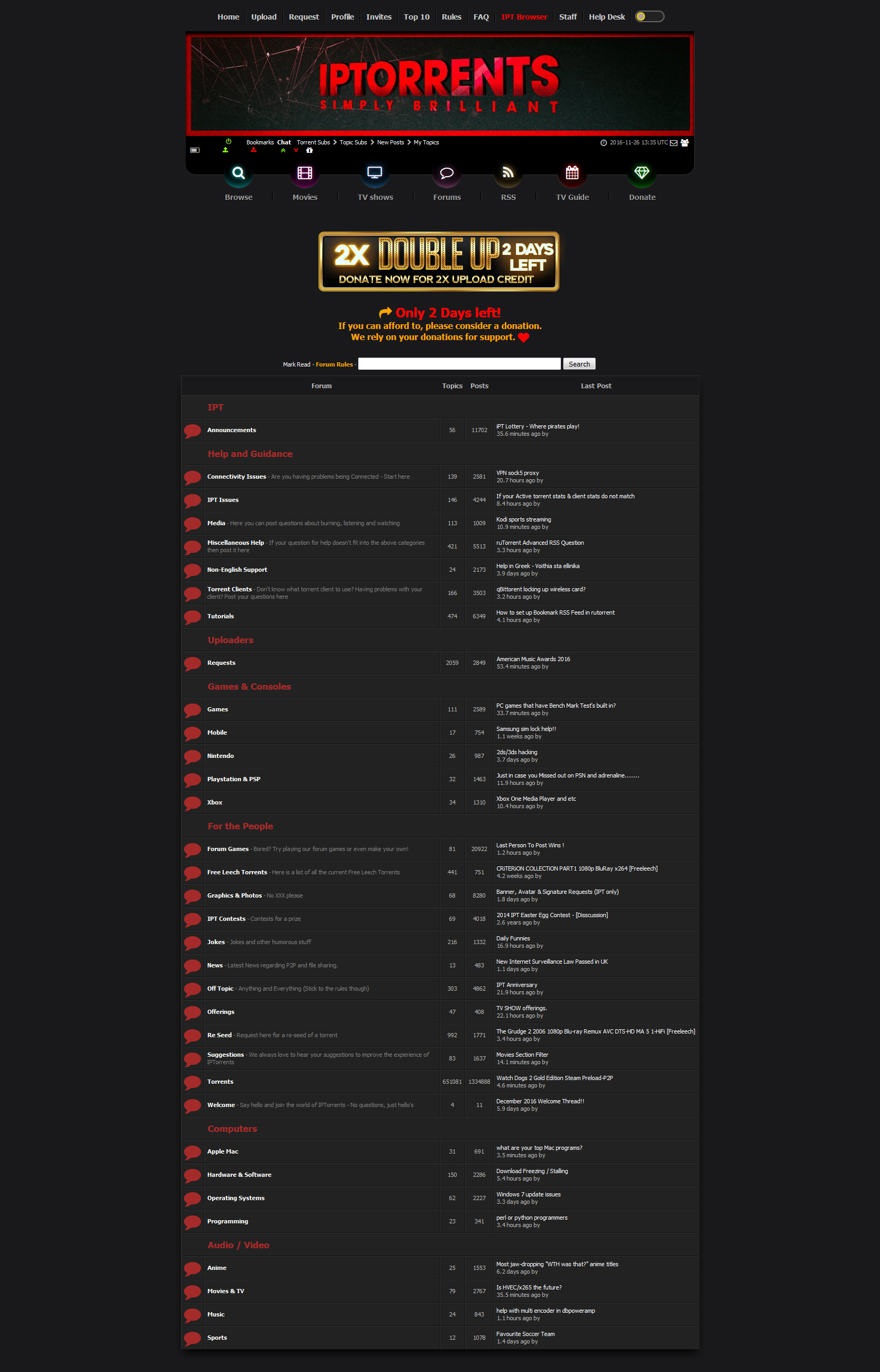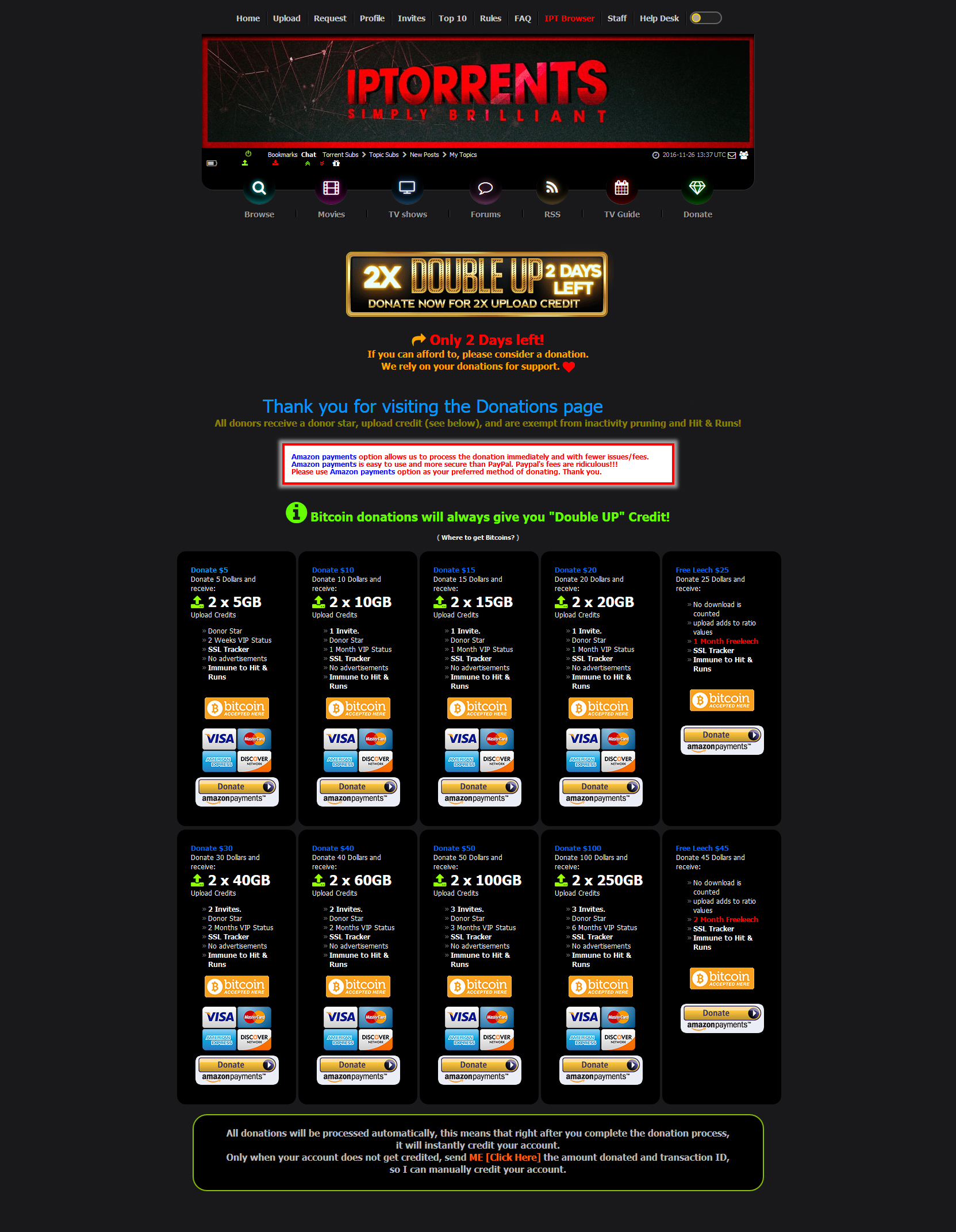 Megtekintve:487 alkalommal