Üdvözlünk a(z) Speed.cd adatlapján!

Profil adatok
| | |
| --- | --- |
| Elérhetőség | Link az oldalhoz |
| Szint | 6 |
| Típus | Vegyes |
| Sebesség | 6 |
| Tartalom | 6 |
| Felhasználók | |
| Torrentek | |
| Regisztráció | Meghívóval |
| Arány | Aránymentes |
| Nyelv | |
| Az oldal alakult | |
További bemutatók
2017 -
link
Amennyiben tetszik a bemutató, vagy az oldal nyomj egy 'lájkot' :)
Eddig 1 felhasználó lájkolta
Egyéb
Az oldal jelenleg:
Online
Elérési állapot:
0 (magyarázat)
Kapcsolat:
Kapcsolattartó:
IRC:
Hasonló oldalak:
Adatlapot beküldte:
Anonymus
2016-11-27
Legfrissebb hírek
Happy Birthday Speed
Code:
Happy Birthday Speed.cd
:birthday:
Would you all join me in wishing Speed.cd a Happy 11th Birthday for January 18th.
A fantastic 11 years to the greatest site on the internet.
:birthday:
By posztoló
Speed.cd's 11th birthday bonanza
guys and gals we have decided to run a competition to Celebrate 11yrs of torrenting here at Speed.cd
what we have done is posted Birthday presents around the site for you to find , there are plenty of colored presents in our forums , torrents and even a few on various profiles :D:
all you need to do is find them and pm a member of staff posted below of their whereabouts!!
MODERATORS YOU CAN PM
Here
ADMINS YOU CAN PM
Here
RULES
1. please abide by the SITE RULES whilst playing this Competition
2. Once you have found a Present then please DO NOT Share your Answer with any other member
3. When PMing a member of staff please be Curteous towards them ;)
4. NOTE ALL staff under Moderators are eligible to play along in this Competition too ....
5. The GOLD presents can only be won once by 1 member then they will be removed, as soon as the other colors have been found they will also be removed until we only have a few left , then we will place more around the site ...... we are allowing 2 prizes per member ....
6. NOTE Once all the Gold Prizes have been awarded then they will all be removed from their location
So this is how it goes !!
PRIZES TO BE WON
Find the Gold Present and win we are not telling you
Find Any of the Blue Present and win we are not telling you
Find Any of the Green Present and win we are not telling you
Find Any of the Orange Present and win we are not telling you
Find Any of the Red Present and win we are not telling you
Find Any of the Grey Present and win we are not telling you
SO GUYS COME ON GET LOOKING FOR YOUR PRESENT AND EARN YOUR PRIZE IN OUR GREAT BIRTHDAY BONANZA
By posztoló
Double Donate
Double the upload for the same donation.
Donate if you can.
By posztoló
A new voting poll added. Please vote.
----------------------------------------------------------------------
Speed.cd 11th Birthday Competition COMING SOON
KEEP CHECKING HERE FOR DETAILS - PRIZES TO BE WON
Code:
https://cdn.speed.cd/img/i/222/jF68jScg.jpeg
By posztoló
HAPPY NEW YEAR 2019 FROM SPEED.CD
SPEED.CD would like to wish all of it's members a Happy New year and wish you all the best for 2019
The New Year symbolizes the ending of one year and the beginning of yet another.
We celebrate this event, yet it is only a moment in time, like any other day.
But it is also considered a time when new beginnings can happen.
By posztoló
Képek az oldalról: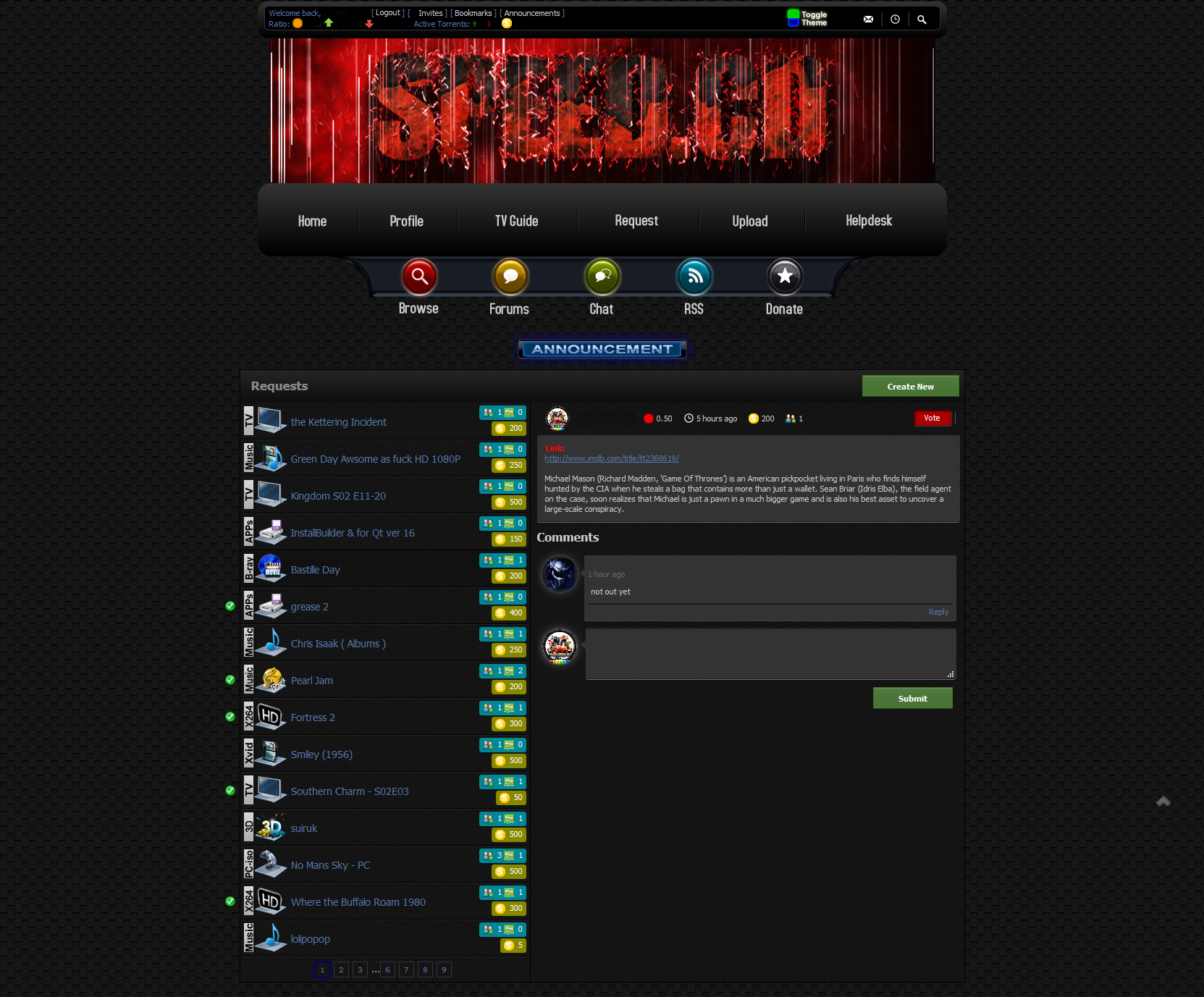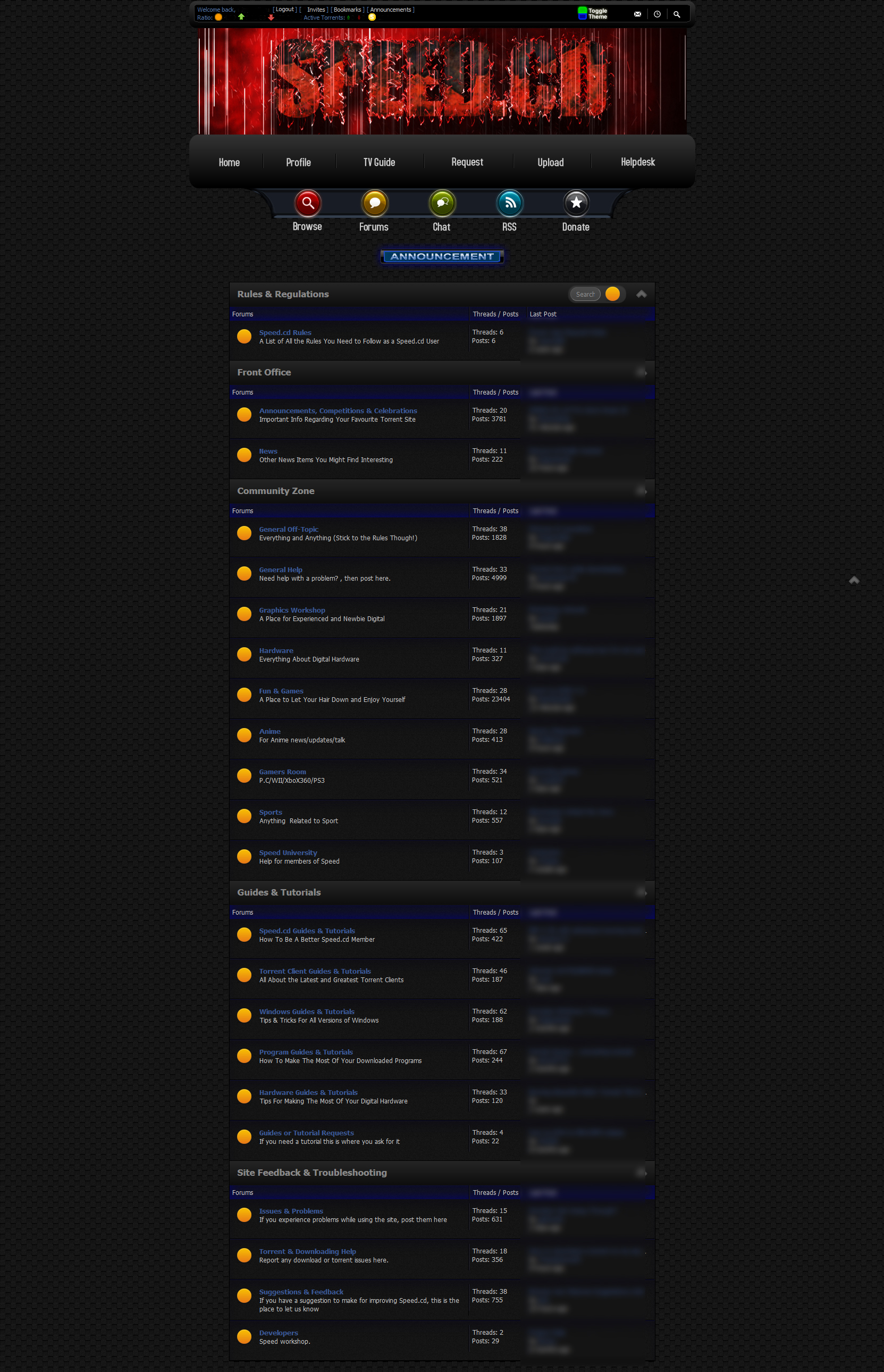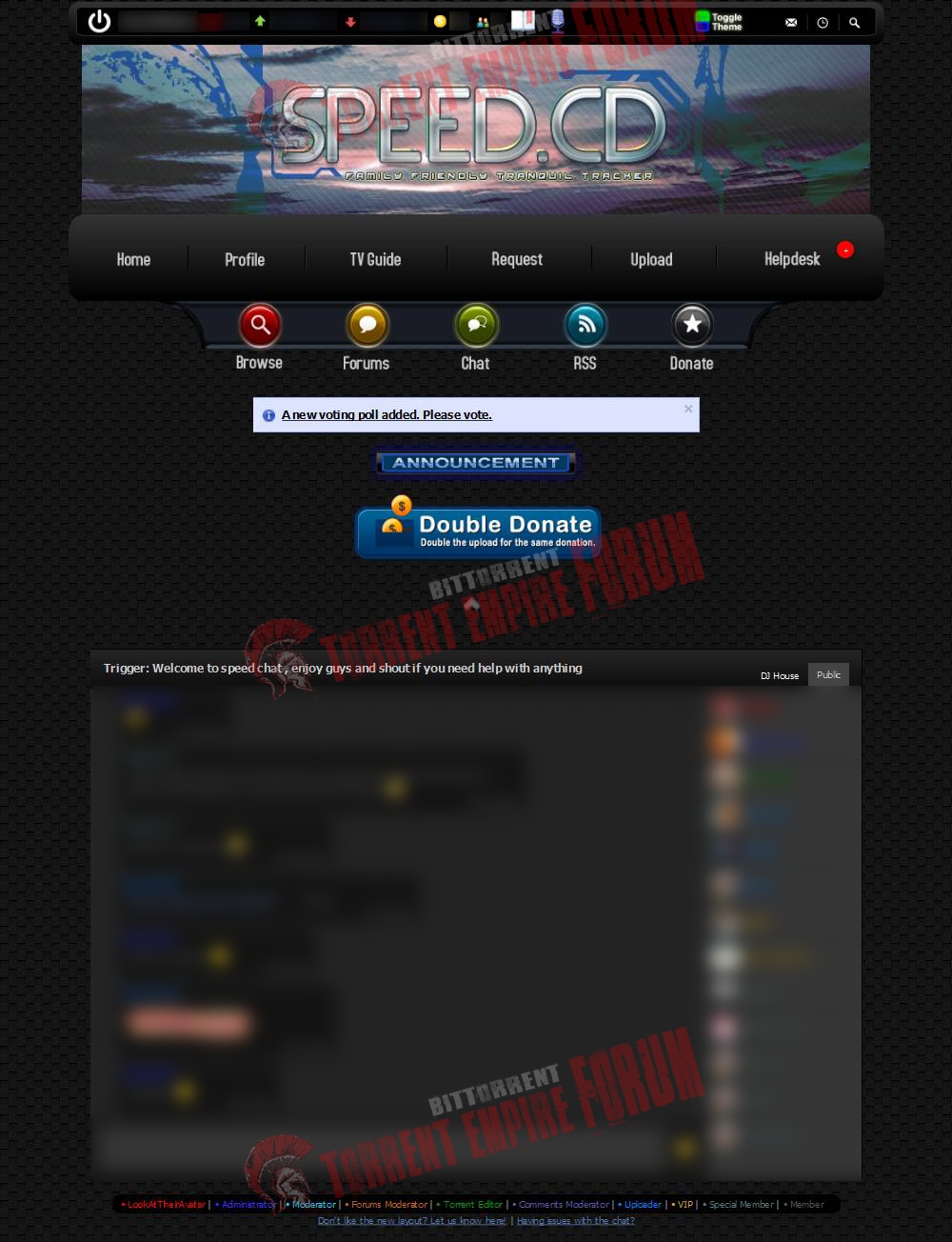 Megtekintve:279 alkalommal