Üdvözlünk a(z) RetroFlix adatlapján!

Profil adatok
| | |
| --- | --- |
| Elérhetőség | Link az oldalhoz |
| Szint | 3 |
| Típus | Vegyes |
| Sebesség | 4 |
| Tartalom | 3 |
| Felhasználók | 3852 |
| Torrentek | 3460 |
| Regisztráció | Szabad |
| Arány | Könnyű |
| Nyelv | |
| Az oldal alakult | |
További bemutatók
Amennyiben tetszik a bemutató, vagy az oldal nyomj egy 'lájkot' :)
Eddig 1 felhasználó lájkolta
Egyéb
Az oldal jelenleg:
Online
Elérési állapot:
0 (magyarázat)
Kapcsolat:
Kapcsolattartó:
IRC:
Hasonló oldalak:
Adatlapot beküldte:
macseklany
2017-09-30
Legfrissebb hírek
Donation
Donate please here
sustain our cause !!!
By posztoló
Can you sustain our project?
donate
With respect.
By posztoló
Howdy, RetroFlix user,
Because of some issues with the .net domain, we had to move to another one. You can use your credentials for logging in, as usual, the only difference existing is that the old 'RetroFlix.Net' must be changed to 'RetroFlix.Club'. Also, if you have seeding torrents, everyone would appreciate if you changed your client announce URL, from 'RetroFlix.Net' to 'RetroFlix.Club'. If you are using uTorrent, this is how you can change it : right click on the table header and make sure that "Tracker" column is checked. Then order by tracker, select every torrent from RetroFlix, hit right click and then Properties. After this, you can change the announce as we already said. Save those changes and now your seeding torrents will be visible again on the site, and your Karma Points will start rising again.The entire procedure depends on what torrent software you are using. If you can't change every announce URLs at once, please do it one by one.We hope that you like RetroFlix as much as we do, and we want you back!
Yours forever,
The RetroFlix Staff.
By posztoló
As it seems the tracker is offline because the site's admins couldn't afford paying the domain renewal fees.
The site's future is uncertain at this point.
By posztoló
Ho Ho Ho,
Since it's the most beautiful time of the year, let us wish you a very Merry Chrisstmas and a Happy New Year!
We (the RetroFlix staff) decided to make you a big surprise :
Freeleech activated for every torrent until 02/January/2018. Fell free to download (and seed) anything!
Update: Uploaders will get double uploading amount!
Feel free to comment and send your best wishes to everyone here!
May 2018 be the year all your wishes come true!
Thank you for being around!
PS : more surprises are on their way. Be patient!
By posztoló
Képek az oldalról: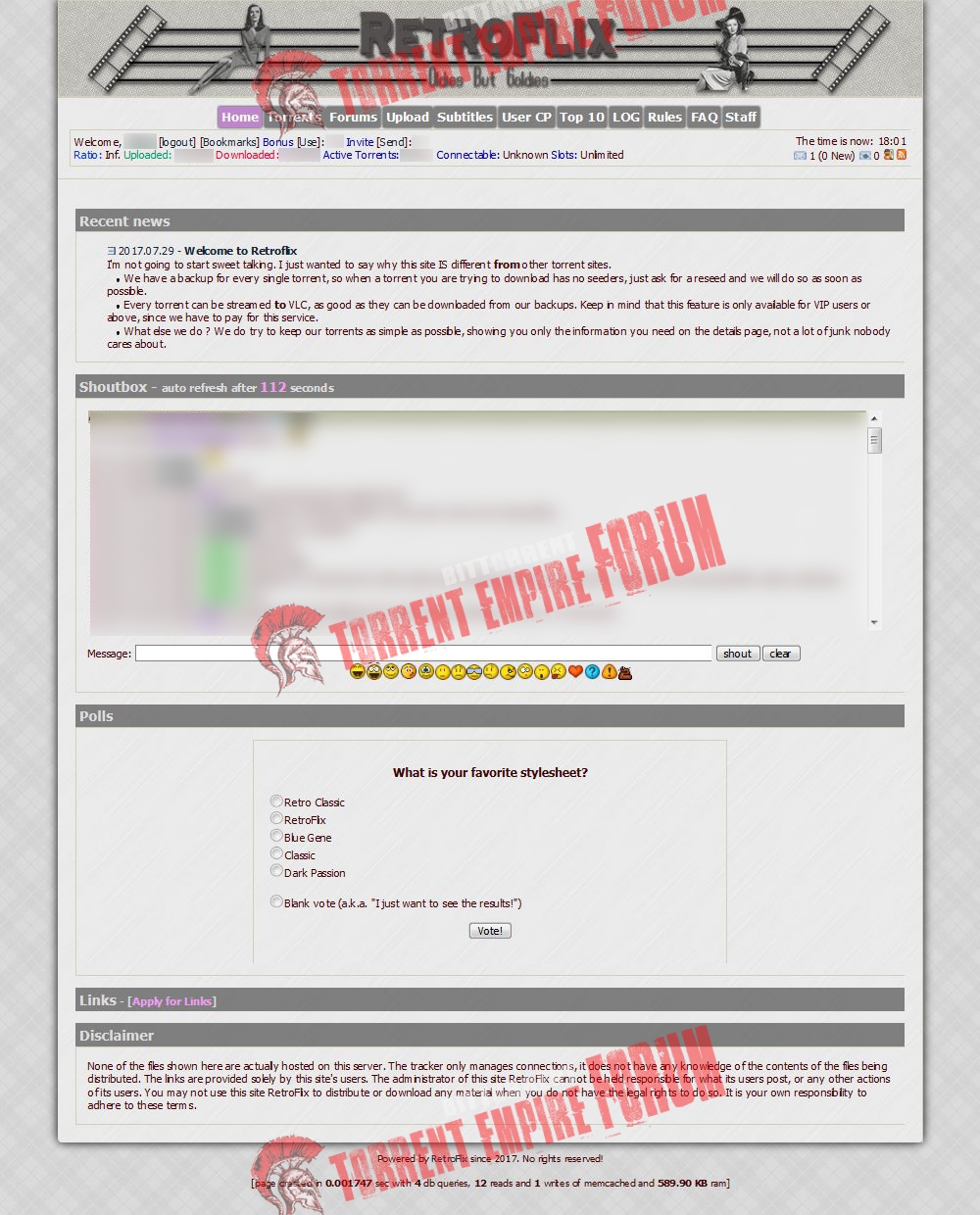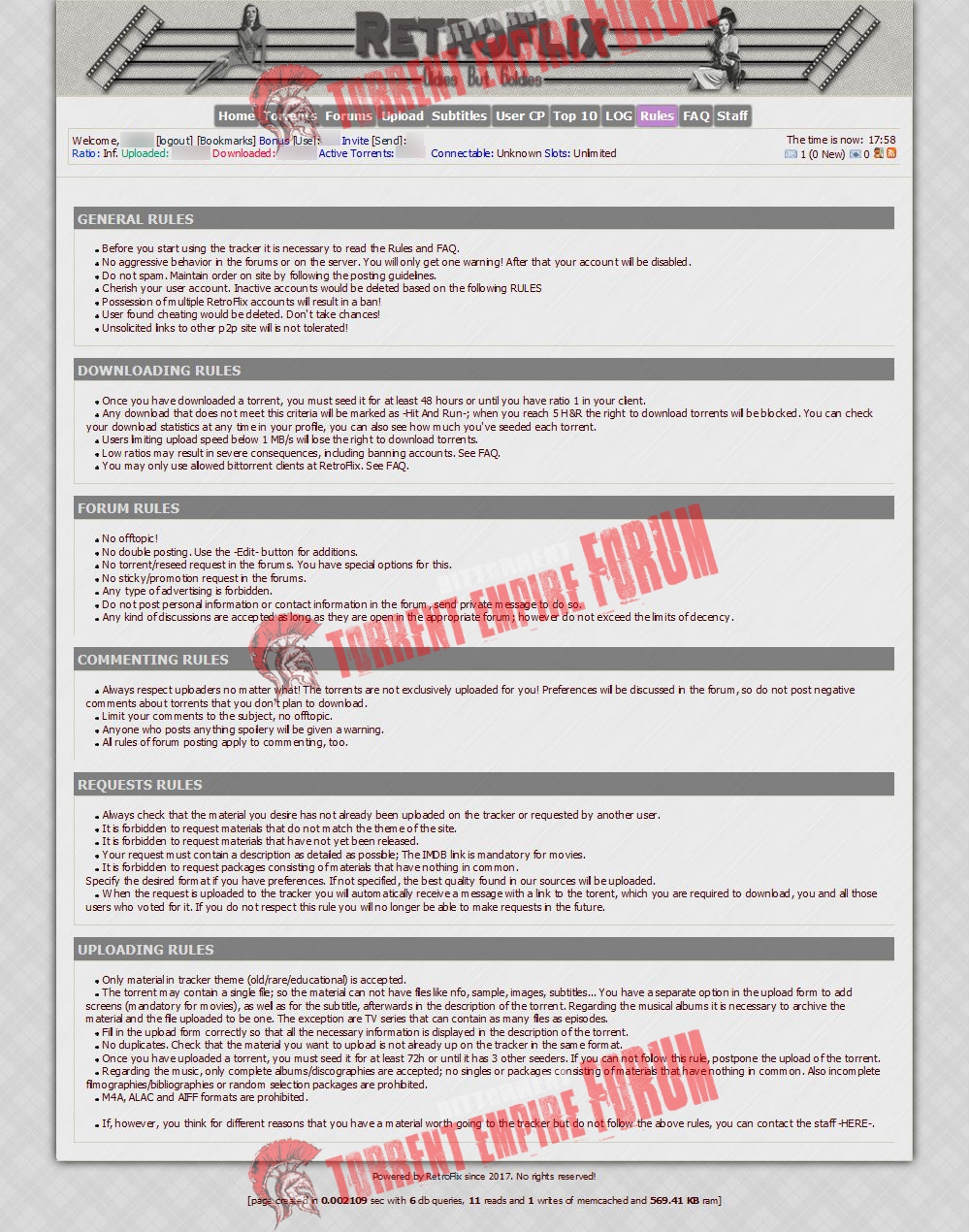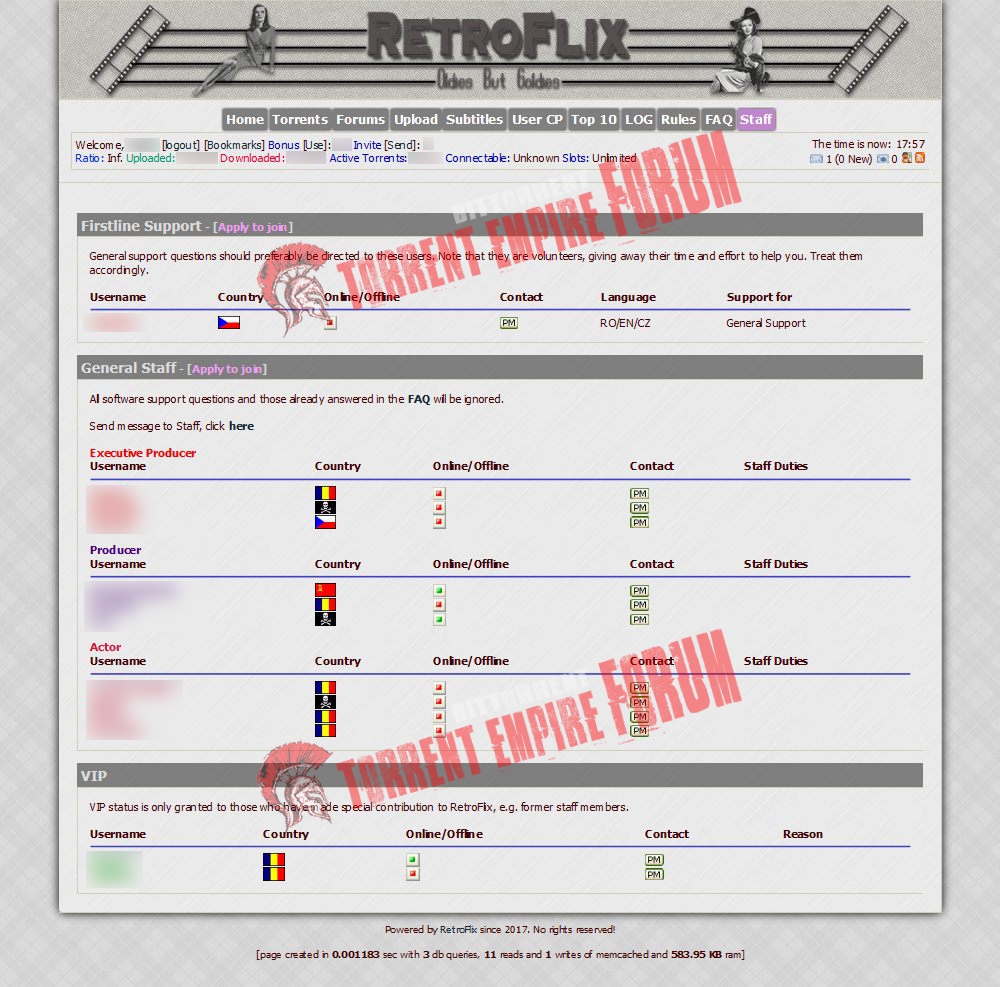 Megtekintve:397 alkalommal