Üdvözlünk a(z) Scenefz adatlapján!

Profil adatok
| | |
| --- | --- |
| Elérhetőség | Link az oldalhoz |
| Szint | 7 |
| Típus | Vegyes |
| Sebesség | 8 |
| Tartalom | 9 |
| Felhasználók | 165456 |
| Torrentek | 40579 |
| Regisztráció | Szabad |
| Arány | Közepes |
| Nyelv | |
| Az oldal alakult | |
További bemutatók
Amennyiben tetszik a bemutató, vagy az oldal nyomj egy 'lájkot' :)
Eddig 2 felhasználó lájkolta
Egyéb
Az oldal jelenleg:
Online
Elérési állapot:
0 (magyarázat)
Kapcsolat:
Kapcsolattartó:
IRC:
Hasonló oldalak:
Adatlapot beküldte:
Anonymus
2018-03-17
Legfrissebb hírek
MANY GOOD YEARS!!!
http://funkyimg.com/i/2PJFB.png
By posztoló
Happy Holidays!
By posztoló
Christmas tree is much more than tradition, it is an essential part of the Christmas holiday! For many of us, the tree decoration has turned from tradition into passion. Thus, with a little skill, but also dedication, can come out a real work of art.
This year shows everyone how beautiful your tree is!
Details and competition rules:
- From December 6th to December 31st, 2018, we expect a photo, personal property with Christmas tree, to attach a sheet of SceneFZ + username, and then attach the picture to this topic.
- Forbidden comments like "brad nasol" / "poor fir" / "why do you put pictures with that tree, do not you see what he looks like?" and so on People who make such comments are banned permanently.
- Images will be uploaded to https://imgbox.com/ with direct link.
- Winners will be selected through a staff poll;
The prizes consist of:
- 1st place: VIP (96 weeks) + 1 TB Upload + Donor star.
- 2nd place: VIP (48 weeks) + 500 GB Upload.
- 3rd place: VIP (24 weeks) + 200 GB upload.
By posztoló
Good evening,
We have a new offer for those who want to become VIPs Permanent for a 50 € donation.
Receive VIP PERMANENT + 6TB Upload and 50 invitations will be exempted from state to seed and Hit & Run.
This offer is valid until the end of this month.
We currently only accept payments through Paypal, Online Transfer / Bank, Paysafecard for more details send here a message for the donation link:
here
Thank you,
The SceneFZ Team :love:
By posztoló
Sigur frappe le sous-titrage densitatea de filme, vous êtes sur la première de l'echipa SceneFZ!
Je suis decis incurajam acest proiect mai mult, asa cera cerem sprijinul utilizatorilor SceneFZ. Trebuie vous obtenez beaucoup d'argent! Uploaderului si a traducatorului et învestitia echipei!
Vous pouvez poster votre vidéo de premier choix dans le sujet acest, mais vous ne serez pas en mesure de regarder le film sur le SceneFZ exclusif!
By posztoló
Képek az oldalról: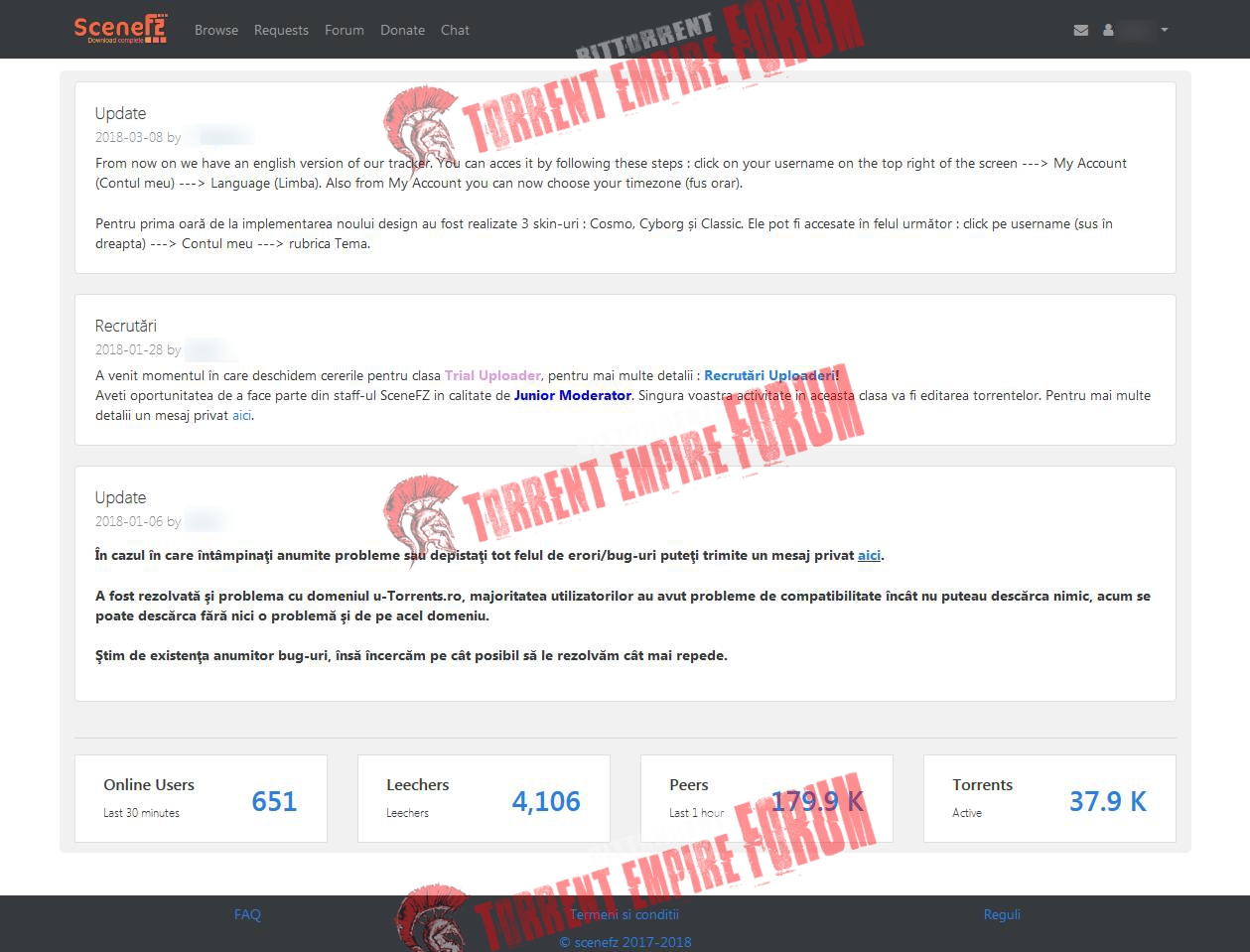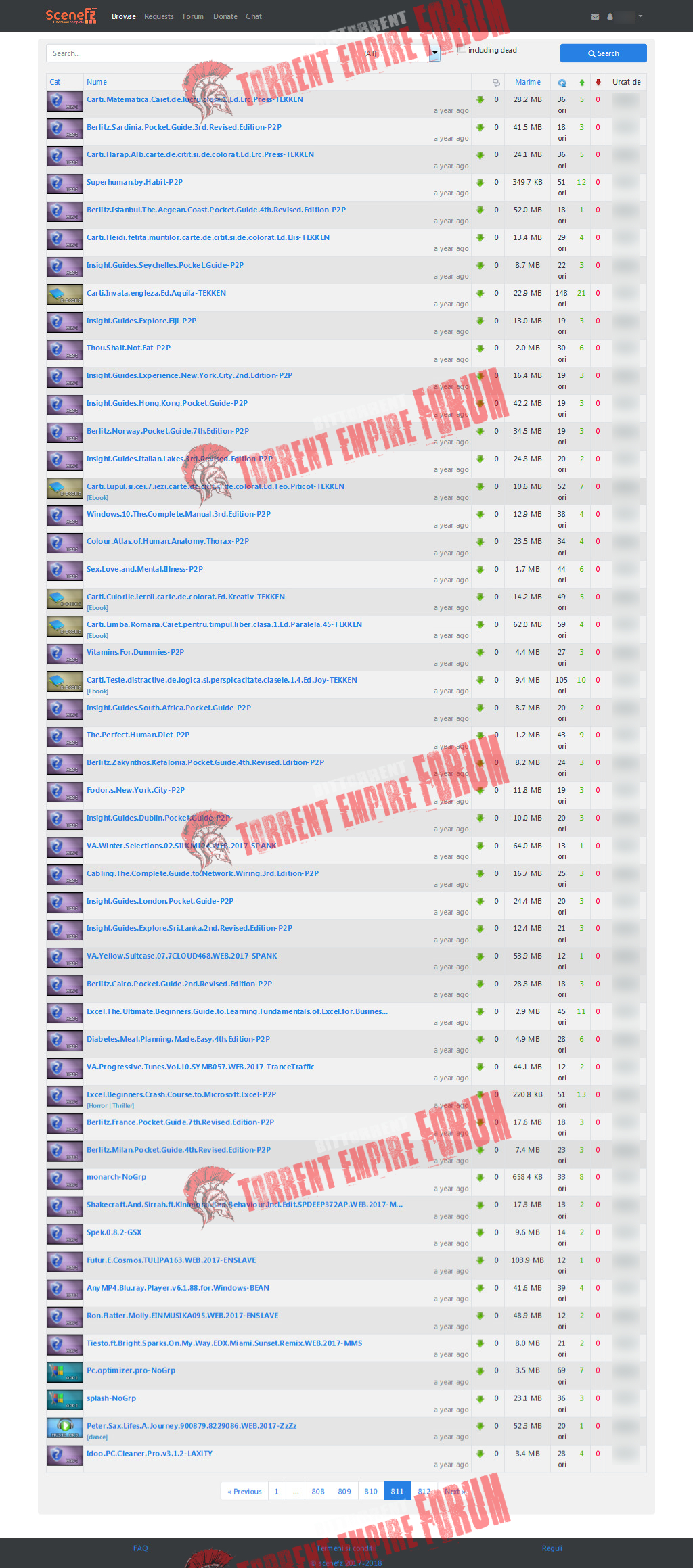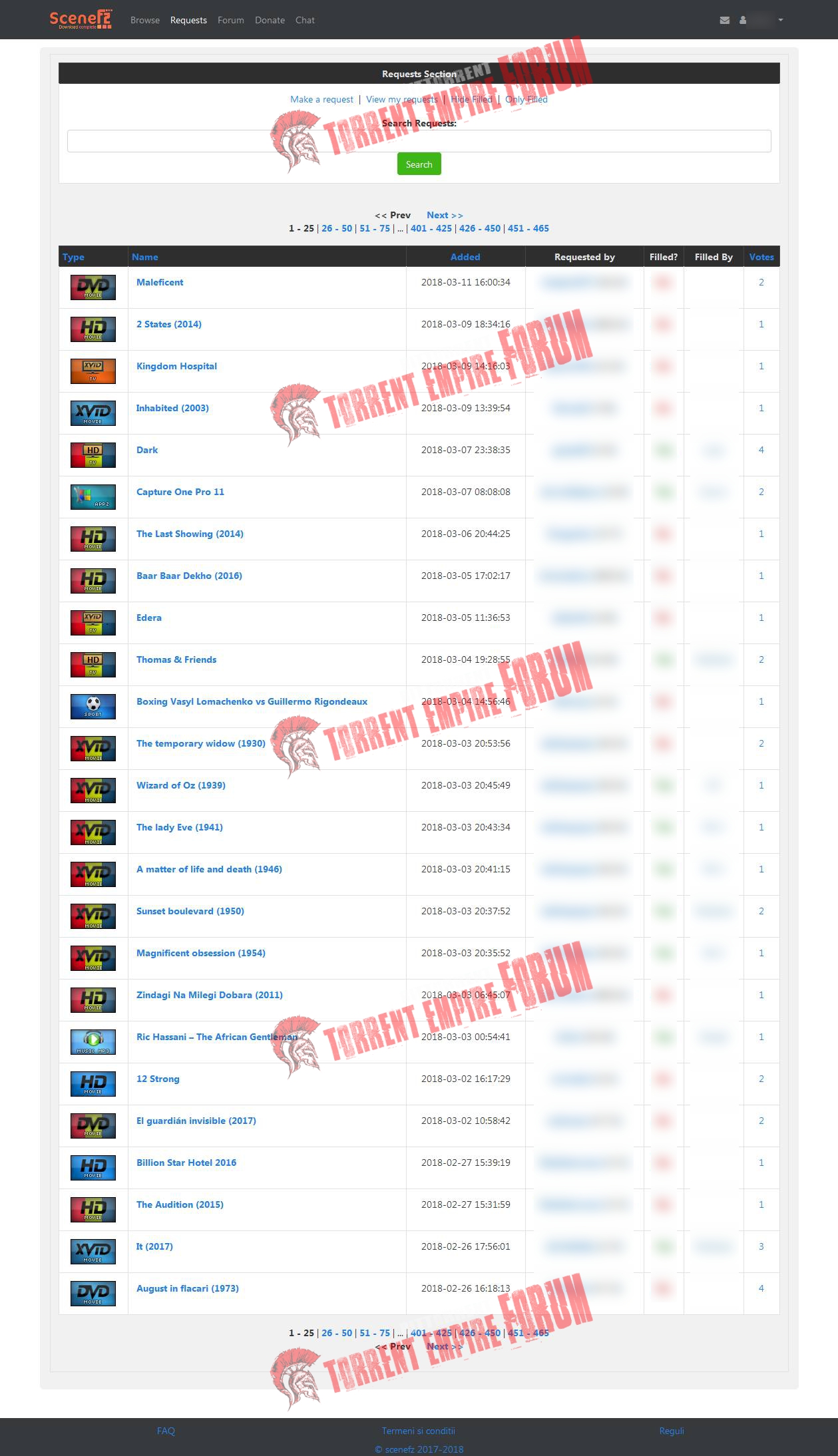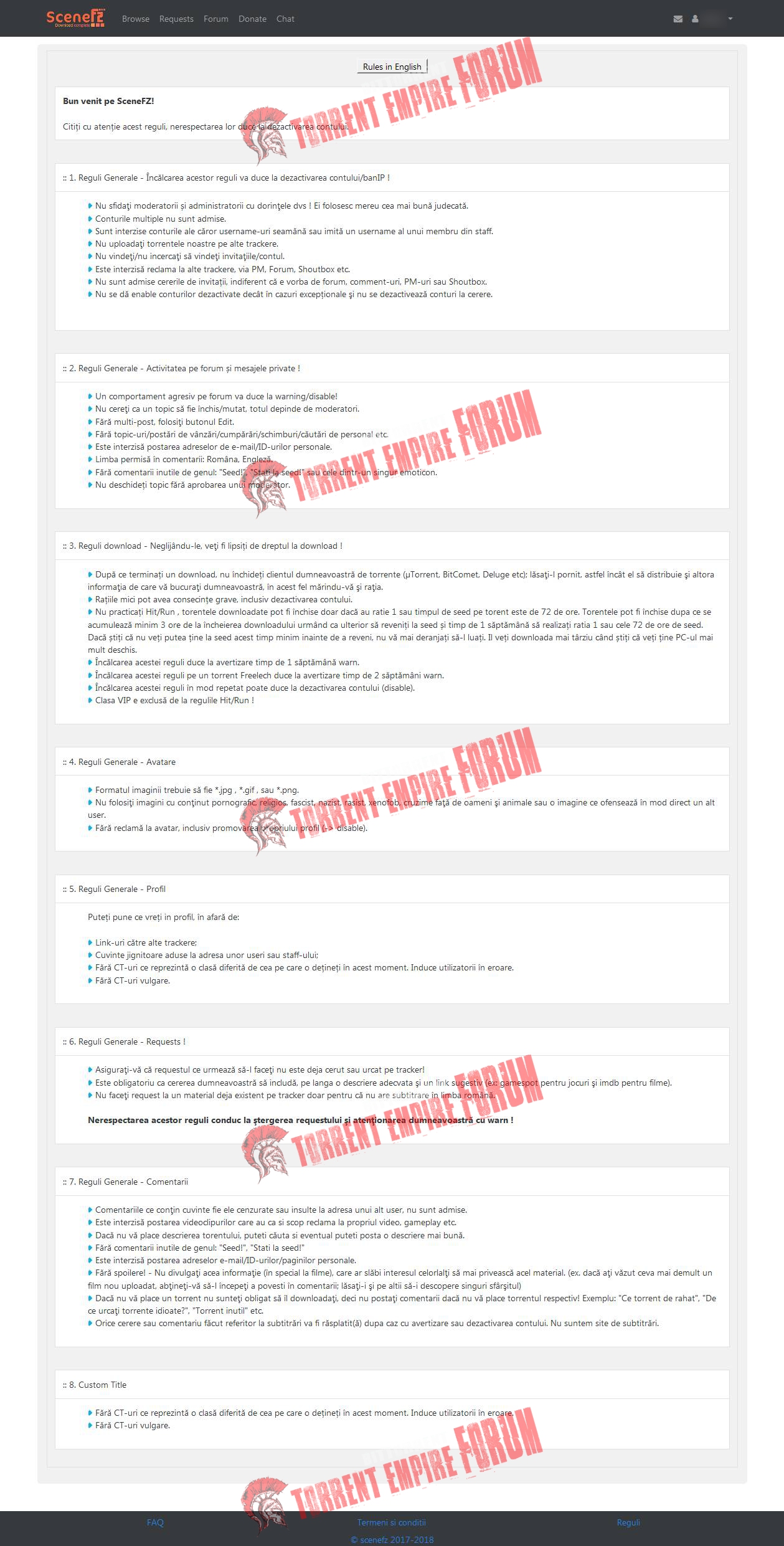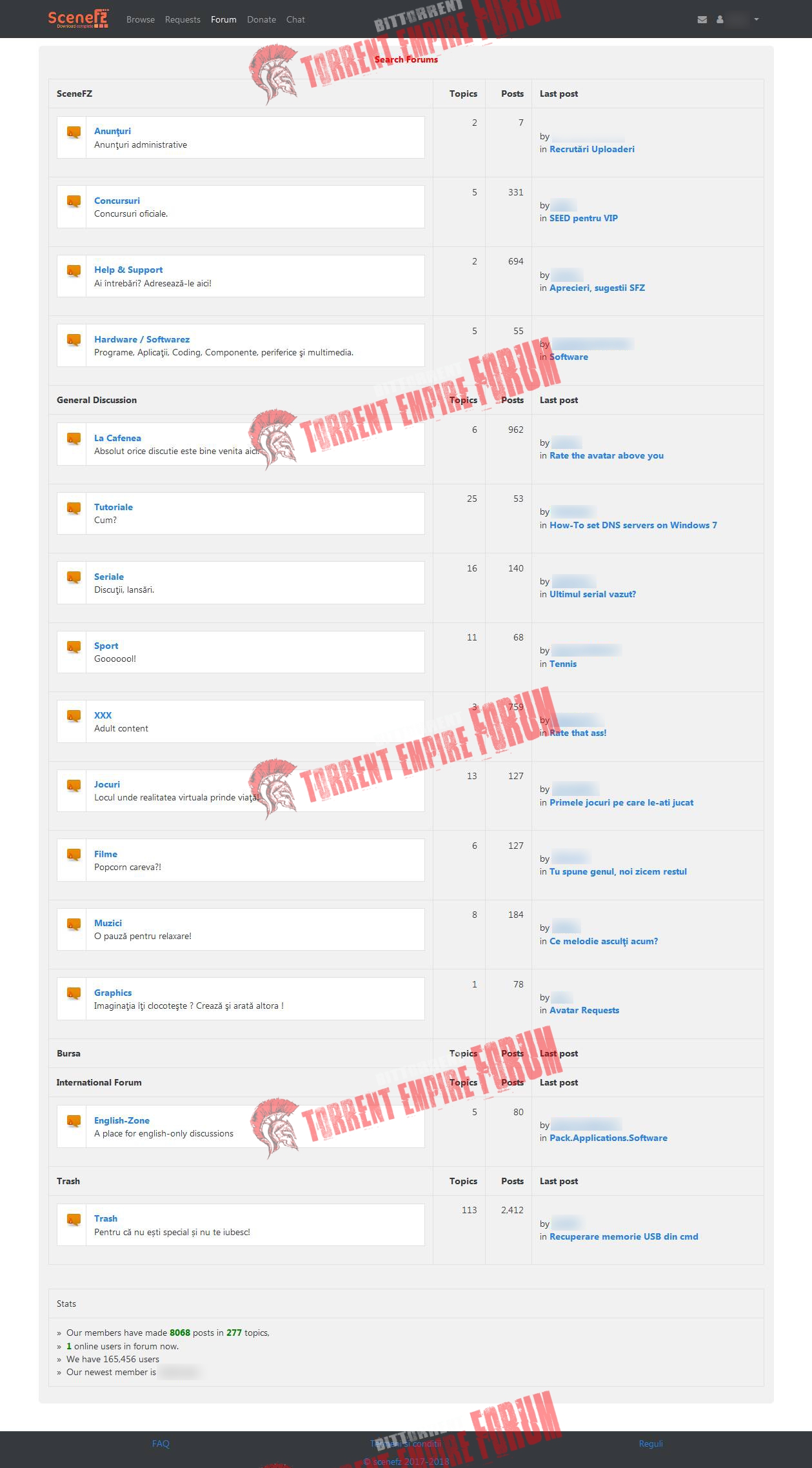 Megtekintve:261 alkalommal