Kijelölt témák: 0
Üdvözlünk a(z) HDU adatlapján!

Profil adatok
| | |
| --- | --- |
| Elérhetőség | Link az oldalhoz |
| Szint | 3 |
| Típus | Vegyes |
| Sebesség | 6 |
| Tartalom | 4 |
| Felhasználók | |
| Torrentek | |
| Regisztráció | Meghívóval |
| Arány | Könnyű |
| Nyelv | kínai |
| Az oldal alakult | |
További bemutatók
Egyéb
Az oldal jelenleg:
Online
Elérési állapot:
0 (magyarázat)
Kapcsolat:
Kapcsolattartó:
IRC:
Hasonló oldalak:
Adatlapot beküldte:
Anonymus
2016-11-19
Legfrissebb hírek
Google Translation:
Reminder
At present, the following functions are not available during site maintenance: login, mail push suspension; registration, invitation, recovery password maintenance.
Please do not log out during the maintenance period, and do not redeem invitations or issue invitations.
Best regards.
By posztoló
Google Translation:
Welcome to join our Telegram exchange group
Code:
http://nen.link/t
By posztoló
Google Translation:
Warm reminder about account login and invitation issue
Currently, the login function and mail push function are turned off; therefore, please do not log out, please do not issue invitations for the time being.
By posztoló
Google Translation:
Remind the site to protect the rules (H&R Rule)
Preservation rules: All the seeds that have been downloaded should have a sharing ratio of 1:1. If the sharing ratio is not up to standard, they should be kept for 72 hours in two weeks.
Every day, we will check the seeds up to two weeks ago. According to the severity of the violations, users will be punished as follows:
1. A small number of users who violate the seeding rules will be warned that the download permission will be disabled if not improved;
2. Users who seriously violate the protection rules will be revoked and will not be allowed to download or directly ban the account;
3. Users who intentionally do not complete the seed in order to escape H&R will be directly banned.
Note: Download permissions are disabled and you can apply for recovery permissions yourself after one month. After the authority is restored, if there are still violations of the preservation rules, it will be directly banned.
By posztoló
Google Translation:
Questions about red seeds, incomplete pages, CSS format error, etc.
It is currently being investigated and may not be resolved as quickly.
Therefore, everyone should work overtime, first go out and have a look at the scenery without going overtime :)
By posztoló
Képek az oldalról: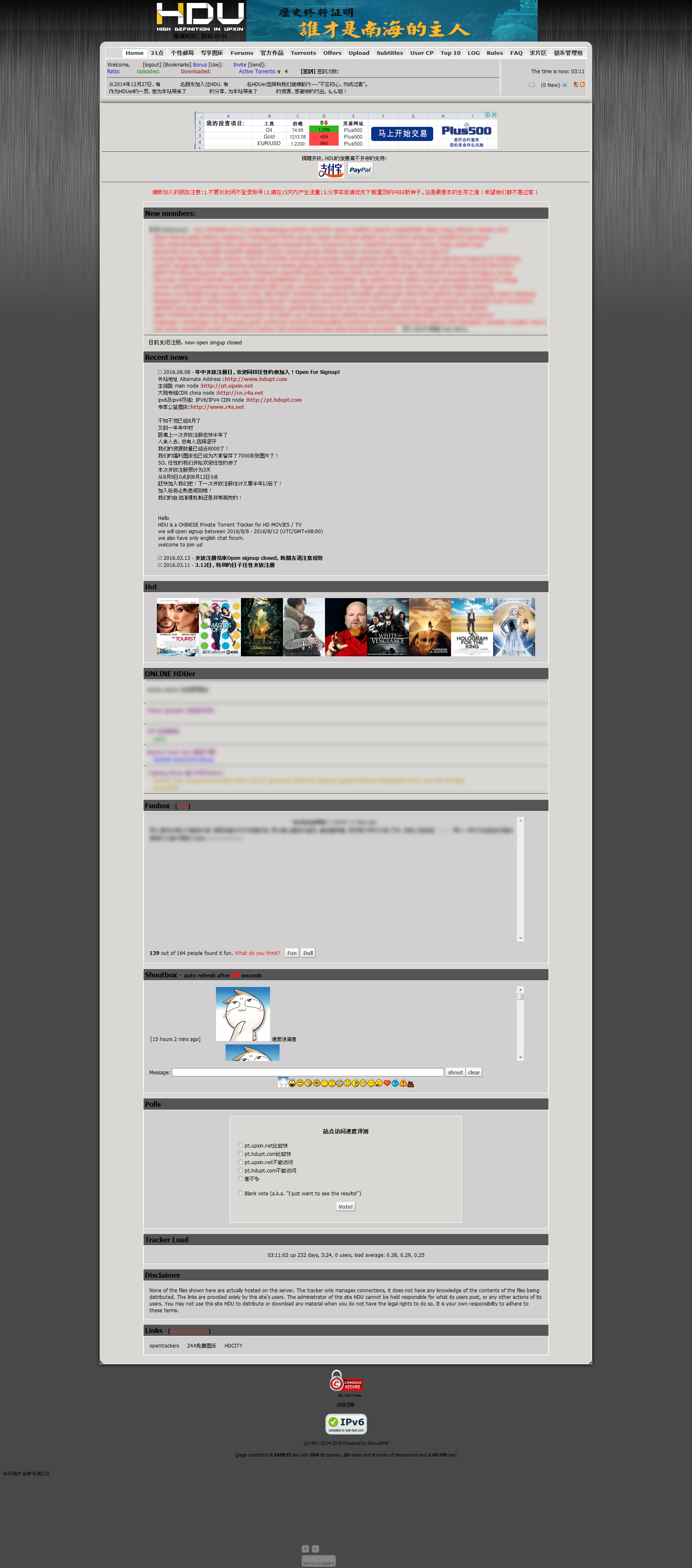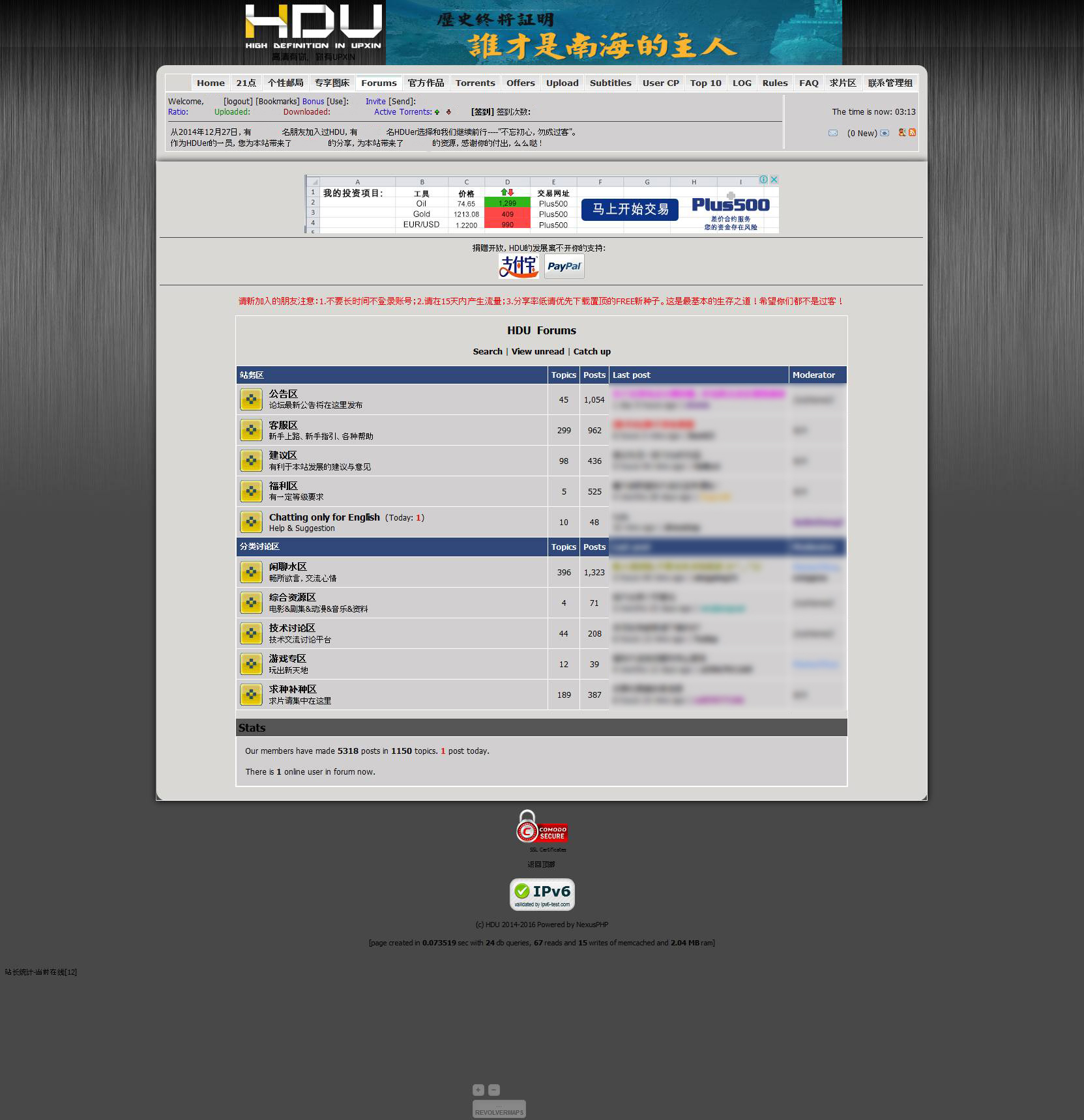 Megtekintve:316 alkalommal