Kijelölt témák: 0
Üdvözlünk a(z) TorrentLeech adatlapján!

Profil adatok
| | |
| --- | --- |
| Elérhetőség | Link az oldalhoz |
| Szint | 8 |
| Típus | Vegyes |
| Sebesség | 7 |
| Tartalom | 8 |
| Felhasználók | 382365 |
| Torrentek | 539385 |
| Regisztráció | Meghívóval |
| Arány | Könnyű |
| Nyelv | angol |
| Az oldal alakult | |
További bemutatók
Egyéb
Az oldal jelenleg:
Online
Elérési állapot:
0 (magyarázat)
Kapcsolat:
Kapcsolattartó:
IRC:
Hasonló oldalak:
Adatlapot beküldte:
macseklany
2017-01-13
Legfrissebb hírek
Invite giveaway expired
The STAYSAFE invitation code is now officially expired. Welcome to all our new members!!
By Mixx
Easter came earlier this month!! One month earlier to be specific!
Celebrating early Easter(??!) because WE CAN(lol) and allowing 10k more people to join our crazy party!!
Use invite code STAYSAFE in the sign up form http://www.torrentleech.org/user/account/signup and enjoy your new account! As cherry on top, you'll find your account with 10GB upload credit to help you start your epic journey! HURRY UP! For the first 10k people only!
By bincy
Exciting partnership plus 1 month of FREE VIP promo!
Today we are super excited to announce one exclusive deal we manage to snatch for you guys with PrivateVPN!
Except if you are living in a cave, you all must know those days what a VPN is and the importance of having one! However, with literally hundreds of them out there, how to spot the best one?Which one keeps zero logs? Is it reliable? Can it work on all my devices and phones? And even if you finally find some by luck, how you can get it at a friction of a price? :)
We exclusively secured an amazing up to 75% off for every TL member, just because we dont believe that you should be paying a fortune just to have an obvious privilege : Your online privacy/security!
And then we thought a bit more, how to to make it even better for you? Lets throw a FREE month of VIP as well, on us!
Read about all the details and how to claim it
And before you ask, YES! This one is FOR EVERYONE!
Enjoy and stay safe!
By posztoló
Happy b-day to us!
Happy new year to all of you! One more milestone has been reached today : We became 14 years old! Cheers to every single of you, and cheers for the years to come !
On another note, check our lottery winners here!
By posztoló
Summary
Torrentleech implemented a point/bonus system.
Introducing TL Points!
Friday 14th of December 2018 04:02:28 PM
Its been requested over and over and over again... Finally, we proudly present you the TL Points system!
What are TL Points??
TL Points are awarded for seeding complete torrents over time.
This is our way of saying "thank you!" for keeping your torrents active so other users can download them!
In order for a torrent to generate TL Points, 100% of the torrent must be downloaded . All relevant files, text, NFO etc, must be included whilst the torrent should be open and active in your torrent client!
Your bonus points will start to increase per hour, even if there are no leechers on the torrent!
How points are calculated?
You will be granted 1 TL Point per torrent per hour for up to 100 torrents. Only torrents bigger than 10 MB will be granted points.
Extra bonus points will be granted for certain torrents, based on their size as follows :
Torrents over 1 GB and up to 2 GB will be granted a 10% bonus.
Torrents over 2 GB and up to 5 GB will be granted a 15% bonus.
Torrents over 5 GB and up to 10 GB will be granted a 20% bonus.
Torrents over 10 GB will be granted a 30% bonus.
Finally, rare torrents which have up to 5 seeders will be granted 10% bonus on top!
Marketplace Exchange
1 GB Upload: 3.000 points
2 GB Upload: 5.500 points
5 GB Upload: 11.000 points
10 GB Upload: 20.000 points
200 GB Upload: 350.000 points
1 Day VIP: 100.000 points
By posztoló
Képek az oldalról: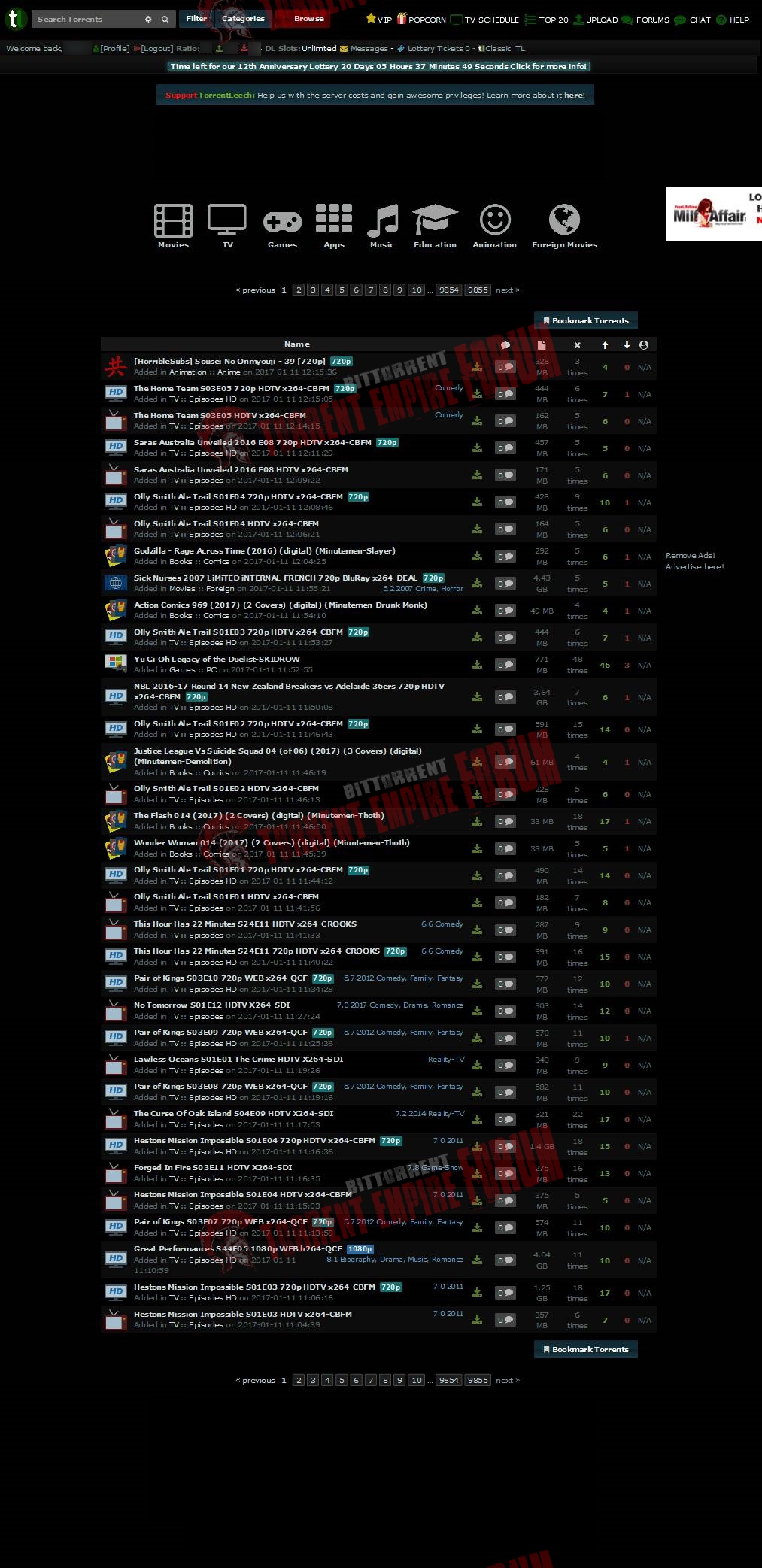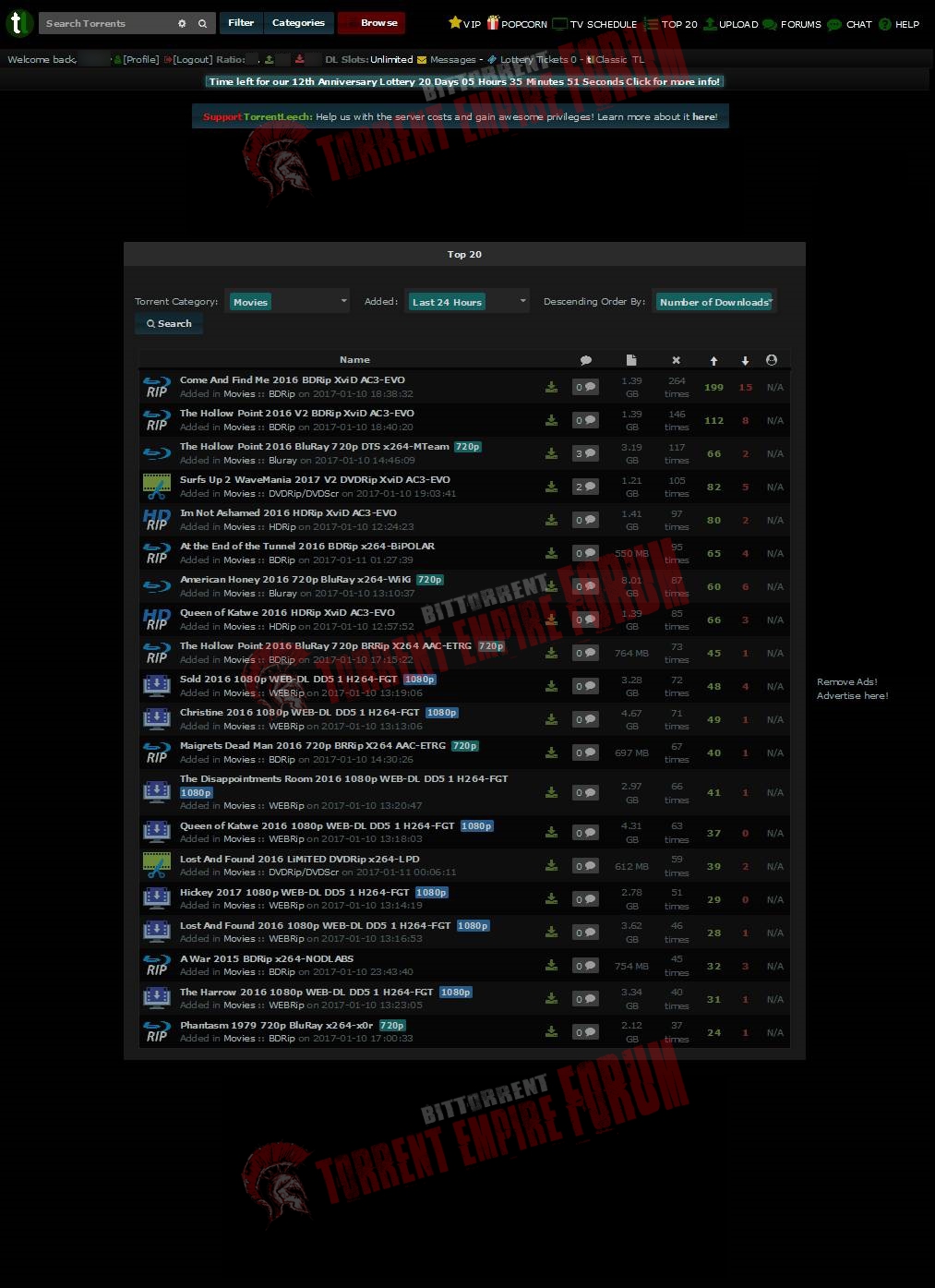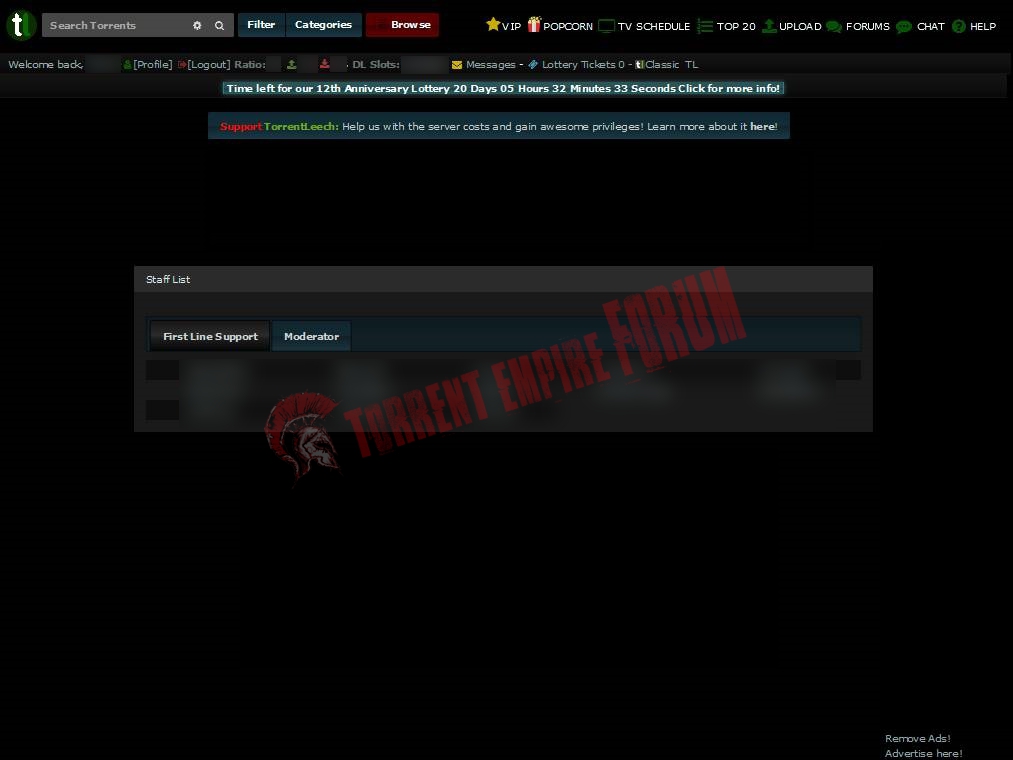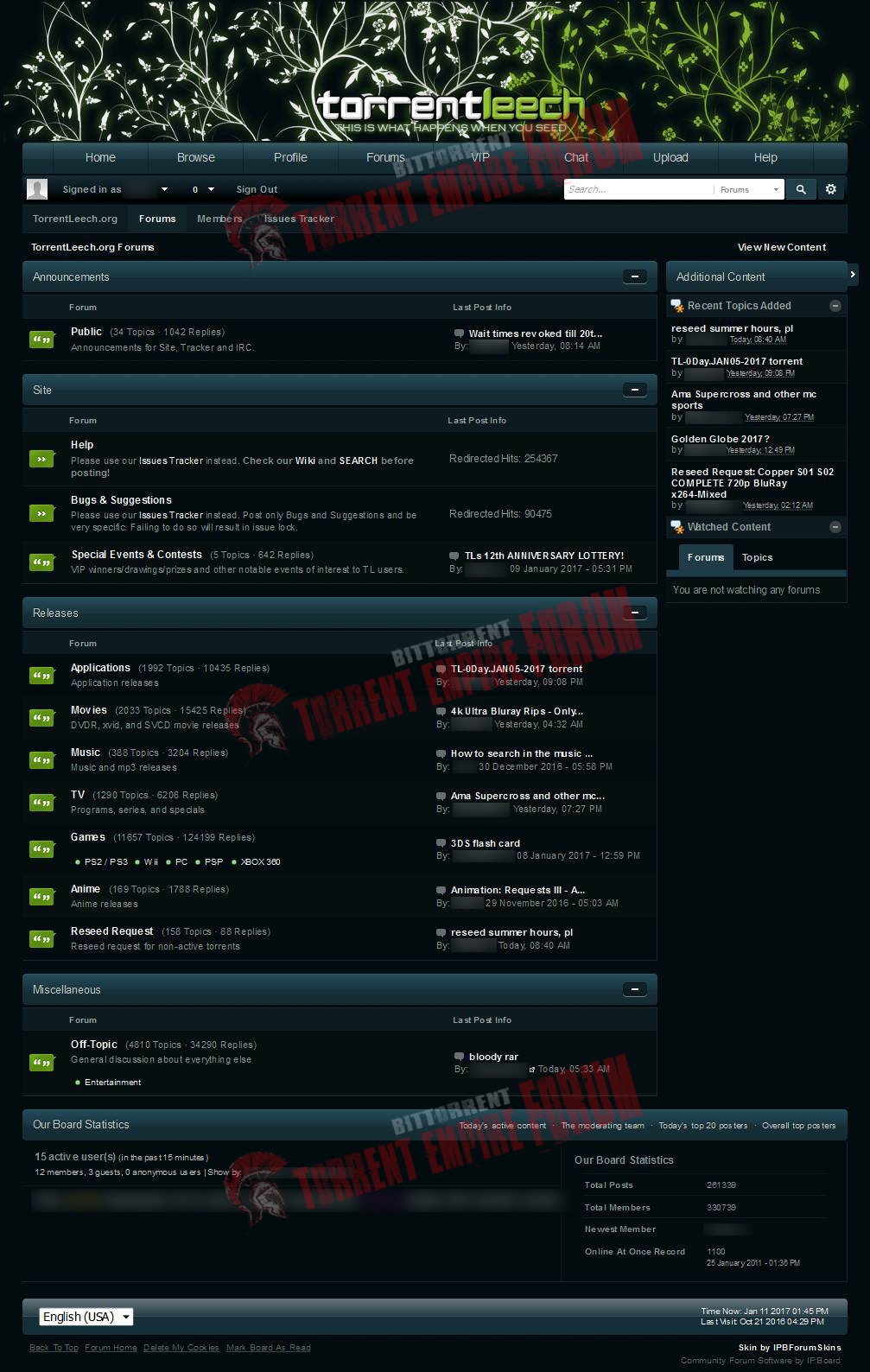 Megtekintve:446 alkalommal