Kijelölt témák: 0
Üdvözlünk a(z) HDclub adatlapján!

Profil adatok
| | |
| --- | --- |
| Elérhetőség | Link az oldalhoz |
| Szint | 4 |
| Típus | Vegyes |
| Sebesség | 5 |
| Tartalom | 5 |
| Felhasználók | 173700 |
| Torrentek | 25350 |
| Regisztráció | |
| Arány | Könnyű |
| Nyelv | |
| Az oldal alakult | |
További bemutatók
Egyéb
Az oldal jelenleg:
Offline
Elérési állapot:
0 (magyarázat)
Kapcsolat:
Kapcsolattartó:
IRC:
Hasonló oldalak:
Adatlapot beküldte:
macseklany
2017-02-24
Legfrissebb hírek
Google Translation:
Who is registered with us and has a permanent IP - you will see our site. The rest - there will be a link to search on Yandex.
Tired of what we have "graze" competitors with Team-HD, who bark at every corner that they have a good site, and on our site everything is very bad.
All pleasant. Merry Christmas.
---------------------------------------------------------------------------------------------------
Here comes the new, 2019 year.
I would like to wish you all the performance of all your plans and great luck.
The past year was not easy, but very difficult and hard. Let all the hardships in the past, we will look forward with the hope of the best. And we believe, it will be necessary! The main thing is to believe and bring happiness to other people around you. As they say, you want to change the world, start with yourself.
We will not beat the heel in the chest and howl "everything is bad", let the competitors and those who are unlucky in life do it (doing nothing to get out of the OPPA where they got). The content of the site we will increase and increase. The team will gather strong and friendly, in the end, we still show everyone that we can revive an adequate club of HD content fans.
No, do not be sad, let's look forward with a smile and joy on his face. Everything will be fine! All the best to you. Happy new year friends! Happy holiday!
By posztoló
Main page message:
"Thank you all, but this is the end
The site is open until 28 April.
Thank you all for being with us. We just leave, because from the very beginning no one was needed us and we only listened / read angry comments addressed to us. This is the end. The Club is cursed and will never be restored. Farewell."
By macseklany
Another one , The Shallows (2016) 2160p UltraHD Blu-ray HDR HEVC Atmos 7.1-FREQUENCY
2f5c7476624cd1021b52de187e0ed522_500.jpg
Amazing Quality , enjoy Guys!
Attached Images
By posztoló
HDClub is now on a new domain & new name EliteHD - https://elitehd.org/
Login with your original HDClub login/password.
WH
By posztoló
HDClub is back on a new domian, https://elitehd.org/
By posztoló
Képek az oldalról: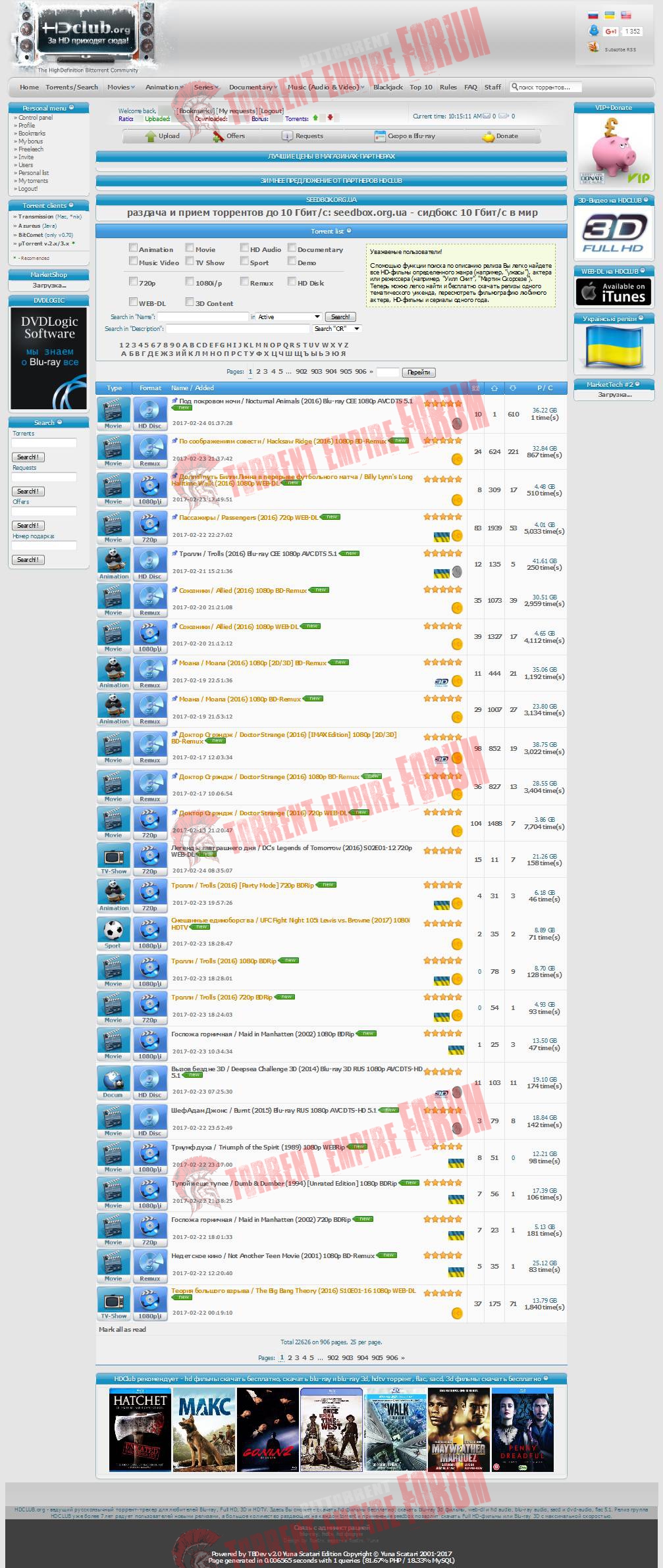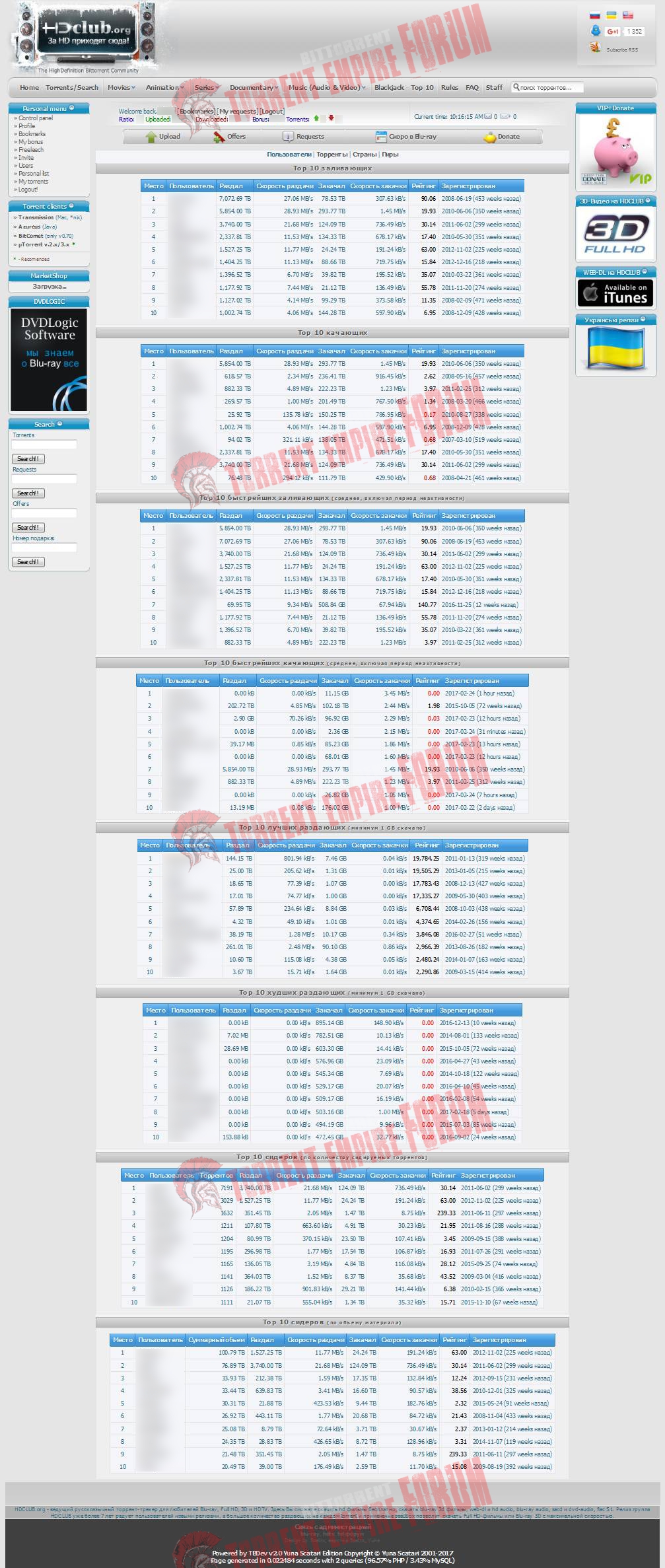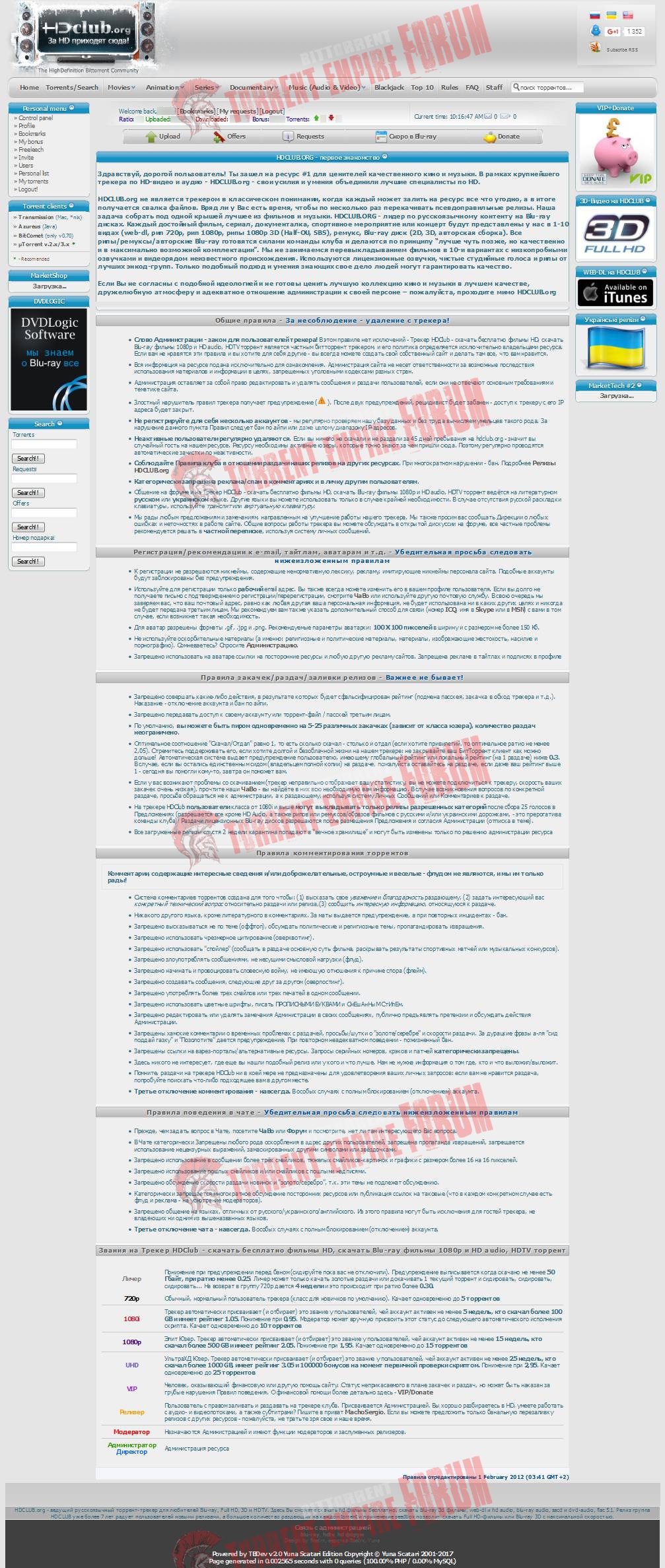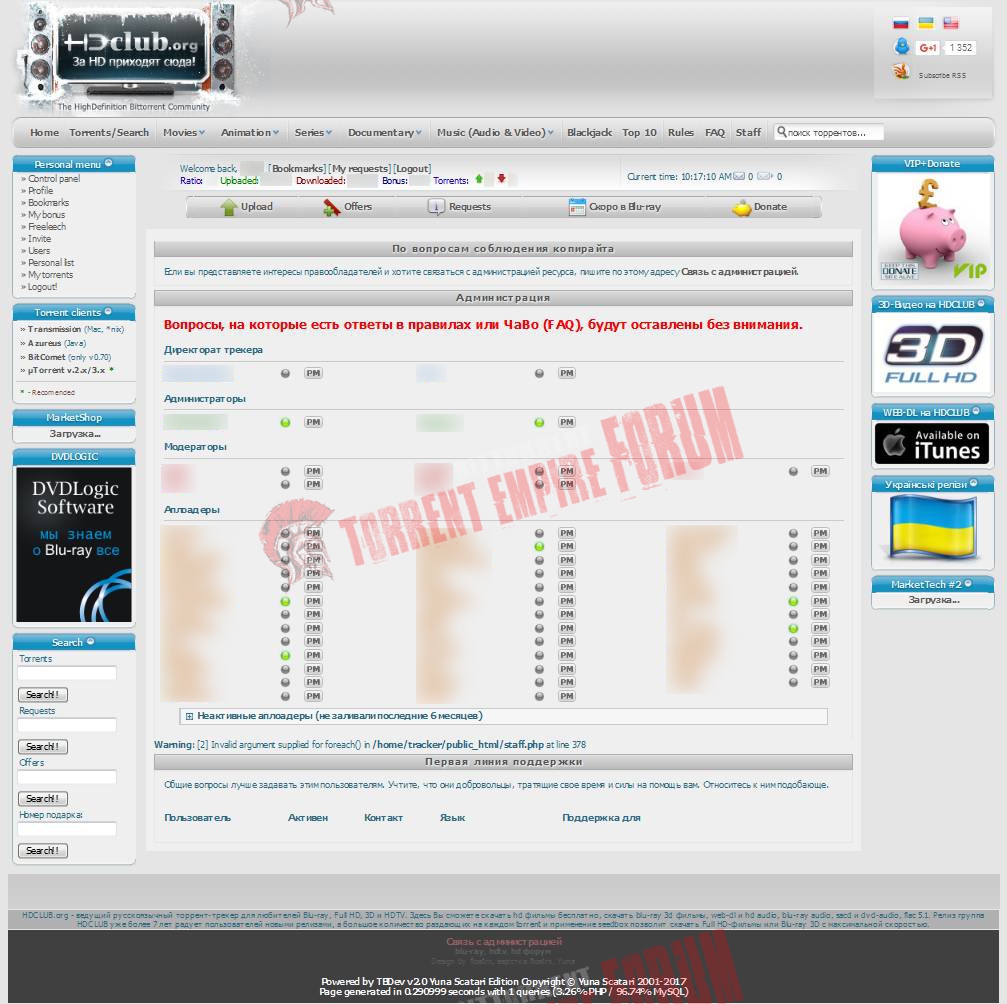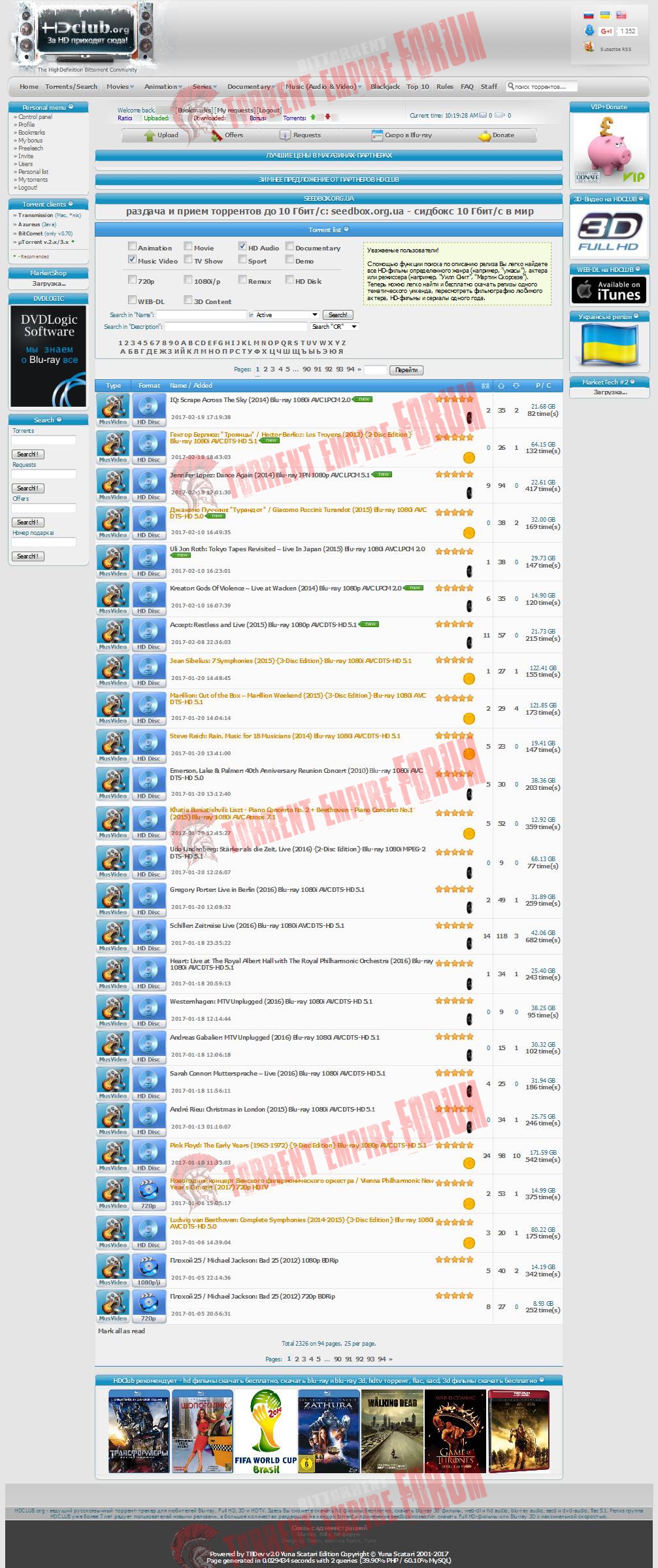 Megtekintve:482 alkalommal