Kijelölt témák: 0
Üdvözlünk a(z) TranceTraffic adatlapján!

Profil adatok
| | |
| --- | --- |
| Elérhetőség | Link az oldalhoz |
| Szint | 8 |
| Típus | Zene |
| Sebesség | 9 |
| Tartalom | 8 |
| Felhasználók | 8615 |
| Torrentek | 23638 |
| Regisztráció | Zárt |
| Arány | Nehéz |
| Nyelv | |
| Az oldal alakult | |
További bemutatók
Egyéb
Az oldal jelenleg:
Online
Elérési állapot:
0 (magyarázat)
Kapcsolat:
Kapcsolattartó:
IRC:
Hasonló oldalak:
Adatlapot beküldte:
Frad23
2017-03-19
Legfrissebb hírek
FYI,
Freeleech will be coming to an end by the end of January, so make sure to finish up your downloads by then!
- Z****
By posztoló
CHRISTMAS FREELEECH: ON
...sorry, little late :)
By posztoló
Almost forgot our Annual Santa!!
MERRY CHRISTMAS TO ALL FROM TRANCETRAFFIC !!
And as usual every Christmas season, we're pimping our annual VIP promotion. Any donations made starting today until the end of January, will give you the below rewards:
** THESE PRICES ARE ONLY AVAILABLE IF PURCHASED IN THE MONTH OF DECEMBER/JANUARY **
$25 VIP Donation:
- 2 Months VIP access
- 3 Invites
- All 3 invites are given to your account within 2-3 days.
$50 VIP Donation:
- 6 Months VIP access (this is 2 FREE MONTHS compared to regular $50 donation)
- 6 Invites (this is 2 FREE INVITES compared to our regular $50 donation)
- All 6 invites are given to your account within 2-3 days.
$100 VIP Donation:
- ONE FULL YEAR of VIP access
- 14 Invites (more than twice the $50 donation)
- All 14 invites are given to your account within 2-3 days.
Other Perks of being VIP:
- Unlimited leeching. No limits of any kind.
- YOUR UPLOAD RATIO STILL INCREASES FOR ANYTHING YOU SEED. Your download however, is frozen.
- Upon cancellation of your VIP, your ratio will be reset to 1:1 if it is below this. If you have actually seeded enough to go past the 1:1 ratio, it will not be touched, and you will leave VIP with this positive ratio.
- Your account will not be banned. You can remain inactive for as long as you have an active VIP status.
- You can request a name change.
Want to help and make a donation?!
Just click on the PAYPAL DONATE button and enter your desired amount! ($50 or $100).
CLICK TO DONATE
** P.S.: Please remember to send us a message ** Please allow 2-3 days for your account to be updated. If you make a donation, you can start leeching right away, you don't have to wait until your account is updated, we will eventually get to it in time. after you make a donation and let Z**** know the transaction number and your paypal email address so we can credit your account.
By posztoló
Just want to let you guys know I'll be on vacation for 2 weeks, so any PM's or donation issues will need to wait until I get back. Don't cause any problem while I'm gone :)
- Z****
By posztoló
Happy FREE LEECH everyone! I mean... As you know, this July 19th will be TranceTraffic's 14th birthday!! Can you believe it's been this long...
By posztoló
Képek az oldalról: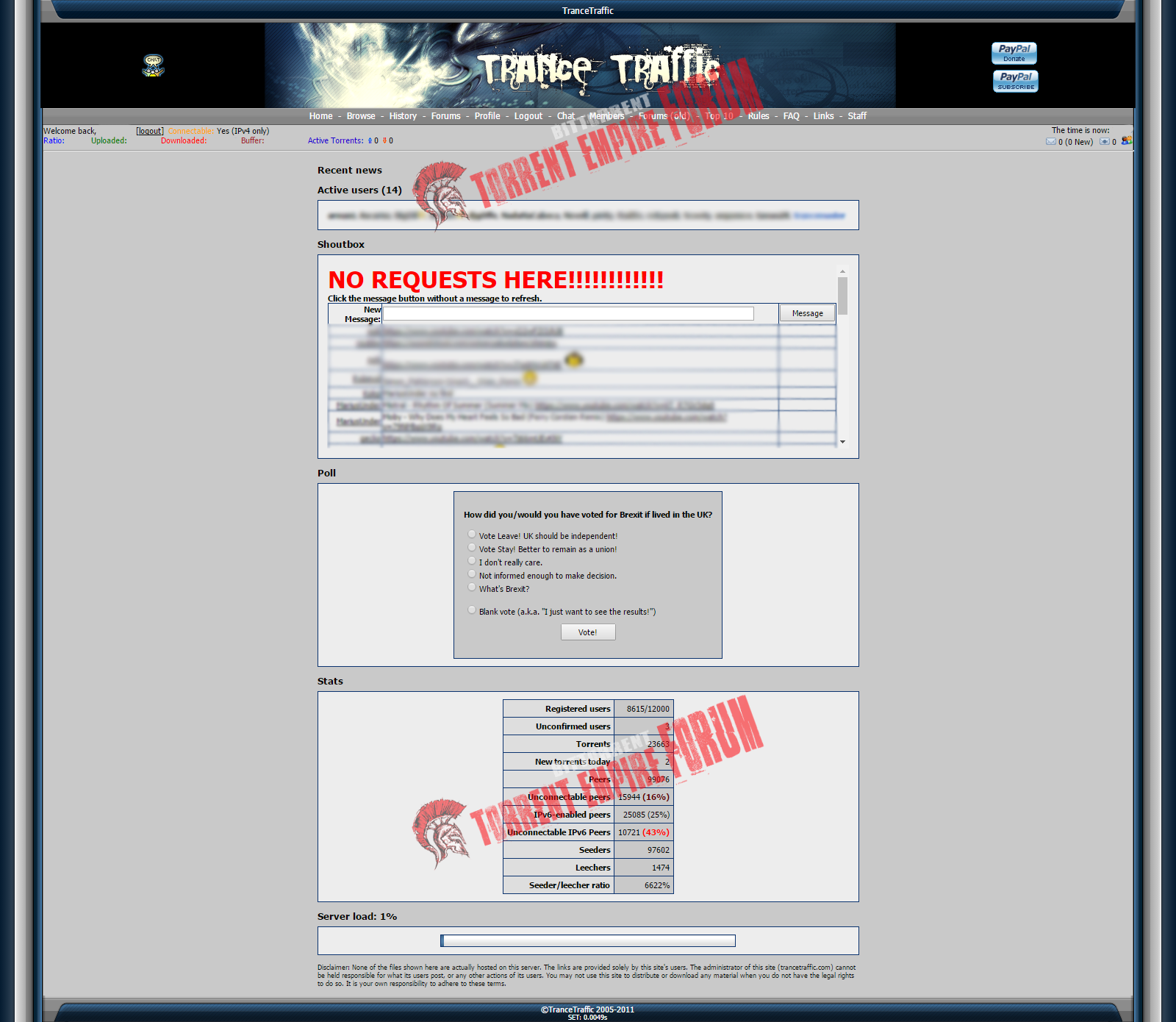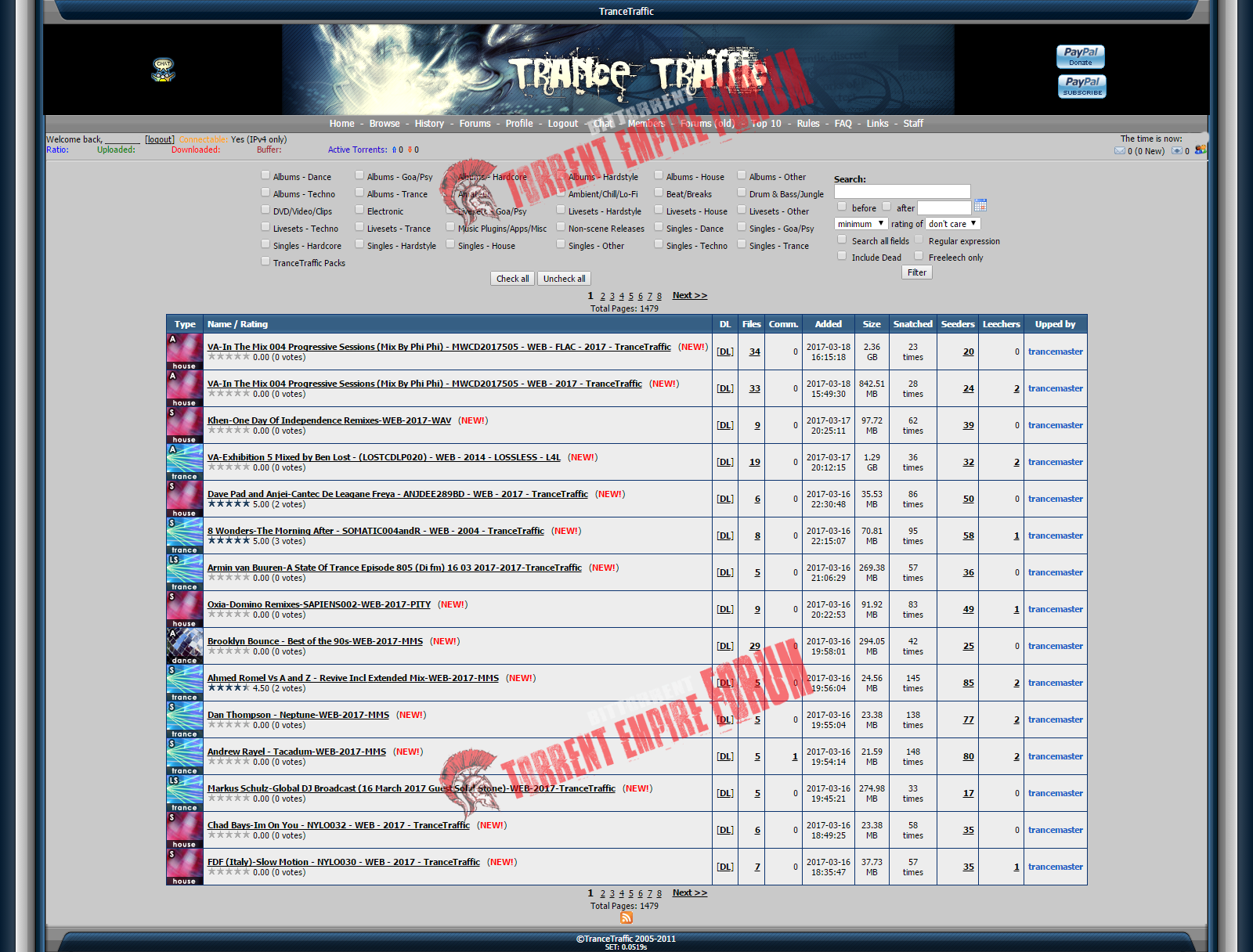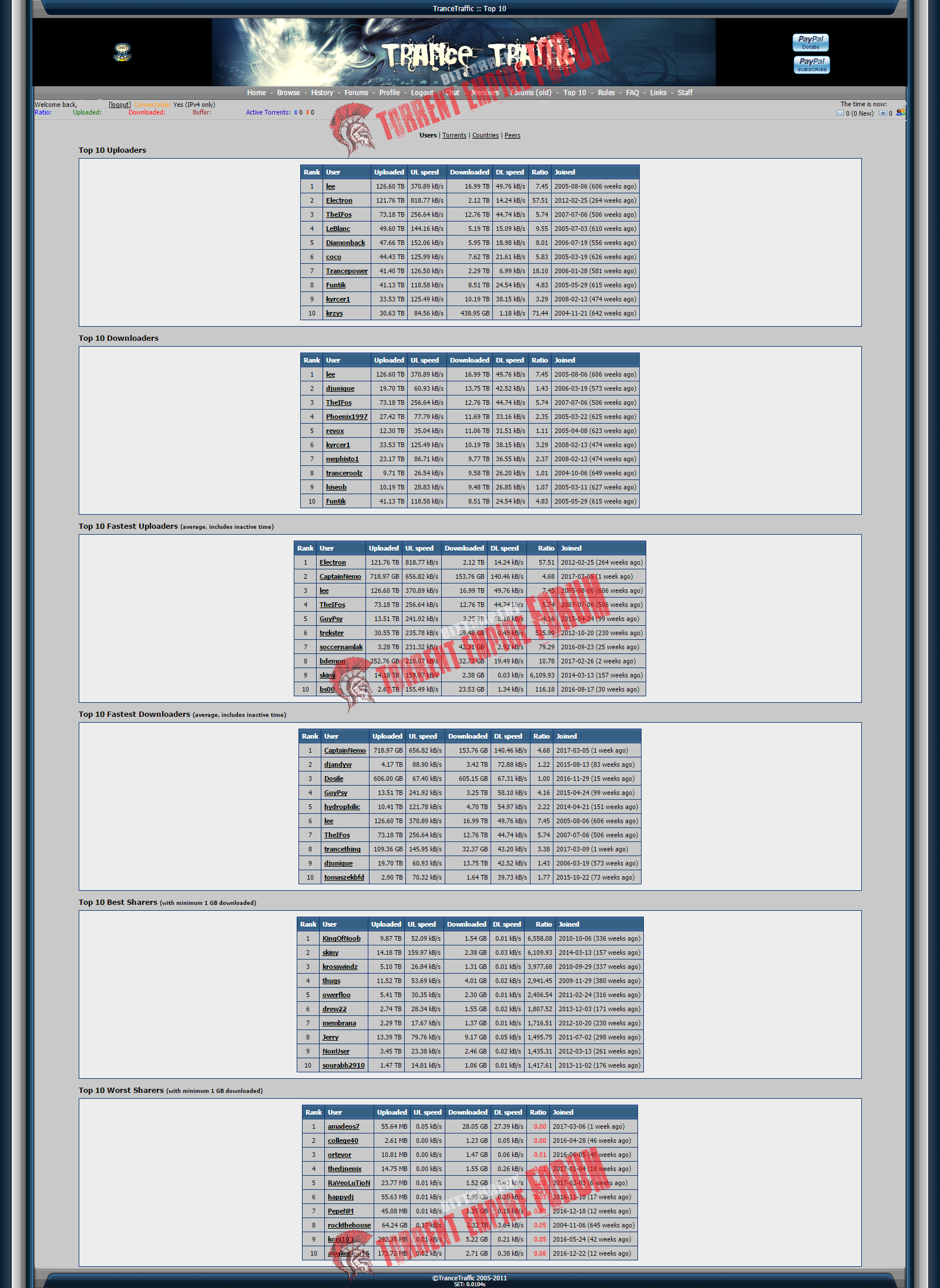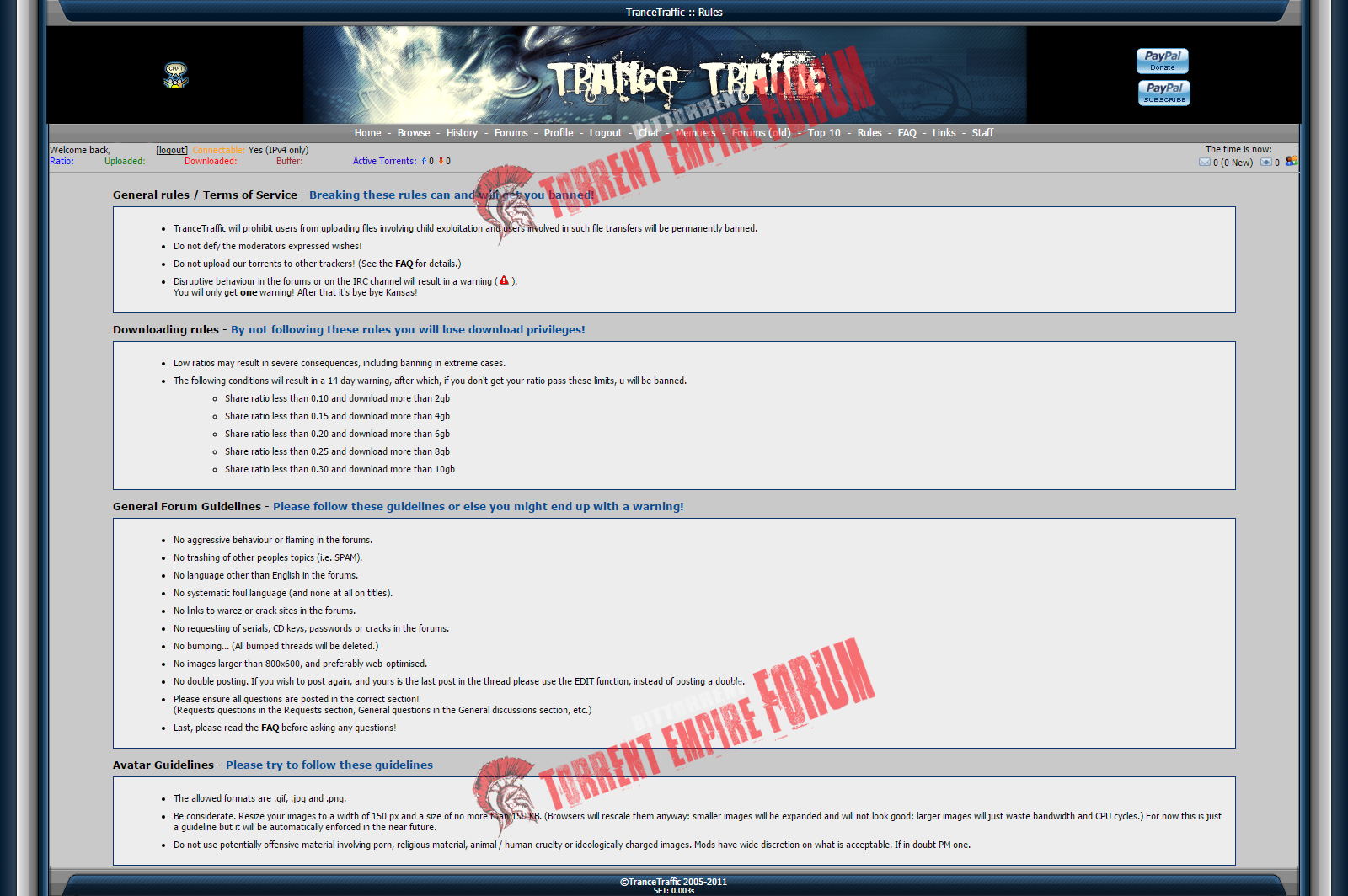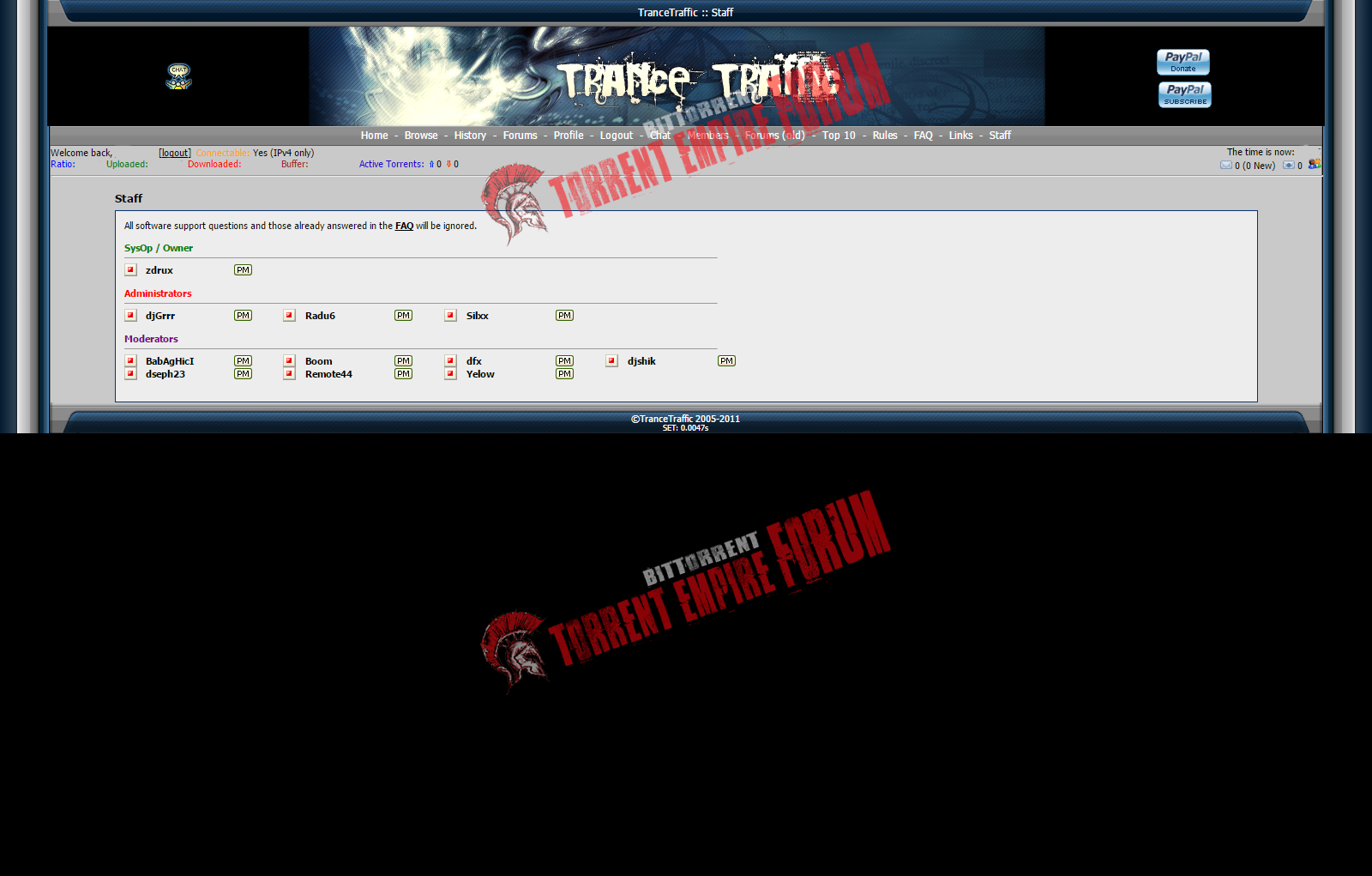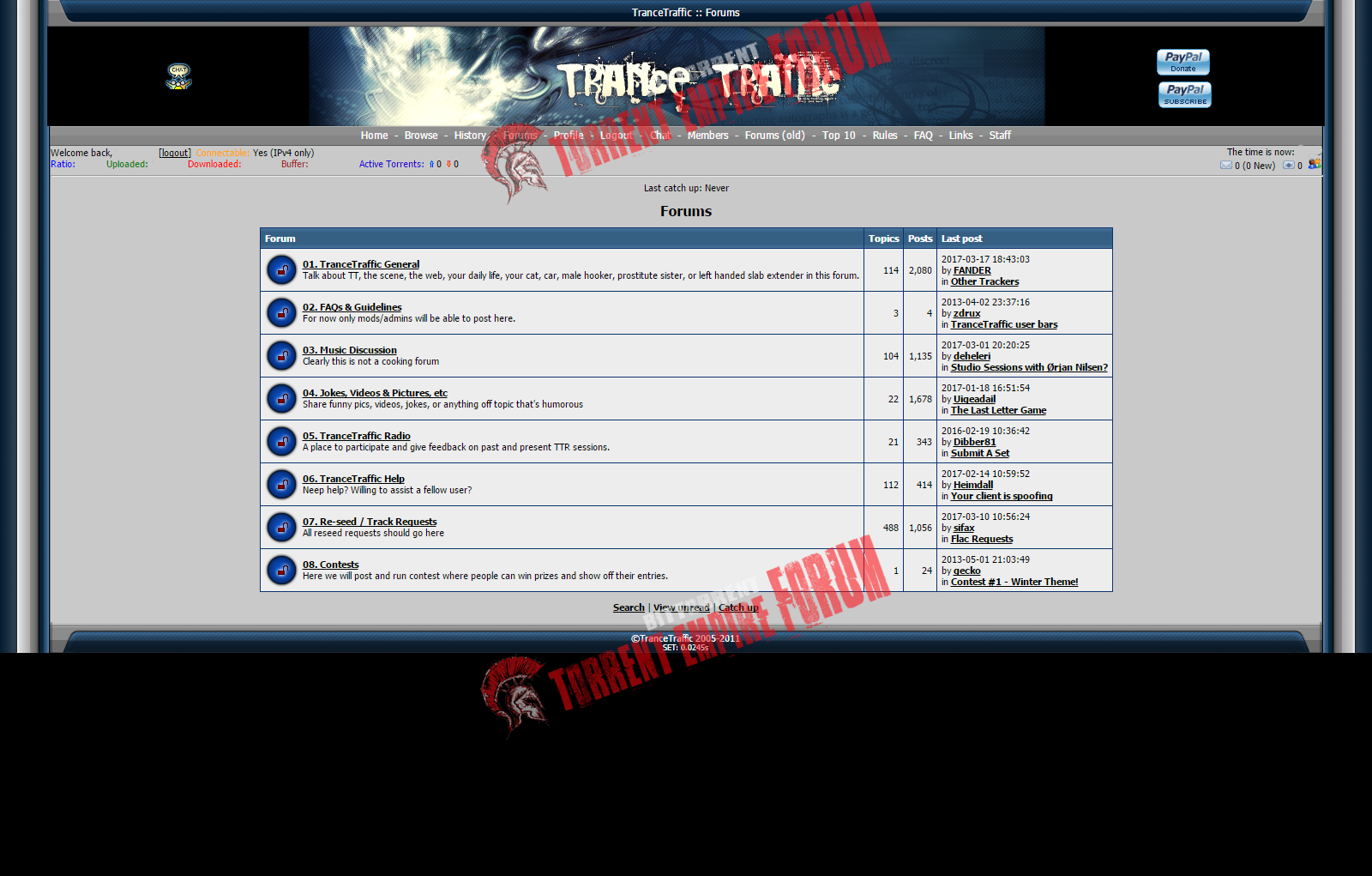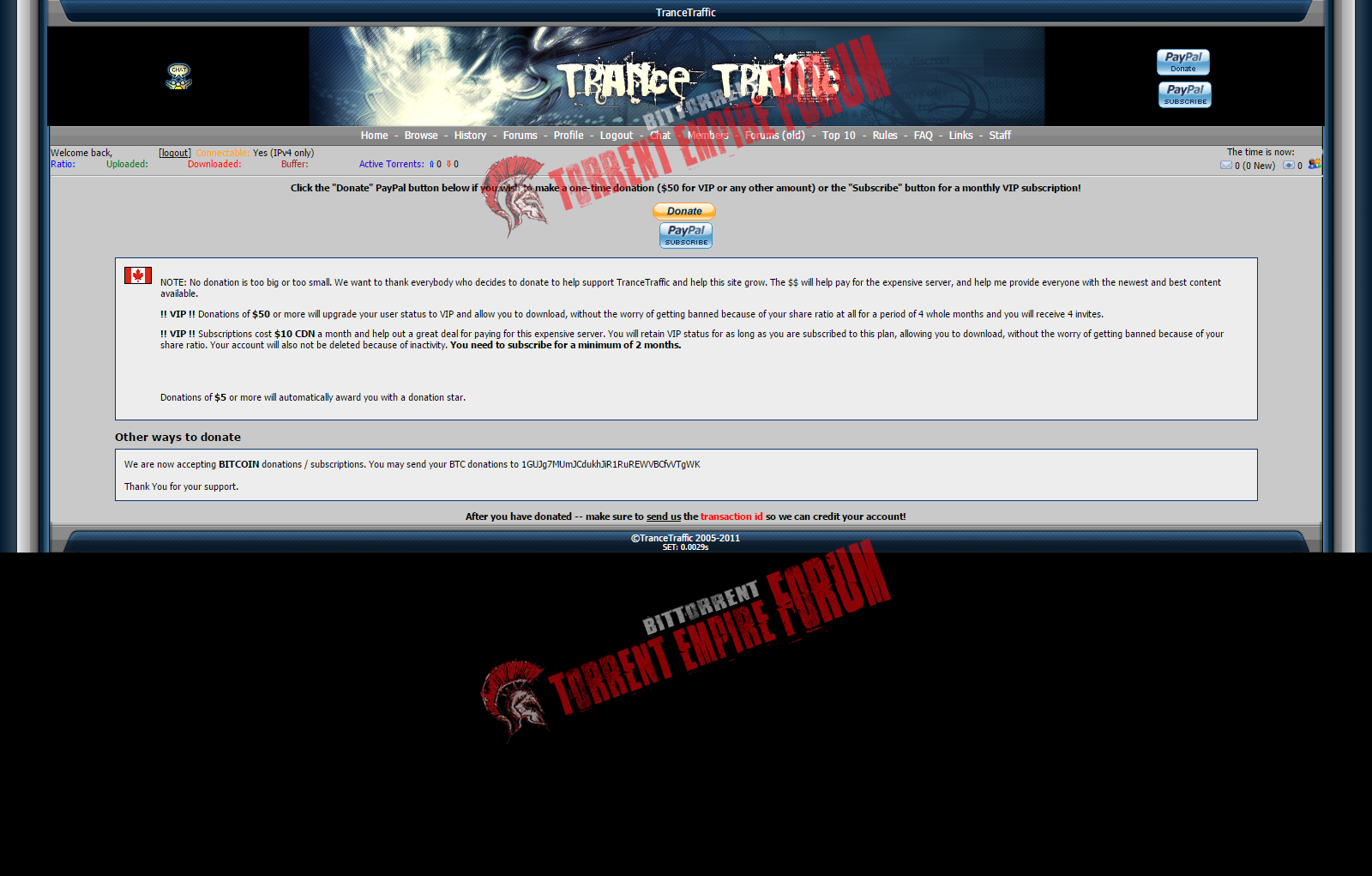 Megtekintve:405 alkalommal