Kijelölt témák: 0
Üdvözlünk a(z) FinVip adatlapján!

Profil adatok
| | |
| --- | --- |
| Elérhetőség | Link az oldalhoz |
| Szint | 2 |
| Típus | Vegyes |
| Sebesség | 4 |
| Tartalom | 3 |
| Felhasználók | |
| Torrentek | 12274 |
| Regisztráció | Szabad |
| Arány | Könnyű |
| Nyelv | |
| Az oldal alakult | |
További bemutatók
Egyéb
Az oldal jelenleg:
Online
Elérési állapot:
0 (magyarázat)
Kapcsolat:
Kapcsolattartó:
IRC:
Hasonló oldalak:
Adatlapot beküldte:
macseklany
2017-05-26
Legfrissebb hírek
Google Translation:
*** GENRE RULES ***
Greetings!
There is one addition to the genre rules:
FINLAND WILL BE ADDED TO GENRE IF YOU HAVE A HOME RELEASE! THIS APPLIES TO MUSIC AS MOVIES AND E-BOOKS / PAPER!
In the future, we will always act as described above, ie Finland will be added to the genre if it is a domestic release of any genre.
Thank you for your cooperation!
By posztoló
HOU HOU HOU!
Thanks to all our users for a really nice year. Donations have come at a steady pace which will secure our tracker even after May.
We've got two new moderators, **** and **** joined our staff crow. The development of the site is a discussion, and in the forum we have watched what your users have requested. We are trying to get things forward. The most important is the modernization of categories in modern times. Let's see it next year.
FinVip Christmas started already, for
* THE SIDE IS OPEN OVERS! So tell all your friends about it. Calling is disabled for this reason. The doors will remain open until 01.01.2019 until 00:00.
* FREELEECH FOR SIZE SITE IS ACTIVATED! Freeleech is active 01.01.2019 until 00:00.
* LOT ON OPEN! The lottery ticket cost 1gb /per ticket, which is deducted from your upload. You can buy as many as 20 lottery tickets, and the entire pot is distributed among 20 lucky users. The Lotto is open until 24.12.2018 until 15:00.
Merry Christmas and Happy New Year 2019 for all of our users!
By posztoló
Lottery has been opened once again! You can found lottery page from navigation bar.
Every user are allowed bought lottery ticket(s), each ticket cost 100 MB (from user upload)
Maximum ticket is 20, so you can got 20 ticket = 2GB upload.
Lottery ends this weeks Sunday 25.11.2018 at 18:00, winners will receive private message in tracker.
Good luck everyone!
---
Quote:
Originally Posted by FinVip
Pitkästä aikaa olemme avanneet loton! Lottosivulle pääsee etusivulla ylhäällä palkissa olevan painikkeen kautta.
Jokaisella on mahdollisuus ostaa lottolipukkeita hintaan 100 MB per lippu, joka vähennetään sinun upload-määrästäsi. Voit ostaa enintään 20 lottolippua, eli saat 2 GB uploadilla täydet lottokupongit!
Lotto päättyy viikon päästä sunnuntaina 25.11.2018 kello 18:00, jolloin voittajat saavat henkilökohtaisen viestin aiheesta sekä lottopotista oman siivun tililleen!
Hyvää arpaonnea jokaiselle!
By posztoló
MERRY CHRISTMAS!
Posted by: piikkisika Date posted: 24/12/2017 08:44
The management wishes each user a very Happy Christmas and a Happy New Year 2018!
Eat well, drink well and remember with rocketers to keep the mind involved! santa.gif
Graphic artists *** COMPETITION ***
Posted by: daniela Date posted: 24/05/2017 04:56
Graphic Artist Competition.
The race starts on May 25th, 2007 at 00.01 and ends on 15.6.17 23.59
In the graphics competition, the participants are doing two jobs.
The first work will be done with NEW 50px * 50px size icons for the following categories: Children's HD and Pr0n HD.
The second job is to do some optional graphic work with FinVipp.
Code:
1. Photos will be placed at https://pixhost.org and Linked to Forum -> Trakker -> Competitions -> Graphic Competition. https://finvip.org/index.php?page=fo...c&topicid=3007
2. The winner of the competition undertakes to make new icons for all category 28 recruitment in accordance with the competition.
3. The winners will be selected by the staff.
Prizes:
1st place:
-500GB adds to our uploaded + 5000 bonus points
-Roosting the Graaffix
-Custom title
-2 Call
2nd place:
-300GB adds to the sent + 4000 bonus points
-Custom title
-1. Call
3rd place:
-100GB adds to our uploaded + 3000 bonus points
-1. Call
By posztoló
FinVip's SSL security certification is from here onwards Let's Encrypt. No need to adjust anymore and with a gigantic certificate.
The site will no longer work with the old address at http://finvip.org but is always forced to go to https://finvip.org pira.gif
The IRC server is also SSL-protected. Server finvip.org as well as port +6697 so the connection is protected. pira.gif
By posztoló
Képek az oldalról: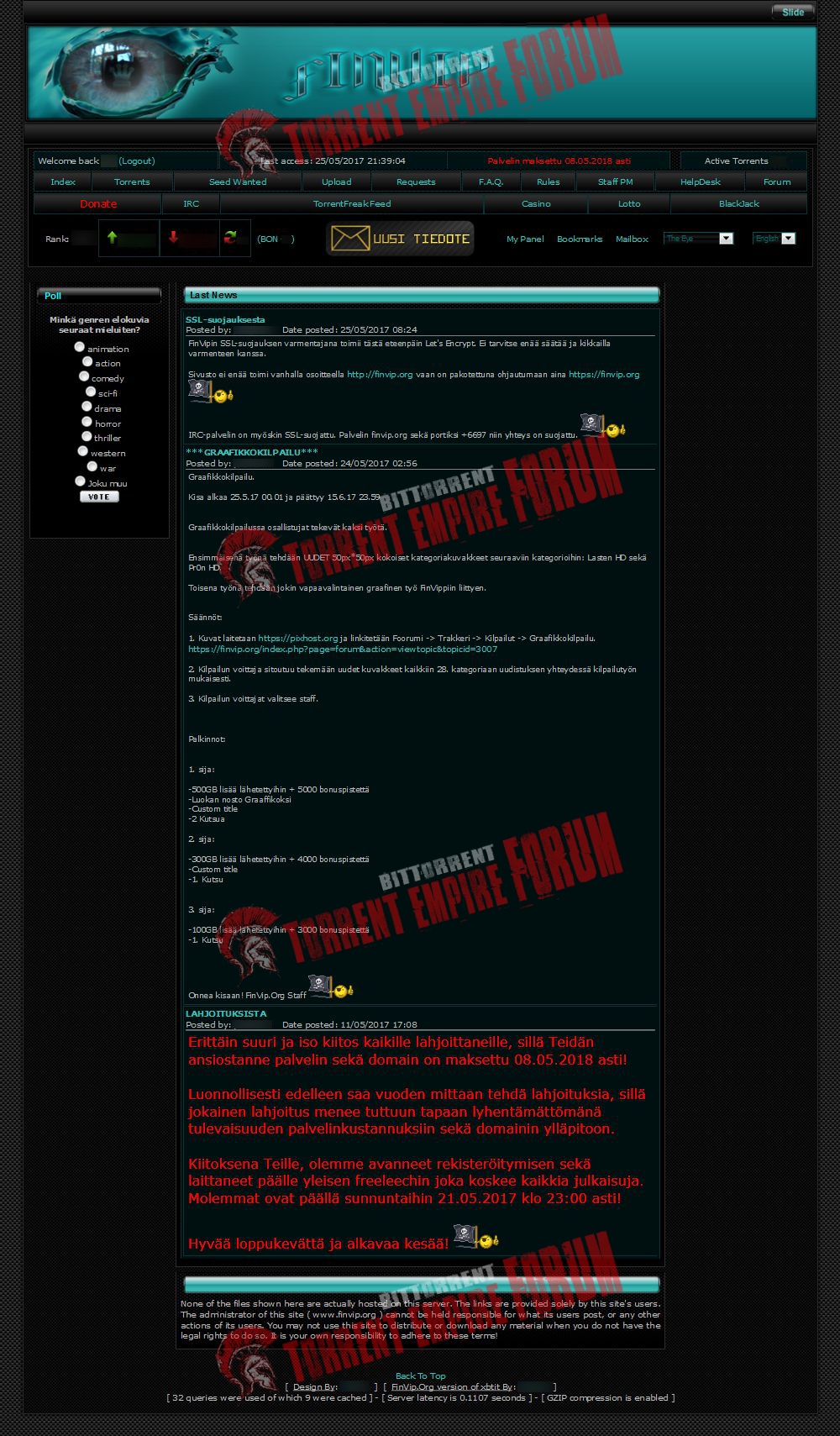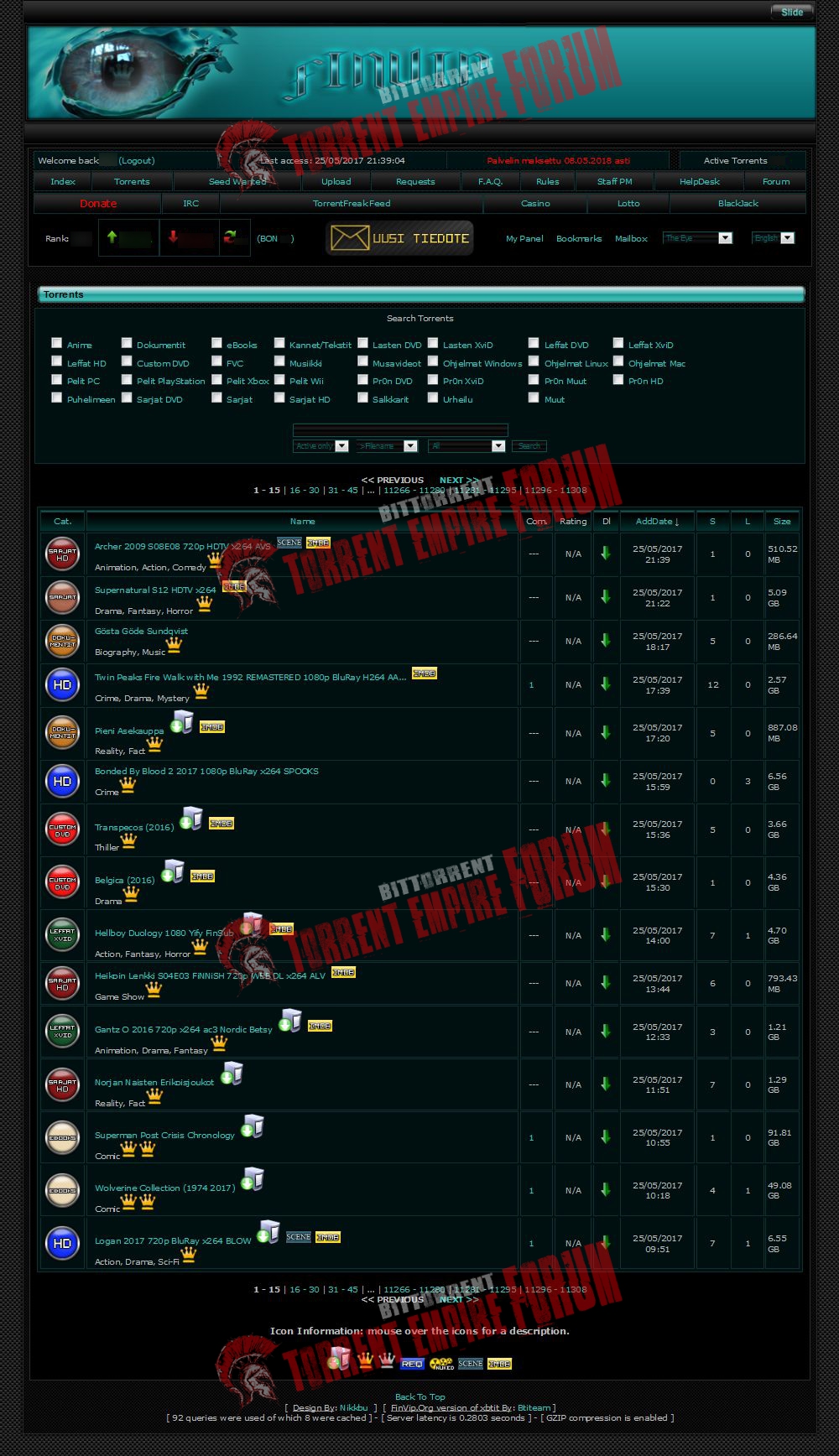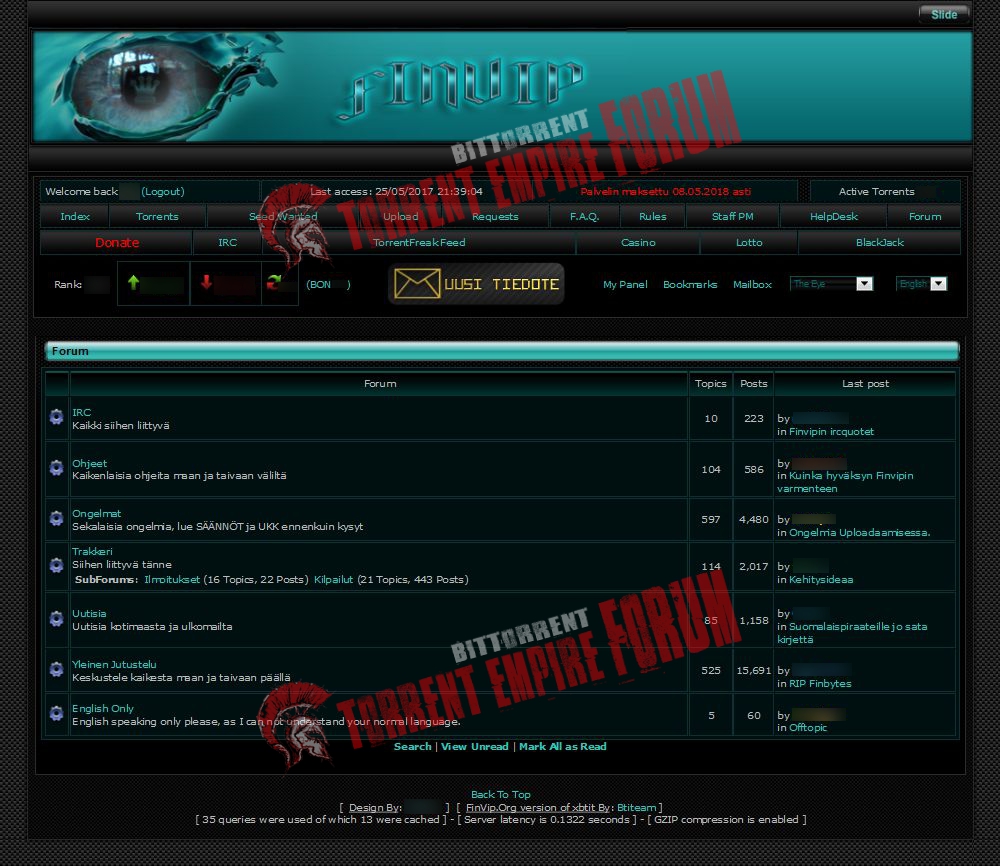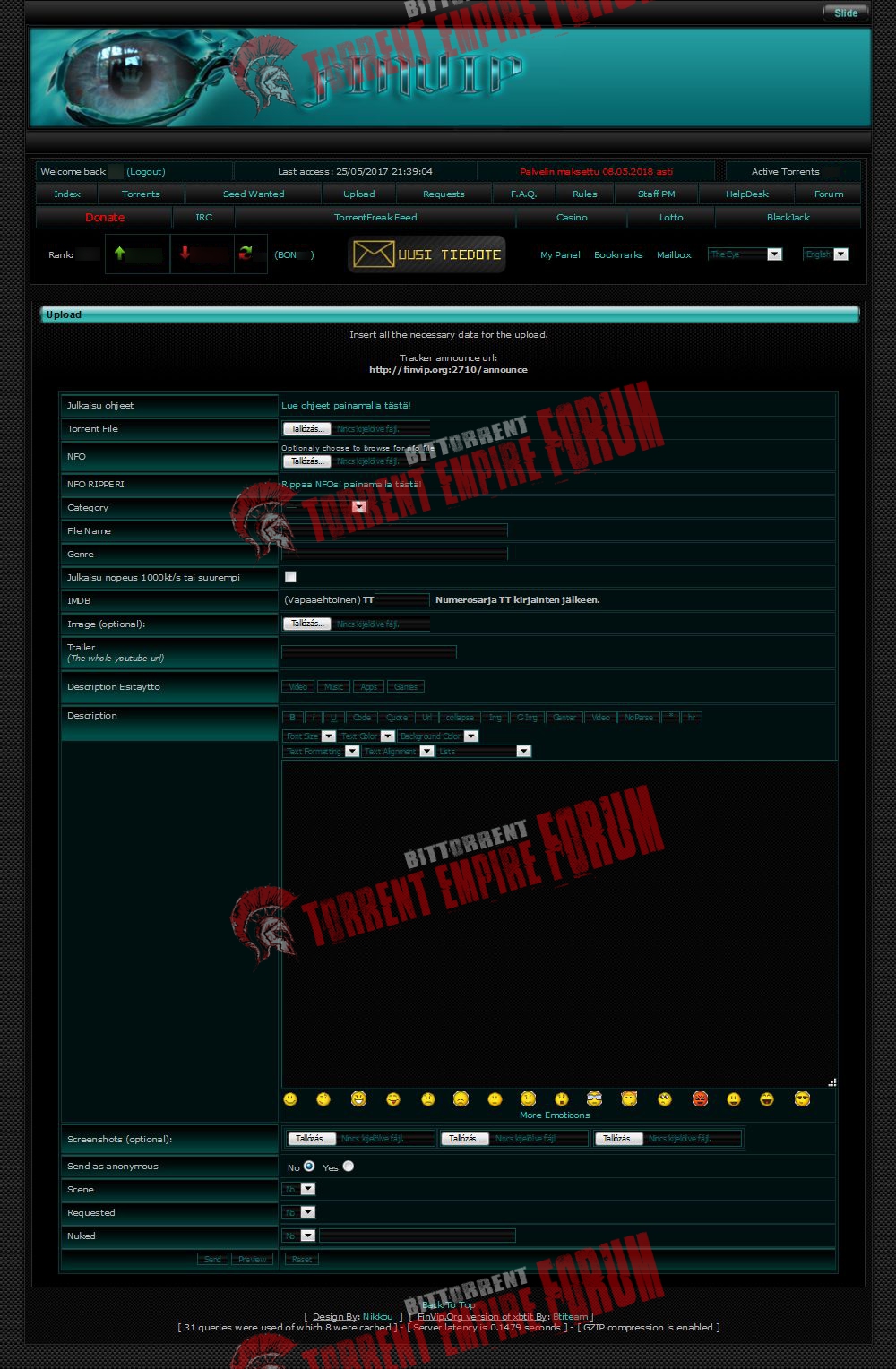 Megtekintve:575 alkalommal