Kijelölt témák: 0
Üdvözlünk a(z) Speedtorrent adatlapján!

Profil adatok
| | |
| --- | --- |
| Elérhetőség | Link az oldalhoz |
| Szint | 1 |
| Típus | Vegyes |
| Sebesség | 3 |
| Tartalom | 2 |
| Felhasználók | |
| Torrentek | 2195 |
| Regisztráció | Szabad |
| Arány | Könnyű |
| Nyelv | |
| Az oldal alakult | |
További bemutatók
Egyéb
Az oldal jelenleg:
Online
Elérési állapot:
0 (magyarázat)
Kapcsolat:
Kapcsolattartó:
IRC:
Hasonló oldalak:
Adatlapot beküldte:
macseklany
2018-02-24
Legfrissebb hírek
In the libtorrent of rTorrent unfortunately still exists after many years a very serious bug
Code:
https://github.com/rakshasa/libtorrent/issues/167
which ensures that the Announce interval is consistently ignored by our tracker. Since rTorrent is the most used client on our tracker, this error leads to an unnecessary load on our server.
There is a workaround to fix this error. But you need access to the rTorrent configuration (~ / .rtorrent.rc).
For this the following value must be set to 0 (if it does not exist, just add the whole line):
Code:
Code:
throttle.min_peers.seed.set = 0
Afterwards rTorrent has to be restarted for the change to be active.
These changes have no negative impact and just make sure that our announce interval is no longer ignored.
We therefore ask everyone to access the rtorrent.rc has made this change. In the end, everyone has something of it, if our server has to work less.
By posztoló
Wir wünschen allen Usern einen guten Rutsch ins Neue Jahr! Frei nach dem Motto: Wenn das alte Jahr erfolgreich war, dann freue dich aufs Neue, und war es schlecht, ja dann erst recht. Mögen Eure Wünsche und Vorsätze in Erfüllung gehen.
.
Boldog új évet kívánunk minden felhasználónak! A mottóhoz igaz: Ha a régi év sikeres volt, akkor örüljetek újra, és rossz volt, akkor még inkább. A kívánsága és szándéka valóra válhat.
By bincy
Hallo speedis,
Ho, ho, ho … Wir wünschen euch
kuschelig warme –
leuchtend besinnliche –
himmlisch ruhige –
engelsschöne –
kalorienbombige –
und rentierstarke Weihnachten.
SpeedTorrent Staff
By bincy
Hello Community,
Secretly quietly and quietly our speed has today celebrated its 10th birthday
Time to look back on many turbulent times, many obstacles, a great community and a great team. Time to say thank you, to you the users who have kept us in difficult times to us, Thanks to all who have supported the tracker in different ways, either through donations, files, radio ........ ....... And a big thank you goes to the team, you have always held the position here, even if it was over and over. A special thank you goes to Miata, who in a lot of painstaking work and a lot of hair, the Source has helped again on the jumps
As a small thank you to the community we would like to send you SpeedTorrent for every year of the existing 1 day OnlyUp and a small gesture for every day.
Greetz Cup
By bincy
From 22.2.18 to 23.2.18 find
in the time from about 0:00 to 4:00 clock
Maintenance work instead.
During this time, neither the page nor the announcement can be reached!
thank you for your understanding
Testweise we convert to total ratio!
It means to you that it is your own responsibility, what and how you seed.
However, if we have to find out with some users that it is shamelessly exploited, it has consequences.
Who does not seedet ruin his ratio, which can then end in spell, so pay attention to your own ratio.
Please keep in mind that the .torrent system lives on the fact that the files are further seeded.
Please also note the changed rules, which can be found under "Help"
We are still expecting good grading from Webseedern !!
By bincy
Képek az oldalról: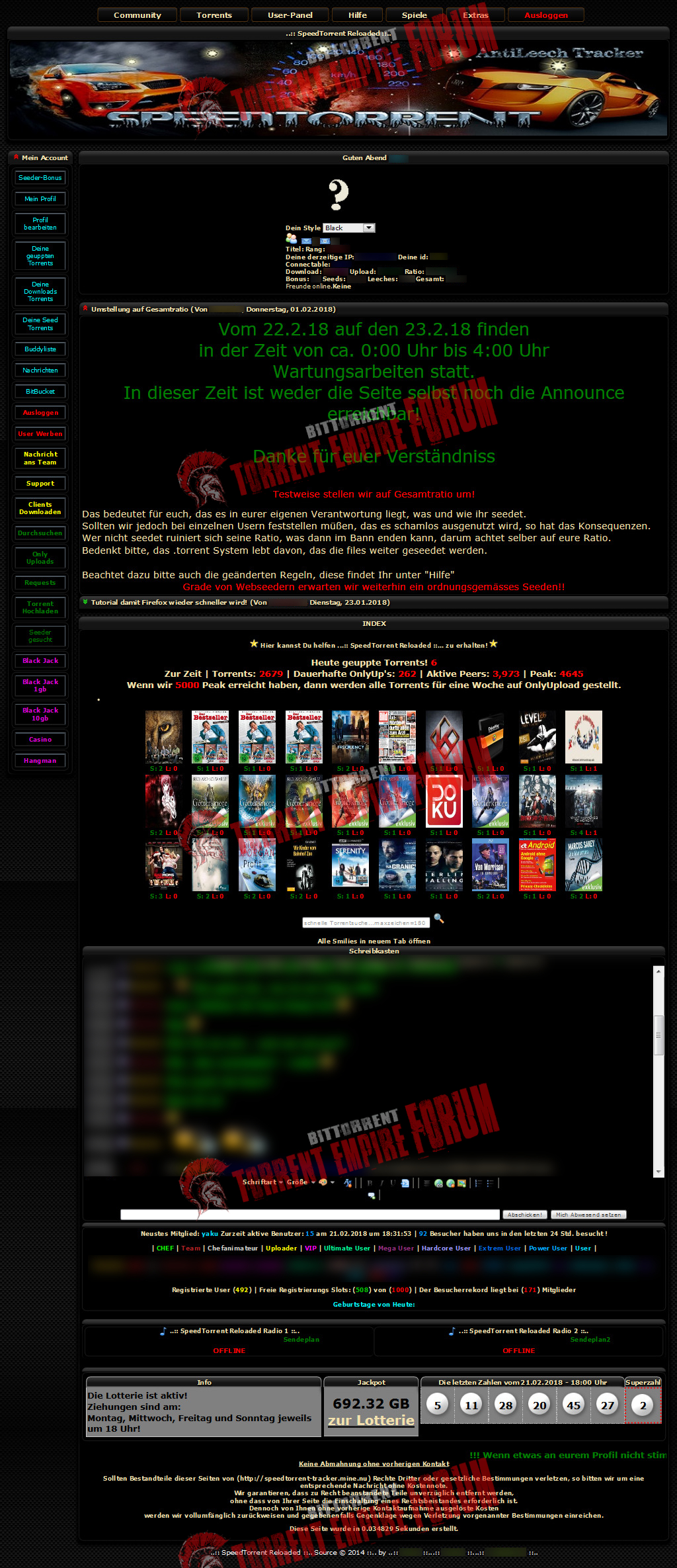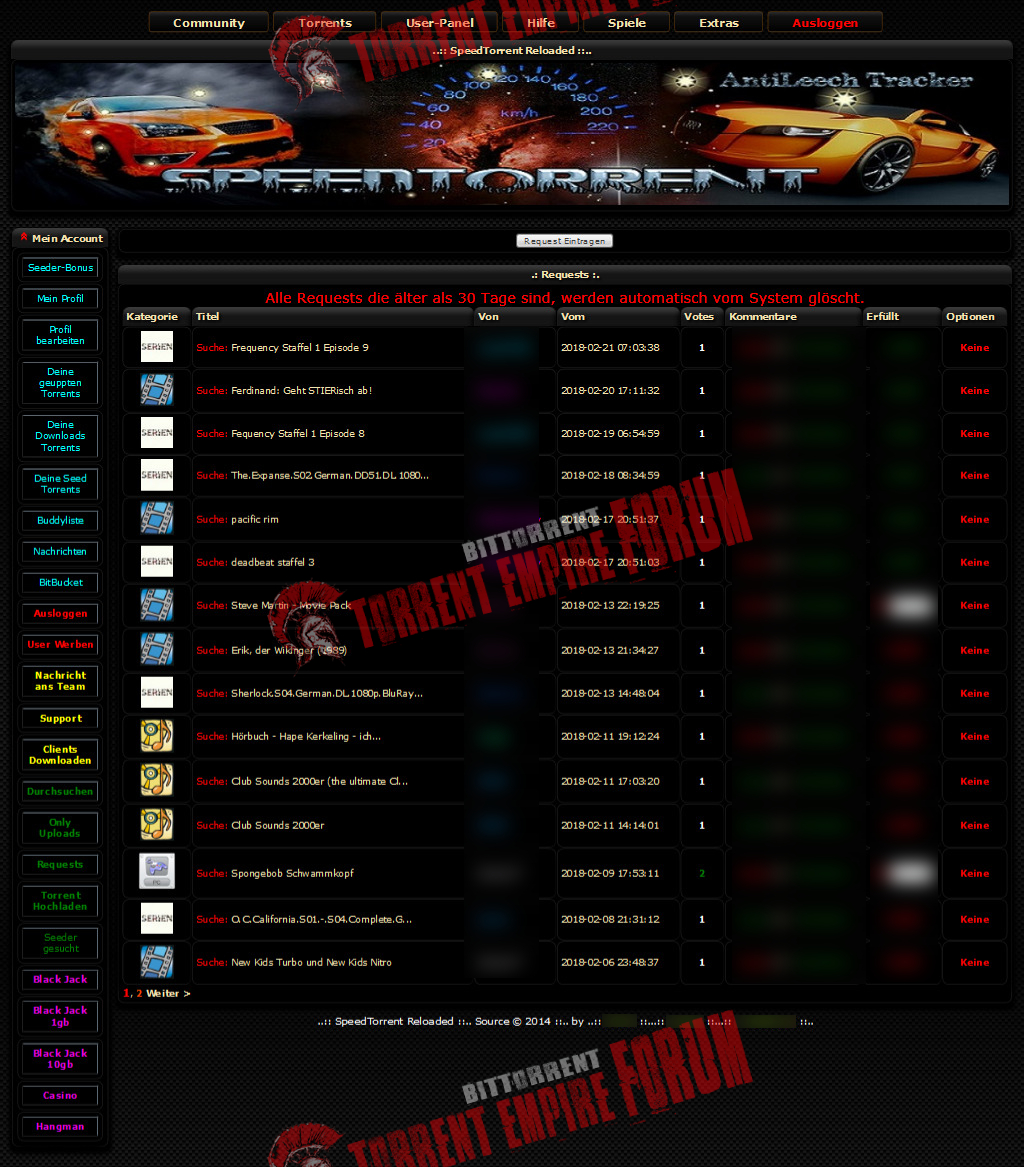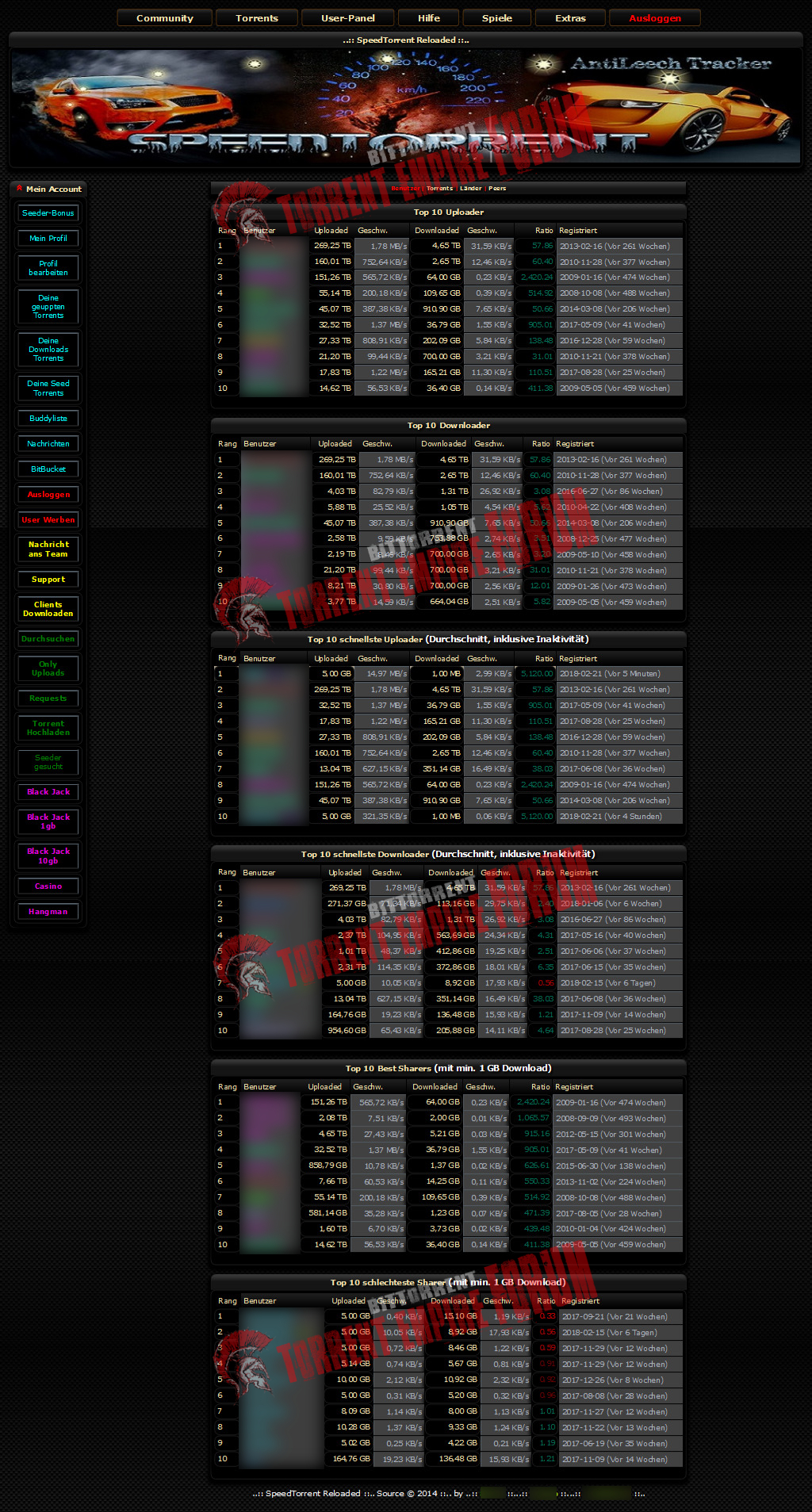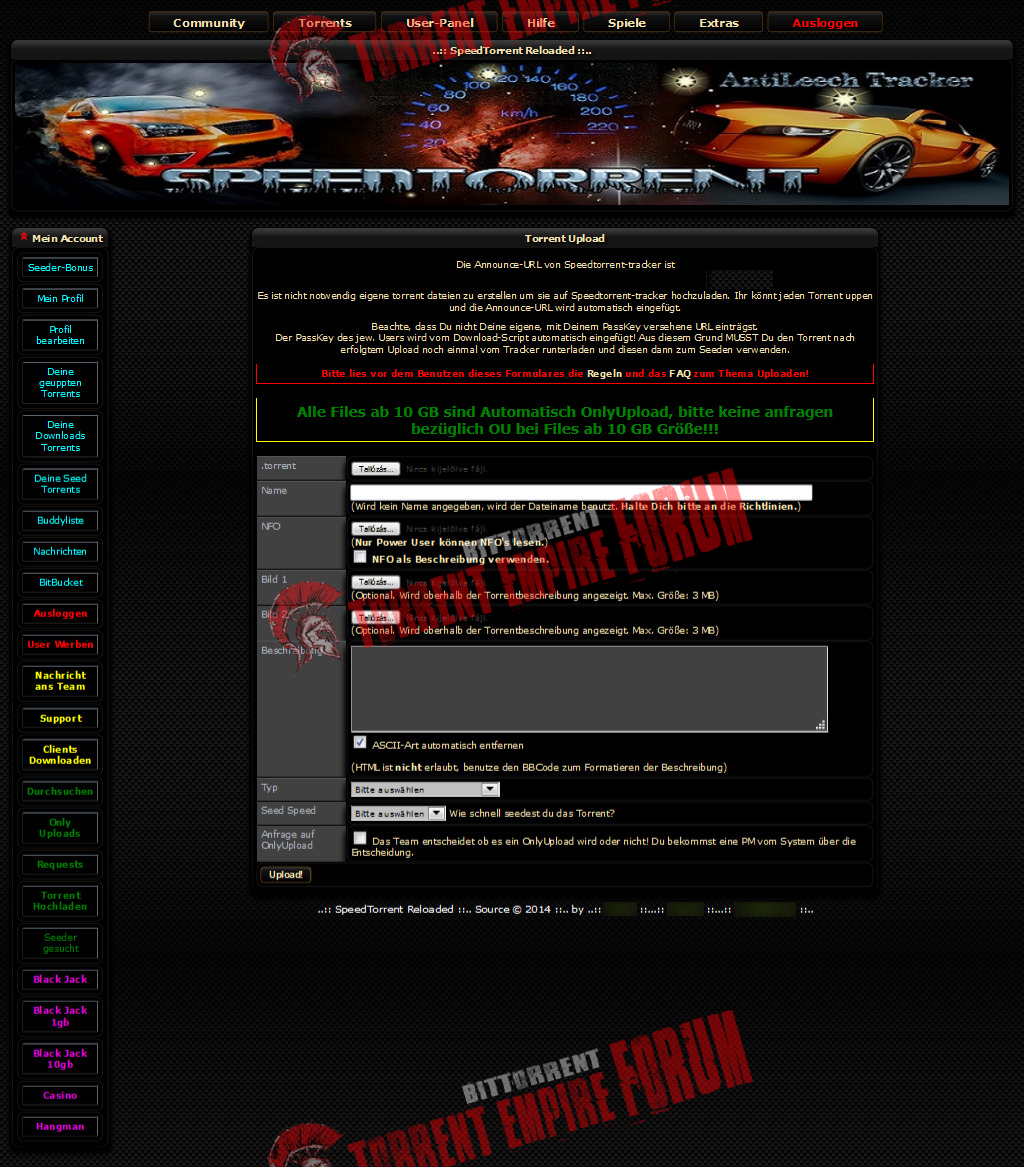 Megtekintve:289 alkalommal