Kijelölt témák: 0
Üdvözlünk a(z) DesiTorrents adatlapján!

Profil adatok
| | |
| --- | --- |
| Elérhetőség | Link az oldalhoz |
| Szint | 1 |
| Típus | Vegyes |
| Sebesség | 2 |
| Tartalom | 1 |
| Felhasználók | |
| Torrentek | 750 |
| Regisztráció | Szabad |
| Arány | Könnyű |
| Nyelv | |
| Az oldal alakult | |
További bemutatók
Egyéb
Az oldal jelenleg:
Online
Elérési állapot:
0 (magyarázat)
Kapcsolat:
Kapcsolattartó:
IRC:
Hasonló oldalak:
Adatlapot beküldte:
macseklany
2018-03-10
Legfrissebb hírek
We'll be back soon!
Sorry for the inconvenience but we're performing some maintenance at the moment. we'll be back online shortly :)
// DT
By posztoló
Soon Diwali Dhamaka coming on DT - on 7th of November, 12 am IST, We will open DT gates for the people who wanted to join DT.
By posztoló
Good news for those who want to join DesiTorrents:
DesiTorrents -- number one desi site, is opening its doors for people and those who are eager to join can avail this opputunity.
Registration will be open on Diwali.
By posztoló
1. You must have read and accept to follow the releasing rules of DT.
2. You must release only original contents, transporting others rips or releases from other sites is not allowed.
3. You must be able to seed your release either:
- Until at least 10 users complete the download
or
- For a minimum of 48 hours at full speed.
If you seed with a seedbox you will have better chance of getting uploader status.
You must have at least 4 acceptable releases per week or 16 releases per month.
( Releasing 4 mp3 album downloaded from web or 4 pdf files is not considered acceptable)
4. You must stay active as we do not allow part time uploaders.
In case you are going to be absent exceptionally from releasing for a period of more than 2 weeks, you must notify one of the staff members.
5. You must provide us the upload speed of your internet connection. Use speedtest and send us a screenshot or a link.
You should have at least 1.5 Megabits/s upload bandwidth minimum, and you must seed at the speeds you say you have when you applied for uploader, all torrents must be seeded at your FULL speed available.
Not respecting these guidelines will get you demoted as uploader.
Once demoted you must wait 90 days to re-apply.
If you think you can follow the above requirements, then you are welcome to contact one of the staff members with the required informations.
You will get a reply within 1 week whether you have been promoted to uploader or not.
Thanks & regards.
DT Staff
By posztoló
Hi DTians,
We are actually fixing bugs and adding new features to DT.
You may experience some disturbances while this is in process.
The major features being fixed are :
- The chatbox login issue.
- The search engine
- The release thread
- The upload template (This concerns only uploaders).
And various other minor bugs.
Some new features are being added like:
- Automatic Imdb info
- Date and time of torrents posted
- "NEW" tag for new releases
... etc
Regards.
DT Staff
By posztoló
Képek az oldalról: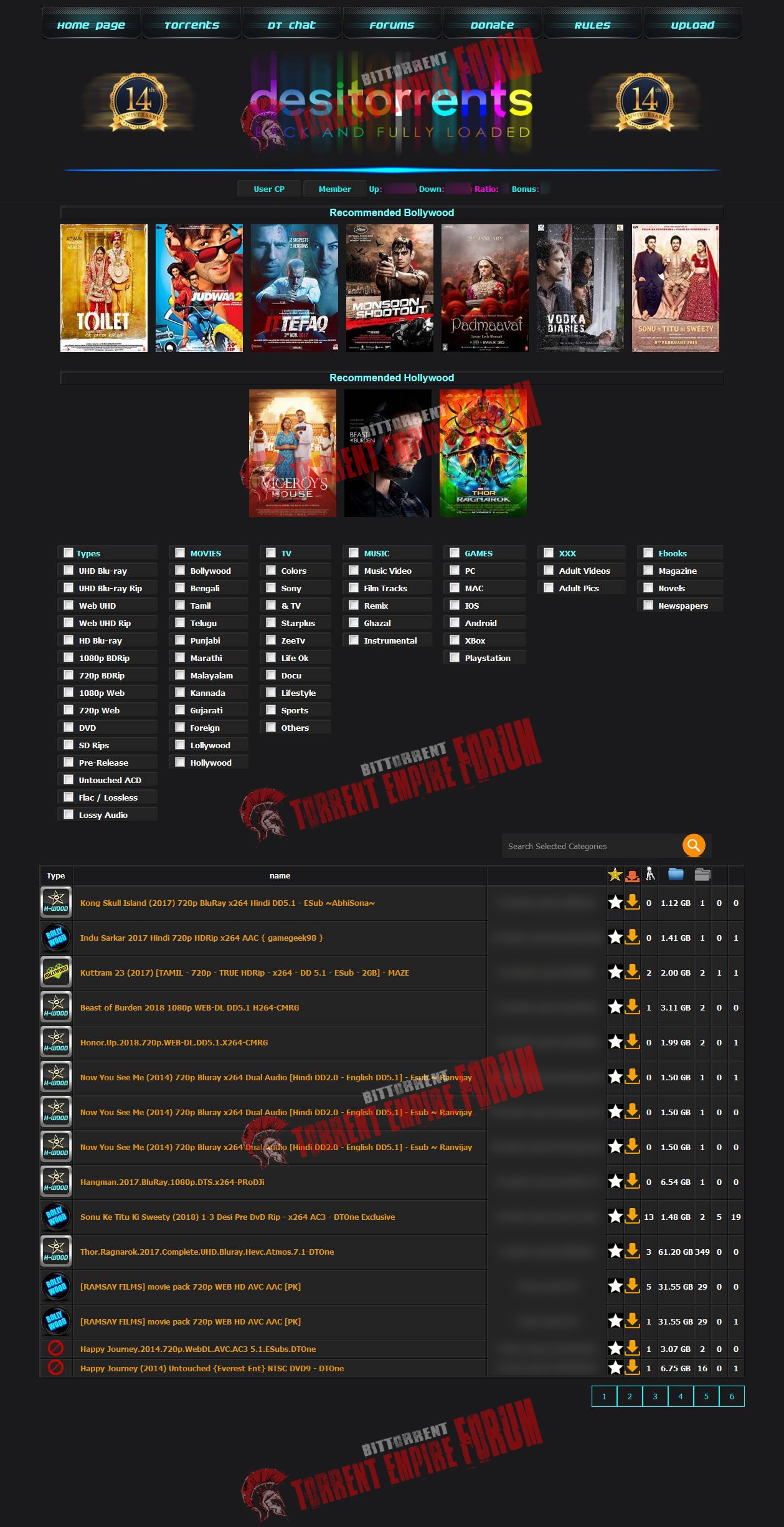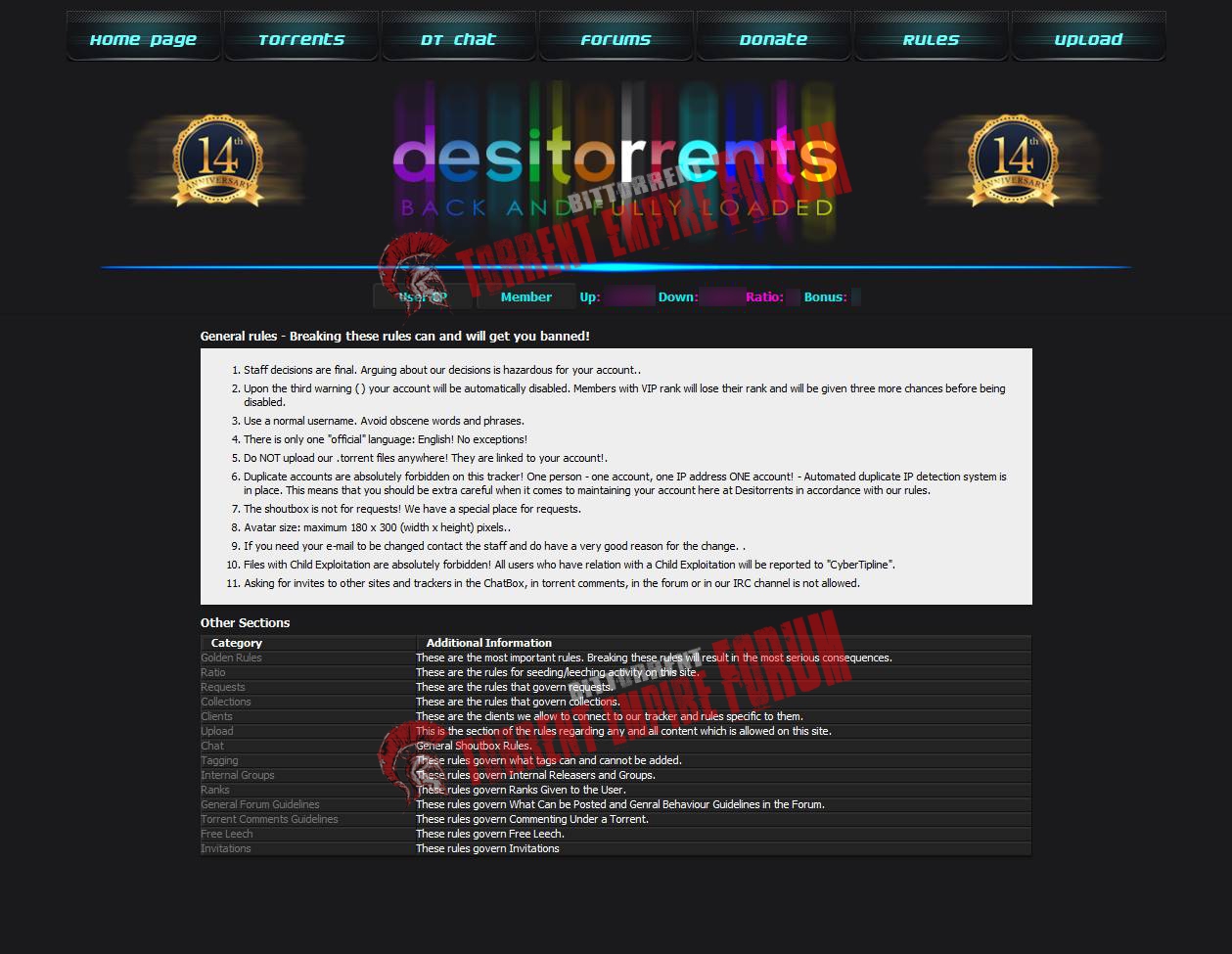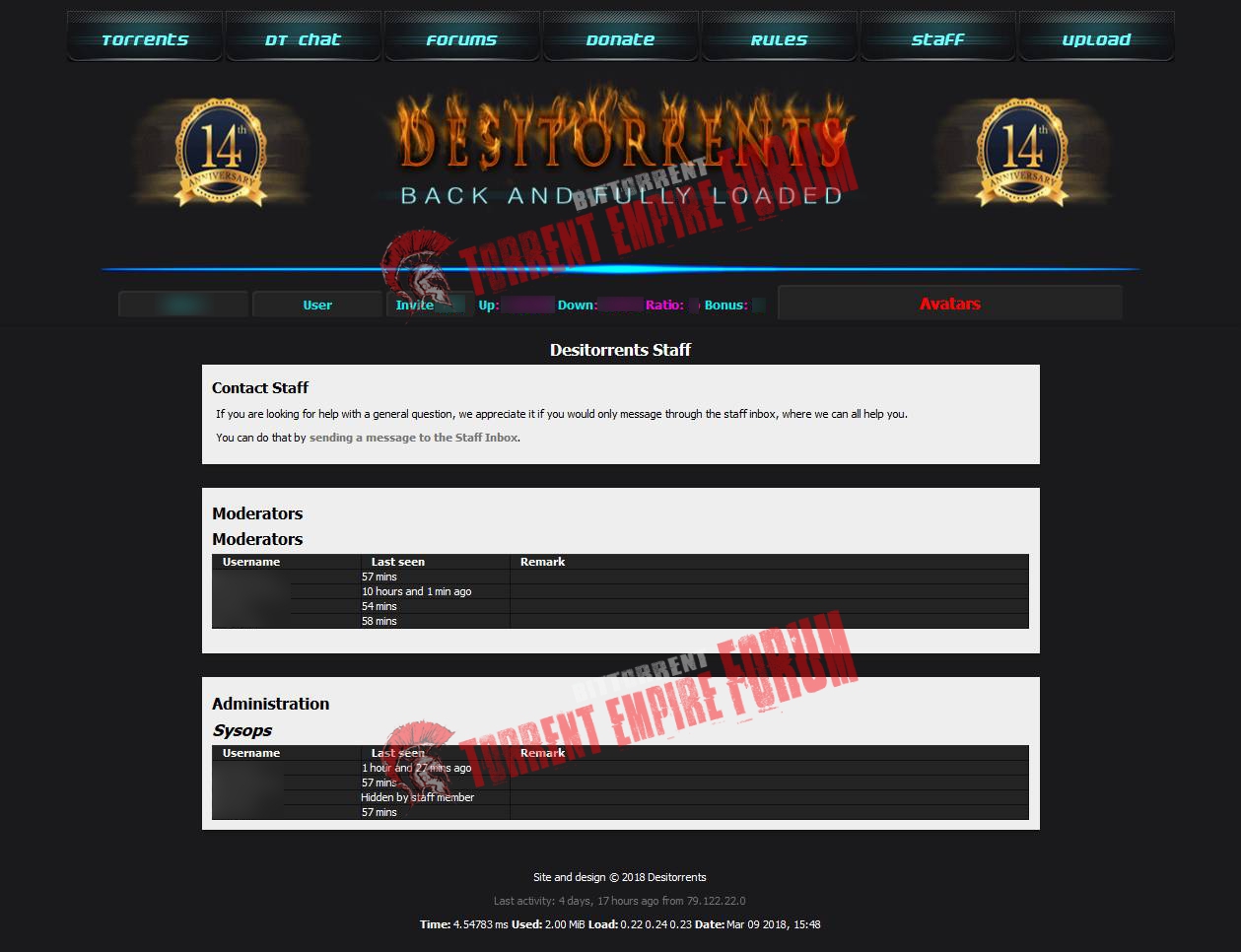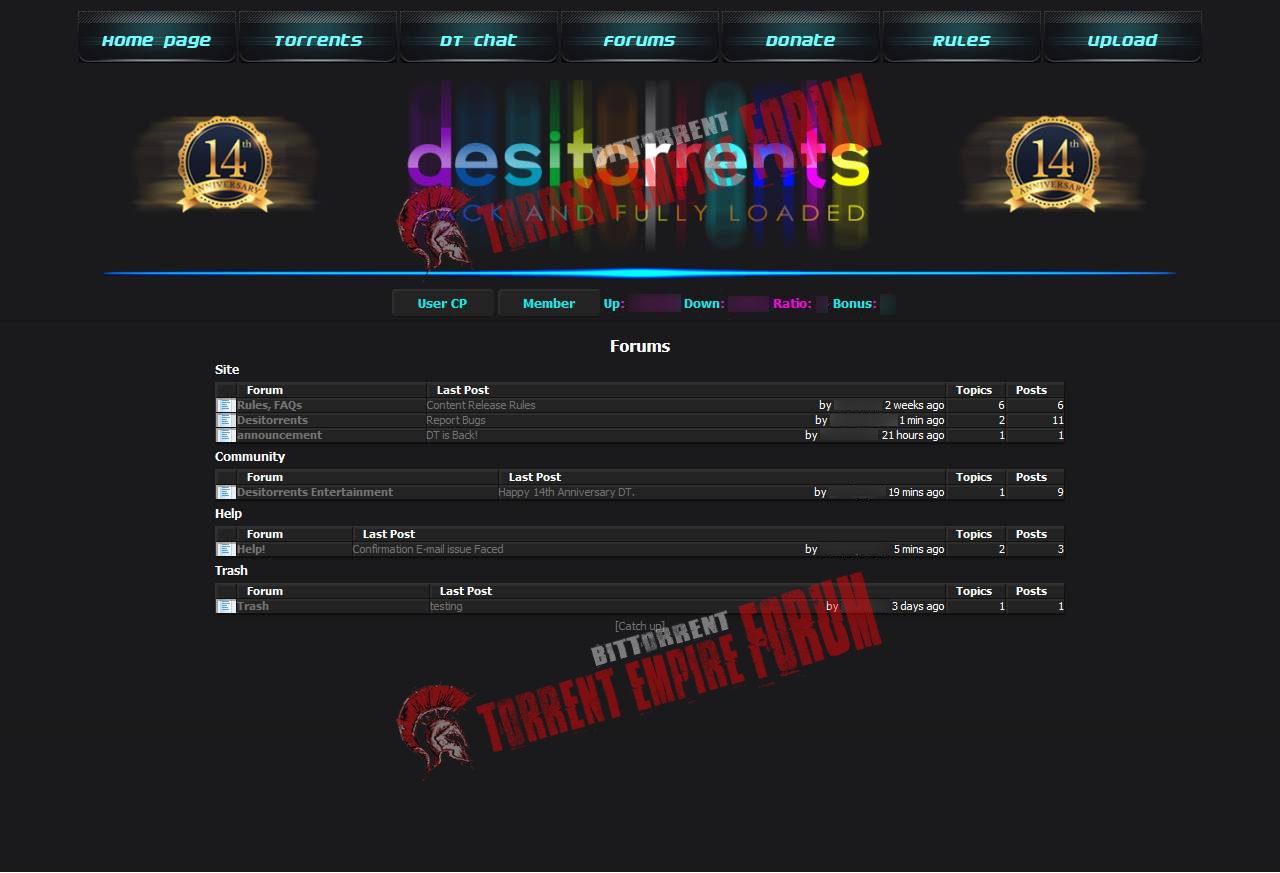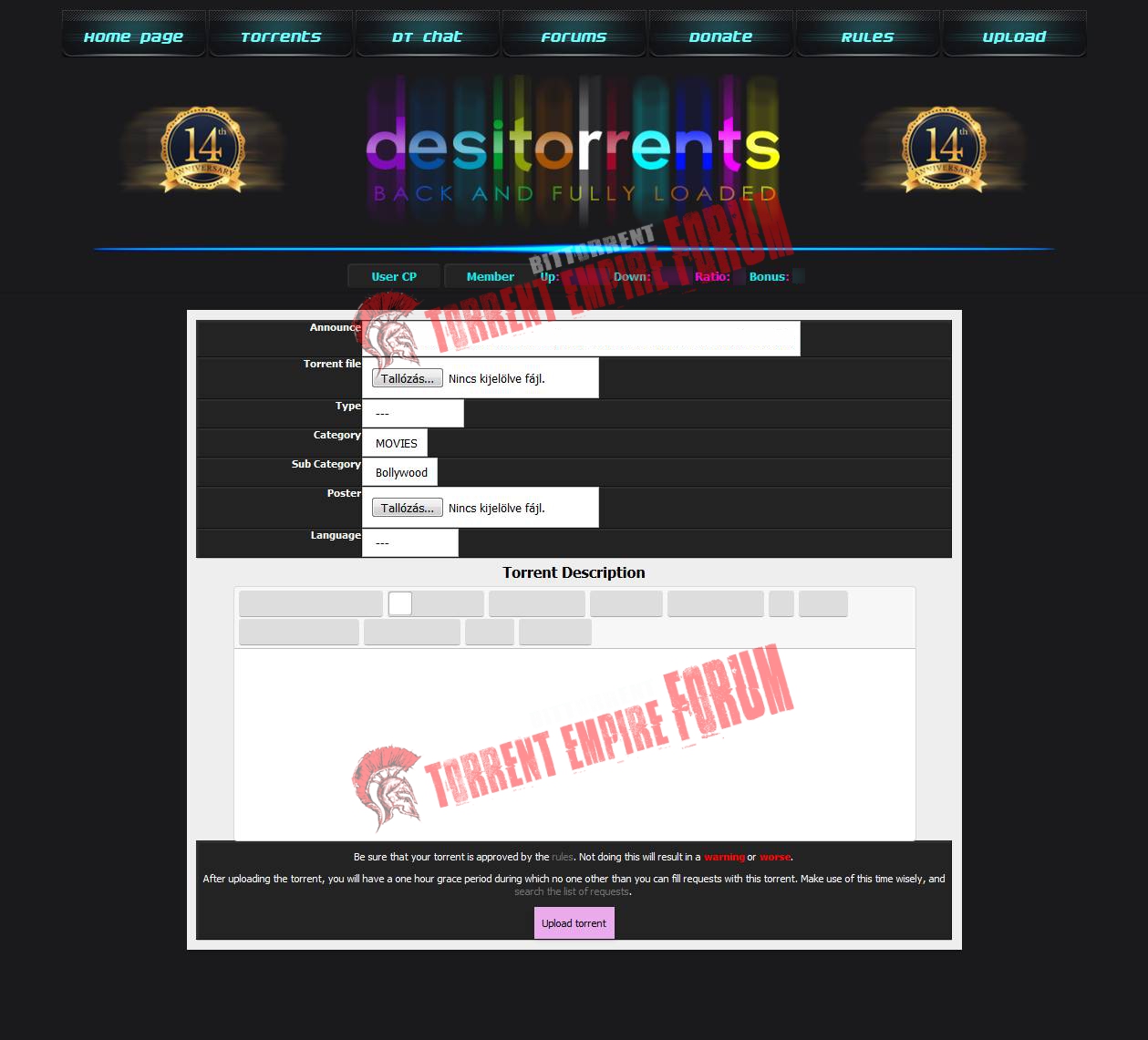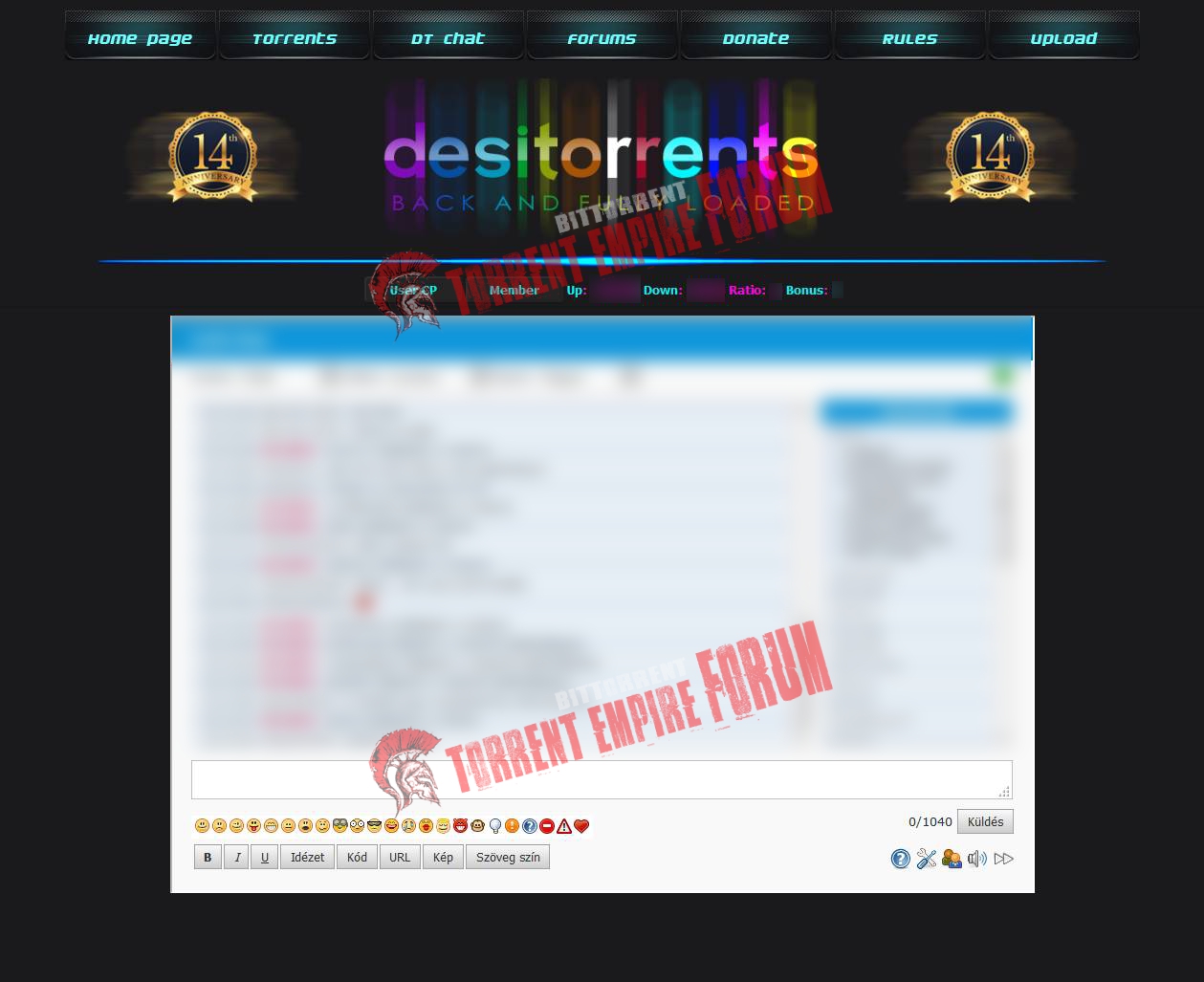 Megtekintve:199 alkalommal