Kijelölt témák: 0
Üdvözlünk a(z) Nebulance adatlapján!

Profil adatok
| | |
| --- | --- |
| Elérhetőség | Link az oldalhoz |
| Szint | 5 |
| Típus | Sorozat |
| Sebesség | 7 |
| Tartalom | 7 |
| Felhasználók | 3940 |
| Torrentek | 20380 |
| Regisztráció | Szabad |
| Arány | Könnyű |
| Nyelv | angol |
| Az oldal alakult | |
További bemutatók
Egyéb
Az oldal jelenleg:
Online
Elérési állapot:
0 (magyarázat)
Kapcsolat:
Kapcsolattartó:
IRC:
Hasonló oldalak:
Adatlapot beküldte:
Anonymus
2018-11-21
Legfrissebb hírek
Do you like what we do here? Do you think we do a good job here? You love tv shows, right?
Do you love movies? Do you want to join our sister site Anthelion? It is a Gazelle based movies only tracker.
You need to have been a member here for at least 30 days.
You must have no current hit & runs.
Simply PM me and say Pretty please with cheese on top
// So say we all
Stamp Market
We have quietly added a Stamp Market to the site and it can be found inside the Black Market. This is an additional way for you guys to have fun and spend your hard earned Cubits on stamps of your favorite TV shows. As of this time we're still adding new stamps to the collection. We have added 54 new stamps in the past 24 hours. If there is a really cool show you love and is not yet stamped feel free to let us know in the discussion thread.
// So say we all
By posztoló
We've now added the requirement that all torrents on site require a source string of NBL. This enables easier cross-seeding of torrents with the same contents + piece size.
Like the private flag, if you upload a torrent without the source set, the site will automatically add it, and you will have to re-download the new torrent before you can start seeding in your client. If you want to avoid this step, just make sure your torrents are marked as private and contain NBL as the source string.
Go forth and seed bountifully.
// So say we all
Discuss this post here
By posztoló
Server Donation Drive
This year I am launching a Donation Drive to try and raise funds to help me to pay for the remaining invoices, one of which is quite large.
At the time of this writing there is just over 10.00 € remaining in the site fund.
This isn't a request for donations, and neither should anyone feel obligated to help.
If you do choose to help it is entirely voluntarily on your part.
// So say we all
View the Donation Drive thread here
By posztoló
Staff would like to take the opportunity to wish you all a very Merry Christmas!
The site is Open Registration for a while..
By bincy
Képek az oldalról: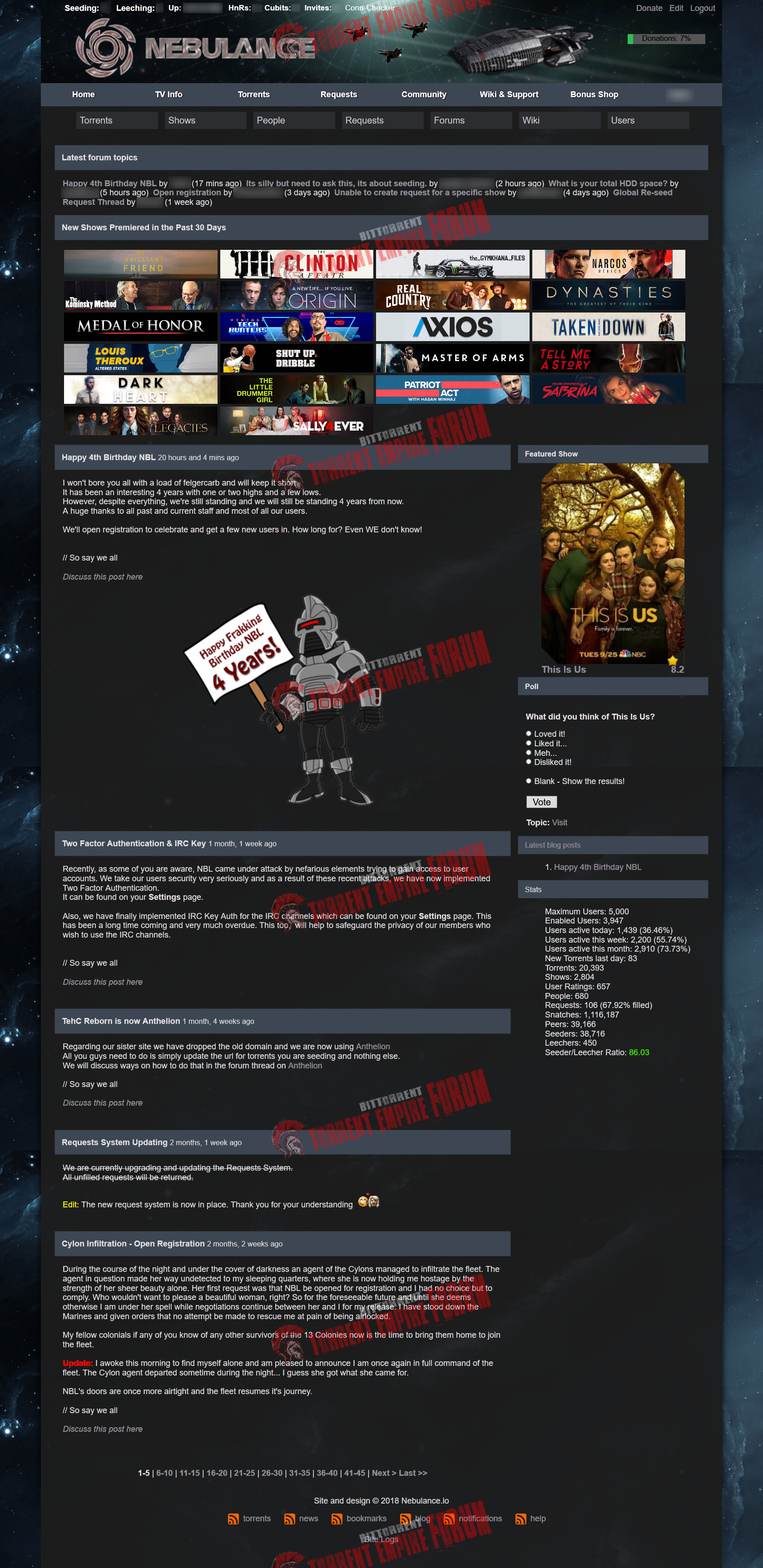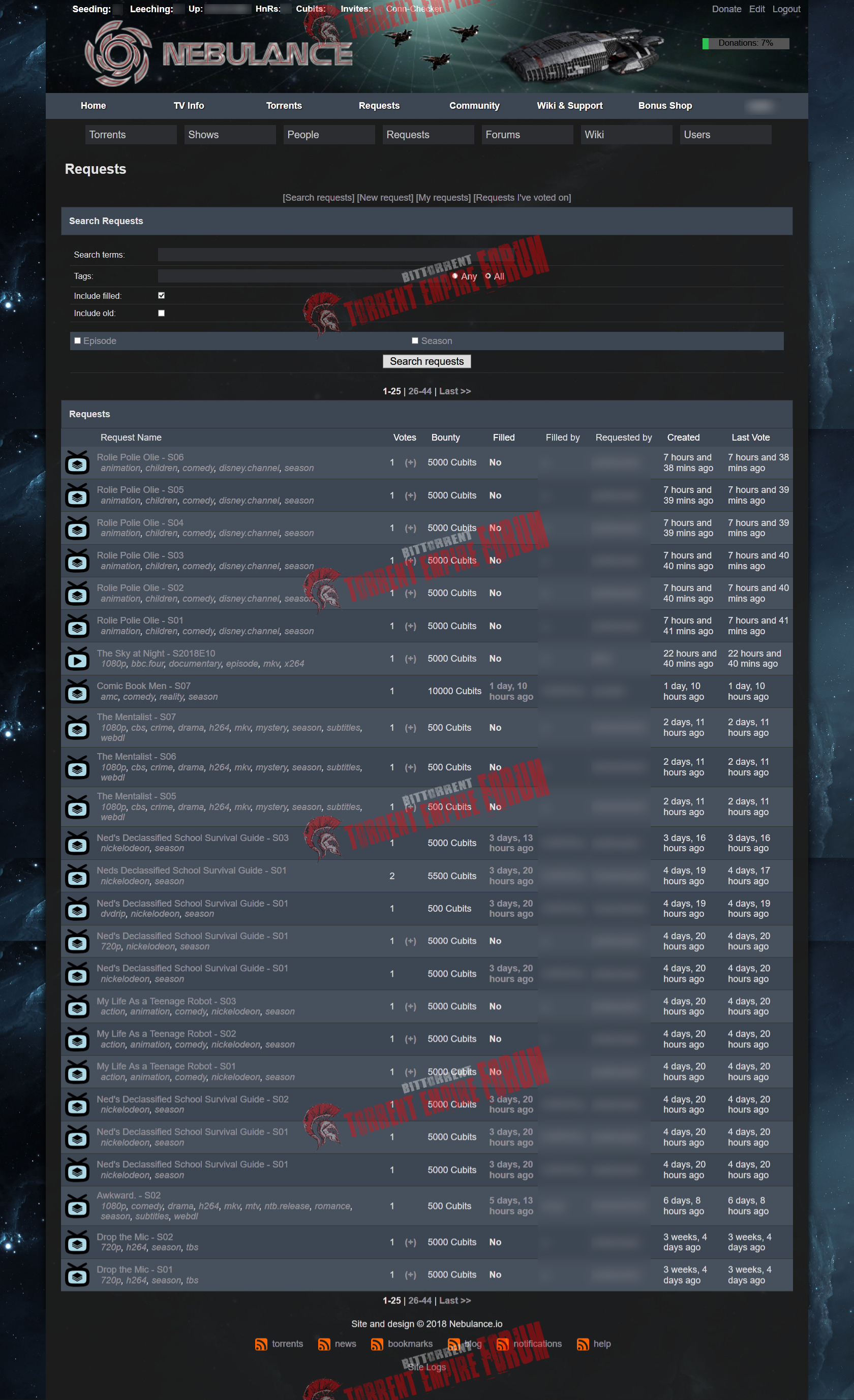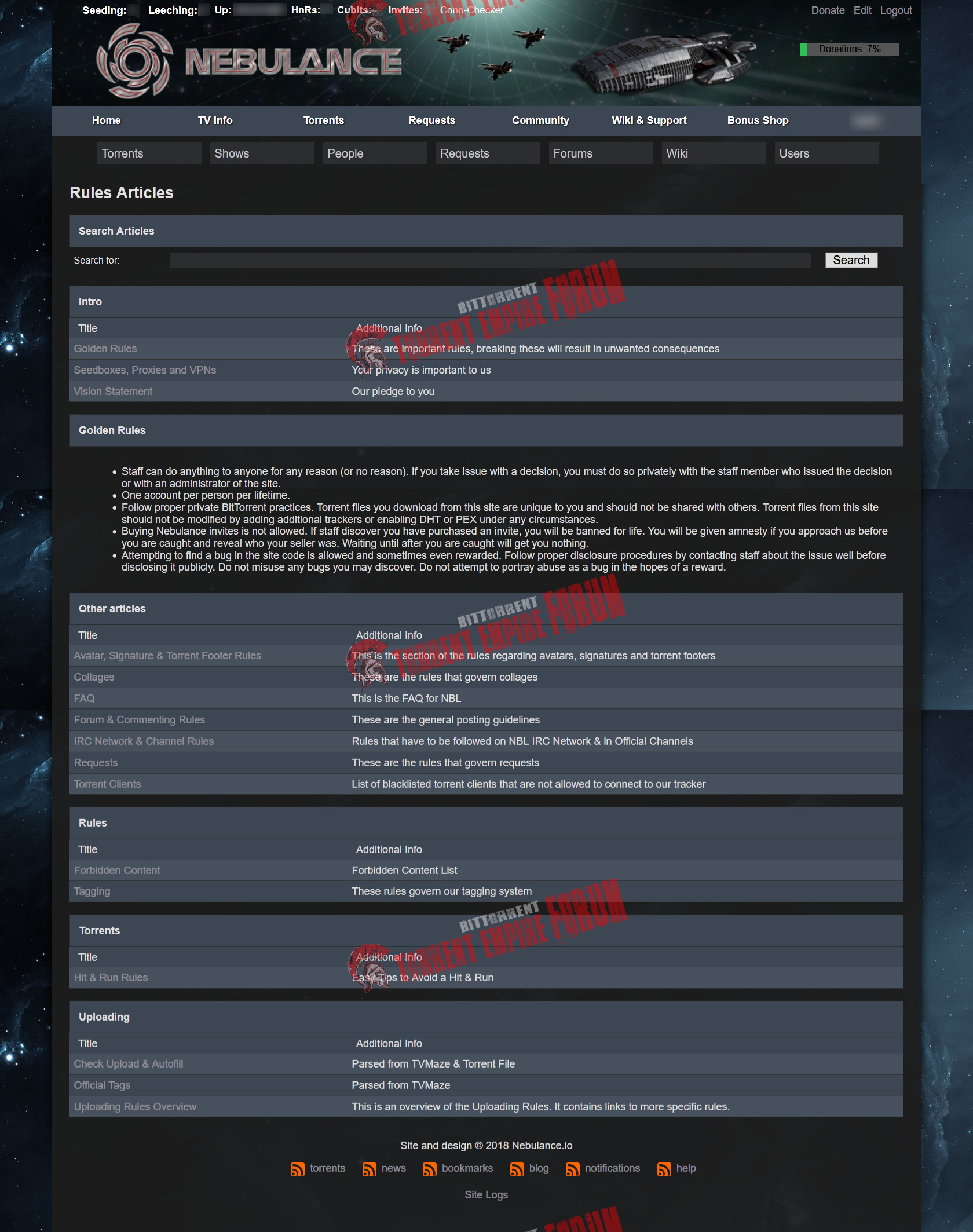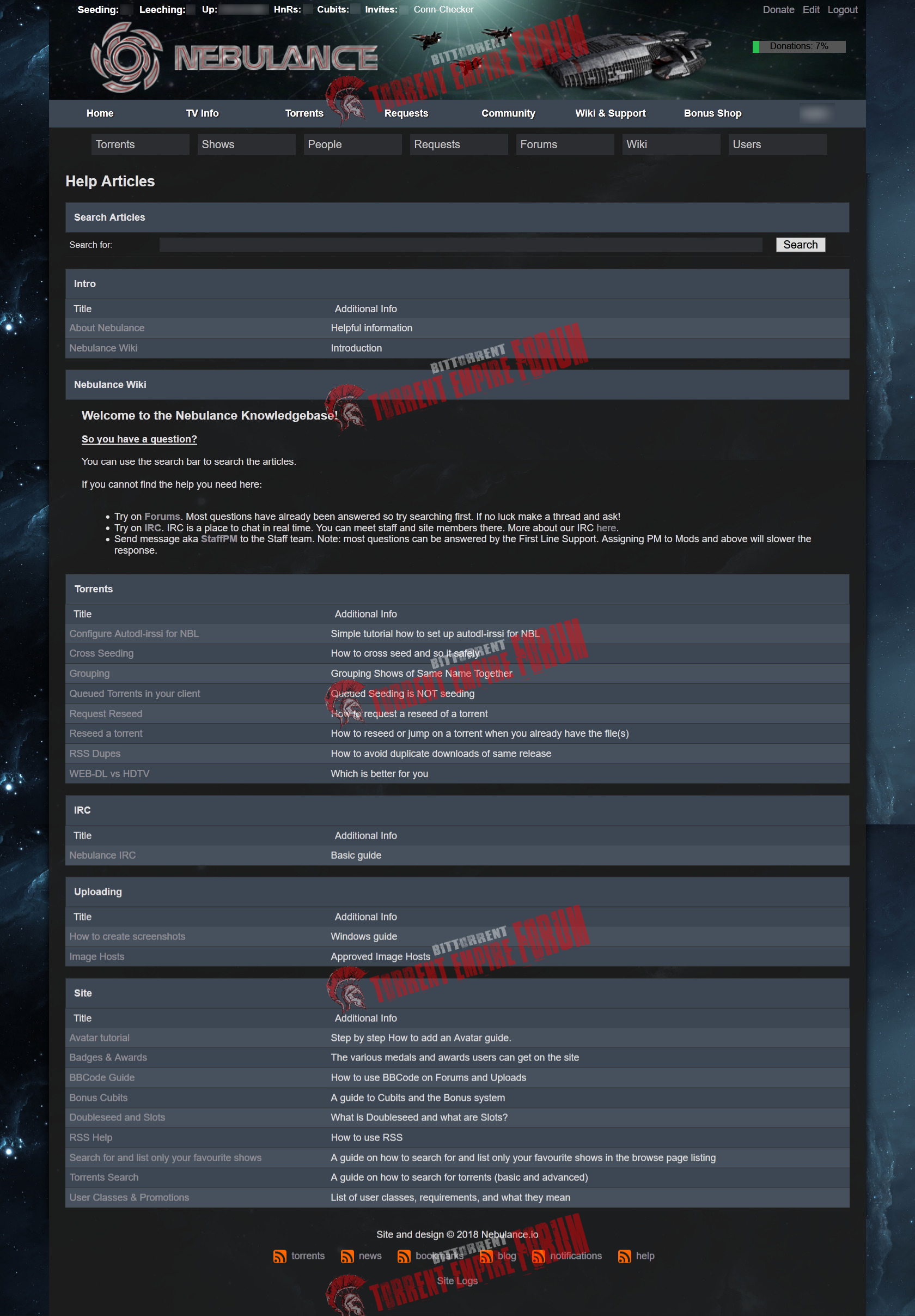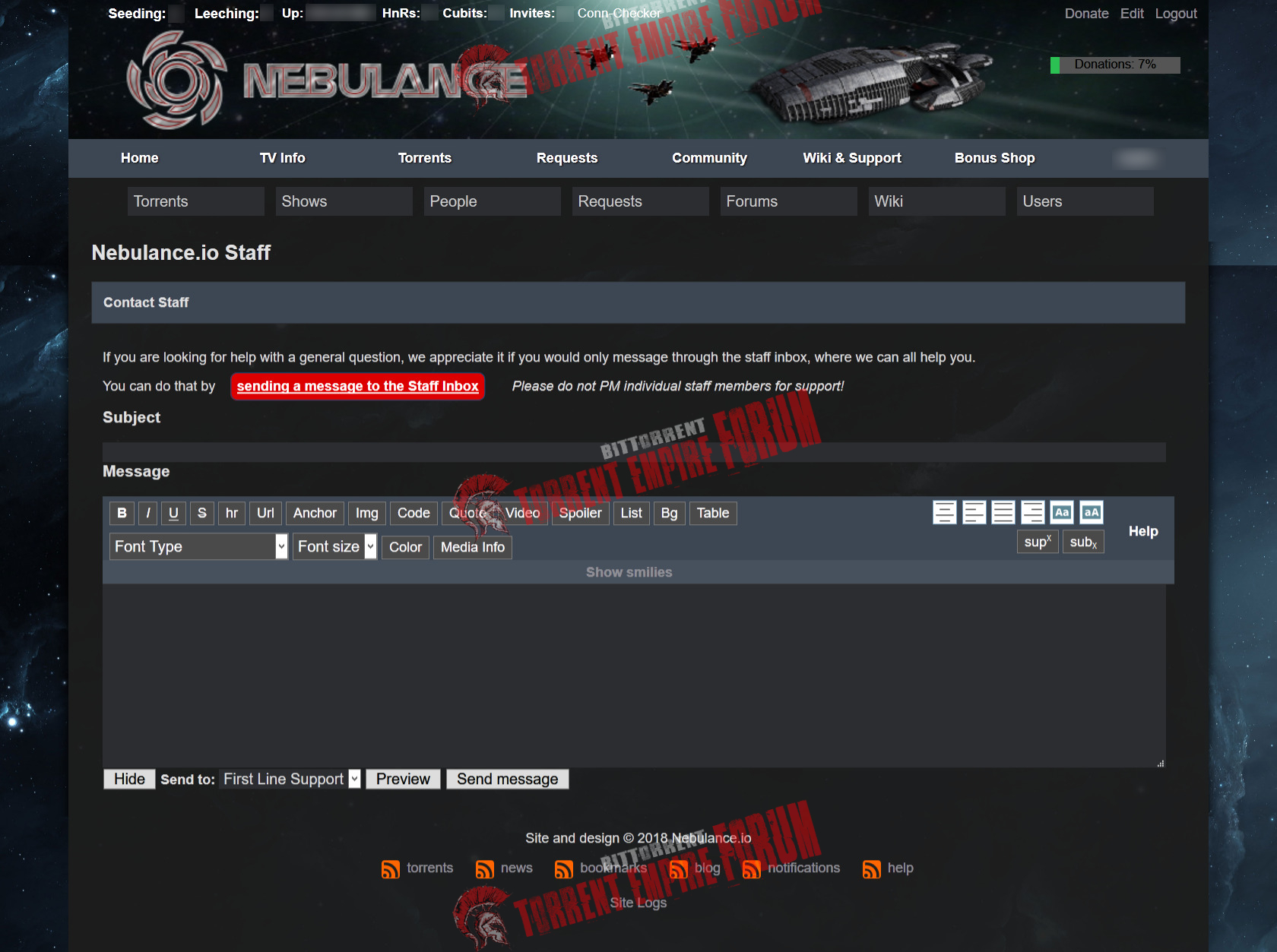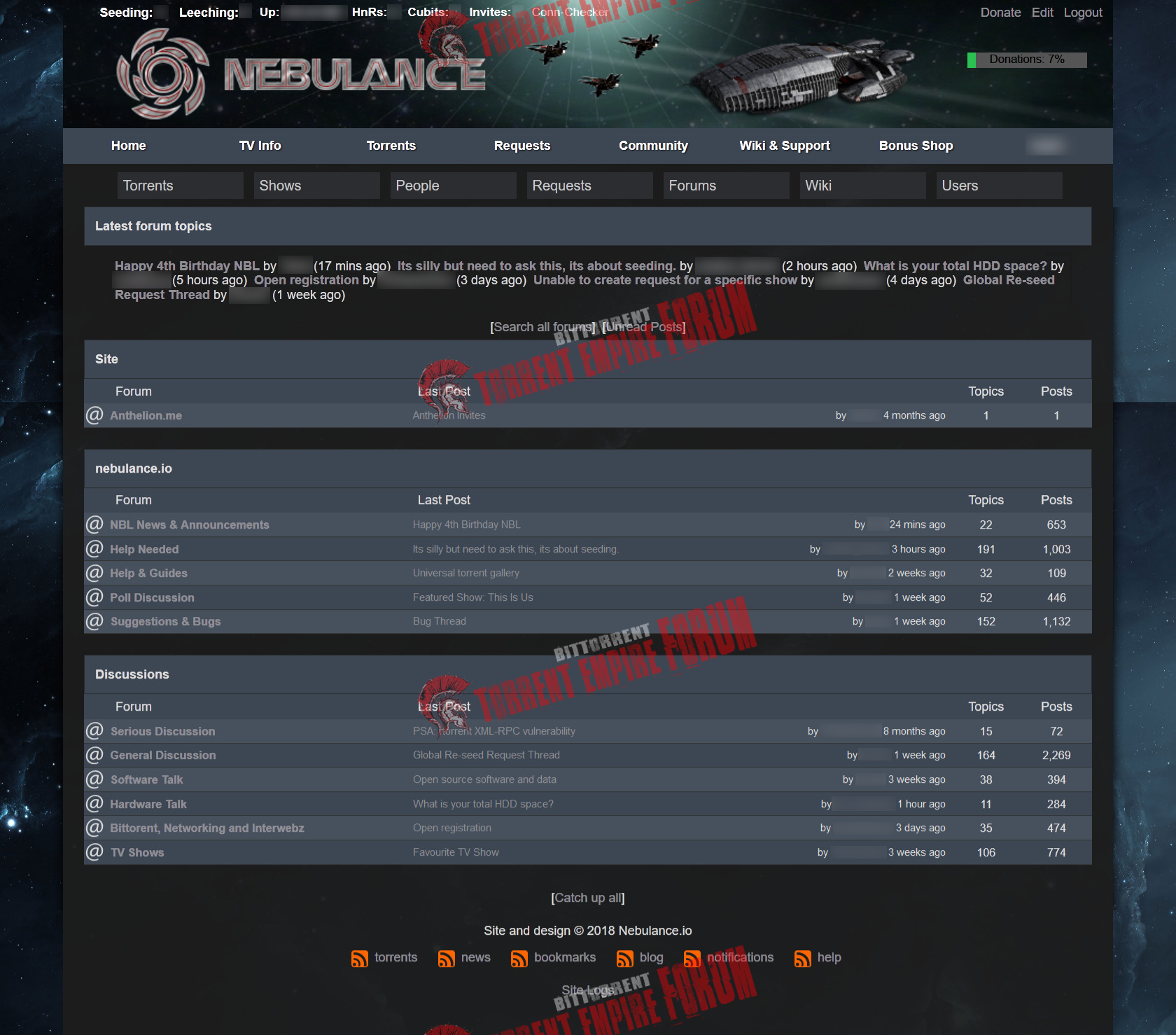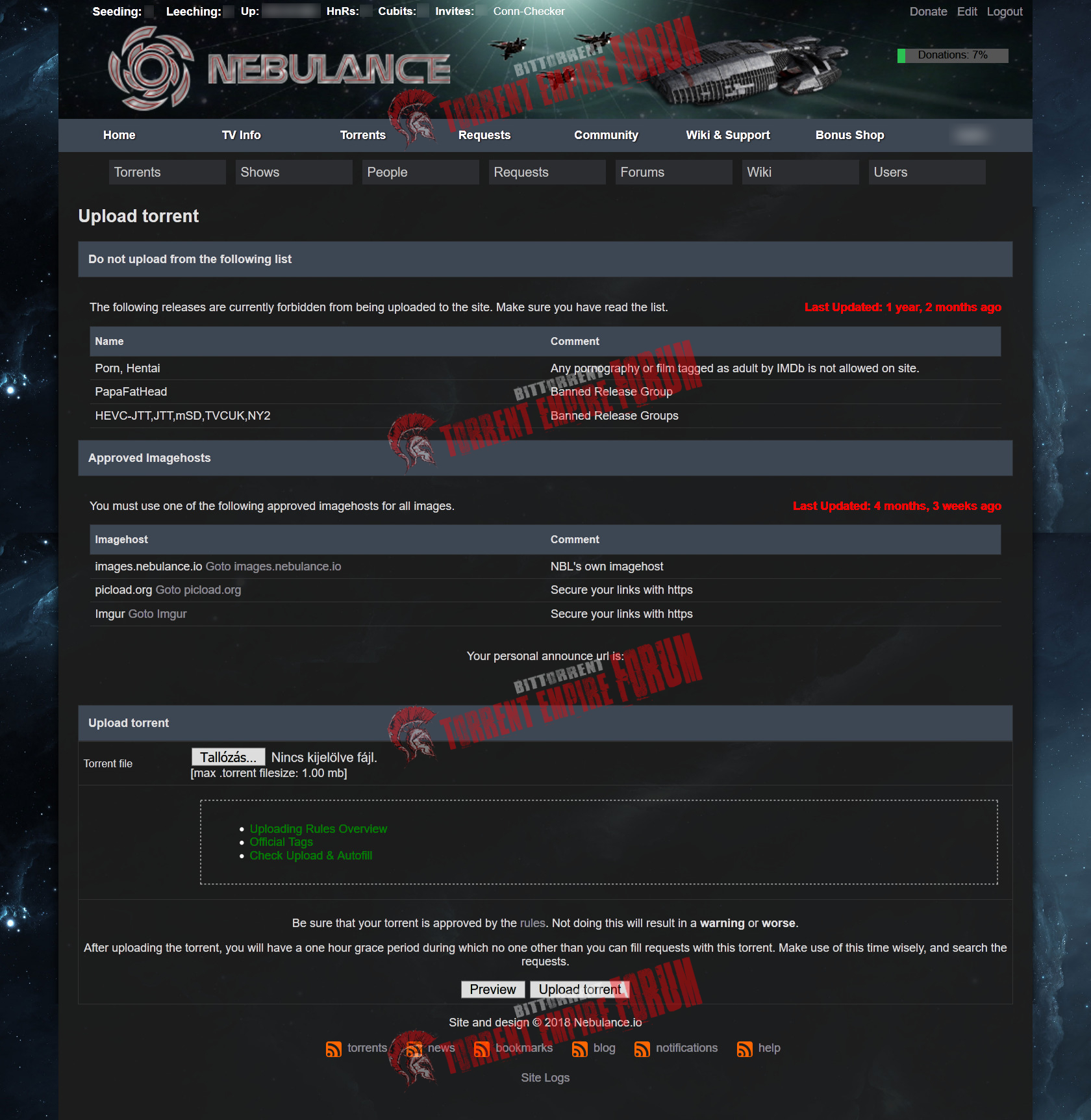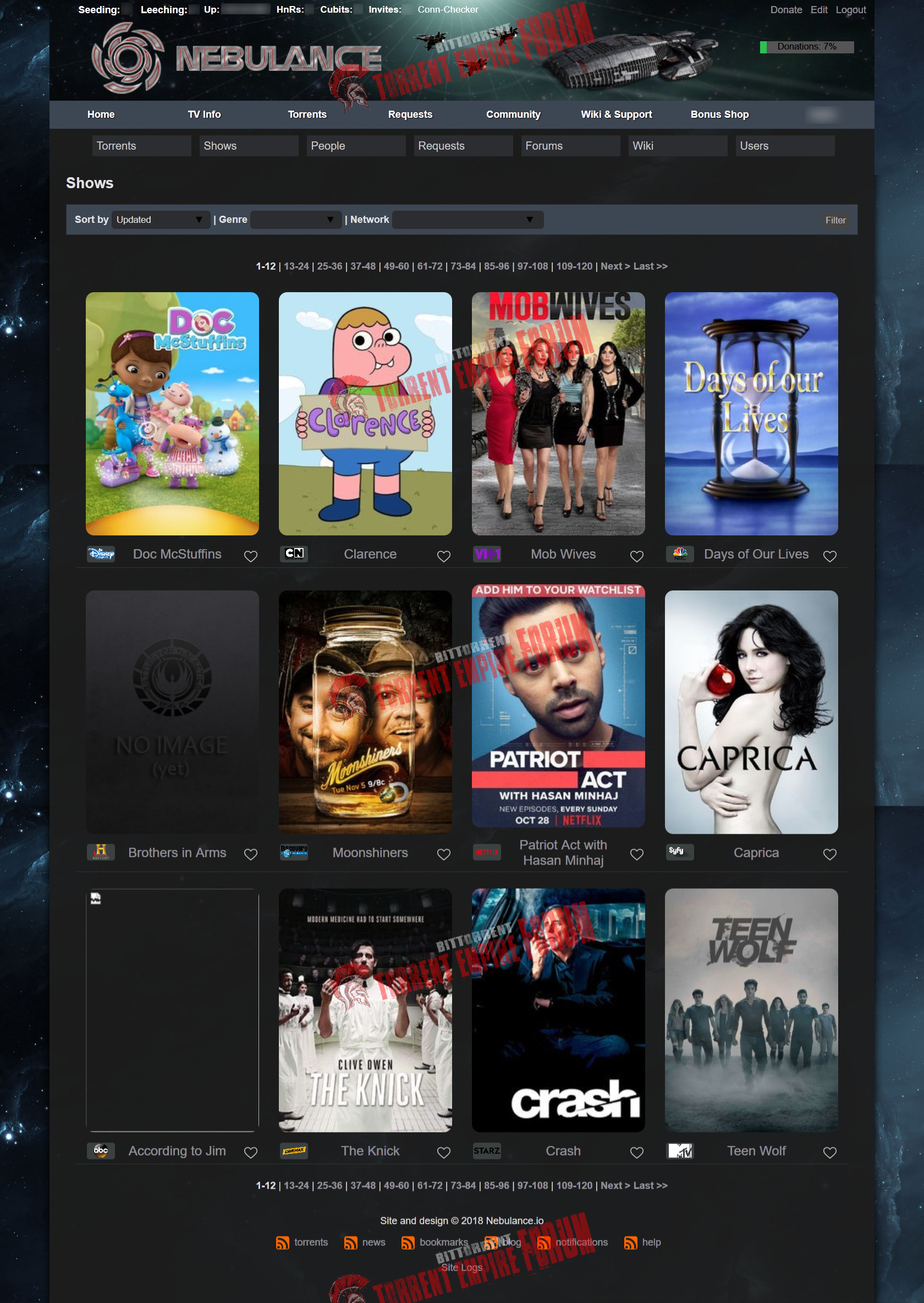 Megtekintve:142 alkalommal