Kijelölt témák: 0
Üdvözlünk a(z) Torrentvault adatlapján!

Profil adatok
| | |
| --- | --- |
| Elérhetőség | Link az oldalhoz |
| Szint | 5 |
| Típus | Vegyes |
| Sebesség | 6 |
| Tartalom | 5 |
| Felhasználók | |
| Torrentek | 22092 |
| Regisztráció | Szabad |
| Arány | Könnyű |
| Nyelv | |
| Az oldal alakult | |
További bemutatók
Egyéb
Az oldal jelenleg:
Online
Elérési állapot:
0 (magyarázat)
Kapcsolat:
Kapcsolattartó:
IRC:
Hasonló oldalak:
Adatlapot beküldte:
macseklany
2017-09-16
Legfrissebb hírek
Dear users of TV
It's with great sadness that we have to announce that TV is officially dead after a providing our users with releases for a decade.
This is due to a few reasons..
1) TV had only ONE sysop. This meant that noone except him could handle donations or site related things. We asked him for months to promote another sysop, and even having a 2nd developer (which we already found), but he never did. The reason is is unknown to the rest of staff.
2) Only ONE person had access to site donations. The sysop. The rest of staff didn't have any way to handle donations and give out what users donated for. Donors never got promoted and users who donated for GB, never got the paid benefits. When users messaged staff, we gave them what they paid for, BUT without access to PayPal, we could only do so much.
3) It looks like site-related services like servers never got paid, which means the website has been offline for a few days. This without other staff's knowledge. We are just waiting for the iRC server to go offline aswell, but we don't know when that will happen-
The sysop (site owner) came online for a couple of days, but left again. Before that he had been gone for 2-3 weeks without notifying staff. When he came back, he told us that he had been arrested and had spent the time in jail due to personal reasons.
About a week or two ago, staff sent out a site-wide notice telling people to contact PayPal to get their donations cancelled. We know that a couple of users did so, which meant the PayPal account got frozen. But honestly, that's not ours or the users problem. The sysop found out who one of the person was, and sent him a message telling him that he would get banned from site if he didn't take back his claim.
The user apparently never got back to sysop, so his account got banned. That's an absolute unacceptable behavior.
We are very sorry about how this whole mess evolved, but we, staff, had absolutely no way to know what was about to happen. Siteop gave no warning whatsoever.
All we can do is thank all the users for supporting us through good and bad times, and apologize for this shit. We again urge people to contact PayPal to get donations cancelled if possible.
With great sadness we say goodbye and wish you all luck where you will find your new home.
//TV-Staff
By posztoló
For the next 3 days you will receive double the credits for any donation made to TorrentVault, This includes both VIP and GB deals.
DONATE HERE
By posztoló
We are happy to say that Avtec is back after some RL issues and the site is back to normal (or what passes for normal here!).
For more info see the post on the Home page.
TV STaff
By posztoló
An important message to all members regarding donations and the status of the site
It has now been 2 weeks since we have had any communication with TorrentVaults owner, Avtec. He is the only person that has access to donations or the sites servers etc.
Site members have complained that they have donated and not received the privileges they have paid for. Unfortunately we can't verify any donations and with no knowledge of what is happening with Avtec we can't in good conscience stand by and watch members donate.
At the current time we have no information about the future of TorrentVault, so recommend that members do not make any donations until the situation is resolved. If you have made a donation and not received the privileges you purchased we suggest that you either contact Avtec yourself or PayPal for a charge back.
TV Staff
By posztoló
Due to unexpected issues caused by a crashed SQL-Database, we unfortunately lost 2 weeks of tracker activities..
These 2 weeks means that we need to catch up to some things, and also means that our users will be affected by this..
Some of the problems this will cause to our users are:
1) We lost 2 weeks of uploaded torrents, which means a lot of torrents will show as "unregistered torrents" in your clients.. You are free to delete those. Our uploaders will try to re-upload some of those which we mean will relevant, and as usual new releases will be uploaded aswell.
2) Some users upload/download stats will be changed.. A lot of users will unfortunately have lost some of their upload/Marketplace Gold.. We really apologize for this.. We have activated Global Free on site, in hope that you can re-gain some of your lost ratio.. Once again, we apologize for this..
3) People who donated within the last 2 weeks, unfortunately lost their ViP status.. You can send a message to any staff member with proof of your donation, and we will make sure this will be fixed, and we will ofcourse add the missing 2 weeks to your donation period..
4) We recently had open signups, and we lost most of these users. We havent decided how to make up for this yet, but might be a new open signup..
Our developers have set backups to happen more regularly so we hopefully wont experience this again..
We humbly apologize for all the problems and issues this cause our members, but shit happens, and noone is perfect.. Unfortunately..
// TV-Staff
By posztoló
Képek az oldalról: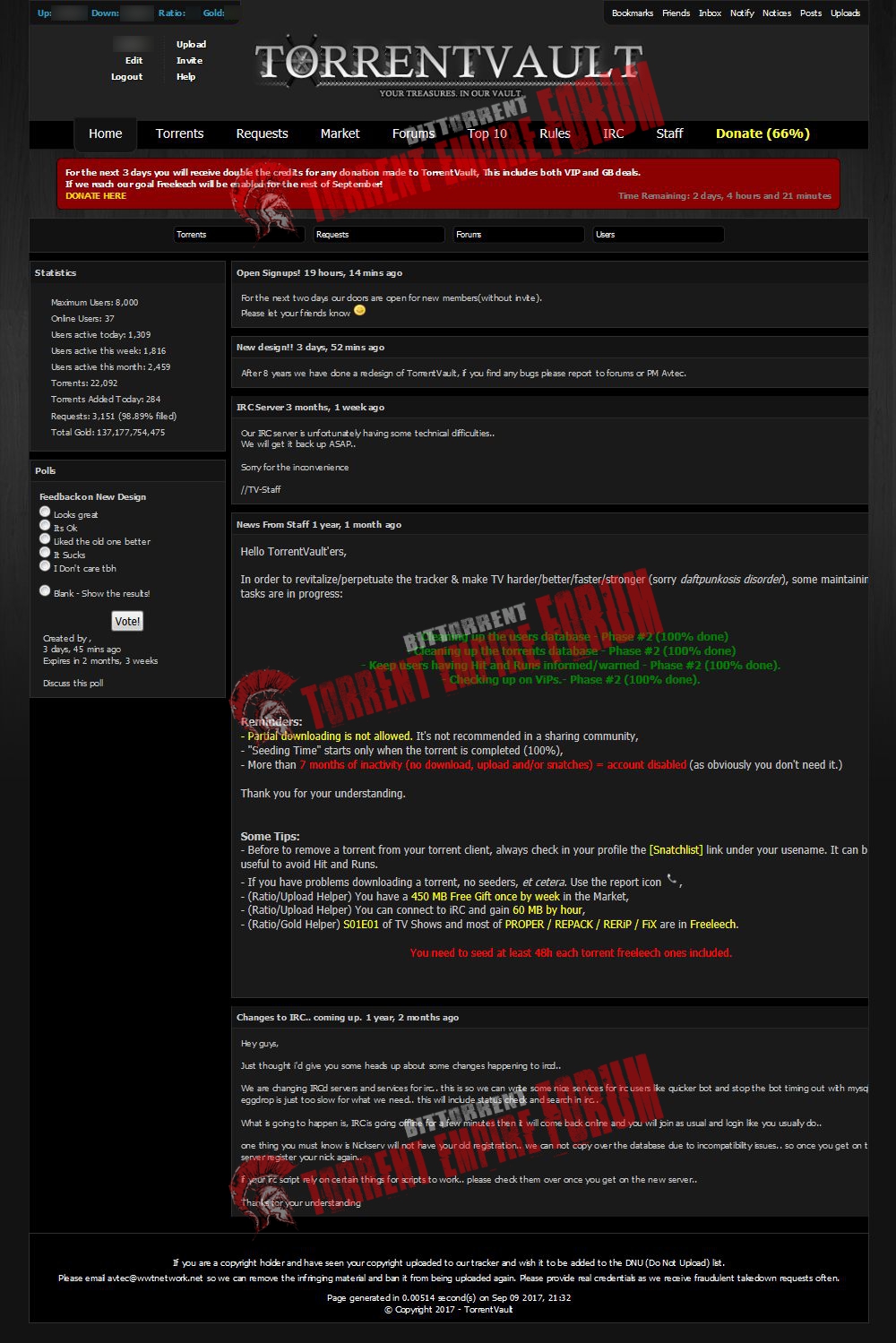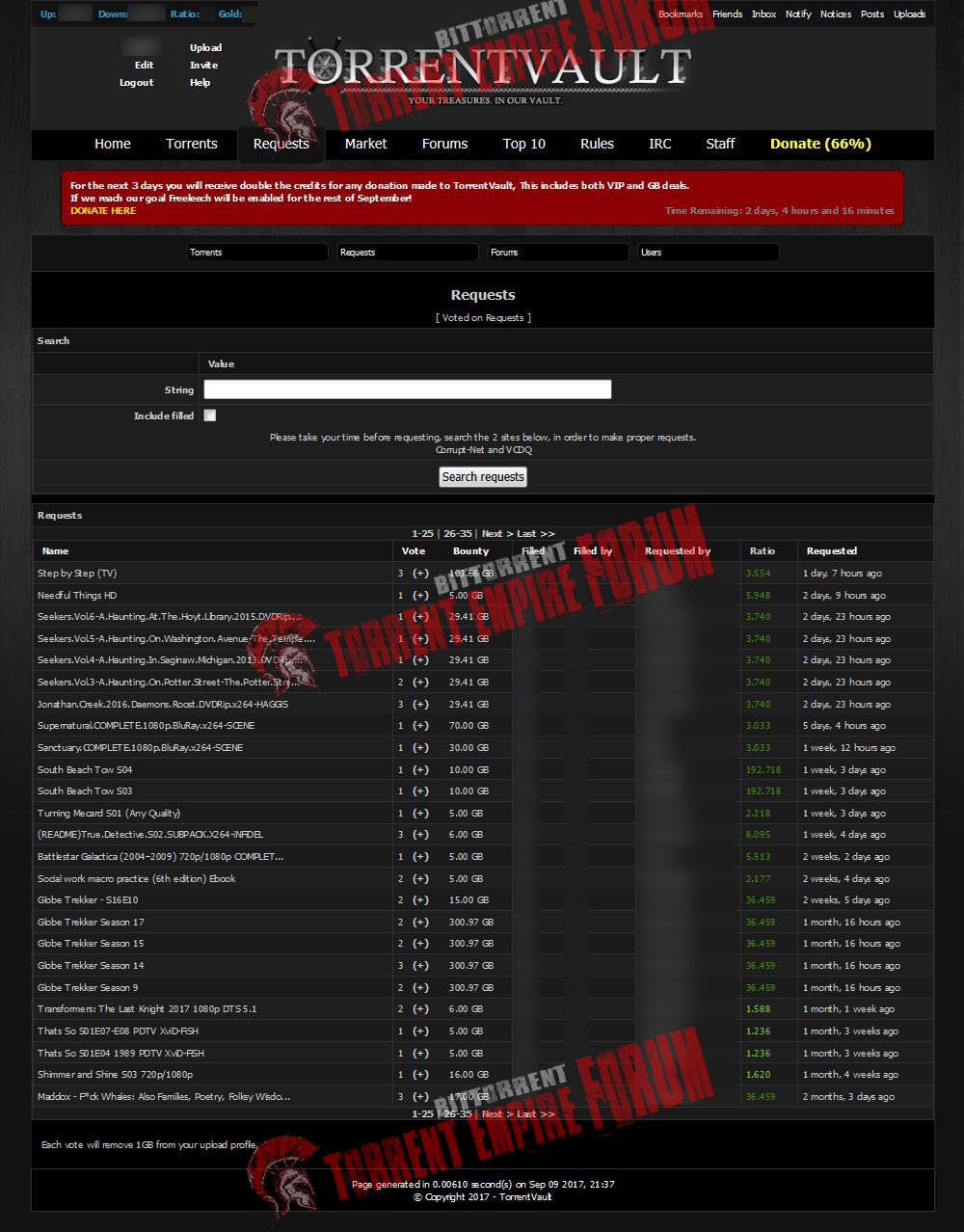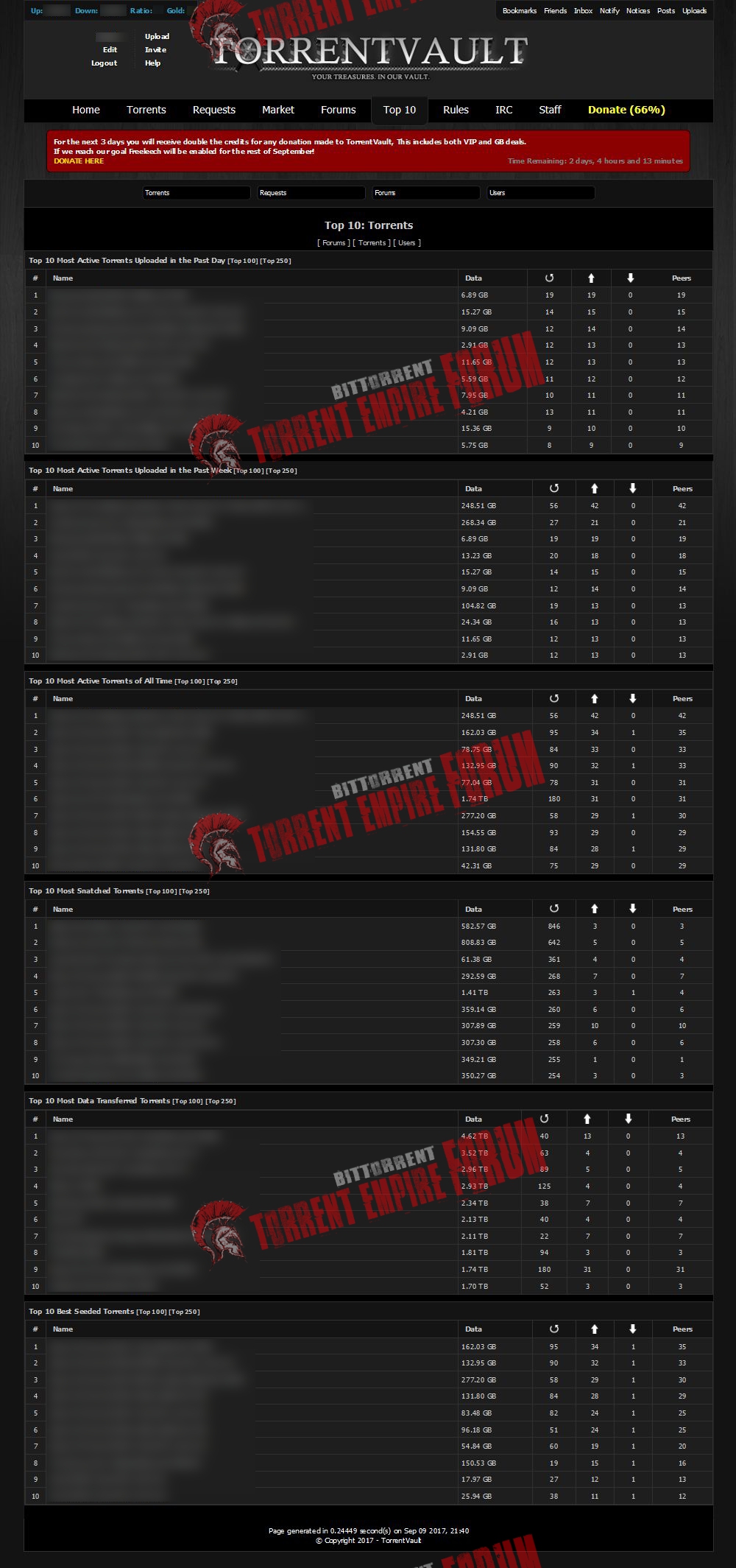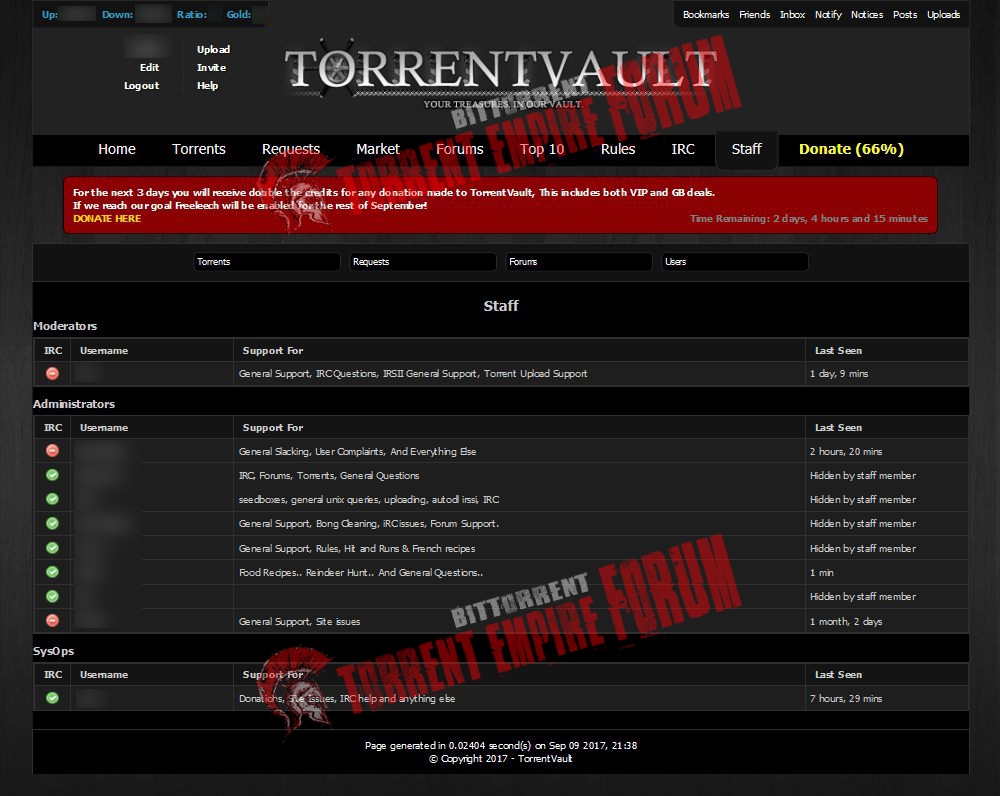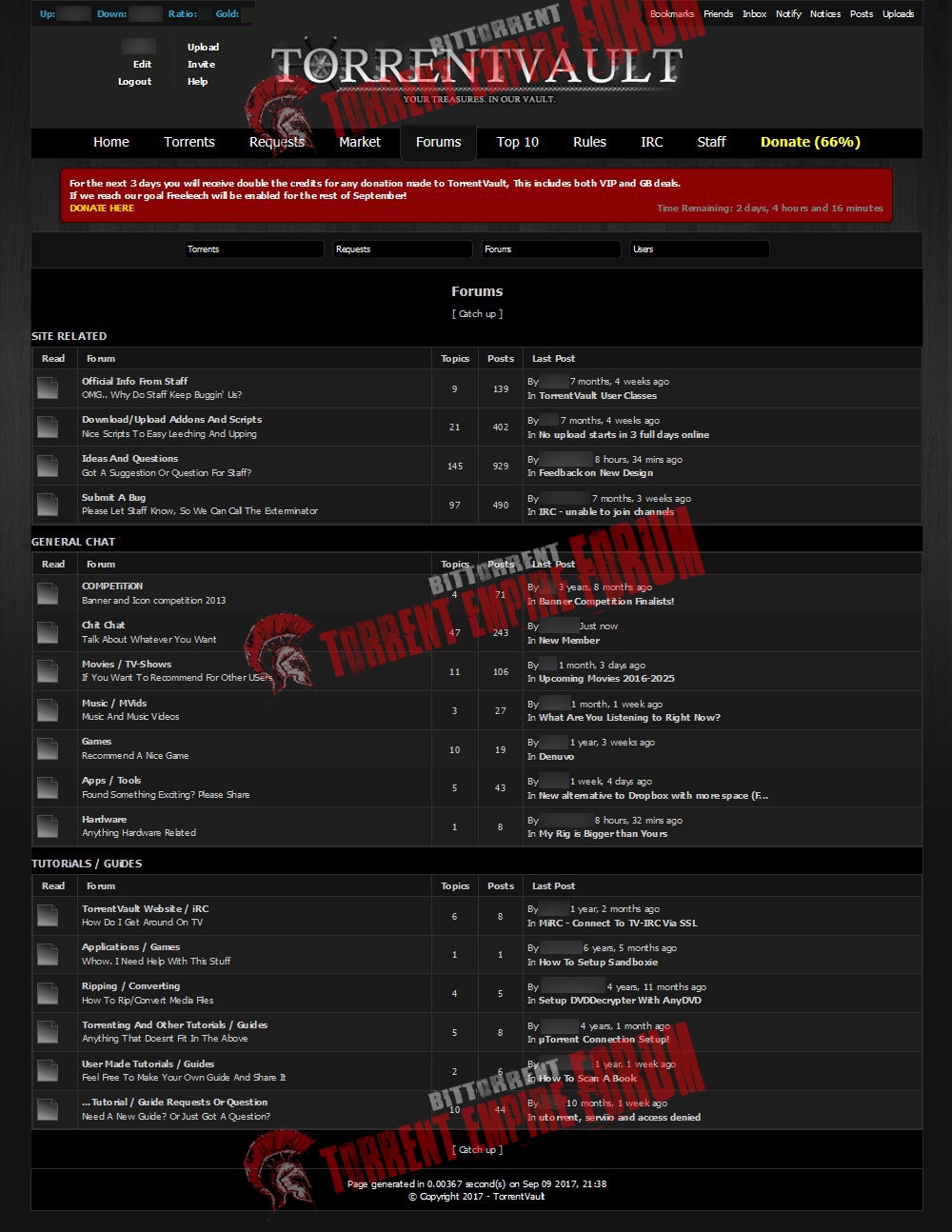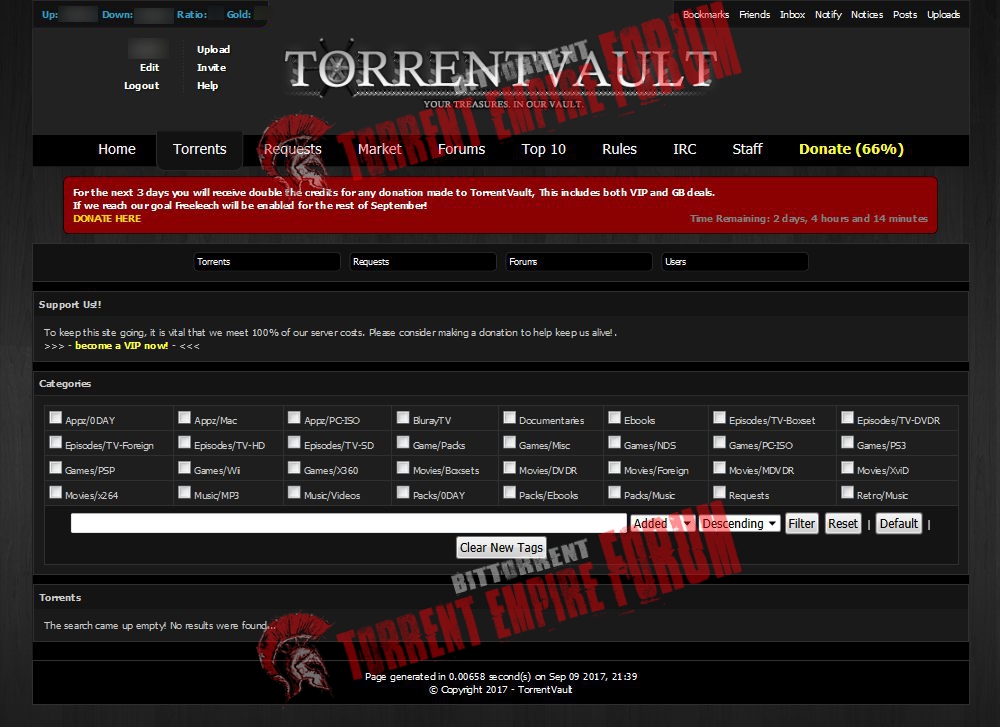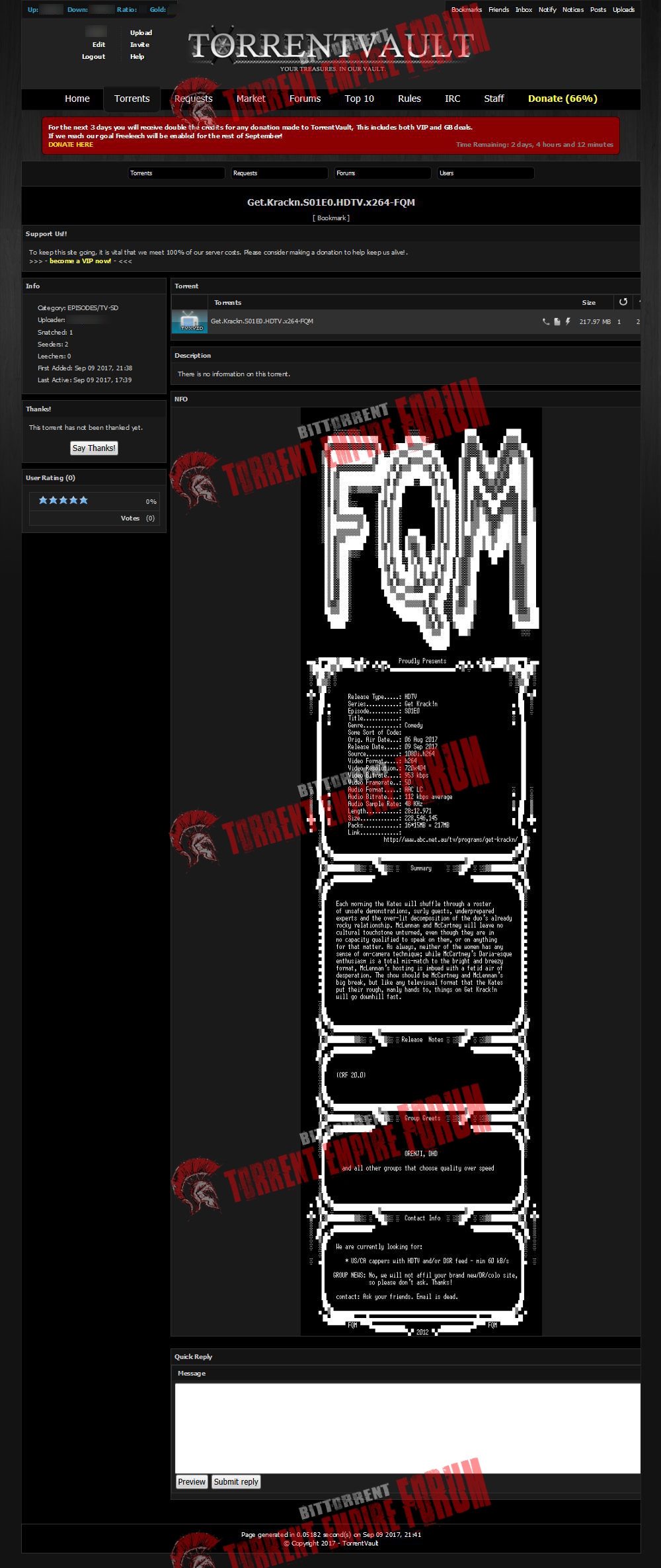 Megtekintve:467 alkalommal