Kijelölt témák: 0
Üdvözlünk a(z) Cartoon Chaos adatlapján!

Profil adatok
| | |
| --- | --- |
| Elérhetőség | Link az oldalhoz |
| Szint | 5 |
| Típus | Film |
| Sebesség | 6 |
| Tartalom | 9 |
| Felhasználók | 4400 |
| Torrentek | 7050 |
| Regisztráció | Meghívóval |
| Arány | Nehéz |
| Nyelv | |
| Az oldal alakult | |
További bemutatók
Egyéb
Az oldal jelenleg:
Online
Elérési állapot:
0 (magyarázat)
Kapcsolat:
captainchaos2011@yahoo.com
Kapcsolattartó:
IRC:
Hasonló oldalak:
Adatlapot beküldte:
Cf dealer
2018-02-13
Legfrissebb hírek
As said before sorry for the error in invites being removed.
However do note the invites will "disappear" by the end of the month.
A reminder - NO TRADING OR INVITE SELLING. Anyone found doing that risk a permanent ban.
If the user you invites is a bad apple you risk permanently losing invite privileges - so use them wisely.
Enjoy!
EARLIER:
Dear Users
Sorry for the removal of invites. During a tracker update these were removed accidentally. They will be restored ASAP.
By posztoló
Hi All
For the next week everything is free!
This PM is sent from an unattended mailbox if you have any queries/issues regarding this pm please contact the relevent member of staff!!!
By CF dealer
Due to the recent security flaws exposed we have blacklisted the uTorrent 3.x line-up. This flaw can not only impact site security and the security of our peers but more-so the security of the users that are running uTorrent. From now on only 1.6.x, 1.8.x and 2.x versions are allowed. Thanks for your understanding.
By posztoló
POSSIBLE SECURITY LEAK
Dear Users
We've had more than one report that a password used on CC has been used in an attempt to access other sites. At this point we must assume that all passwords have leaked. While we investigate we're asking all users to change their passwords IMMEDIATELY to something unique to this site to ensure no other accounts they may share their current password with can be accessed.
If anyone uses their CC password at any other sites, you should change your passwords there, too. And NEVER use the same password for more than one site.
By bincy
Képek az oldalról: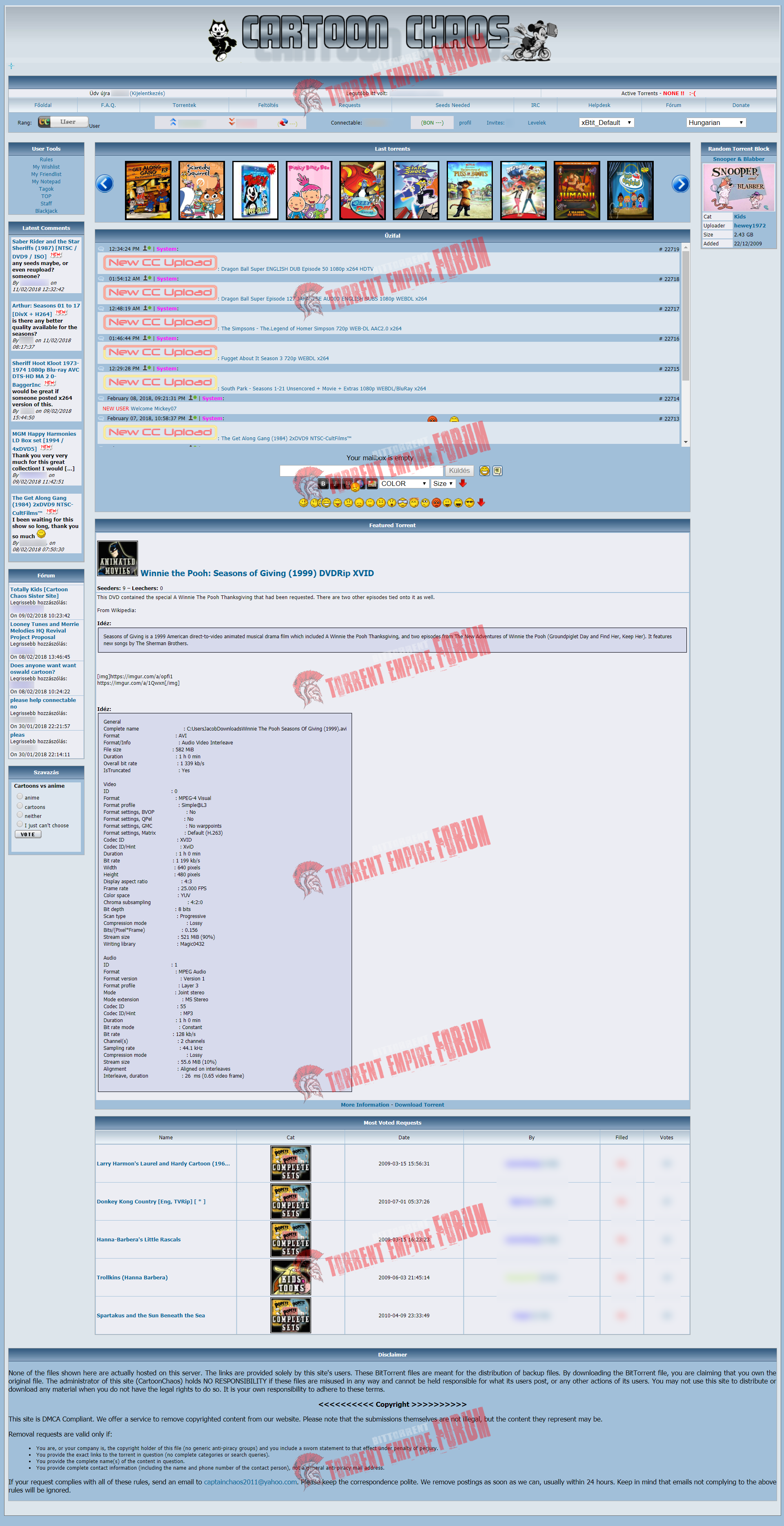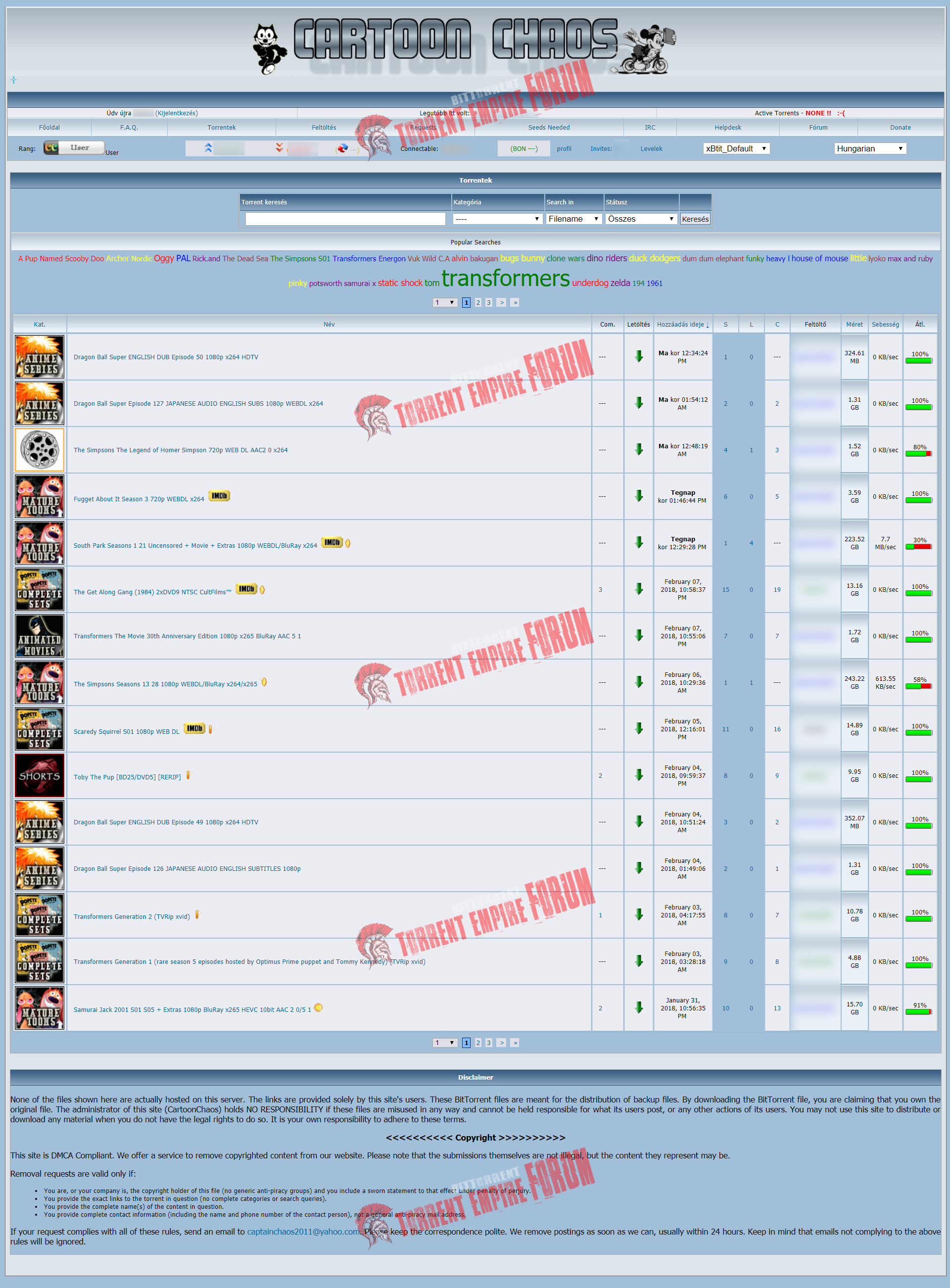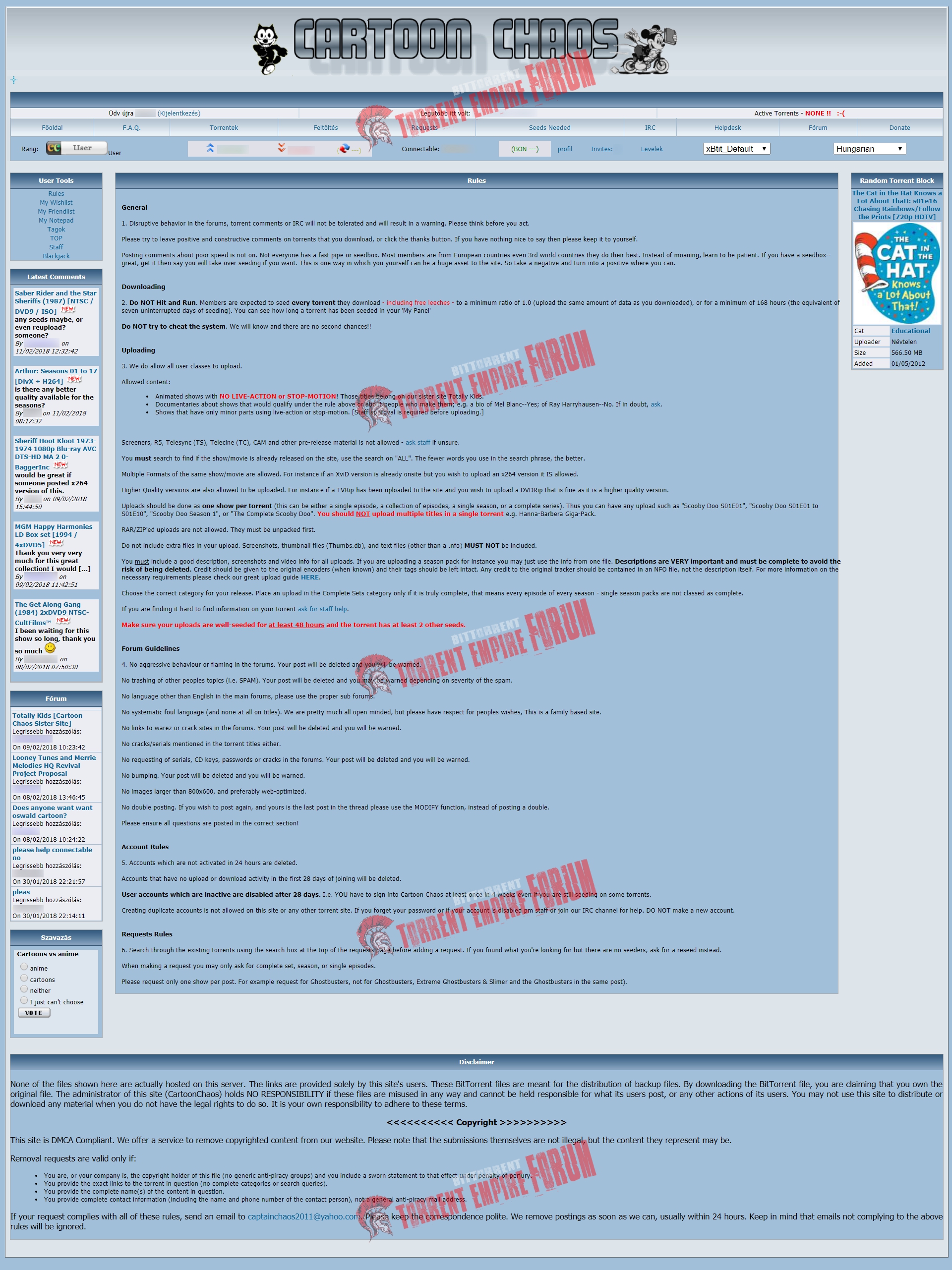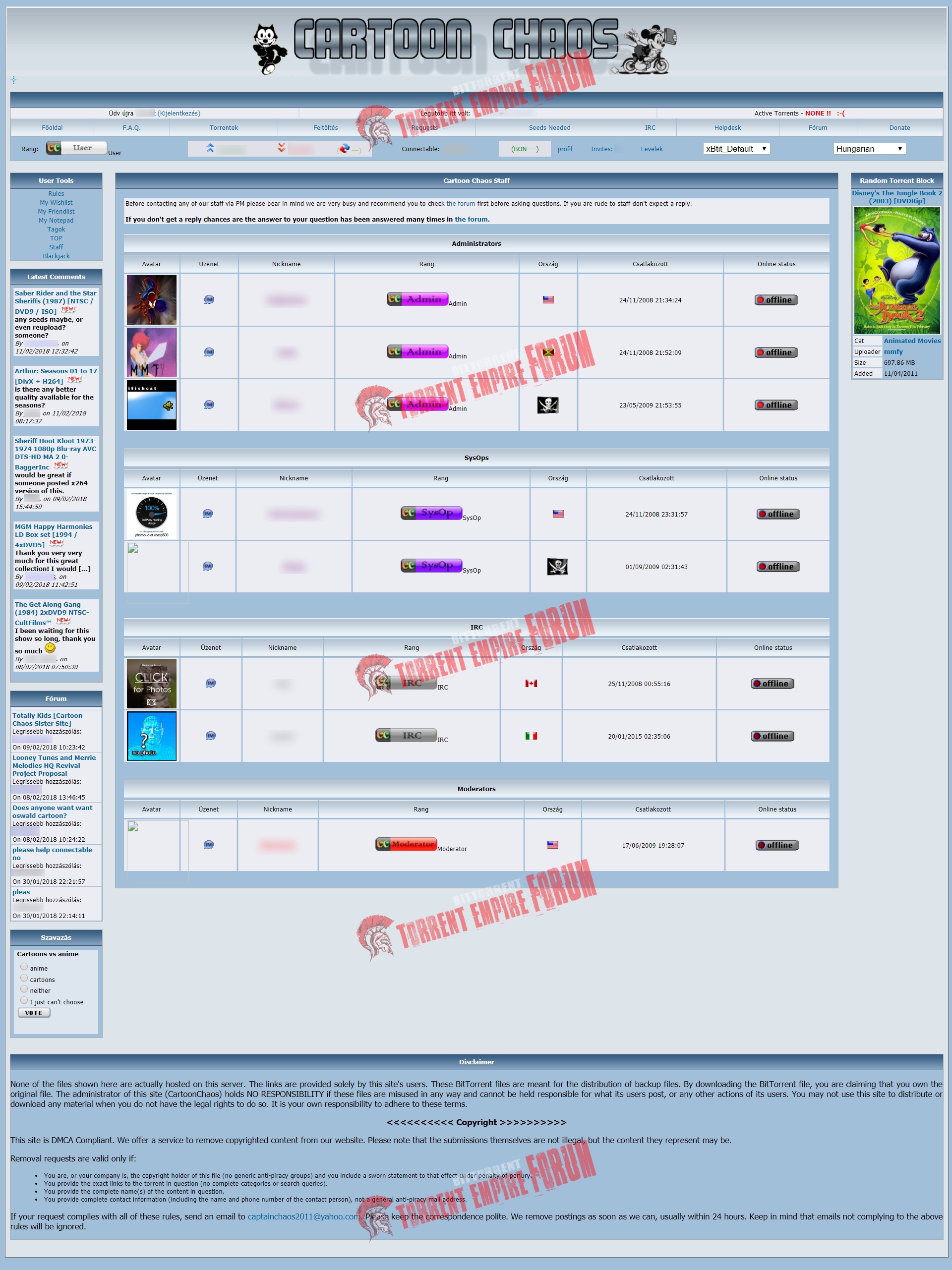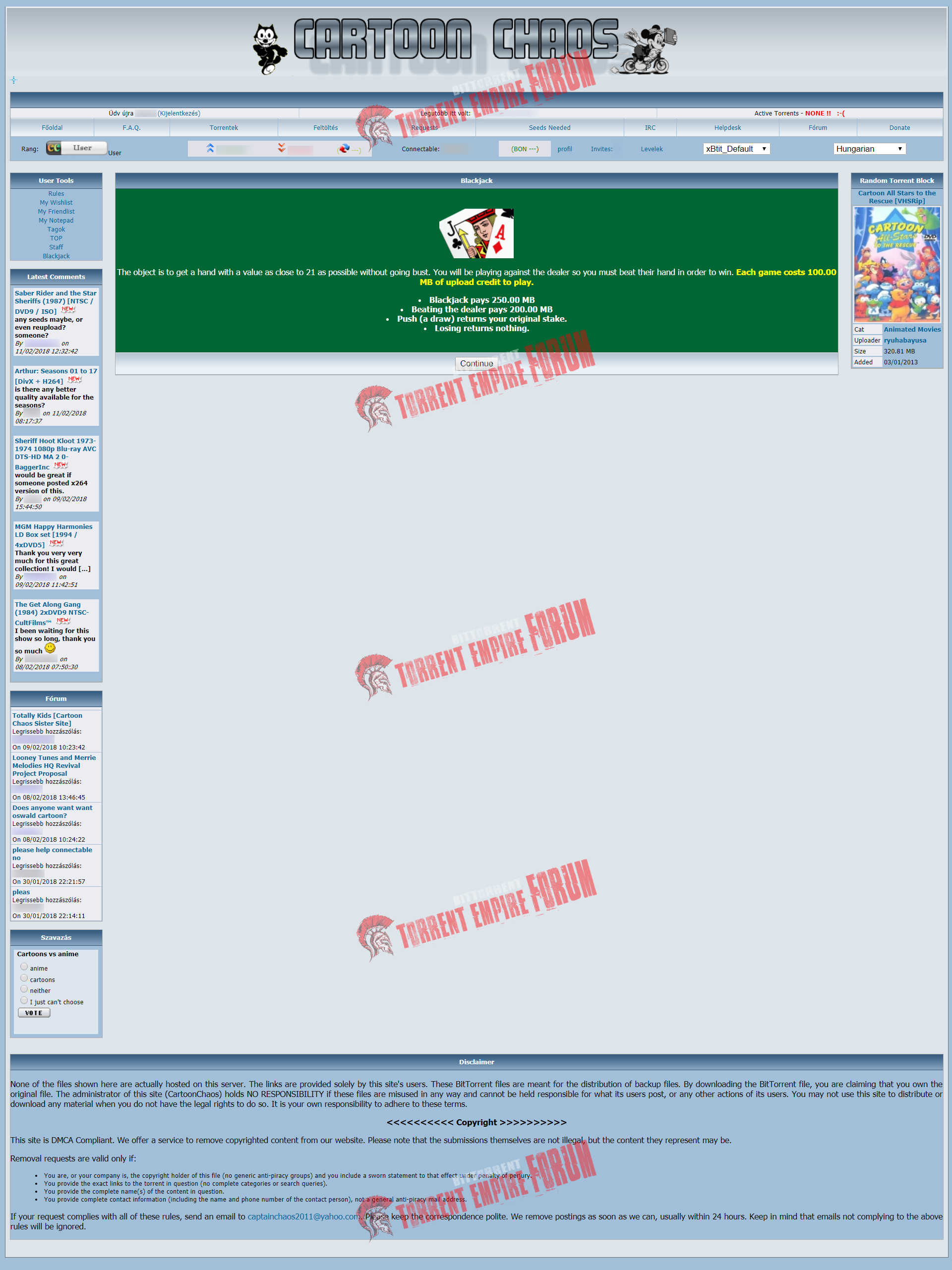 Megtekintve:239 alkalommal