Kijelölt témák: 0
Üdvözlünk a(z) Secret-Cinema adatlapján!

Profil adatok
| | |
| --- | --- |
| Elérhetőség | Link az oldalhoz |
| Szint | 5 |
| Típus | Film |
| Sebesség | 7 |
| Tartalom | 7 |
| Felhasználók | 2752 |
| Torrentek | 14261 |
| Regisztráció | Meghívóval |
| Arány | Közepes |
| Nyelv | |
| Az oldal alakult | |
További bemutatók
Egyéb
Az oldal jelenleg:
Online
Elérési állapot:
0 (magyarázat)
Kapcsolat:
Kapcsolattartó:
IRC:
Hasonló oldalak:
Adatlapot beküldte:
Anonymus
2018-08-26
Legfrissebb hírek
Oh rats!!!
My, are we being plagued. The bugs! The terror! The bills! Politicians! The dirty rotten rats gnawing away at our cables.
Now it's the Gmail thing. Harrrrgh! Don't sent invites to Gmail adresses, good peeps and peers. They just wunt wurk.
If you have and deeply regret it now, PM a staff person. We'll check and will seriously consider some reimbursement.
By posztoló
Screenshot Hosting removed from the Upload
Going forward you will need to use an external hosting site for screenshots. Something like imgur, imagebam or imgbox would work. You will need to add the link to the screenshot in the Specifications part of the Upload Form. To do this, use the tag
. This will allow the screenshots to be visible in the torrent page.
Make sure to grab the url for the screenshot and not the thumbnail if there is one. One thing you can do to make sure of what you are linking is to right click on the pic you have uploaded and click on "Open image in new tab'. Then grab the url for that page.
Sorry for any inconvenience this may cause. Please remember to use three screenshots, as usual.
By posztoló
We've become aware that there are some inconsistencies showing up on some of the torrent pages, like seeder numbers not showing up. We're taking a look on the backend to see what's changed, and will get things back to normal shortly. Sit tight!
By posztoló
You all can now use your invites again.
By posztoló
Invites have been 'disabled' as per this announcement. That does not mean your invites are actually gone...
That means that if you invite anyone without consulting with staff first (for now) you will be banned. Plain and simple.
In other news, we have plenty of important developments to come.
Here's to the future...
By posztoló
Képek az oldalról: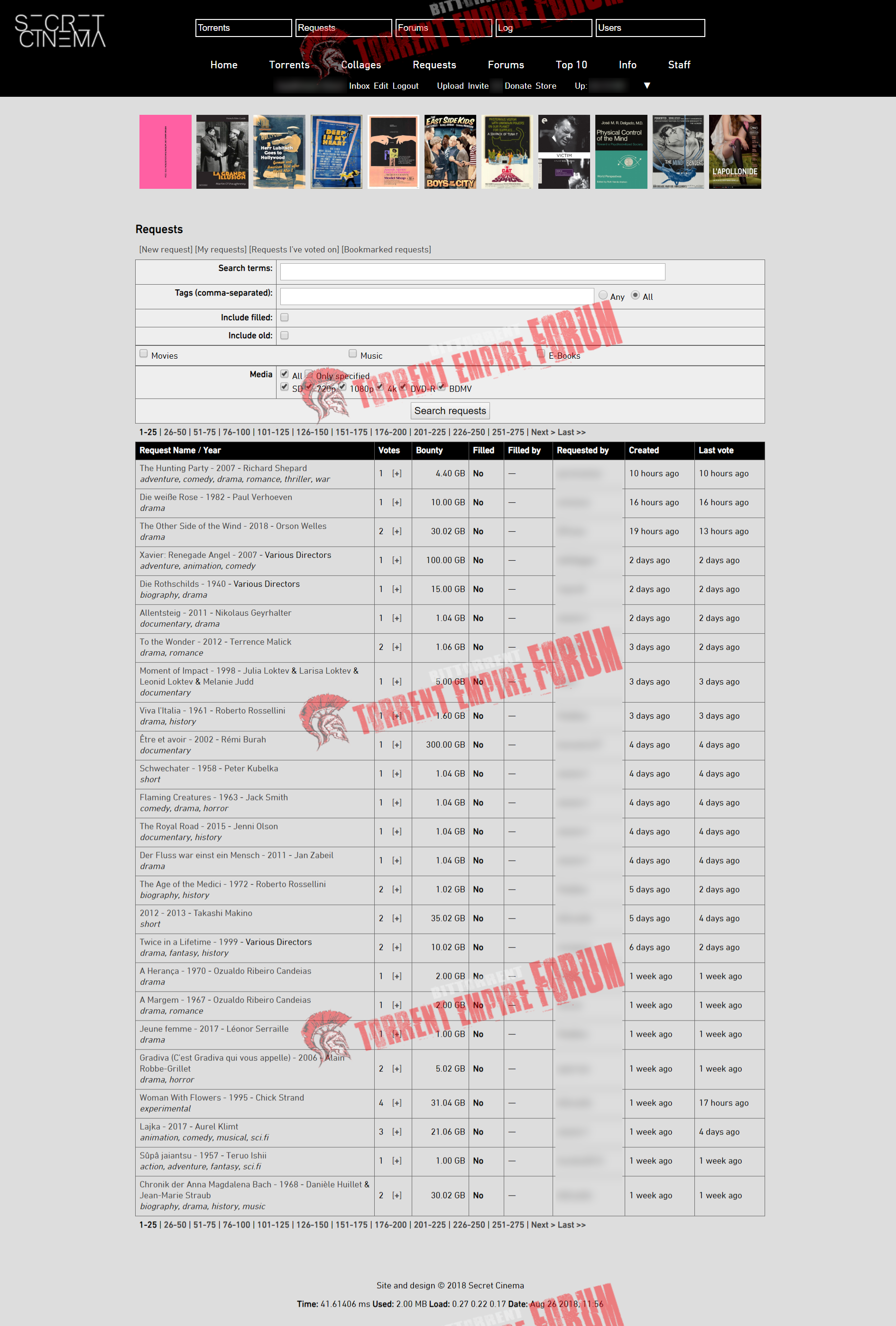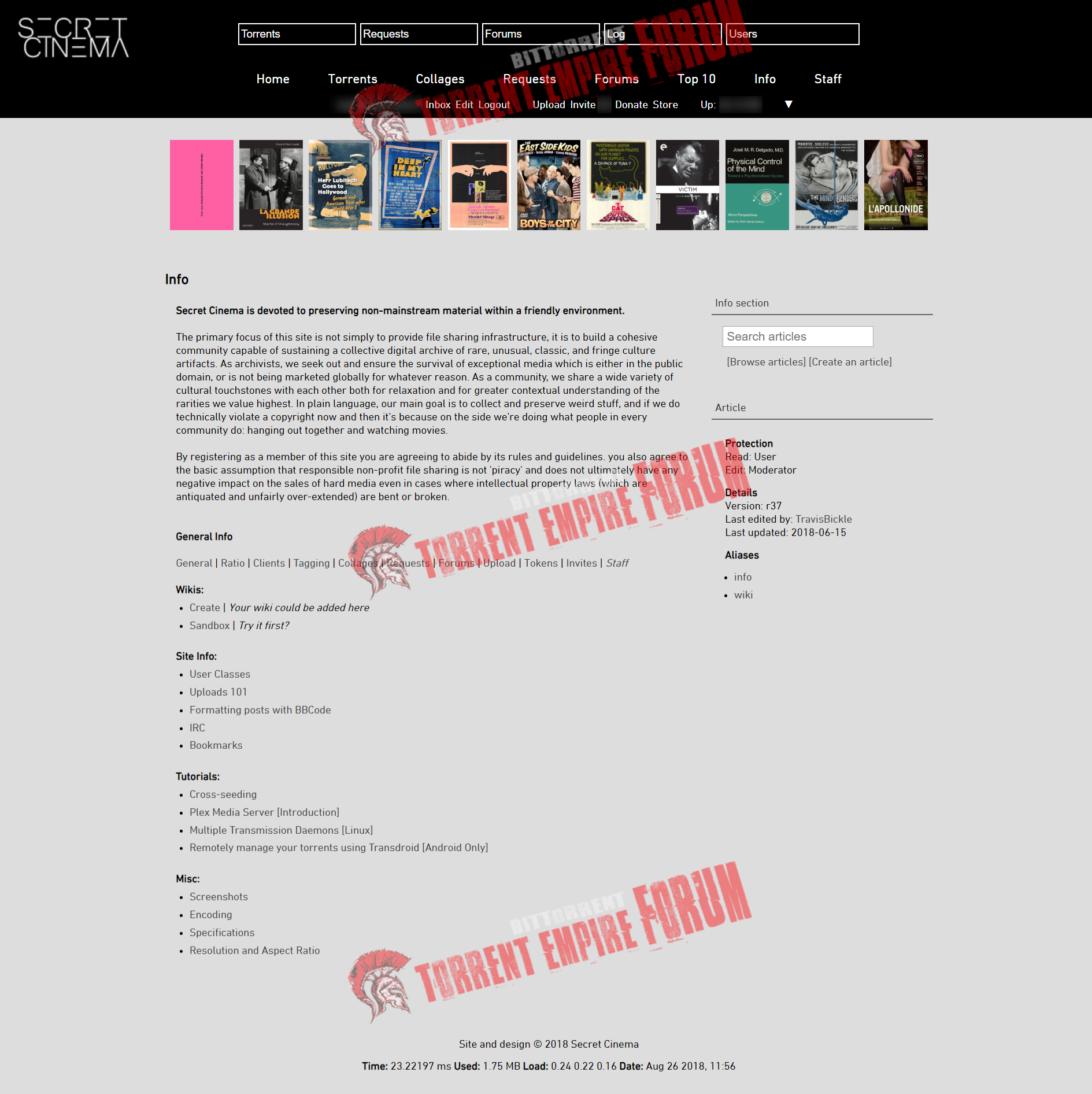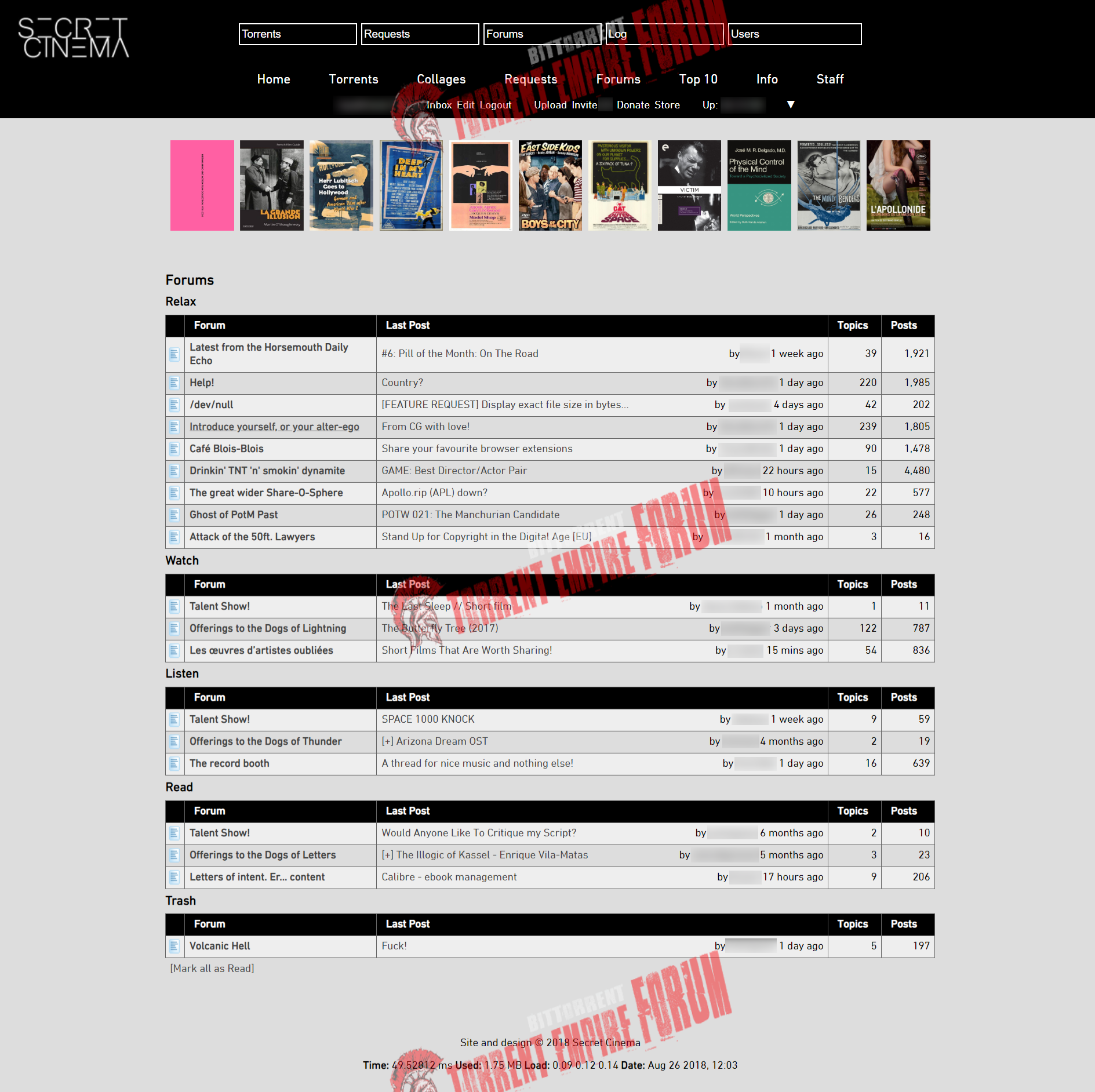 Megtekintve:707 alkalommal