Kijelölt témák: 0
Üdvözlünk a(z) Hon3yHD adatlapján!

Profil adatok
| | |
| --- | --- |
| Elérhetőség | Link az oldalhoz |
| Szint | 5 |
| Típus | Film |
| Sebesség | 6 |
| Tartalom | 4 |
| Felhasználók | 18276 |
| Torrentek | 10178 |
| Regisztráció | Szabad |
| Arány | Könnyű |
| Nyelv | angol |
| Az oldal alakult | |
További bemutatók
Egyéb
Az oldal jelenleg:
Online
Elérési állapot:
0 (magyarázat)
Kapcsolat:
Kapcsolattartó:
IRC:
Hasonló oldalak:
Adatlapot beküldte:
macseklany
2017-01-24
Legfrissebb hírek
Registrations Closed
Registrations are now closed. Welcome to the new members. Here are a few topics of interest before using the site. Make sure you will READ and UNDERSTAND them. Asking staff with things already answered will get you in TROUBLE !
1. Make sure to be connectable at all times.
2. Make sure to avoid doing OVER 30 HNR.
3. Using mobile is NOT recommended. Don't ask staff of problems using mobile. They will not be answered.
4. Play nice. Sharing is caring...
Important Articles:
1. Double NAT
2. Site View Explained
3. HNR/Connectable
4. Site Rules
By posztoló
The [Free] Game
Let's play a game !
By the end of the month if the Donation Progress bar will reach at least 75% the entire month of December all torrents will be [Free] !
When a torrent is [Free] the download amount isn't counted, only the upload is ! This is a good way to boost your overall ratio !
While torrents will be [Free] you still need to follow the HNR rules. Only VIP users have immunity from HNR rules.
You can help raising the Donation Progress bar and also become VIP by donating via Bitcoin Or Paypal. (contact staff for further details)
Seeding is also a new game...
We have changed a bit the SeedBonus points system and now for every torrent that you seed you will receive 0.5 points per hour.
So... start seeding for a long time to earn many points!
P.S Registrations will soon be closed...
By posztoló
Make a Difference!
DONATE
For our community to survive we mostly depend on donations. If you can and want to help... JUST DO IT ! Doing so you will help us further to offer somewhat of a great experience for this community.
All donators will receive bonus/upload/invite upgrades but also will get promoted to VIP.
VIP class has immunity for the HNR system. Being VIP you won't need to follow the HNR rules if you can't or don't want to.
To find more you can check the GET VIP PAGE HERE and see what is worth for every option. Furthermore if you have problems understanding some of the basics around here you can check a simple EXPLANATION TOPIC HERE and most of your questions will have their answer there.
By posztoló
Registration is Open now!
**New members read the rules and can get help from the forums.
Don't use mobile. It wont work and also don't use proxy, vpn or other like this to download which you can't control the ports. You need to be connectable.
By posztoló
Free Registration will open on this Diwali.
By posztoló
Képek az oldalról: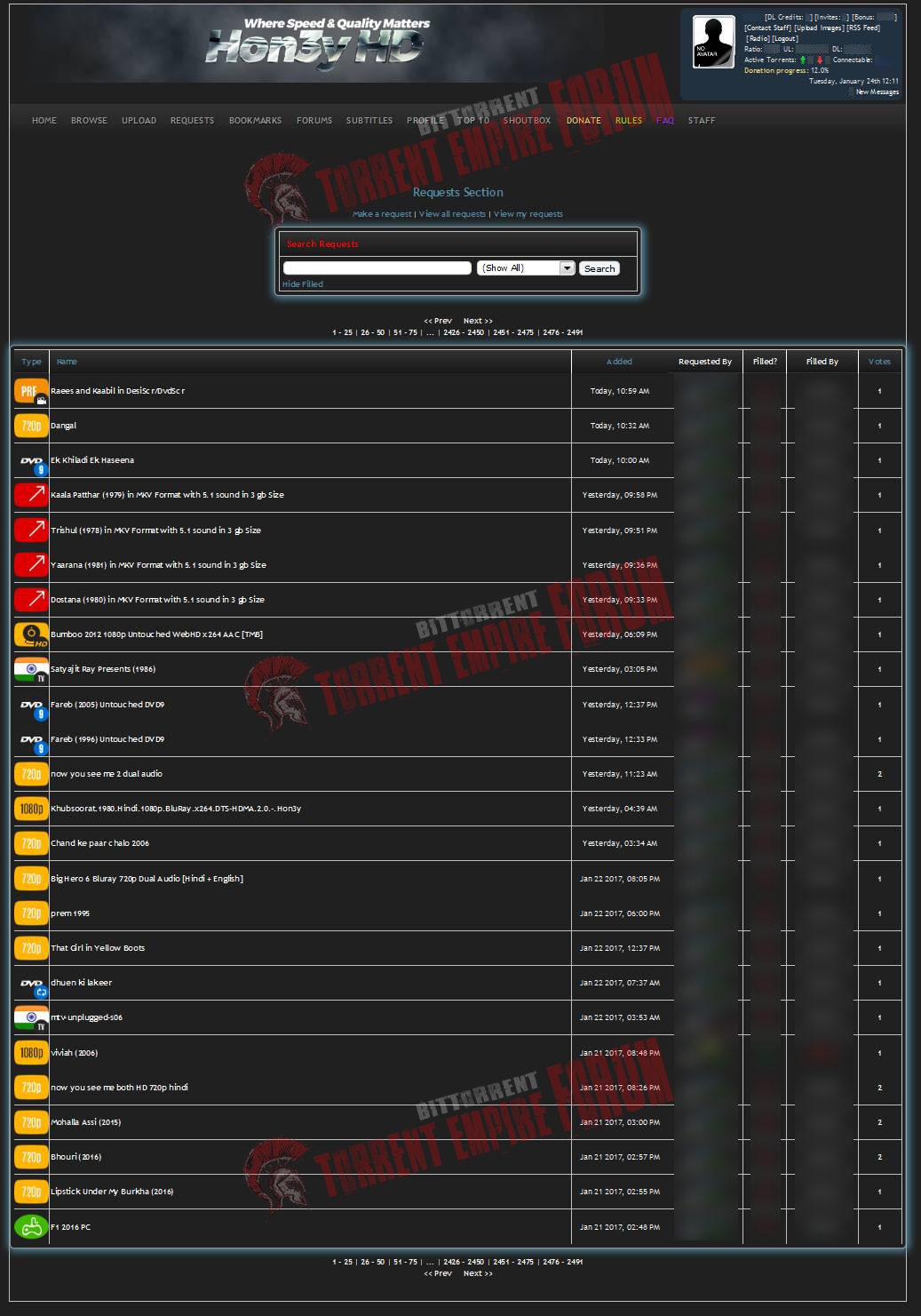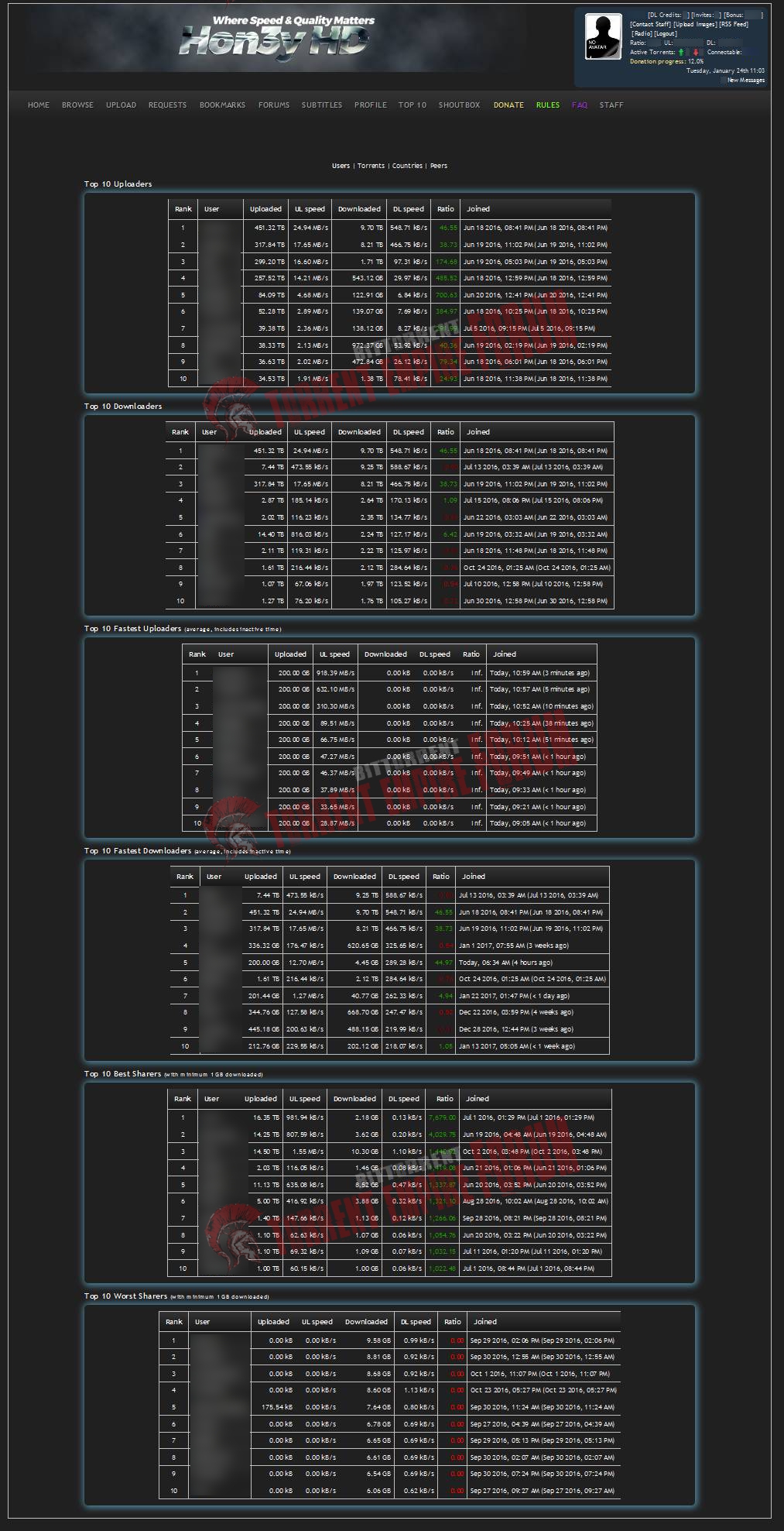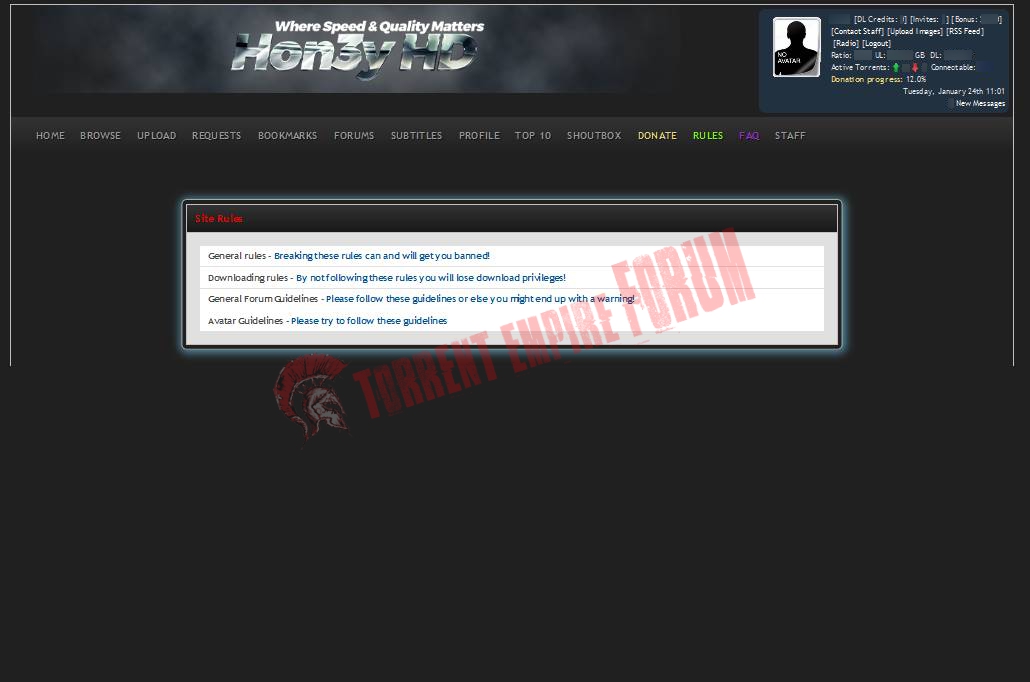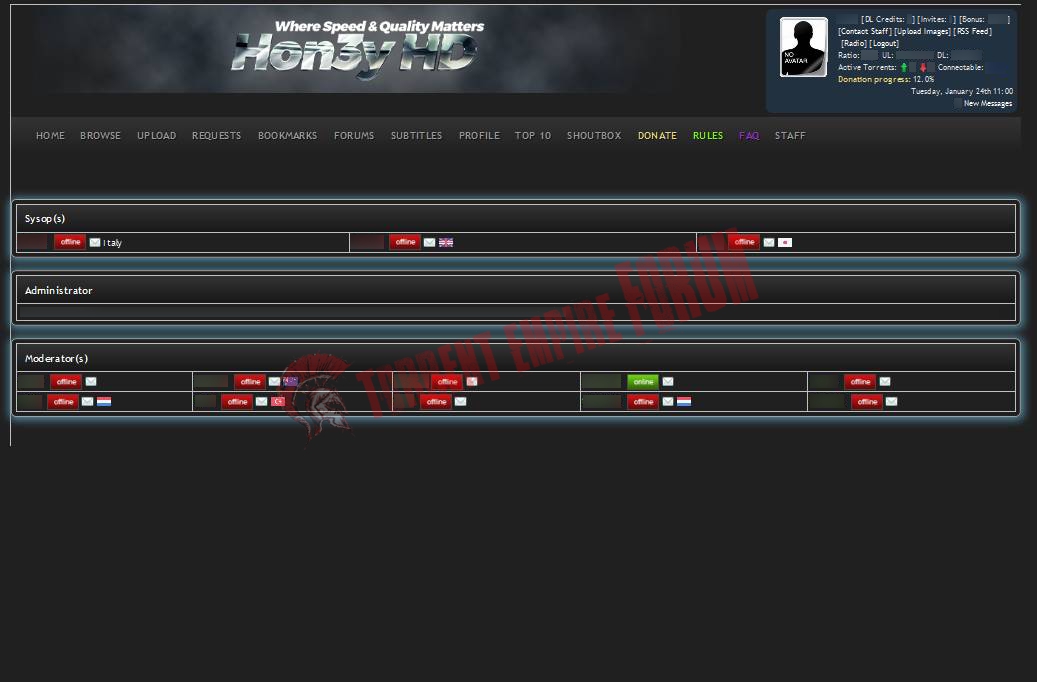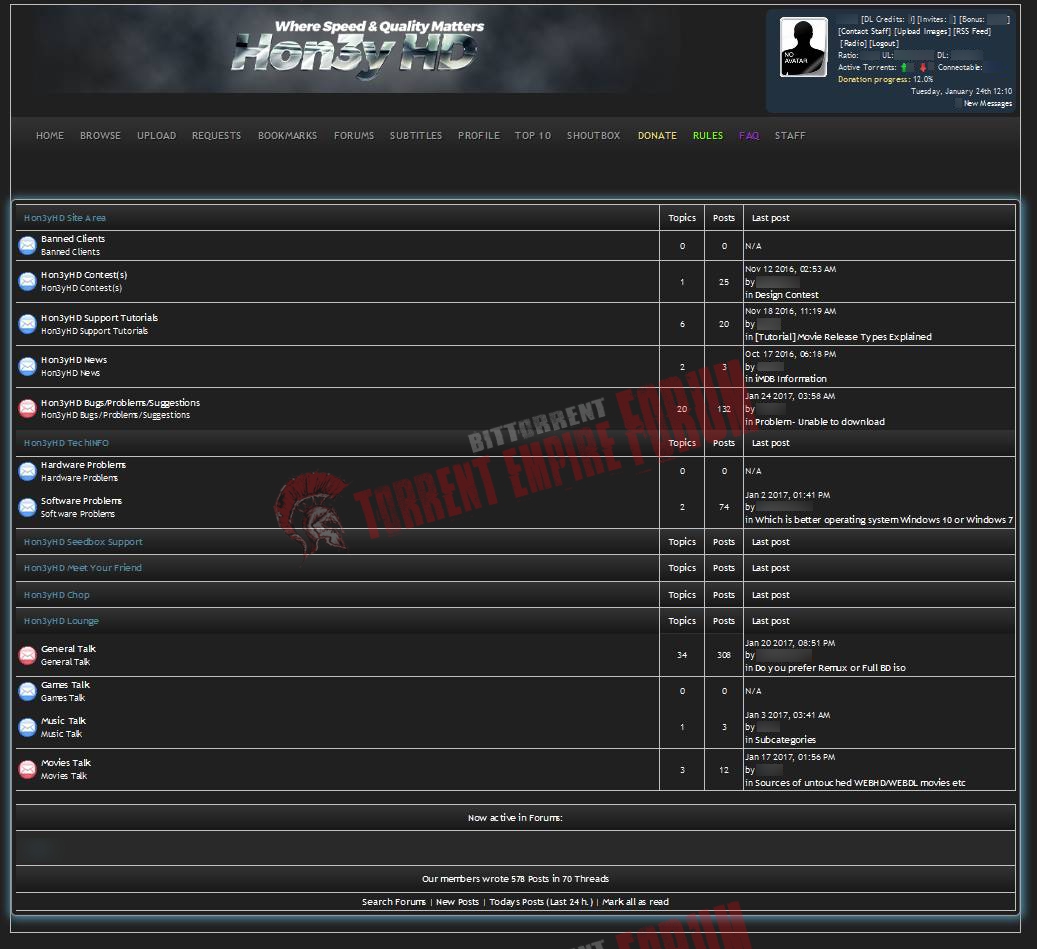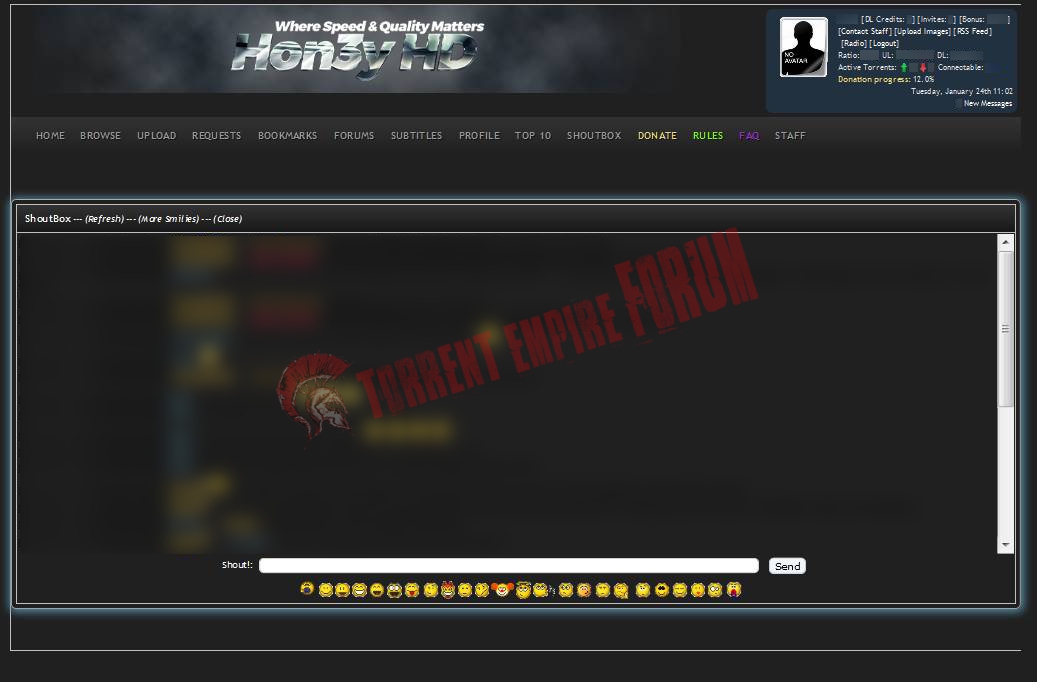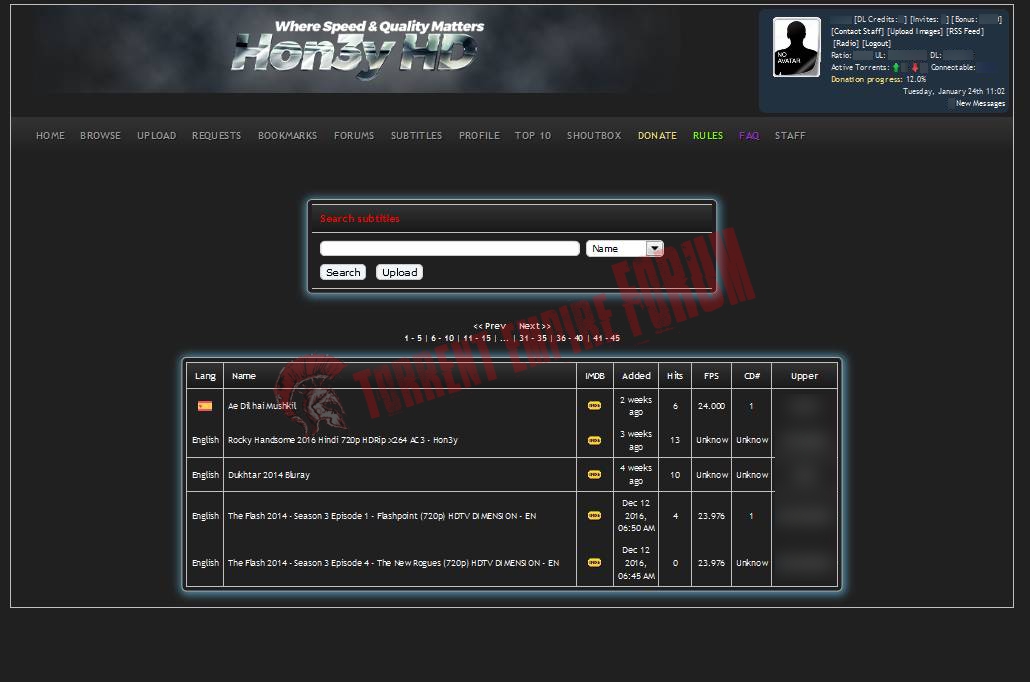 Megtekintve:384 alkalommal