Kijelölt témák: 0
Üdvözlünk a(z) HDArea adatlapján!

Profil adatok
| | |
| --- | --- |
| Elérhetőség | Link az oldalhoz |
| Szint | 3 |
| Típus | HD |
| Sebesség | 7 |
| Tartalom | 4 |
| Felhasználók | 0 |
| Torrentek | 3837 |
| Regisztráció | Szabad |
| Arány | Közepes |
| Nyelv | kínai |
| Az oldal alakult | |
További bemutatók
Egyéb
Az oldal jelenleg:
Online
Elérési állapot:
0 (magyarázat)
Kapcsolat:
Kapcsolattartó:
IRC:
Hasonló oldalak:
Adatlapot beküldte:
Anonymus
2018-11-18
Legfrissebb hírek
Many members may feel that the Blu-ray original disc does not have Chinese subtitles. It is not very convenient. If you want to add it yourself, you will suffer from technical difficulties. Here to recommend a very foolish Blu-ray original DIY software, and related detailed tutorials, you can basically learn.
I hope that everyone can DIY the original disc, of course, excellent works can also be shared on the website, the website will be topped.
By posztoló
Google Translation:
Several notes
1. Invitation level changed to Power user
2. Open the novice assessment system, pay attention to the members who already have accounts without any impact.
3. Mail system supports domestic mailboxes such as 163 126 QQ, hotmail overseas mailboxes, Gmail temporarily does not support, other mailboxes have not been tested. When registering, we give priority to 163 and 126 mailboxes.
4. Don't promote in public places.
By posztoló
Google Translation:
On January 17, 2019, 23.59 website will be maintained
Due to well-known reasons, the website will be maintained today at 23.59.
By posztoló
Google Translation:
If you have not received the verification email, all the registrations before 17:35 on December 28, 2018 have been confirmed, you can log in directly.
By posztoló
Google Translation:
New Year's Day, three days full station 2× Free
Celebrate the new year, from January 1st at 0:00 to January 4th at 0:30 on the New Year's Day, the whole station is free, 2 times upload, completely carnival, enjoy the fun of the movies.
At the same time, the open registration will also be closed at 0:00 on January 1.
Of course, we also remind everyone to pay attention to seed preservation and provide convenience for others to download.
By posztoló
Képek az oldalról: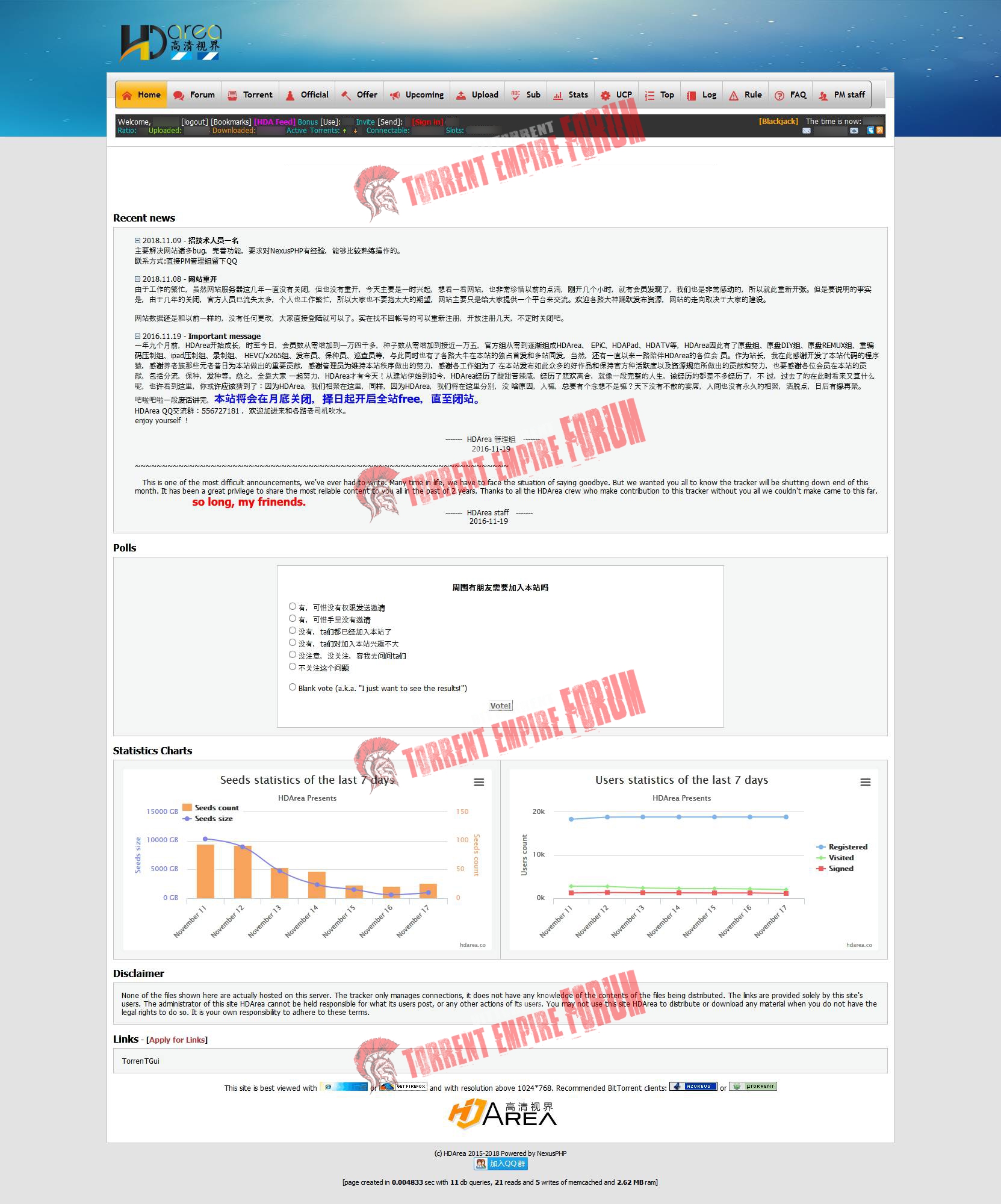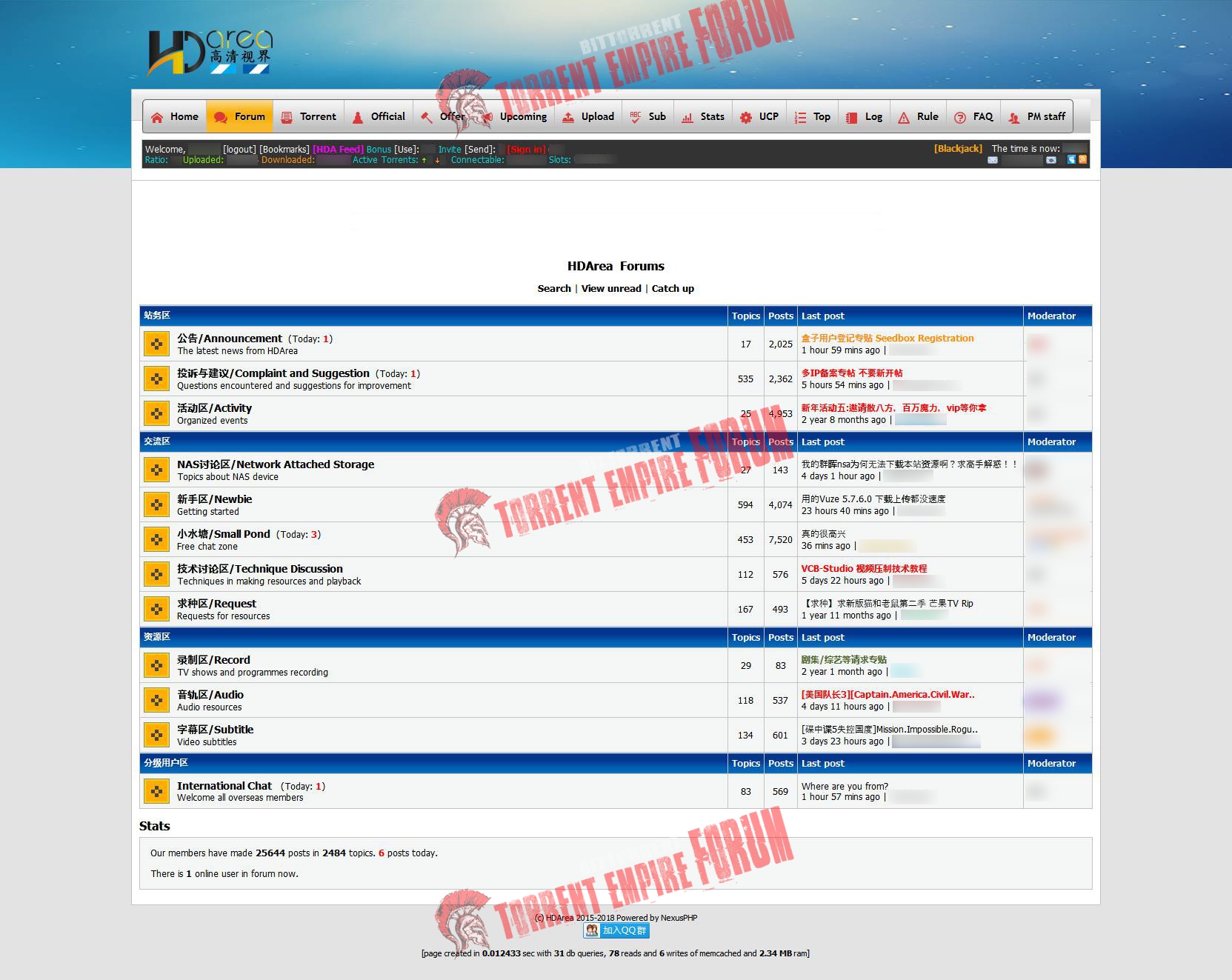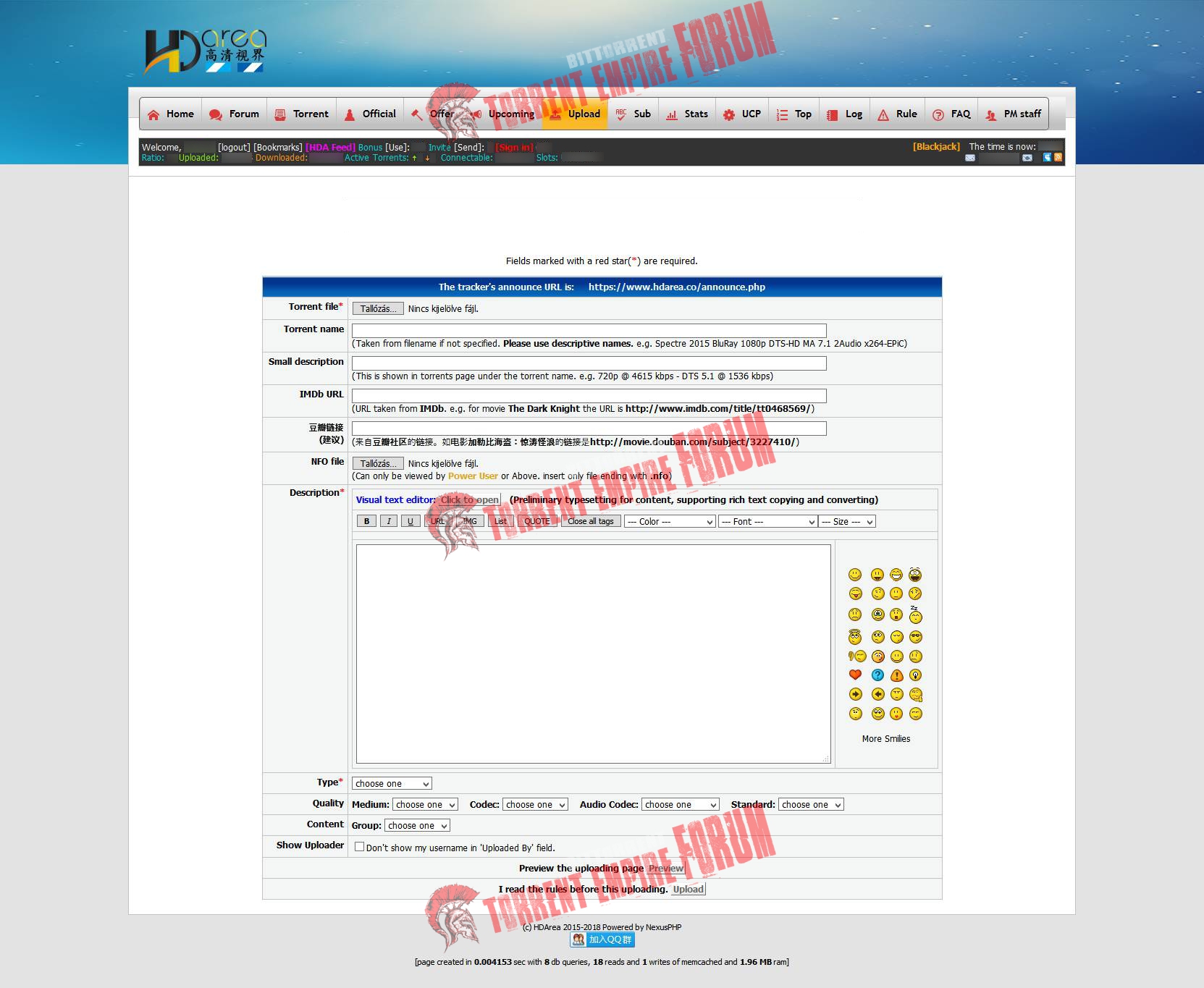 Megtekintve:117 alkalommal