Kijelölt témák: 0
Üdvözlünk a(z) ThePlace adatlapján!

Profil adatok
| | |
| --- | --- |
| Elérhetőség | Link az oldalhoz |
| Szint | 5 |
| Típus | Ebook |
| Sebesség | 8 |
| Tartalom | 8 |
| Felhasználók | 19550 |
| Torrentek | 54200 |
| Regisztráció | Meghívóval |
| Arány | Közepes |
| Nyelv | |
| Az oldal alakult | 03/29/2006 |
További bemutatók
Egyéb
Az oldal jelenleg:
Online
Elérési állapot:
0 (magyarázat)
Kapcsolat:
Kapcsolattartó:
IRC:
irc://irc.theplace.click/#theplace.click
Hasonló oldalak:
Adatlapot beküldte:
Cf dealer
2017-04-27
Legfrissebb hírek
Study Group - TP Book Club #2 -> Mini habits - about 15 hours left @ 2017-06-30 00:10:57 GMT
Say IN before it's too late
First rule of the book club -> talk about the book club
Second rule of the book club -> talk about the book club
Don't forget 30-6-2017
By posztoló
Welcome to theplace bookclub
What is it?
The Book Club is an initiative to encourage we all, members of ThePlace, to actually read books and debate about it.
How do I join?
Simple: Pay attention to our announcements, forum topics and pinned torrents. When you see the torrent tagged as [Book Club], download it, read it and enter at our channel on IRC and/or at the pinned topic under Product Chat to chat about it. No strings attached :wink:
How much time do I have to read the book?
It depends on the book. We try to keep an average of 10-20 pages per day, so if a book has 200 or 300 pages, we'll probably stablish a deadline of 10 days. But no rush, look at the next question.
How long will the debate last?
Between 7 to 10 days after the deadline. So, if you're reading a book and you still haven't finished yet, you'll still have time to catch up and engage in your debate. Also, the debate is open so if you are in the middle of the book but got some comments to make, go ahead and make it! The key point here is to debate. We may open another thread and choose another book, but no rush, the topic will still remain open, although not pinned.
Can I suggest a book?
Sure! Everyone has voice in this group and we take each comment in consideration. But keep in mind that we often receive a lot of recommendations so yours might take some time to be chosen.
What is in it for me?
First of all, you will get new information into your brains which you can use later, useful stuff!
Second of all when you read a book you can enter our POTM - Product of the Month contest and win prizes and also just get free stuff for entering alone.
Third of all, if you will join and share your thoughts you will not be an egoist as you will be sharing your views with others.
We already had a short study book on Eat that Frog, this time we are going for Stephen Guise Mini Habits
By posztoló
NEW at ThePlace.click -> Study Group @ 2017-05-23 20:04:33 GMT
Have you already joined our Study Group?
Our discussion will start in 5 days
http://i.imgur.com/XYsiqSh.png
The book we're discussing now is: Brian Tracy's Eat That Frog
http://i.imgur.com/oYKrKfa.png
Enter this topic and take your seat. I'll be warning everyone when the topic for discussion is open.
Also, did you knew you can even win ratio?
Yes, you can!
If you think your post at our discussion is great enough, you can send it to the Product of the Month Contest!
You can bookmark our discussion thread already by going here
You can read more about our proposal on this topic
By posztoló
PESI EMDR GB @ 2017-05-17 20:48:20 GMT
Super Time Sensitive
PESI-Laurel Parnell's Attachment-Focused EMDR Course:
A clinician's guide to healing trauma and developmental deficits
Help your clients move beyond the tyranny of their traumatic histories...
Dr. Laurel Parnell, world-renowned leader and innovator in the field of Eye-Movement Desensitization and Reprocessing (EMDR), offers us a way to embrace two often separate worlds of knowing: the science of early attachment relationships and the practice of healing within an EMDR framework.
In this masterfully presented intensive online course, Dr. Parnell combines attachment theory (one of the most dynamic theoretical areas in psychotherapy today) with EMDR to teach you a groundbreaking way to heal your clients struggling with relational trauma and attachment deficits.
Your clients no longer have to be overwhelmed by the uncontrollable intensity of past trauma...
For many traumatized clients, attachment repair is a critically important component of successful treatment. Over the last two decades, Attachment-Focused EMDR™ has emerged as one of the most powerful clinical tools available to effectively and efficiently help trauma therapists improve their therapeutic outcomes.
Through 7 powerful sessions, Dr. Parnell will teach you how to modify traditional EMDR protocols to use with your most difficult and challenging clients.
Centered around videos of actual client sessions conducted by Dr. Parnell, you'll be able to see, not just hear, how to apply Attachment-Focused EMDR™ to your trauma treatment approach.
Dr. Laurel Parnell will guide you step-by-step through 7 intensive sessions:
Session 1: The 5 Basic Principles of Attachment-Focused EMDR
Session 1 lays the groundwork for Attachment-Focused EMDR™ and details what is needed from you, the EMDR therapist, to repair your client's attachment wounds.
Session 2: Tapping in Resources
In this session, Dr. Parnell outlines the steps to effectively install the 4 most important resources a client must have to process their traumatic memories. You'll watch Dr. Parnell uses these steps in an in-session video demonstration with a client.
Session 3: Utilizing Love Resources and Other Attachment Repair Resources
Building on your new resource installation skills and understanding of the four most important attachment repair resources, session 3 covers alternative resources that clients may develop, including creating new parents, utilizing love resources and the right way to use the therapist as a resource.
Session 4: Preparing Clients for EMDR
With resources installed, you and your client are ready to begin EMDR treatment. In this session, you'll explore the three phases of Attachment-Focused EMDR™ treatment: assessment and preparation; processing and integration; and creativity, spirituality and integration. You'll also get valuable techniques to help prepare your clients for treatment.
Session 5: The Modified Protocol
How does an EMDR therapist manage challenging clinical situations? This session gets into strategies and steps to modify the standard EMDR protocol. Through demonstration videos and discussion, you'll learn the 5 benefits of the modified EMDR protocol and explore how and why you should adapt the standard EMDR protocol for clients with attachment wounds.
Session 6: Successful Target Development
In this session, you'll master techniques to get through the most challenging parts of EMDR therapy. You'll get 4 ways to integrate an Attachment-Focus into the desensitization, installation, closure and re-evaluation phases of EMDR, plus you'll gain valuable strategies to successfully use the bridging technique.
Session 7: Helping Clients with Processing Difficulties and Using Interweaves
Processing difficulties can quickly derail an EMDR session if you aren't prepared for them. In this session, Dr. Parnell teaches you techniques to help your 'stuck' client work through their processing difficulties by:
Working with abreactions
Helping clients who dissociate during EMDR
Working with numbness, sleepiness and memory changing
Through in-session video demonstrations and discussion, Dr. Parnell will teach interweave strategies and show you the right way to close an EMDR session so your clients can fully process their memories and leave the session at peace.
Laurel Parnell's Attachment-Focused EMDR Course:
- See more at: https://catalog.pesi.com/sales/bh_c_...rparnell_email...
Valued at $759.99
Today Only $249.99 USD
Min: 15-20$
Super time sensitive
Make your pledge below
http://theplace.click/forums.php?act...picid=25000219
By posztoló
An Important Opportunity to Improve Your Site: New Contest Announced!
Dear Member,
It has been many years since we added or changed the forums. They are what differentiate this self-help site from other sites, and ThePlace forums are one of the best sources for information, advice, and beneficial tips that may have benefited you personally as you look back and consider it.
As you know, the forums are the lifeblood of the site.
Today Staff is announcing a new contest to restructure the forums - it's time to shake things up!
Take this chance to shape the forums now
Staff will be watching and listening closely to your ideas
You will have the opportunity to add, delete, or change forums in your proposal
Earn Gigabytes of Ratio just for participating!

Prizes

First Place: 100 GB or 15% of your Upload Ratio in GB (Your choice - Whichever is higher!)
Second Place: 25 GB
Everyone who enters: 3 GB (See thread for details!)


Join The Contest Now!
By CF dealer
Képek az oldalról: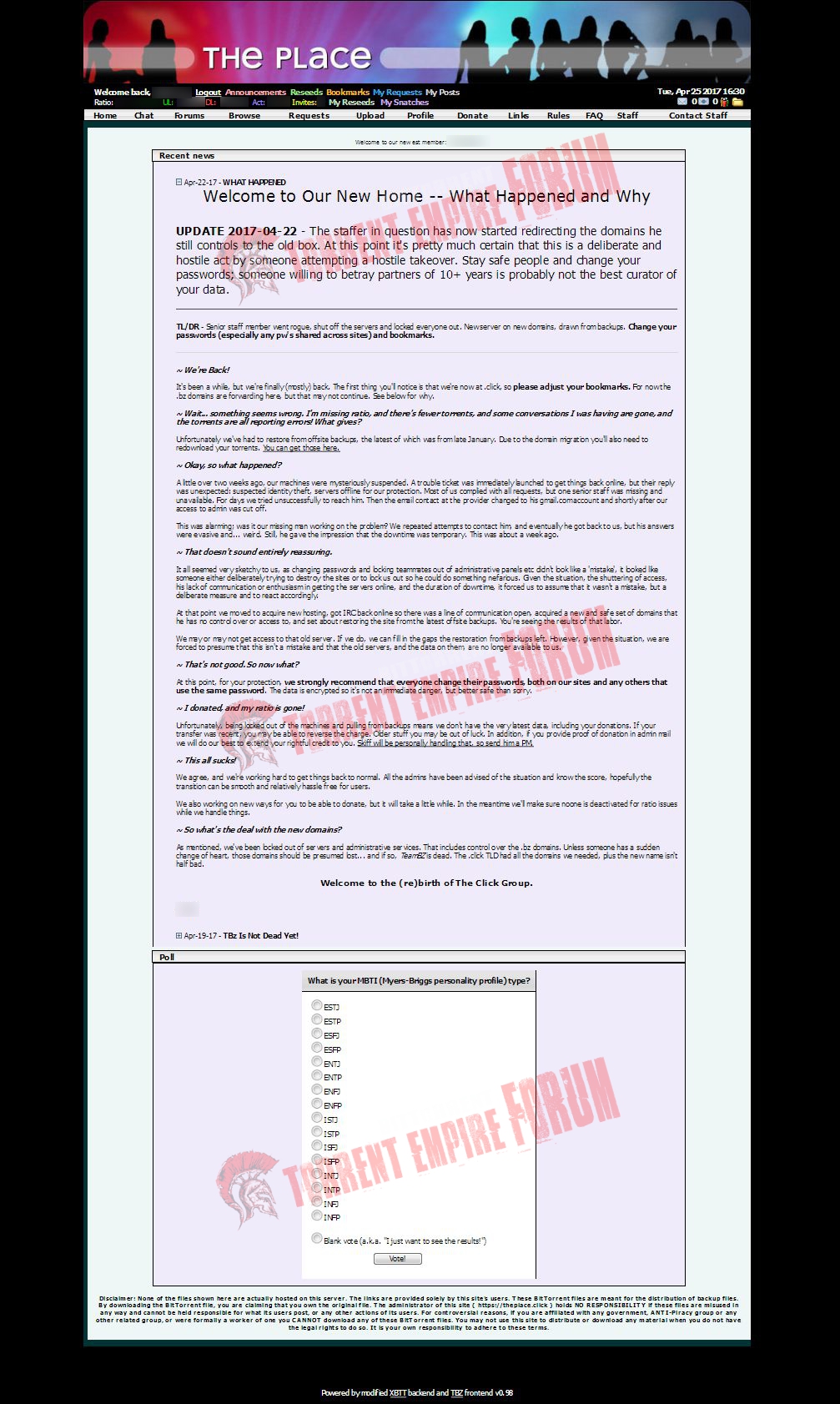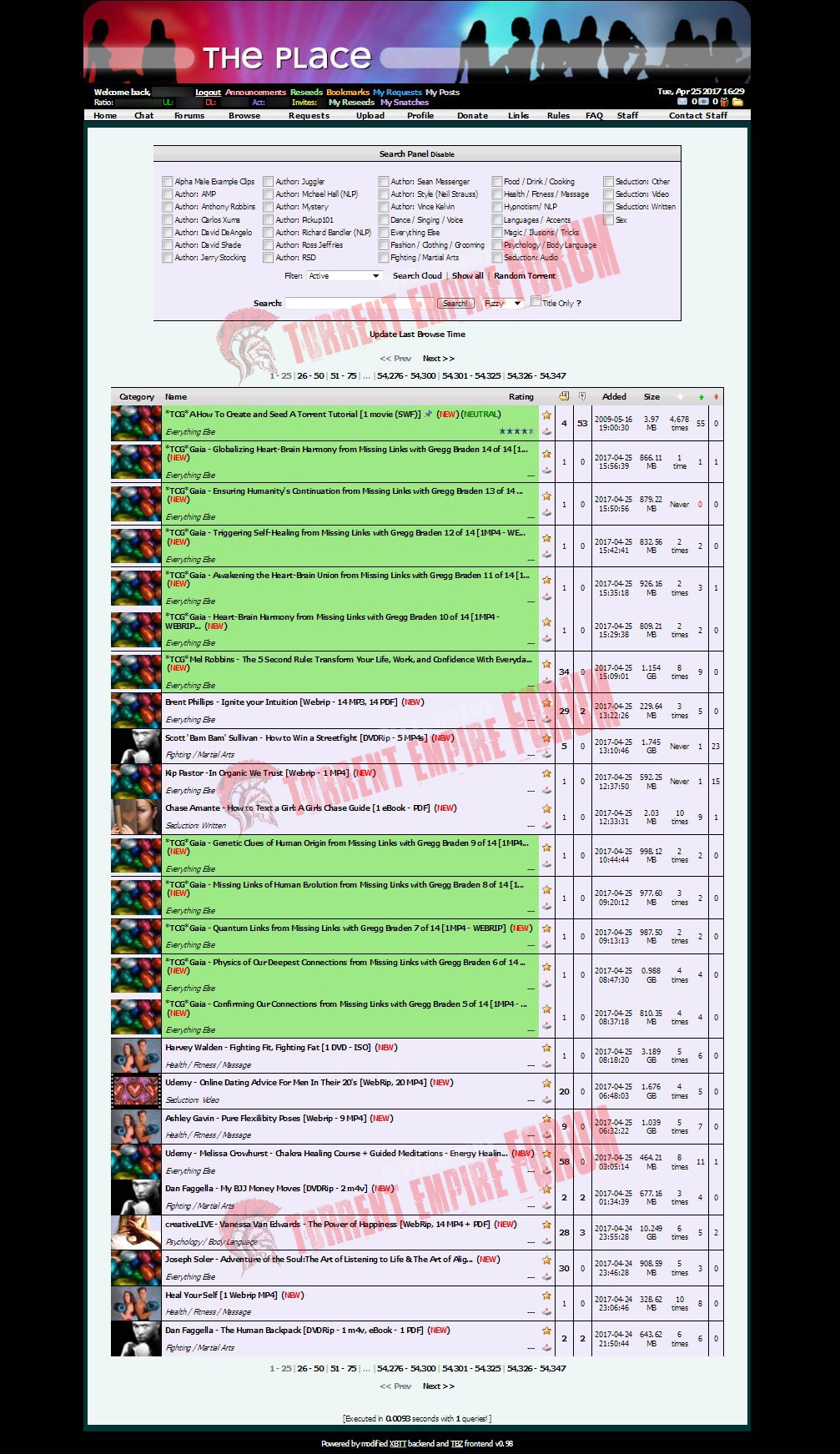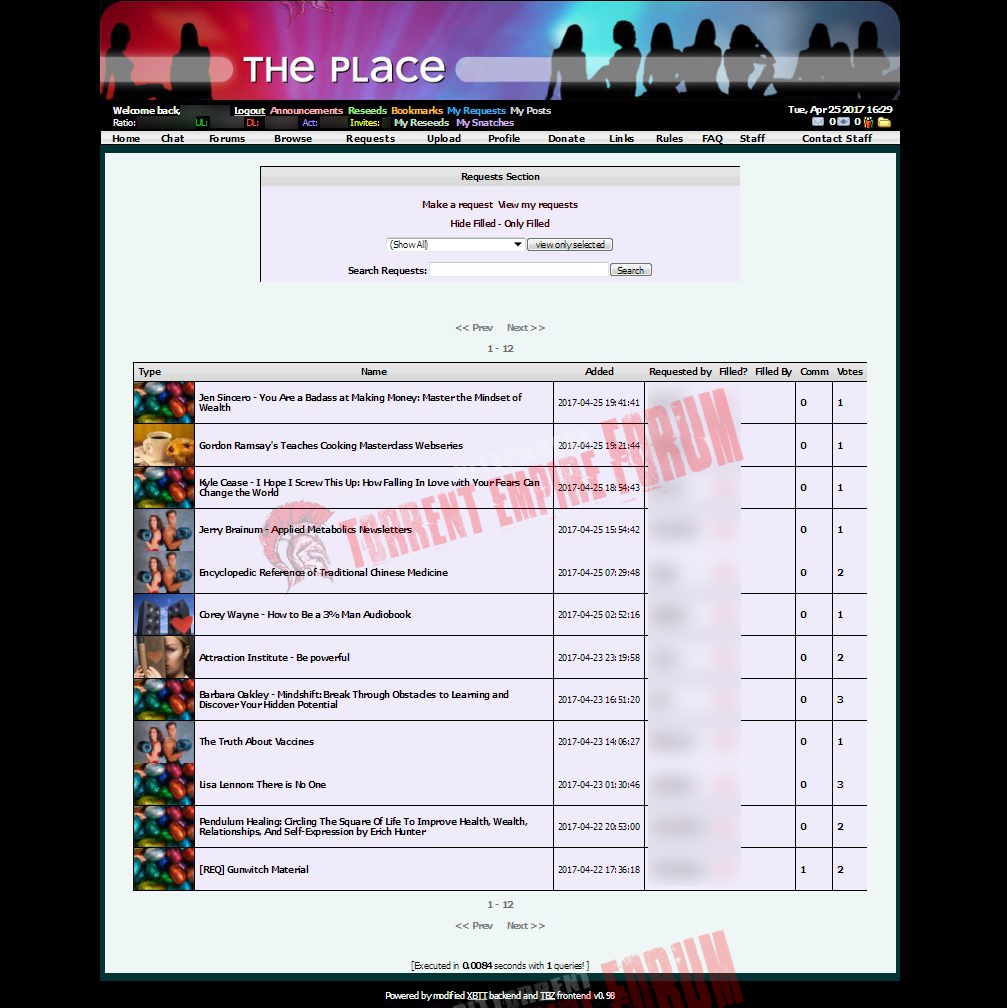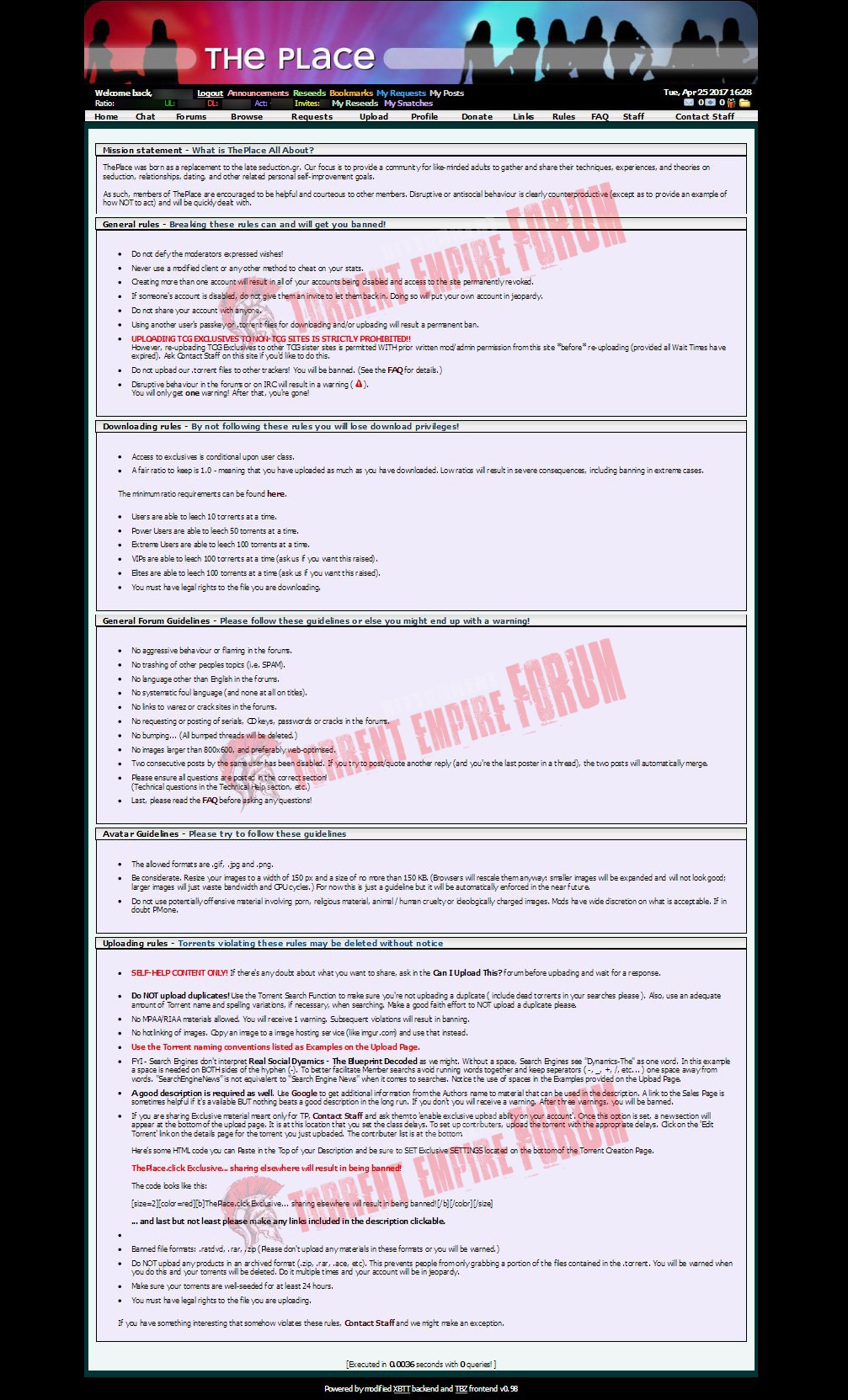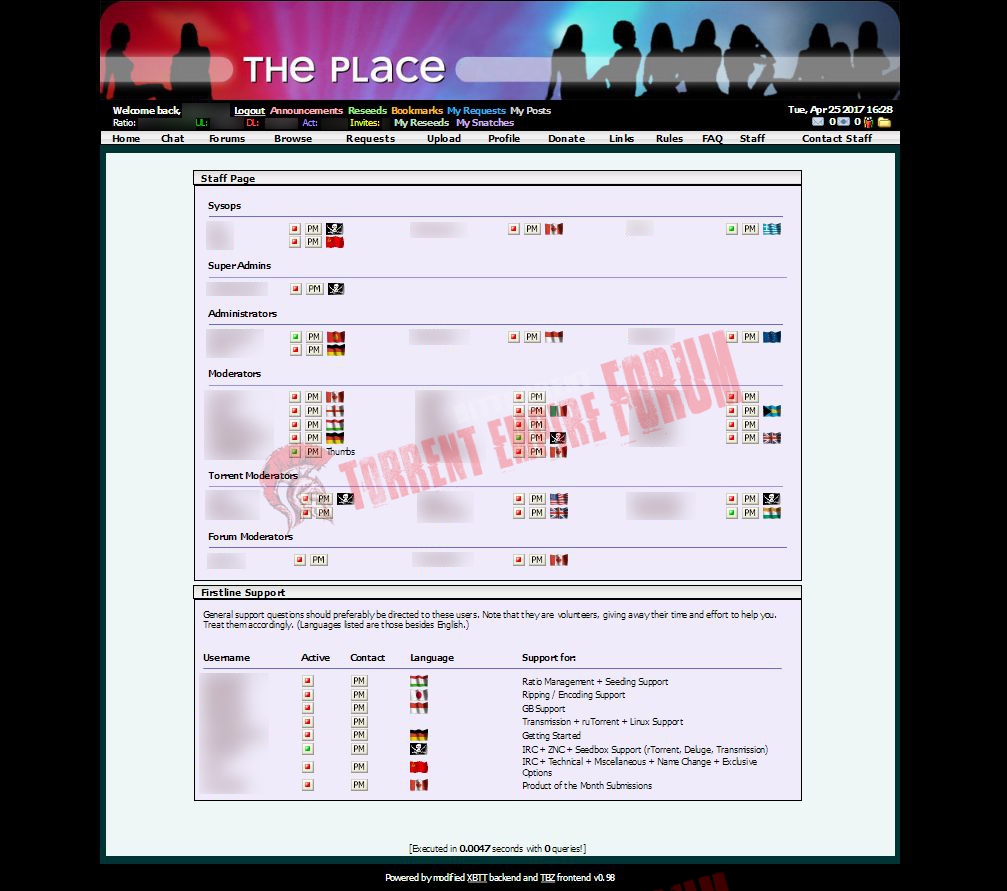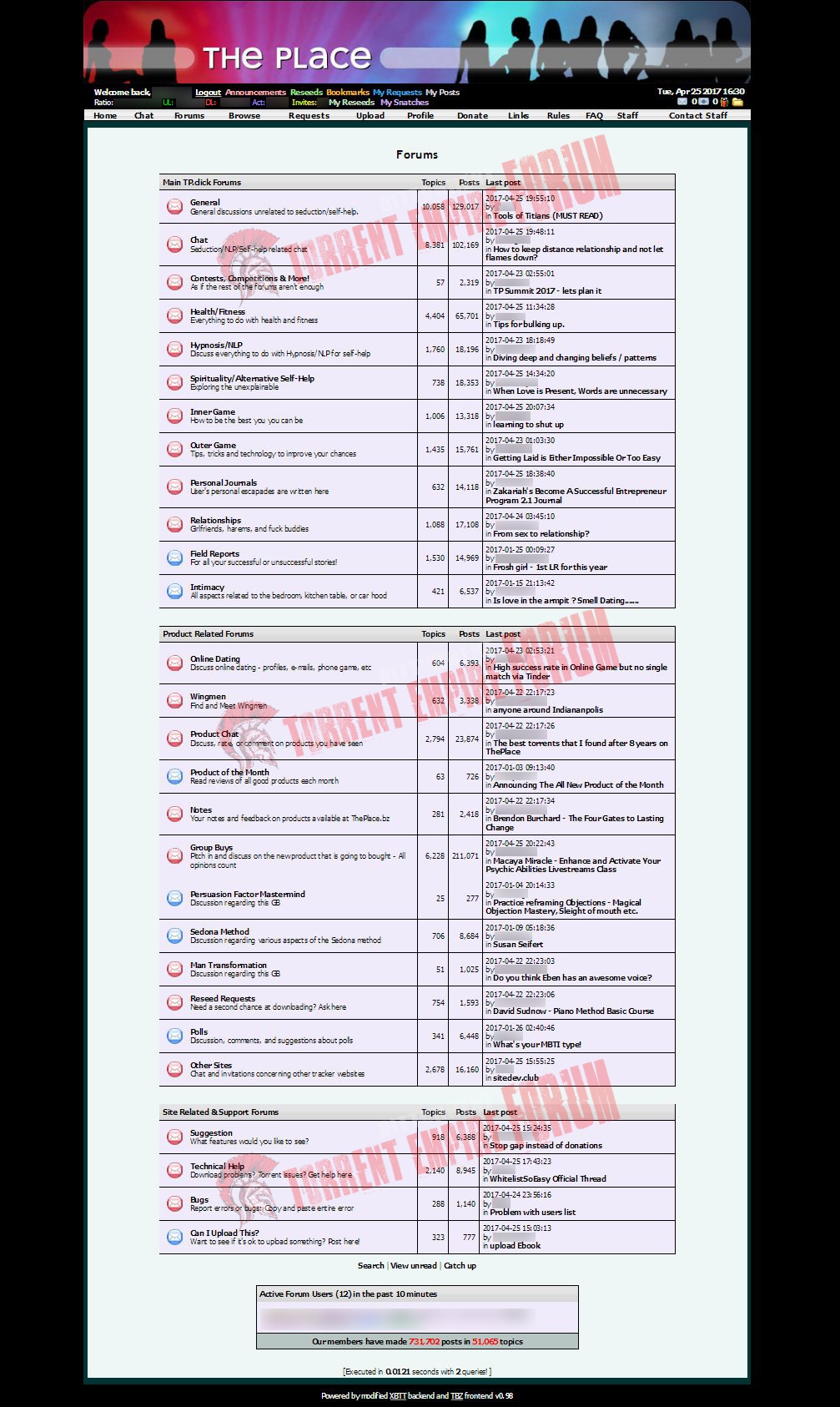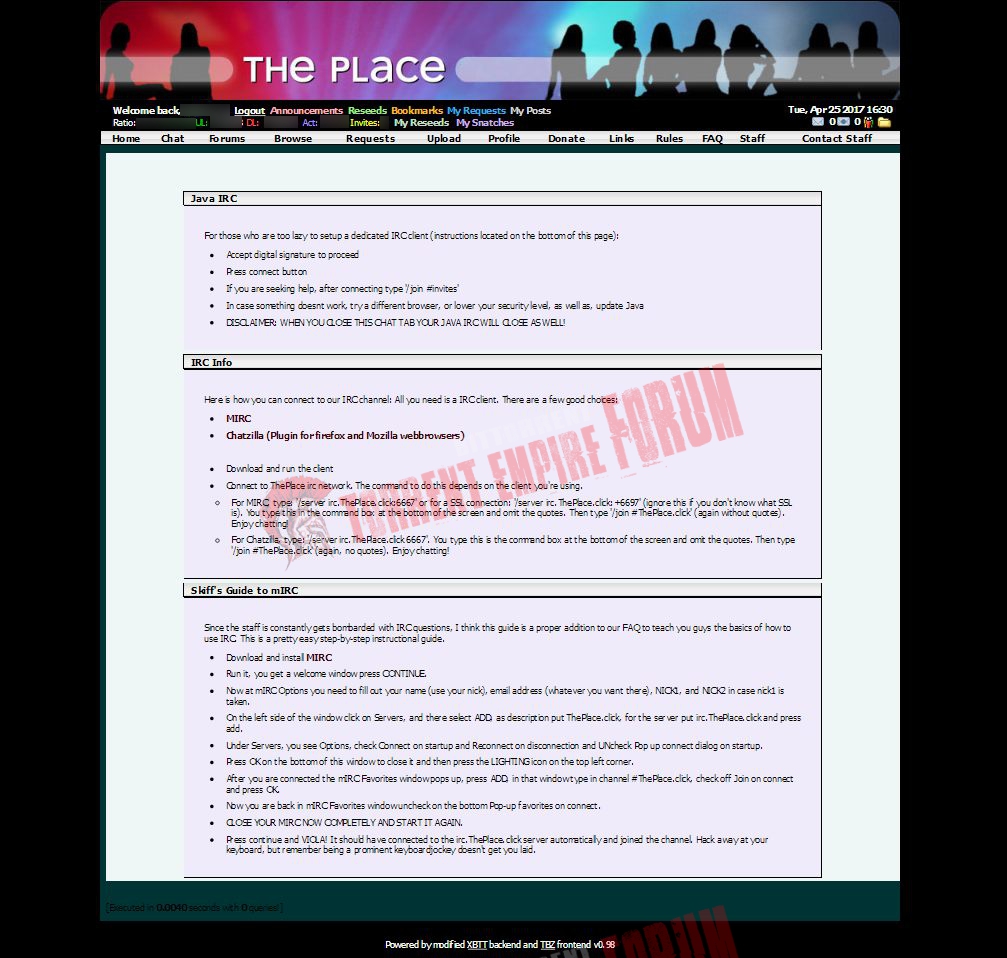 Megtekintve:349 alkalommal