Kijelölt témák: 0
Üdvözlünk a(z) Superbits adatlapján!

Profil adatok
| | |
| --- | --- |
| Elérhetőség | Link az oldalhoz |
| Szint | 5 |
| Típus | Vegyes |
| Sebesség | 6 |
| Tartalom | 7 |
| Felhasználók | 4318 |
| Torrentek | 50186 |
| Regisztráció | Szabad |
| Arány | Könnyű |
| Nyelv | |
| Az oldal alakult | |
További bemutatók
Egyéb
Az oldal jelenleg:
Online
Elérési állapot:
0 (magyarázat)
Kapcsolat:
Kapcsolattartó:
IRC:
Hasonló oldalak:
Adatlapot beküldte:
macseklany
2017-09-24
Legfrissebb hírek
Google Translation:
Happy New Year
Dear Torrent Friends.
Have a year to go. Right event rich year. Nothing that hasn't been resolved.
A little unexpected stop that we couldn't raw for and some we stood for.
Together we are strong and look forward to what 2019 can give us.
We don't give up. Together we will stand up for all challenges.
With this I wish all users a really Happy New Year!
/ Staff from Ankeborg
Read more in the forum »
By posztoló
Google Translation:
Invitation link and Merry Christmas from A******.
Hello again.
Now it has become a lot of news lately.
We want to take this opportunity to share an invitation link.
Code:
https://superbits.org/signup/godjul-onskar-superbits-staff
Since we noticed that many people are afraid to invite people via invites, we created a signup link instead.
At first we intend to stay open up to
2019-01-02 00:00:00.
Slightly depending on how it spreads and how much people come in, etc.
We at the staff fit in to wish a Merry Christmas like this in advance. Then you have a nice evening party!
Read more in the forum »
By posztoló
Google Translation:
Greetings from Staff
Now it's Christmas again, time goes by just the speed.
When you think back, it's a long journey we've done.
Much has happened on the way.
We have fixed sticky.
Added more categories.
More items in the bonus shop.
Extended list of tops.
etc. ...
Even behind the scenes to keep this project floating. :)
So much has happened that we hardly remember and can figure it up ourselves.
There are nine users who will have all credit for this.
SuperBits exists for you, and without you, there will be no SuperBits.
We hope you do not forget SuperBits in Christmas. There is still little support in the form of donations.
Do not hesitate to tell you if you have questions about BTC etc. Staff PM here or if you want to take it by mail you will find us support@superbits.org
SuperBits needs all the support it can get!
We also want to thank those who have donated and help keep the page alive.
Right! We offer freeleech until 2 January.
Keep calm with the slider.
/ Staff
Read more in the forum »
By posztoló
Google Translation:
A little updating on the situation. Donations, etc.
Dear Friends
Now we go to Christmas times and today we light two candles!
We want to take care to inform you that it is getting a little thin at checkout. Donations usually come in well and continuously, but at the moment, we are struggling with the BTC course going down.
We have known earlier that there are usually smaller donations during the Christmas season. Therefore, we write this news to get help filling the checkout to keep the page alive.
We think we'll make sure that if we reach 100%, everyone gets on the page each and every one's invitation. Those who donate receive invites as usual in addition to this. The invites awarded to everyone will be canceled after New Year. Then we think everyone gets a chance to invite someone they deserve.
Would also like to inform you that we have a staffmail on the page. Avoid using Microsoft Mail as they usually block us sooner or later.
If you have any problems with the side, do not hesitate to hear from you. support@superbits.org
Read more in the forum »
By posztoló
Google Translation:
IRC Server move this weekend.
Good evening my friends!
If the IRC chat goes down during the weekend, it is due to server relocation.
The reason is simple. Everything to save the last crown.
So it will be so cheap for all of us to drive this.
Try not to cry all too much if the IRC is going down, we'll be back soon.
May be good for everyone to know.
/ Staff
Read more in the forum »
By posztoló
Képek az oldalról: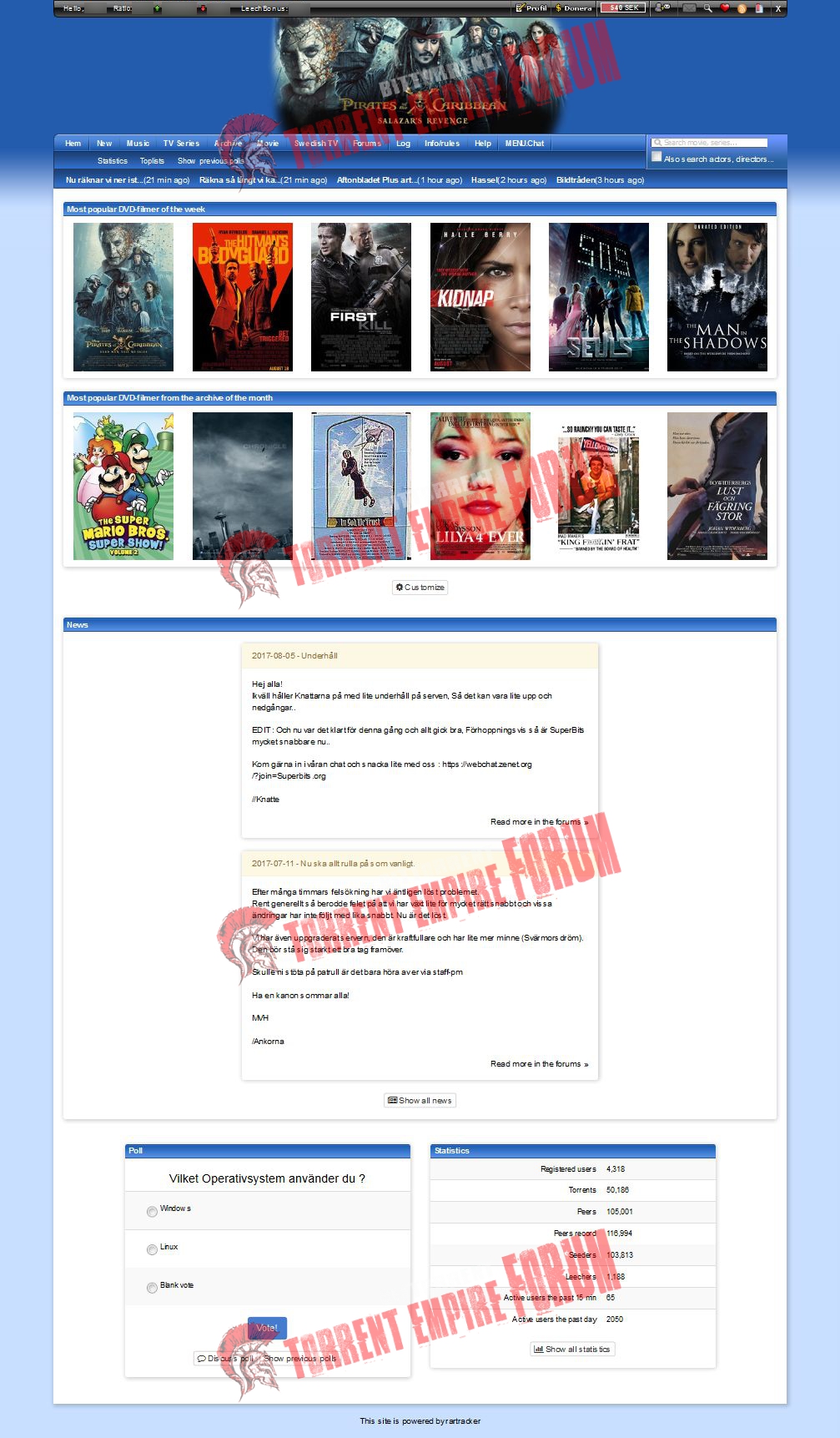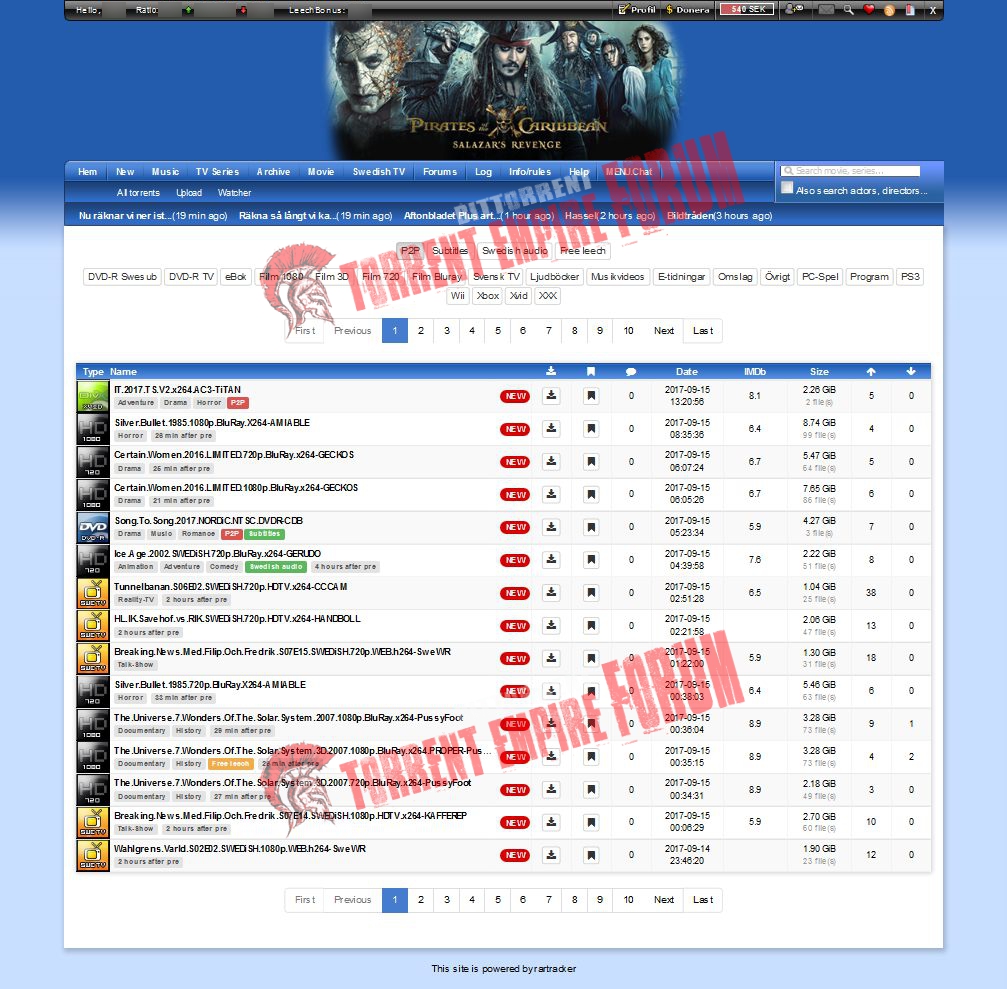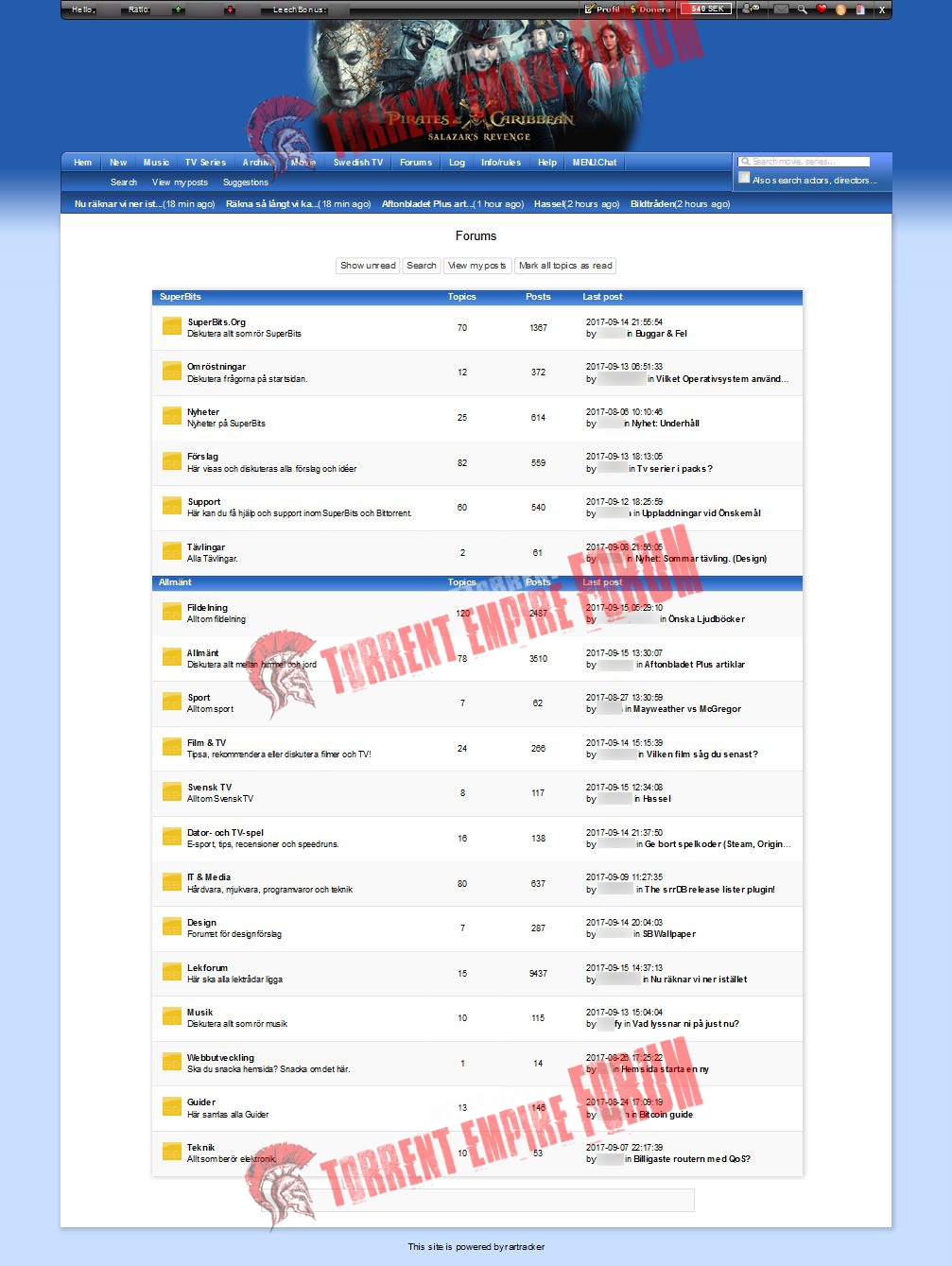 Megtekintve:459 alkalommal